As the calendar rolls to August, it's time for some late summer fun in Valley Forge and Montgomery County, Pa. And there is no shortage of events in Montco this week. We've got a wine festival at the zoo, historic fun along Patriot Trails, First Friday celebrations in Skippack and Lansdale, train rides, concerts and performances throughout the county. 
Check out our top picks for the week ahead:
 
FEATURED EVENT: WINE SAFARI
August 4
Elmwood Park Zoo
The Elmwood Park Zoo hosts an after-hours party celebrating Pennsylvania wines. The second annual Wine Safari features more than 20 varieties for sampling from local wineries, including Boyd's Cardinal Hollow Winery, Chaddsford Winery, Stone and Key Cellars and others.
Tickets are $75 and include wine samples, a commemorative wine glass, light food and a giraffe-feeding experience.
FEATURED EVENT: IN THE GOOD OLD SUMMERTIME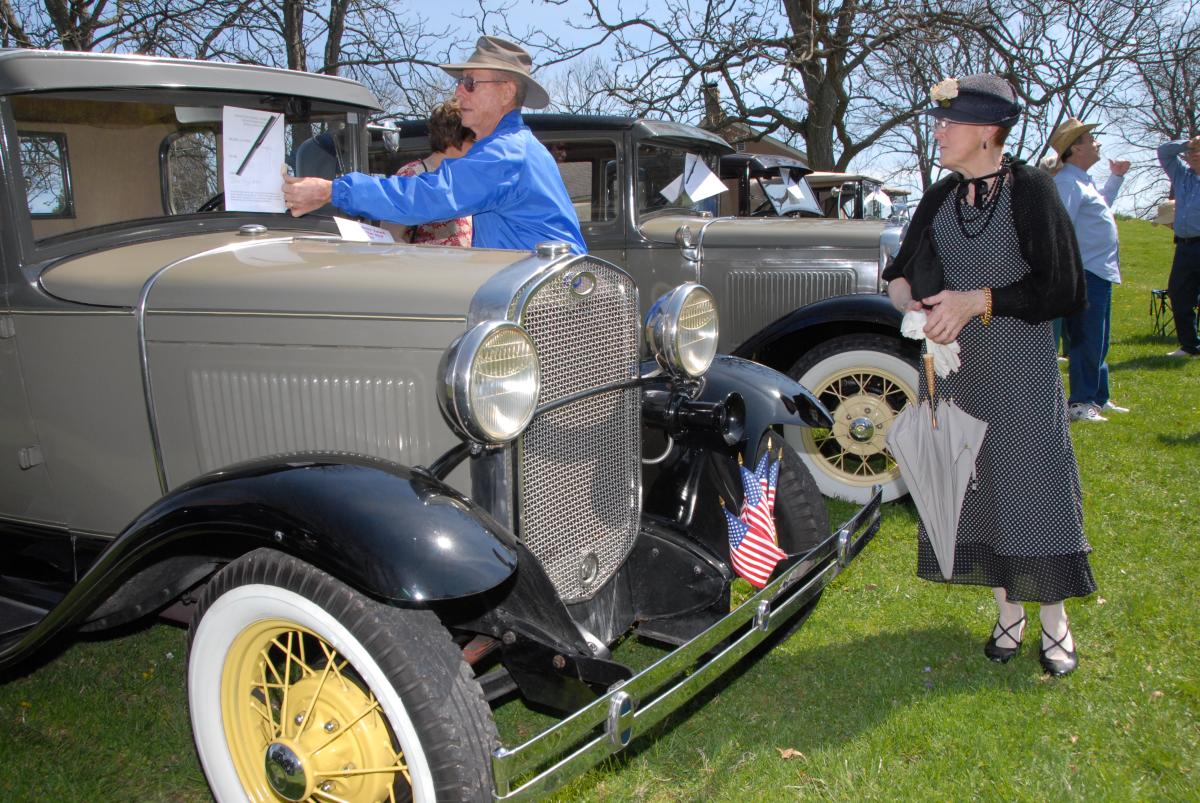 August 5
Pennypacker Mills
Bring friends and family for a day of historic fun in the sun at the annual In the Good Old Summertime celebration at Pennypacker Mills. Victorian-style games, old time photos, historic foods, mansion tours and a car show featuring the Delaware Valley Classic MG Car Club are all part of the day's excitement.
Admission is free, but a $2 donation per person is suggested.
SPECIAL EVENTS

Kidfest 2017
August 3
Abington Art Center
Food, fun, family and art! That's what makes Kidfest 2017 at Abington Art Center a can't-miss event. Kids can enter the Makerspace and create their own work of art – crafts include tile painting, t-shirt drawing and more. A food truck, ice cream truck, live music from Yosi & Steve, 3D printer demonstrations and more are all part of the excitement.
 
First Friday in Skippack Village
August 4
Skippack Village
Skippack's First Friday celebrations continue with an evening of shopping, dining and live entertainment. Live music kicks off at 6 p.m., and the party continues until 9.
 
First Friday Lansdale
August 4
Lansdale
Lansdale is going to the dogs during First Friday in August as the town celebrates the Dog Days of Summer. The featured entertainment for the evening is the Pennise Family Band. Don't miss out on all the excitement from 6:30 to 9 p.m.
 
Train Rides
August 5-6
Colebrookdale Railroad
The Colebrookdale Railroad will run four excursions through the Secret Valley this weekend. On Saturday, ride the Campfire Express to a special campfire in the woods, complete with S'mores and hot dogs. Saturday evening, dinner is served in the Café Car, but there's trouble brewing on the train during the Great Train Robbery. And on Sunday morning, relax and unwind with a mimosa brunch on the rails.
 
Ladies of Lansdale! August Drag Show
August 5
The Underground at Round Guys Brewery
The Ladies of Lansdale are back at the Underground this Saturday night! Don't miss this incredible performance that will have everyone laughing and singing along.
ARTS MONTCO IN CONCERT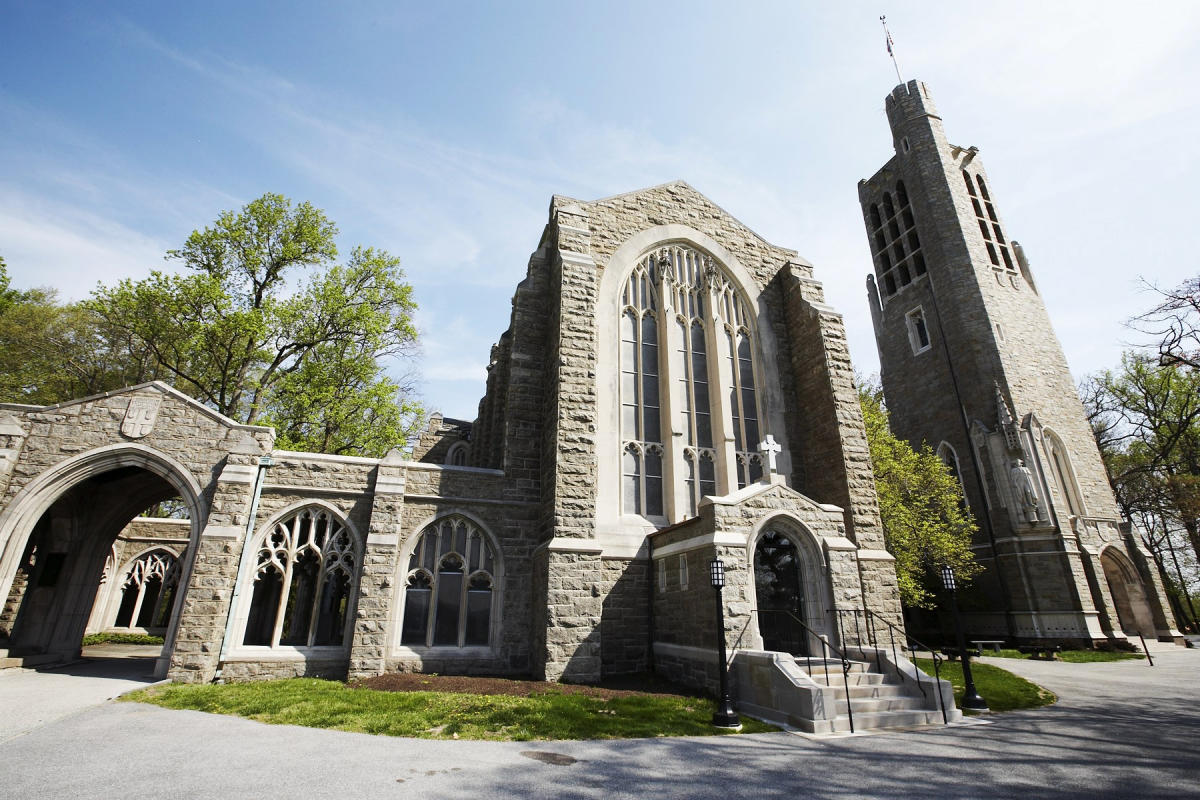 Carillon Concert
August 2
Washington Memorial Chapel
Lynnli Wang of Netherlands Carillon in Arlington, Virginia, is the guest musician at the Washington Memorial Chapel's Wednesday night Carillon Concert this week. This free concert starts at 7:30 p.m. Bring a chair and enjoy a summer evening of music in Valley Forge.
 
The Kategory 5 Band
August 6
Green Lane Park
The final amphitheater concert of the season at Green Lane Park features local classic rockers the Kategory 5 Band. Kategory 5 are the 2016 winners of the MGK Houseband Competition. Expect the best of the 1970s (with a little 60s and 80s thrown in) when they rock Green Lane. This event is free to attend. Bring a chair or blanket and enjoy an evening of classic rock hits.
 
ARTS MONTCO ON STAGE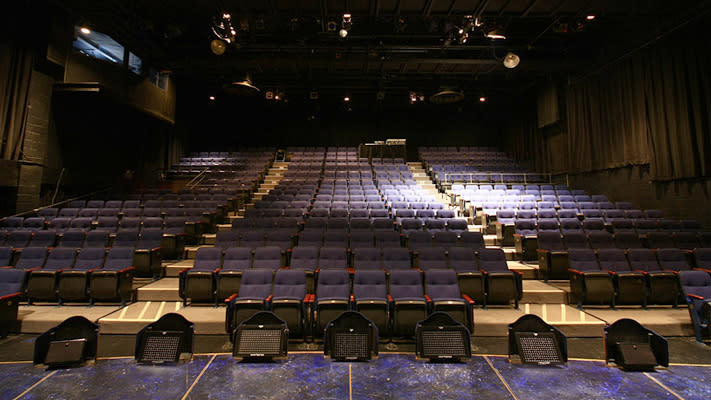 Ken Ludwig's Moon Over Buffalo
Tuesday - Sunday
People's Light
Moon Over Buffalo, from the author of Lend Me a Tenor, tells the story of two fading actors who are facing their last shot at stardom while their marriage is falling apart. This madcap comedy appears on stage Tuesday through Sunday, with two performances each on Saturday and Sunday.
 
Hero School
Friday, Saturday and Sunday
Theatre Horizon
Hero School puts the power to save the world in the hands of kids. This interactive experience has kids of all ages sharpening their superhero skills before saving the school from the evil Polonium Malograve. (Best enjoyed by children ages 4 to 8 and their grown-ups). Theatre Horizon hosts 12 performances of Hero School between Friday, Saturday and Sunday.
 
The Man Who Shot Liberty Valance
Friday, Saturday and Sunday
DCP Theatre
The Man Who Shot Liberty Valance is a tale of love, hope and revenge in the Wild West. See what happens when a New Yorker arrives in search of a new life finds himself on the run in a strange land. Performances are Friday and Saturday at 8 p.m., Sunday at 2 p.m.
Epic Proportions
Friday, Saturday and Sunday
The Village Players of Hatboro
The Village Players of Hatboro's presentation of Epic Proportions opens this Friday evening at 8 p.m. Billed as the "Most Memorable Event in the annals of Community Theatre," Epic Proportions follows brothers Benny and Phil, extras in a 1930s Biblical epic film, as they compete for screen time and the heart of assistant director Louise Goldman. Performances are Friday and Saturday at 8 p.m., Sunday at 2 p.m.
CRAVE DINING EVENTS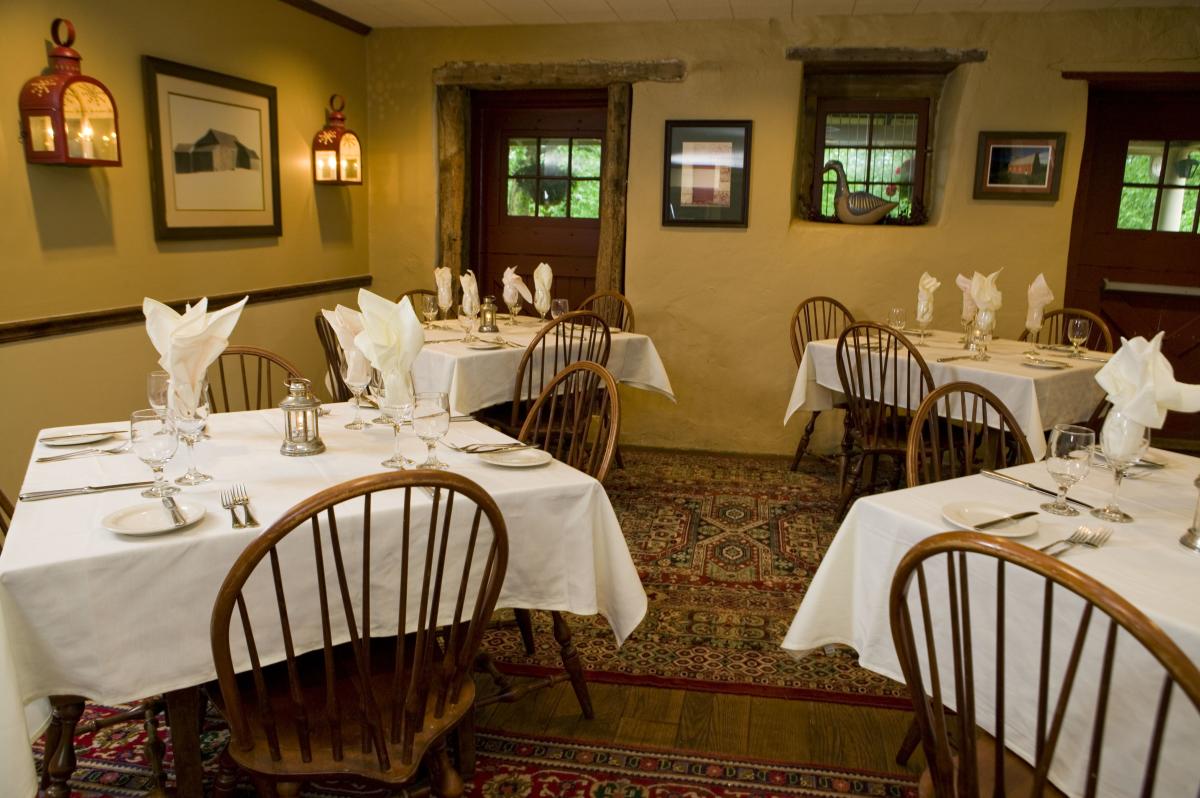 5-Course Italian Wine Dinner
August 3
Scoogi's Italian Kitchen & Bar
Enjoy a memorable dining experience during the 5-course Italian Wine Dinner at Scoogi's. The menu includes pan roasted soft shell crab with lemon and caper, tuna carpaccio, grilled gulf shrimp with spicy polenta, short rib ravioli and a dessert sampler, each paired with a perfectly complementary wine. Reservations are available for $65 per person.
 
Seafood Fest
August 4 - 6
Joseph Ambler Inn
All weekend, the Joseph Ambler Inn in North Wales is offering a special Seafood Fest menu, including live Maine lobster crab-stuffed middle neck clams and Blue Point oysters. Pair it with your favorite beers ($2.00 off all weekend), and indulge with a staycation. Room packages start at $229 and include a three-course dinner for two, overnight accommodations and a full country breakfast.
 
HISTORY ALONG PATRIOT TRAILS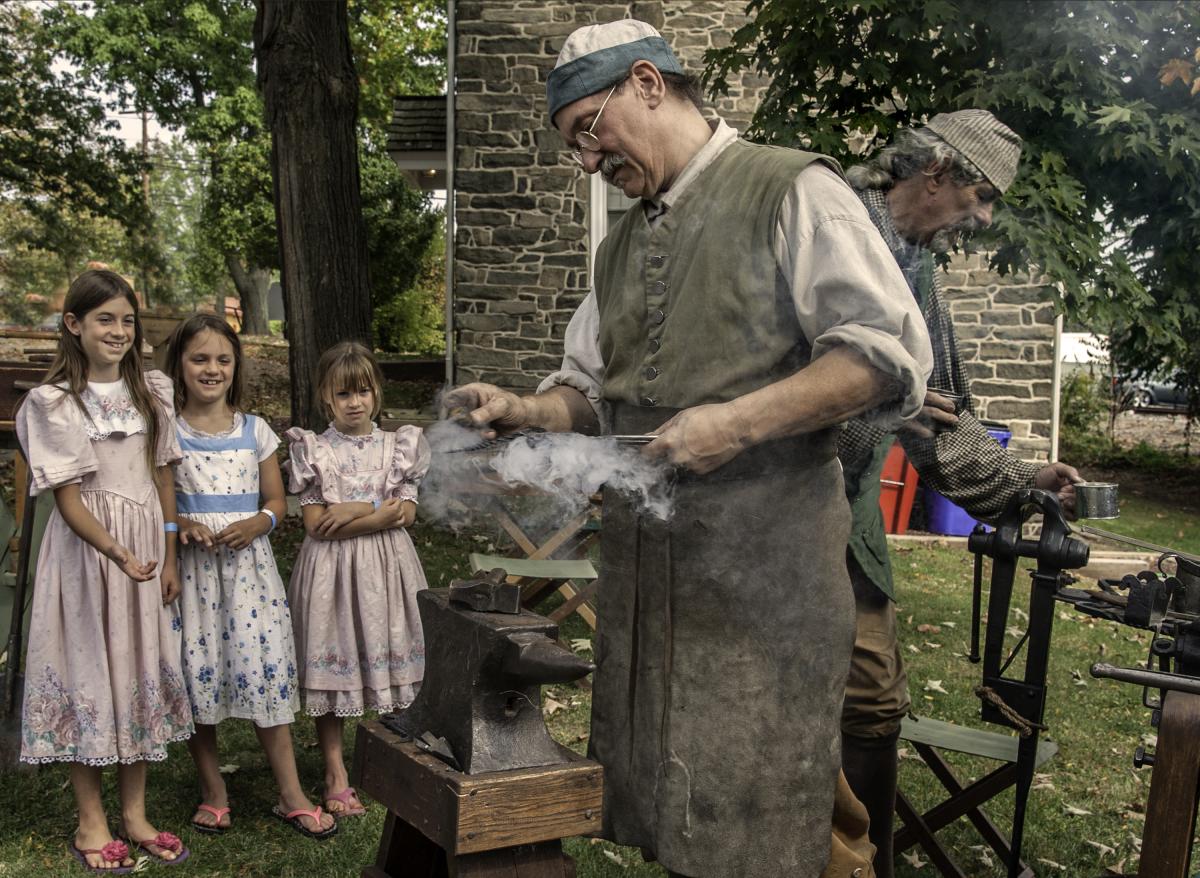 Living History Sundays
August 6
Pottsgrove Manor
History comes to life every Sunday in August at Pottsgrove Manor. Living History Sunday programs will showcase a variety of trades, crafts and pastimes each week.
 
Patriot Tails – Pets in Colonial America
August 6
Peter Wentz Farmstead
Discover the history of pets in America during Peter Wentz Farmstead's Patriot Tails presentation on Sunday at 2 p.m. Learn about the cats, dogs, birds and other animals that our forefathers kept as pets in Colonial America.
 
Create a Taste of History
August 6
Graeme Park
Savor the experience of 18th Century cooking at Graeme Park during this Sunday's Create a Taste of History event. This week's theme is "Let Food be Thy Medicine." Learn how 18th Century cooks also doubled as physicians as you recreate classic dishes known in Colonial times for their healing properties.
 
Guadalcanal – Starvation Island
August 3
Manor College
The latest installment of the Civil War Institute at Manor College, this Thursday's program looks at more recent military history and the Guadalcanal campaign of World War II. Instructor Steve Wright will explore the campaign from both the American and Japanese perspectives.