Lansdale Restaurants
The Best Dining in Lansdale
Located virtually in Montgomery County's center, Lansdale is easily accessible, both by car and by rail. That proximity – along with a vibrant dining scene – makes it worth checking out.
AMICI ITALIAN MARKET AND DELI
541 S. Broad St.
Find all the best Italian foods at Amici Italian Market and Deli. Customers can shop for groceries, prepared foods, rolls, lunch meats, s
sandwiches and more!
LANSDALE TAVERN
839 W. Main St
This is a friendly burger and beer place where sports fans gather on Sunday afternoons to cheer for favorite teams, gather for happy hour or for trivia night. The array of sandwiches – turkey club, grilled cheese, Reuben – are even tastier with a side of waffle fries.
ROUND GUYS BREWING COMPANY
324 W. Main St
Round Guys' long bar makes it a terrific place for a group outing. Also there's the flight that features 17 beers all made onsite – one more reason to bring a handful of friends. And here's a tip from the locals: Park in the lot across from the brewery, on Wood Street.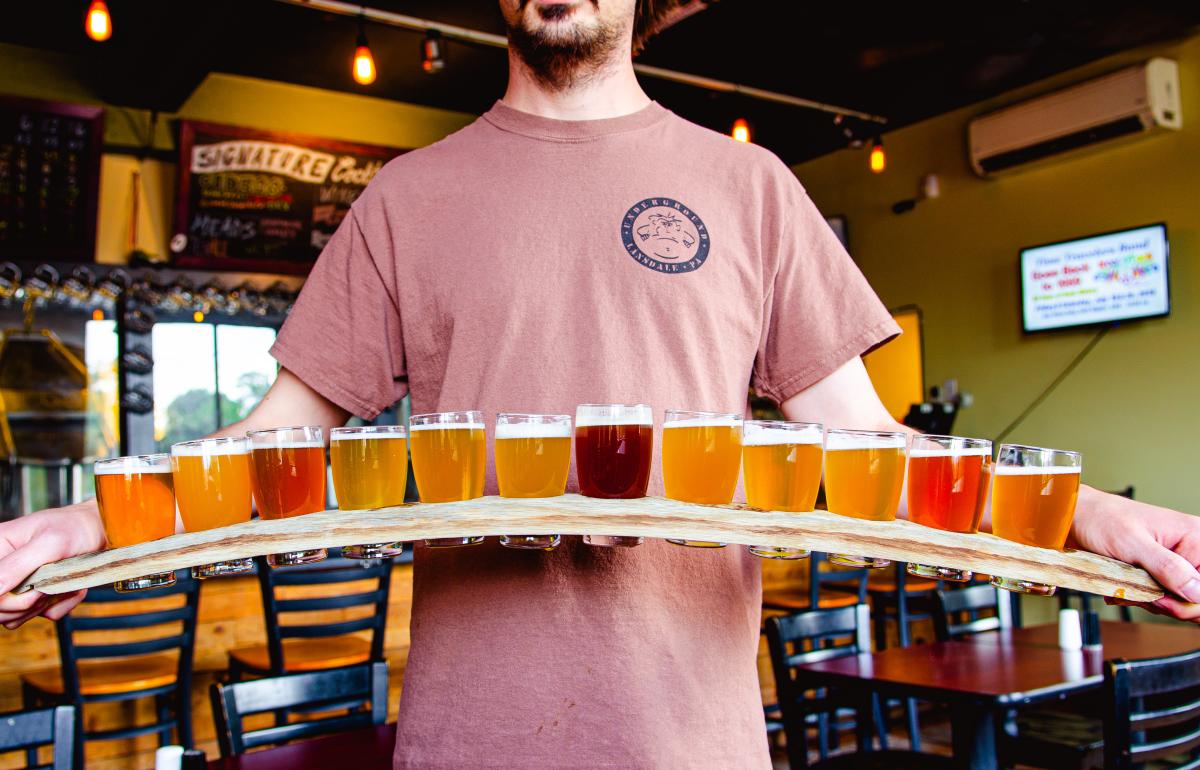 STOVE & TAP
329 W. Main St
Inside, Stove and Tap has exactly the kind of inviting and comfortable vibe of a proper brew house. But that casual dining room, with its comfort-food menu and 38 ales and lagers, is nested in a building originally built in the 1920s. Luckily, some of the exterior art deco appointments have been handsomely preserved. And did we mention they were voted Best Brunch in the 'Burbs?
UMAI JAPANESE RESTAURANT
220 Pennbrook Pkwy
Sushi fans take note: When eating at Umai, order "omakase," which means "at the pleasure of the chef." You'll be in very good (and creative) hands, resulting in a five-star culinary experience. Oh, and save room for dessert. The choco-pie tempura is a must.