Annual Events In Narberth, PA.
Narberth hosts several special events throughout the year to showcase their small town charm. Here are a few of the annual events that keep visitors returning!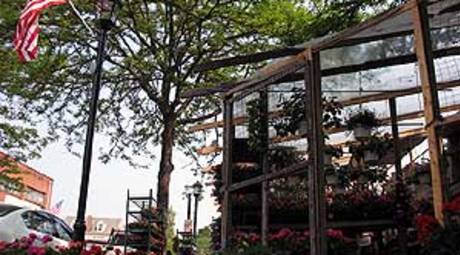 PERENNIAL FLOWER SHOW
March
The Flower Show is a great place to take photos of your favorite flowers or the perfect selfie spot. The show features a wide range of selections featuring hanging baskets, annuals, perennials, herbs, and more! The event is held on the corners of Essex and Haverford Avenues.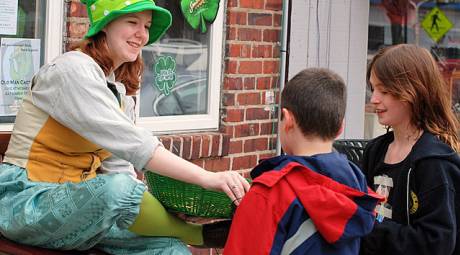 GREAT NARBERTH LEPRECHAUN HUNT
March
The Narberth Business Association's "Blarney" Booth is the starting point for this quest, where kids must find 10 leprechauns hidden throughout the downtown area. Each leprechaun found nets a reward to the intrepid hunter: a chocolate coin. Find all ten gets rewarded with a shiny U.S. dollar coin.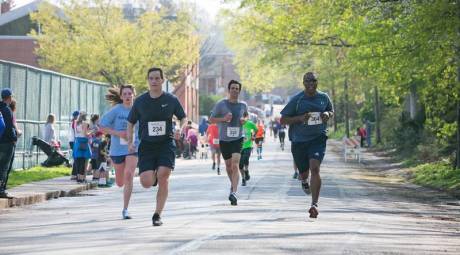 NARBERTH TAKE A BREATHER RUN & WALK
April
This five-mile USATF certified race is a great warm-up for the Broad Street Run! If running five miles is not your speed, support the cause by joining the 1.5-mile Family Fun Walk or the "Kidz Fun Run" around the perimeter of the park for children ages 4 to 11.
The Narberth Take a Breather Run & Walk is an annual event from the Take a Breather Foundation which raises money to help make wishes come true for children living with Cystic Fibrosis.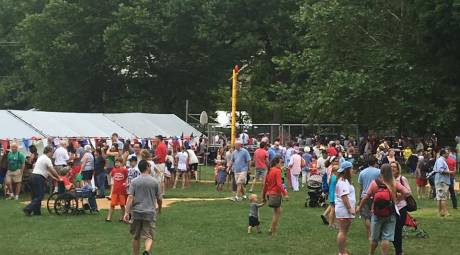 4TH OF JULY CELEBRATION
July
Narberth's renowned Independence Day tradition is now more than 75 years old. It began in 1942 as a patriotic boost in the early months of World War II. To this day, it continues to draw the community together, with a parade and carnival at Narberth Park, followed by the largest fireworks show on the Main Line.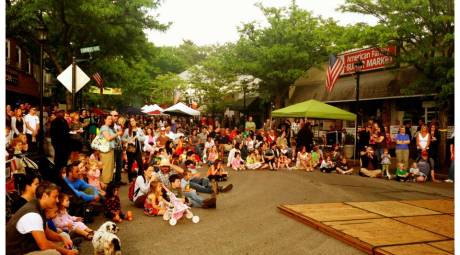 NARBERTH MUSIC & ARTS FESTIVAL
September
Downtown Narberth comes alive with music and shopping for the annual Fall Music & Arts Festival. Haverford Avenue will be filled with great food and drinks, live performances and the popular Artist's Alley arts and crafts walk.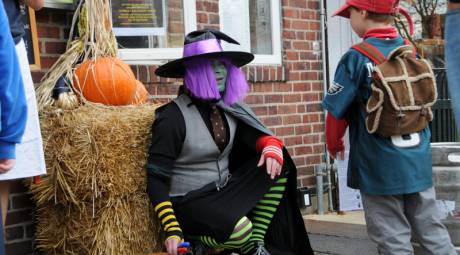 WITCHES OF NARBERTH
October
Downtown Narberth welcomes children for a not-so-scary afternoon during Witches of Narberth. Kids and parents are invited to a scavenger hunt as they travel from business to business looking for witches. Kids will receive treats along the way, and a special Halloween prize at the end of the hunt.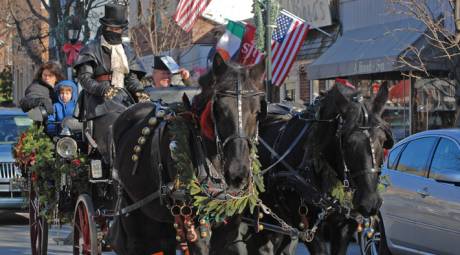 NARBERTH DICKENS FESTIVAL
December
Downtown Narberth transforms into 1840s London and welcomes period street vendors and food, caroling, musicians, costumed performers, puppet shows, dance performances, ice sculpting and carriage rides. Kids join in the free scavenger hunt to search for Ebenezer Scrooge and other costumed Dickens characters.