Valley Forge Student Group Tours
History that Marches Off the Page
It's one thing to read about the significant forward steps our nation took in Valley Forge and Montgomery County, Pa. It's something else entirely to experience them yourself.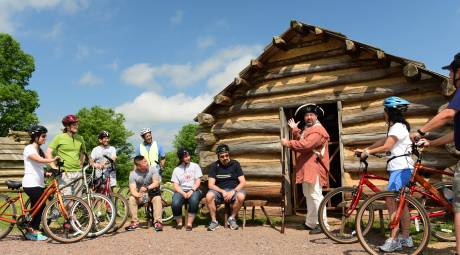 Half Day Itinerary
The fascinating story of the Continental Army and its quest for liberty is embodied by the encampment at Valley Forge National Historical Park. For a deeper dive into patriotism, stroll the grounds of the Freedoms Foundation at Valley Forge. There, you'll tap into the gravitas of every Medal of Honor recipient, state by state.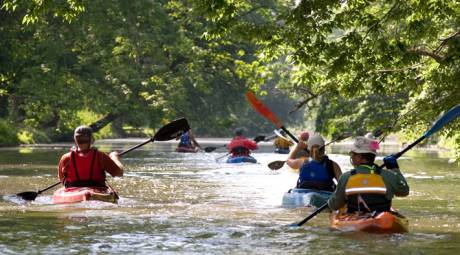 Full Day Itinerary
Valley Forge National Historical Park offers tours on bus and on foot, but for a unique perspective, saddle up for a guided bicycle trip of its 3,500 acres. The pathways are paved and the scenery - especially in spring and fall - is stunning.
The John James Audubon Center at Mill Grove continually inspires students of natural history and art. While onsite, it's easy to see how Mill Grove fed Audubon's interest in ornithology, especially when gliding in a canoe on the placid Perkiomen Creek.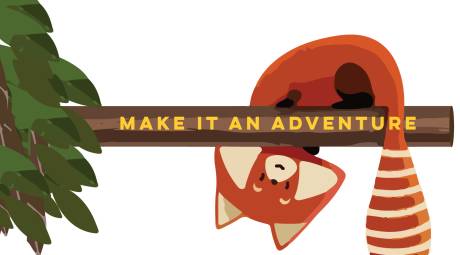 Have an Adventure
Opening in 2017 is the Museum of the American Revolution, surrounding visitors with the sights, sounds and emotions that inspired the steps toward independence. The Valley Forge connection is fundamental to this tale, evidenced by the display of General Washington's tent, which served as his first HQ during the 1777-1778 encampment.
Dine in the nearby Black Powder Tavern, which once hosted secret meetings between General Washington and his staff. From there, it's less than a half hour to Peter Wentz Farmstead, which twice served as a Washington headquarters.
Hop on the recently refurbished Colebrookdale Railroad for a trip through the gorgeous Pennsylvania countryside. Stop by the Historic Waynesborough, the 18th century mansion that was the home of Revolutionary War General, "Mad" Anthony Wayne. And head on over to the Elmwood Park Zoo to check out a pair of wildly entertaining red pandas.