Ice Cream & Desserts
The Best Ice Cream, Fro-yo and Custard in Valley Forge & Montgomery County, PA
Bring your sweet tooth to Valley Forge and Montgomery County for a taste of our favorite frozen treats. From ice cream fresh from the dairy to an array of dessert delicacies and award-winning pastry chefs, Montgomery County has everything you need to satisfy your sweet tooth.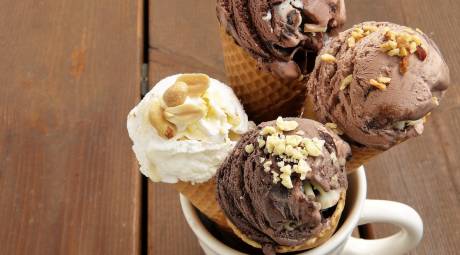 KILWIN'S KING OF PRUSSIA TOWN CENTER
Since 1947, Kilwins has earned a reputation for high-quality products, and for the first time the "Kilwins Experience" is now available in the Philadelphia area. Come see your favorite treats made, fresh in the store "theatre-style," including Sea Salt Caramel Fudge, Pecan Caramel Apples, Cashew Brittle and "Original Recipe" Ice Cream.