Print Marketing
Putting You in the Consumer's Hands
While everything seems to be going digital, there is no replacement for a marketing piece that lands in the consumer's hands. In fact, more than half of all travelers still use some form of printed material while planning their trips.
Every potential traveler is a potential piece of business. That's why we continue to print a variety of marketing materials to showcase our members. Here are some of the ways we are putting our members into the hands of potential visitors:
OFFICIAL VISITORS GUIDE
The official Visitors Guide for Valley Forge and Montgomery County, Pa., is our most popular publication. Each year, we print more than 100,000 guides that are distributed across the United States and Canada in a variety of ways, including:
Orders through ValleyForge.org
Tourism Information stands in welcome centers, rest stops and attractions
Welcome bags for groups staying in Montco area hotels
Member restaurants, hotels and attractions

Copies are also available in the Visitor Center at Valley Forge National Historical Park
CRAVE MONTCO
Crave Montco is the official dining magazine of Montgomery County, Pa., and includes feature articles, top 10 lists and listings for area restaurants. The magazine is printed twice yearly with more than 10,000 copies in each run.
Crave can be found in area hotels, at the #MakeItMontco traveling kiosk, at member restaurants and at the Visitor Center at Valley Forge Park. Crave is also used as part of our hotel welcome bags and can be ordered at CraveMontco.com.
ARTS MONTCO GUIDE
The Arts Montco Guide is the source for the latest news and updates for Montco's arts and culture industry. The Arts Guide features information on theaters, museums, art galleries, and music venues.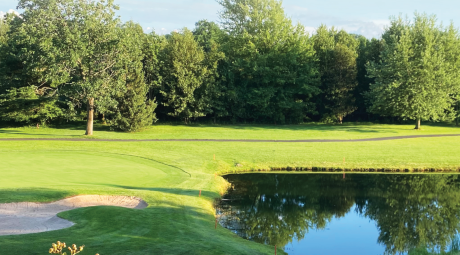 GET THE 2023 MONTCO GOLF GUIDE
Destination Montco Golf's official golf guide for Montgomery County, Pa., is the ultimate resource for golfers. The annual publication highlights the county's more than 50 golf courses, as well as nearby hotels.
Request the Montco Golf Guide or view it digitally today!
WHAT DOES THIS MEAN FOR MEMBERS?
Our publications are just another way of getting our members in front of travelers and locals who are looking for things to do, restaurants, shopping, hotels, meeting space and services.
Every member of the Valley Forge Tourism & Convention Board receives a listing in our official Visitors Guide. Restaurant members also receive a listing in Crave Montco. Golf course members receive preferred placement in the Montco Golf Guide.
If you'd like to be featured in any of our guides, all you have to do is keep us in the know about what's new and upcoming - renovations, expansions and new services are all great story topics - and we will do our best to add you to our editorial calendar.