Things To Do In Bryn Athyn, PA.
The Attractions of the Bryn Athyn Historic District
What is now the Bryn Athyn Historic District was built by the Pitcairn family between the late 19th and early 20th centuries. Three unique attractions make up the district, including the Pitcairn's former homes and the immaculate Bryn Athyn Cathedral. Here is a little more information on what you'll find at Bryn Athyn: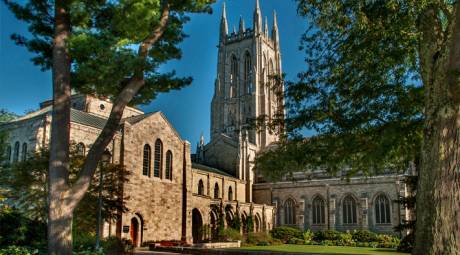 BRYN ATHYN CATHEDRAL
Bryn Athyn Cathedral was built in a combination of Gothic and Romanesque styles to mimic the great cathedrals of Europe. Tours of the impressive structure are offered throughout the year. And the cathedral, affiliated with the New Church, still hosts an active congregation.
CAIRNWOOD ESTATE
Finished in 1895, Cairnwood Estate was the home John and Gertrude Pitcairn. John, a wealthy industrialist, spared no expensive in the creation of his grand estate, including the immaculate grounds surrounding it. Cairnwood has become one of the county's most popular wedding venues and is also open for tours and special events throughout the year.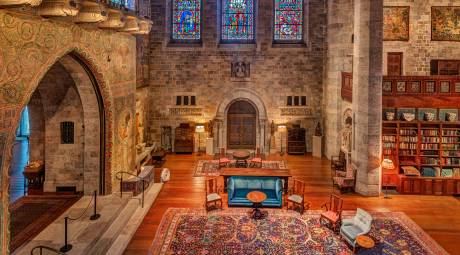 GLENCAIRN MUSEUM
One of the most stunning exhibit spaces in all of Montgomery County (and perhaps all of Pennsylvania), Glencairn Museum is dedicated to religious art and artifacts. The museum's permanent collections cover a comprehensive range of ethnicities, artistic traditions, belief systems and creative expression. The Egyptian gallery, for example, covers gods, mythology and even mummy magic. Miniaturized dioramas bring the ancient world to life.