Outdoor Summer Concerts
Valley Forge & Montgomery County, PA
Montgomery County is a hotbed for live music year-round, and during the summer months, the party heads outside with a full outdoor summer concert schedule. Check out our list below and make plans to catch a show.
Carillon Concerts
Washington Memorial Chapel, Valley Forge
The beautiful sounds of the Washington Memorial Chapel carillon - played by a rotation of internationally acclaimed musicians every Wednesday in July and August at 7:30 p.m. These concerts are free and guests are encouraged to bring a blanket and picnic dinner. Check out the full schedule of performers here.
White's Road Park Concert Series
Lansdale 
Starting June 20, come see live music every Tuesday night at White's Road Park in Lansdale this summer. Bring along a blanket or lawn chair for seating. Check out the full schedule of bands here.
Bryn Mawr Twilight Concerts
Bryn Mawr
Pick up tickets for the Bryn Mawr Twilight Concert series to see Liz Longley, David Wilcox, Trout Fishing in America, and more in July and August. Concerts take place on Fridays, Saturdays, and Sundays and begin at 7 p.m. Check out the full schedule and purchase tickets here.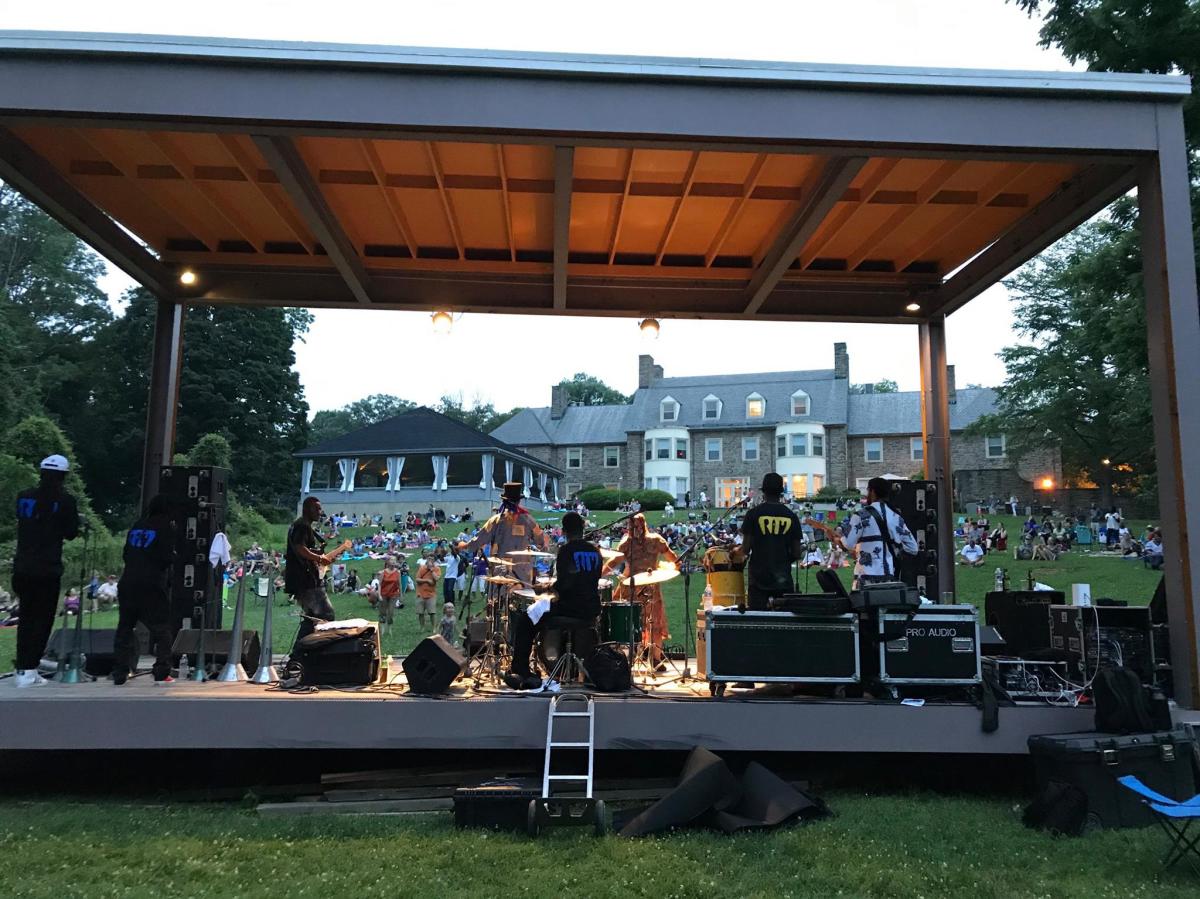 Ardmore Rock N' Ride
Ardmore
Ardmore Rock N' Ride is a free, outdoor, family friendly event that features an official USA Cycling bike race, a multi-stage concert featuring nationally renowned talent produced by Ardmore Music Hall, a youth bike race, and a family fun zone. The event will take place in downtown Ardmore on August 19th!
Ambler First Fridays
Ambler
Celebrate the summer at Ambler First Fridays from 6 to 9 p.m. There is always plenty of live music and original art to enjoy as well as delicious food and special merchant promotions, including complimentary wine and cheese, special deals and more.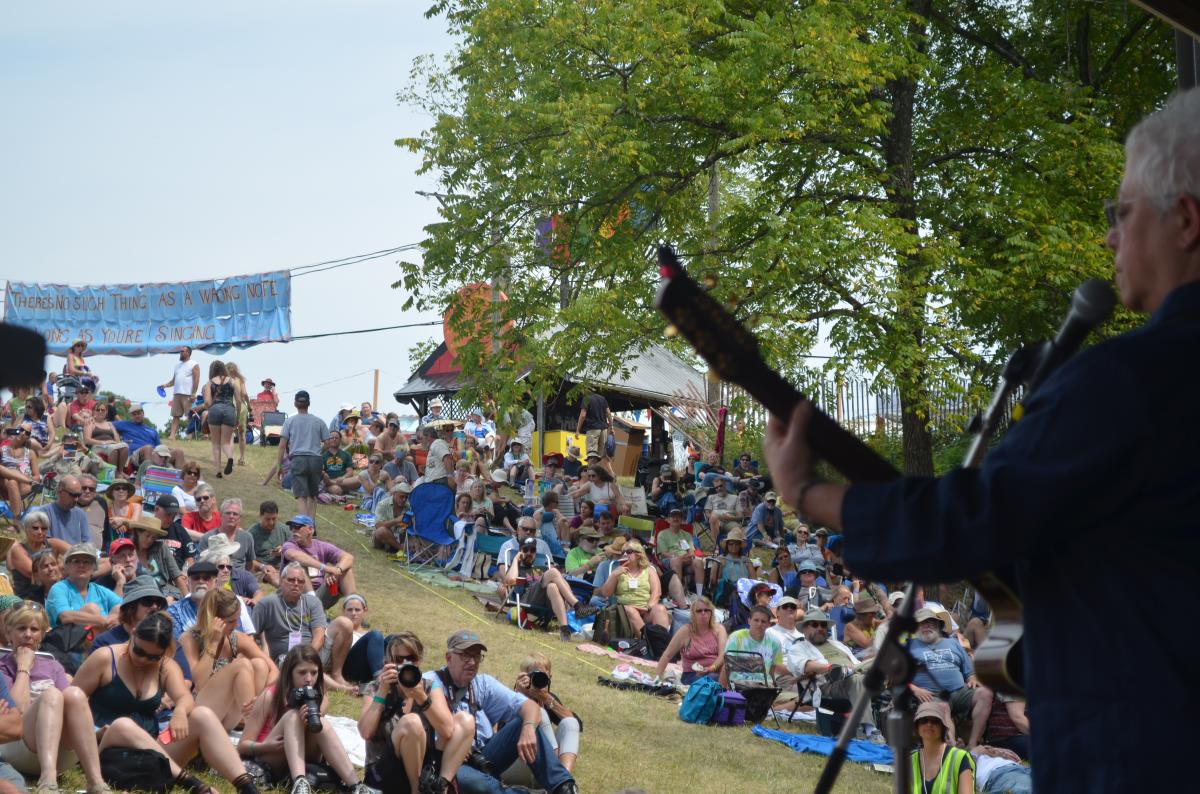 Summer Concerts 2023
Montgomeryville 
In June and July, check out new music every Wednesday night on the front lawn of the Montgomery Township Community and Recreation Center in Montgomeryville. Bring a blanket or lawn chair for seating, and visit the event's food trucks. Concerts start at 7 p.m. A full schedule can be found here. 
Summer Concert Series at Green Lane Park
Green Lane Park
Enjoy an evening of music at Green Lane Park on Sundays during June, July, and August for the summer concert series. Bring a lawn chair or blanket to sit on. All events are free.
Concerts Under the Stars 
Presented by Ardmore Music Hall & Point Entertainment in partnership with Upper Merion Township
King of Prussia 
The 37th annual Concerts Under the Stars presented by Ardmore Music Hall, Point Entertainment and Upper Merion Township returns from June through September featuring performances from Don McCloskey, Donna the Buffalo, Keller Williams, Talking Heads Tribute Start Making Sense and many more!
Summer 6 Pack Concert Series
Pottstown
The Summer 6 Pack Free Outdoor Series continues at the new Rivet Courtyard Bar for free concerts on weekends throughout the summer. Grab a drink at the bar and enjoy bands like Delcobilly, Nightwolf, and more! Check out the full schedule here.
Lower Pottsgrove Township Summer Concerts Series
Pottstown
Check out the Summer Concert Series at Sanatoga Park Band Shell Sundays at 6 p.m. through August 13th. Please bring a chair or blanket to sit and enjoy the band!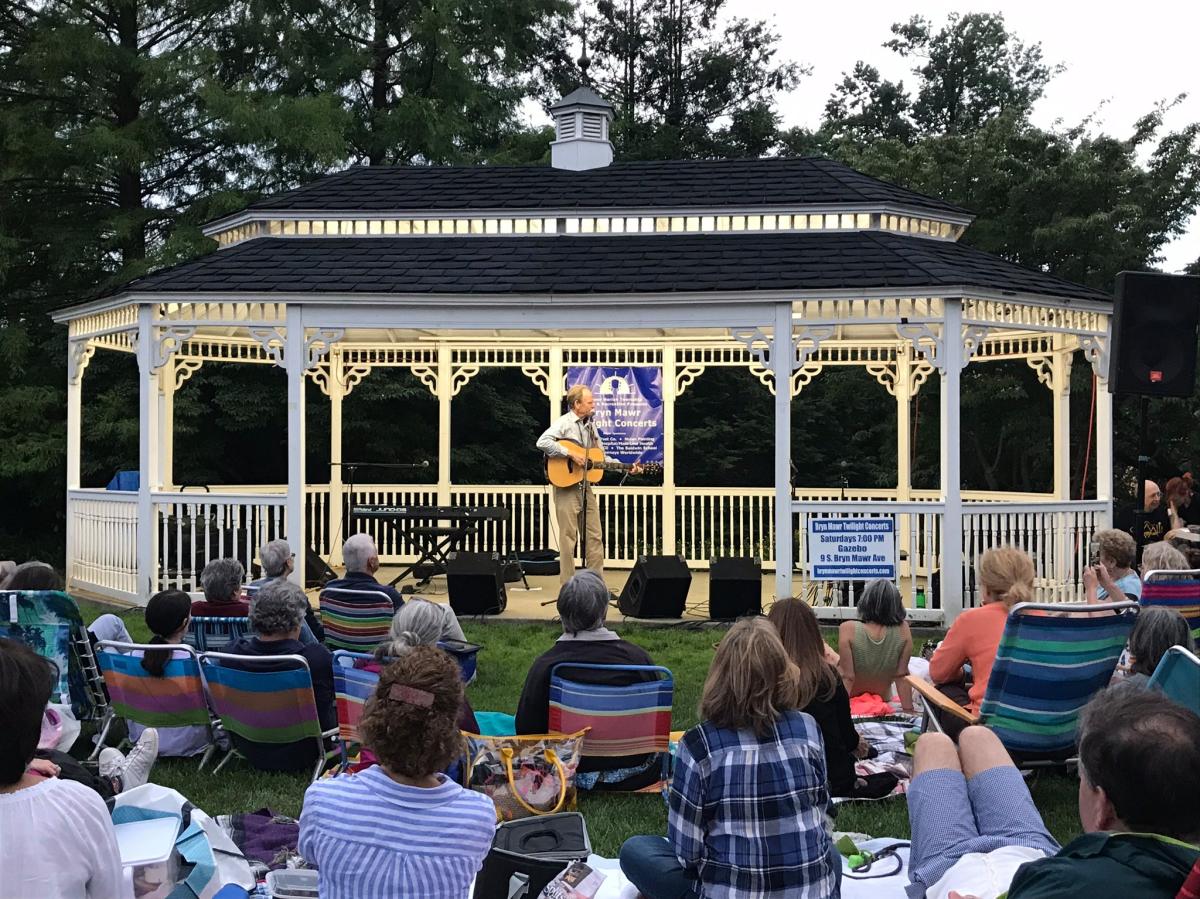 Ambler Arts & Music Festival 
Ambler
Enjoy two days of free live musical performances! The party starts on Friday June 16, then continues with 12 hours of musical performances on Saturday, June 17. 
Lower Gwynedd Summer Concert Series
North Wales 
Enjoy live music at Oxford Park every Wednesday night from 7 to 8 p.m. June 21 through July 26. Check out the schedule of performers here.
Ukrainian Folk Festival and Outdoor Summer Concert
Horsham 
The Ukrainian Folk Festival and summer concert will be held on Sunday, August 27, from 12:00 to 8:00 PM, at the Ukrainian American Sport Center in Horsham. Attend a dazzling festival of Ukrainian music, song and dance, food, refreshments and baked goods. There is an outdoor summer stage concert, Ukrainian kitchen, arts and crafts market, BBQ, and cool beverages and refreshments for festival goers to enjoy, amid true Ukrainian hospitality. Admission for attendees over 15 is $15, with a portion of each admission donated to Humanitarian Relief of Victims of War in Ukraine.
Music in the Park
Narberth
Wednesday evening free concerts at the Chet Tyson Pavilion are back beginning June 7! Get those lawn chairs, blankets, and picnic baskets ready. Shows begin at 7:00 p.m. and take place at the Gazebo in Narberth Park.
Live Entertainment Fridays
Ardmore
Celebrate the return of longer days and warmer nights while shopping and dining at Suburban Square. Enjoy live entertainment in partnership with Ardmore Music Hall as well as strolling performers throughout the Square every Friday evening from 3-6 p.m.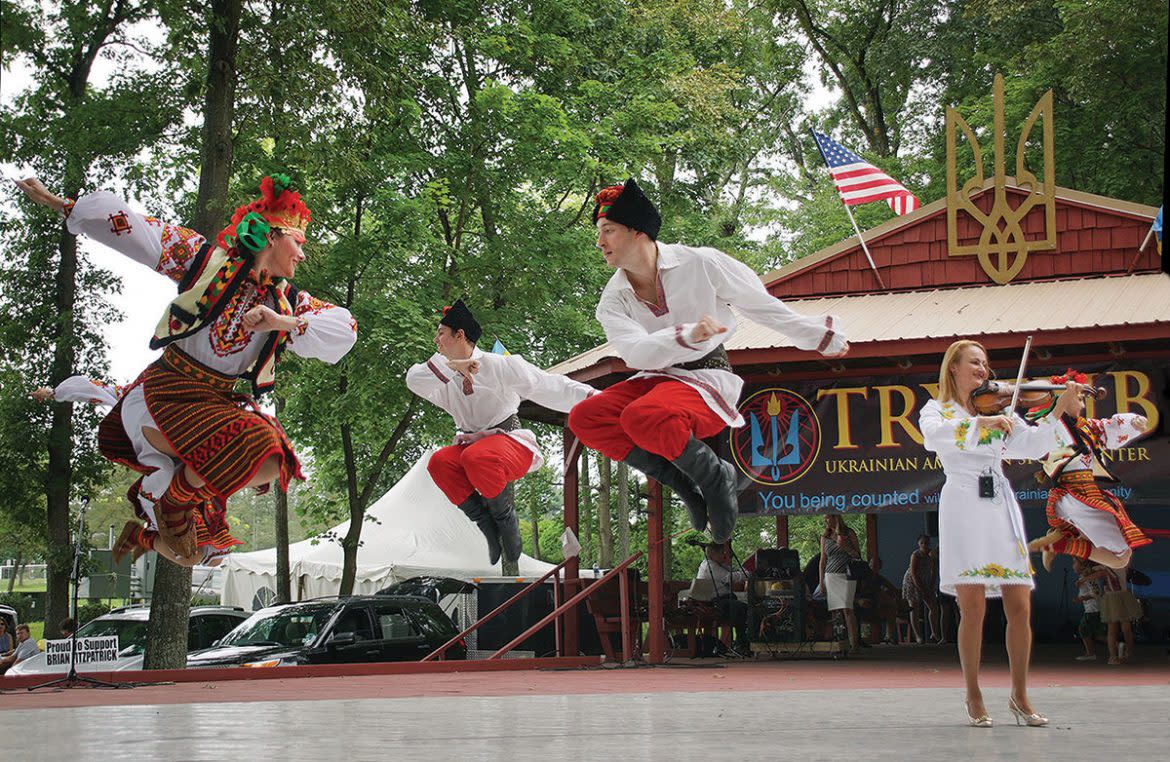 Abington Summer Concert Series
Jenkintown 
Abington Art Center features a summer soundtrack of togetherness each Thursday in July as part of their free annual outdoor summer concert programming. Alverthorpe Manor, the home of Abington Art Center, transforms into a live venue for all-ages complete with live bands from throughout the region, food trucks and refreshments available.
Towamencin Concert Series 
Lansdale
Come out and enjoy live music Thursday nights at Fischer's Park starting in June. Fischer's Park also holds Movie in the Park every Tuesday evening. These events are free to all. A list of performers and showings can be found here. 
Concerts in the Park
North Wales 
Grab your blanket, lawn chairs, family, friends, and come see some fantastic bands at Parkside Place Complex Debarth Amphitheater in North Wales. All concerts occur from 7-8:30 PM.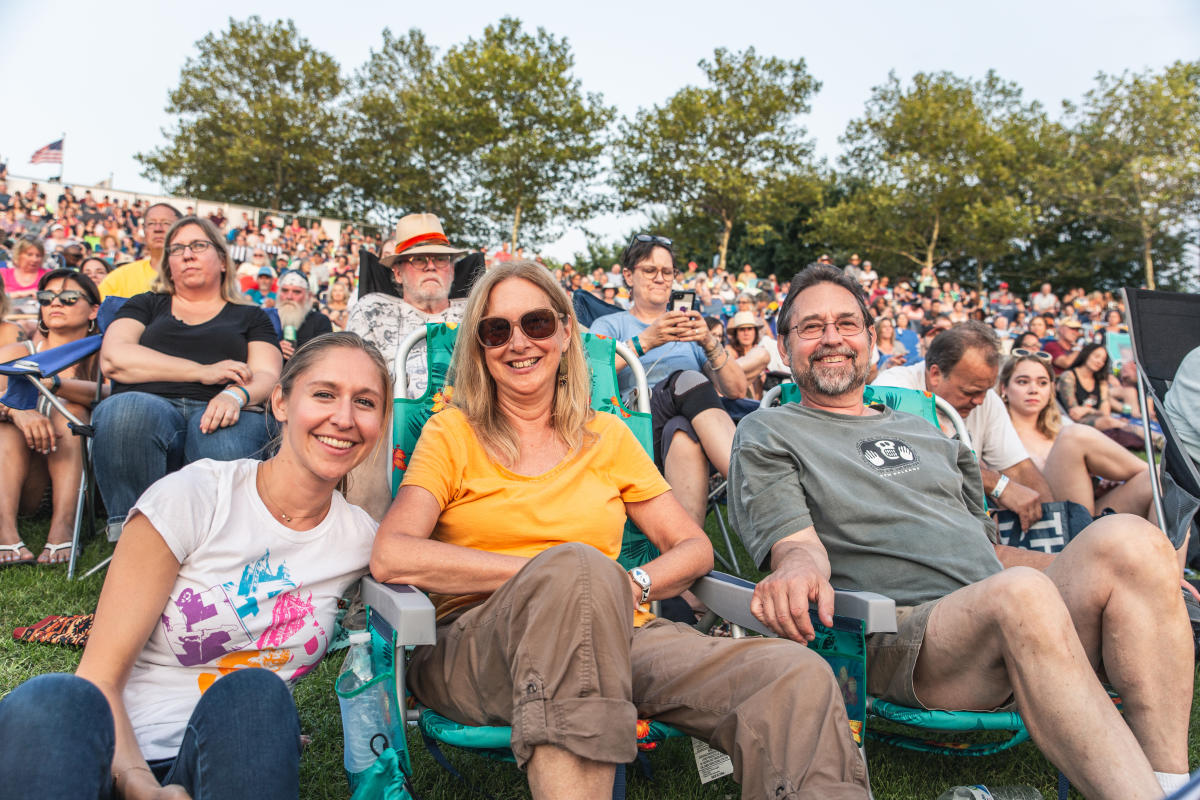 2023 Performances in the Park
Plymouth Meeting
Enjoy live music and movies at the park, on select days from June 14 through August 1 at GPCC Park Amphitheater. More details can be found here.
Conshohocken Summer Concert Series
Conshohocken 
The Borough of Conshohocken hosts six outdoor park concerts as part of its Summer Concert Series. Concerts are held once a week on Thursday evenings at Sutcliffe or Mary Wood Park. Bring lawn chairs and blankets to set up a spot on the grass. Please note that dogs are not permitted.
Lansdale First Fridays
Lansdale
Great music, good food, amusements, and refreshments for the family — First Friday rocks! Check out Lansdale's First Friday themes and vendors here. Live music plays from 6 p.m. to 9 p.m.