Montgomery County Trails
96 Miles of Trails
Explore the 96 miles of trails that criss-cross Montgomery County. Discover what makes each one unique as you travel through scenic countrysides, quaint villages and vibrant downtowns. After your ride, stop in at one of our 1,600 restaurants and recharge with a night in one of 75 hotels.
The Montco Trail Challenge Returns
The Montco Trail Challenge is coming! Register today and make plans to hit all 17 trails from April 29th until December 3. Click here to register.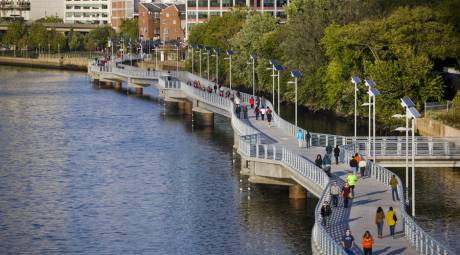 SCHUYLKILL RIVER TRAIL
Length: 60 Miles (18 in Montco)
Named the "Best Urban Trail" by readers of USA Today and 10Best, the trail parallels the Schuylkill River through southern Montgomery County through Pottstown, Phoenixville, Valley Forge, Norristown, and Conshohocken on its way to Philadelphia.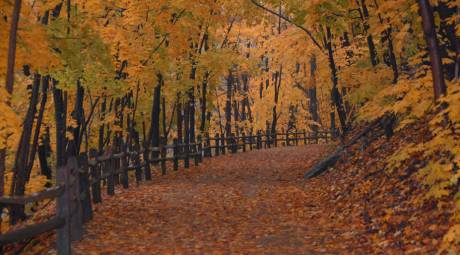 PERKIOMEN TRAIL
Length: 20 Miles
The Perkiomen Trail winds its way from Green Lane Park in the north to Valley Forge Park in the south. The Perk connects with the Schuylkill River Trail in Oaks, allowing riders to continue uninterrupted to Philadelphia, a 43-mile journey.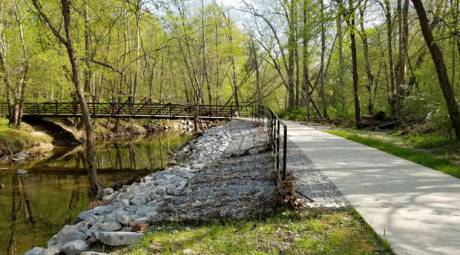 CROSS COUNTY TRAIL
Length: 3 Miles
The Cross County Trail is a spur off of the Schuylkill River Trail in Conshohocken. Currently, the trail heads north for three miles before terminating in Plymouth Meeting. Planned extensions on the trail will make it 17 miles in length, passing through Fort Washington and into Willow Grove.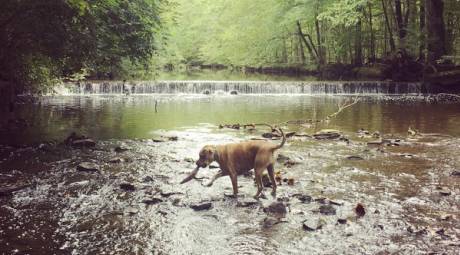 WISSAHICKON GREEN RIBBON TRAIL
Length: 12.6 Miles
The Wissahickon Trail, also known as the Green Ribbon Trail, is unique in that much of its 12-mile course is walking-only. The dirt path follows the Wissahickon Creek through eastern Montgomery County, passing through Fort Washington State Park.
202 TRAIL
The 202 Trail is an eight-mile course from Montgomeryville to Doylestown, Bucks County. The trail is unique in that it parallels US Route 202 with a split-rail fence and grassy strips providing the barrier between drivers and pedestrians.
CHESTER VALLEY TRAIL
The Chester Valley Trail is a 13-mile rail trail which runs largely through the Great Valley of Pennsylvania in Chester and Montgomery counties in southeastern Pennsylvania.
POWER LINE TRAIL
As the name suggests, Horsham's 5-mile Power Line Trail follows the PECO right-of-way through the township. The trail connects many of the township's parks, schools and points of interest, including Deep Meadow Park, Kohler Park, and the Jarret Nature Center.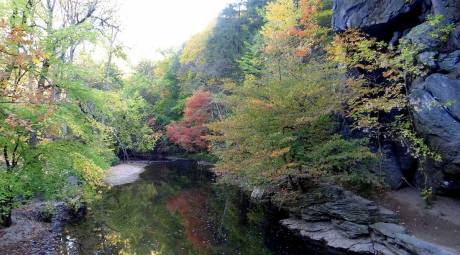 PENNYPACK TRAIL
Length: 6.2 Miles
After an expansion in 2015, the Pennypack Trail now crosses 15 miles in eastern Montgomery County, passing through the communities of Bryn Athyn, Rockledge, Lower Moreland, and Upper Moreland.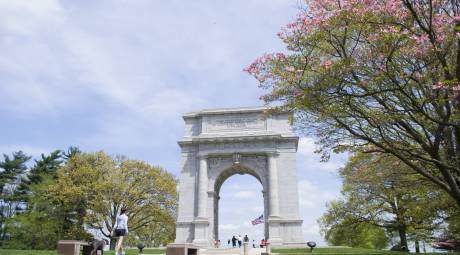 VALLEY FORGE NATIONAL HISTORICAL PARK
Length: 20 Miles
The Valley Forge National Historical Park offers more than 20 miles of mixed-use trails to explore. The five-mile Joseph Plumb Martin Trail connects many of the park's historical monuments while hikers can explore Mount Joy and Mount Misery.