Celebrate New Year's Eve in Montco
A Toast to 2023
Pop open a bottle of sparkling champagne and kiss your loved ones for good luck because 2023 is just around the corner. Hype up your new year by attending the most exciting events here in Montgomery County! With 80 hotels to serve you, it's easy to turn New Year's Eve into a New Year's weekend. Here are our picks for celebrating New Year's in Montco.
Family Fun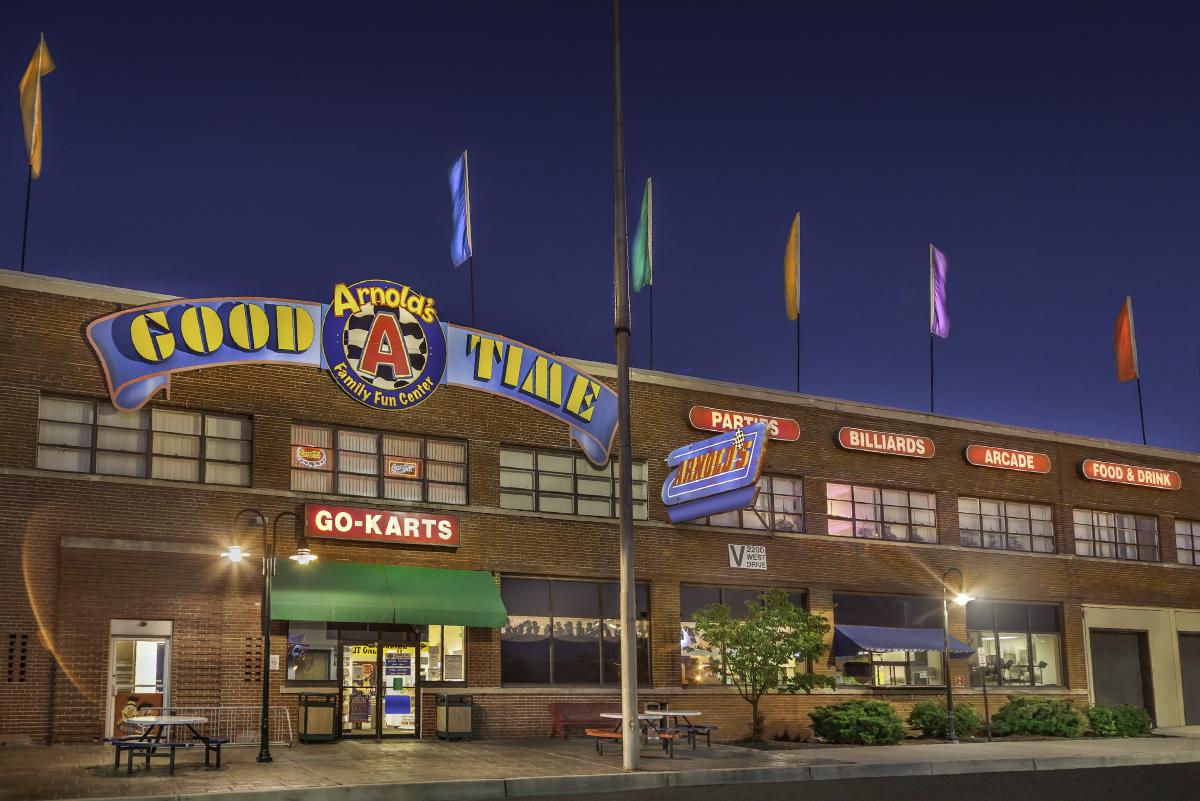 Kids New Years Eve Family Party
Time: 12 p.m. - 7 p.m.
Where: Arnold's Family Fun Center | Oaks
The Kids NYE Family Party is back for it's 3rd year at Arnold's! Celebrate 2023 with the whole family and ensure the little ones get tucked in before midnight. The party includes free admission, magic with KooKoo the Cartoon Magician and an inclusive balloon drop. The fun doesn't stop there, the party package includes 1,000 arcade points and unlimited play on the bumper cars, laser tag, ropes course and kiddie rides. As well as access to the all-day pizza buffet!
$29 Party Package per child | $12.99 Adult Pizza Buffet Passes
Kiddie's New Year
Time: 4 p.m. - 6:30 p.m.
Where: Southern Cross Kitchen | Conshohocken
New Year's Eve doesn't have to be just for the adults! Bring the whole family out to Conshy for a kid-friendly New Year's Eve bash featuring live music, crafts, games, balloons, bubbly and much more! Parents won't have to worry about missing bedtimes for the ball drop - celebrate 2023 with a 6 p.m. ball drop at Southern Cross.
$25 Admission includes a $10 food credit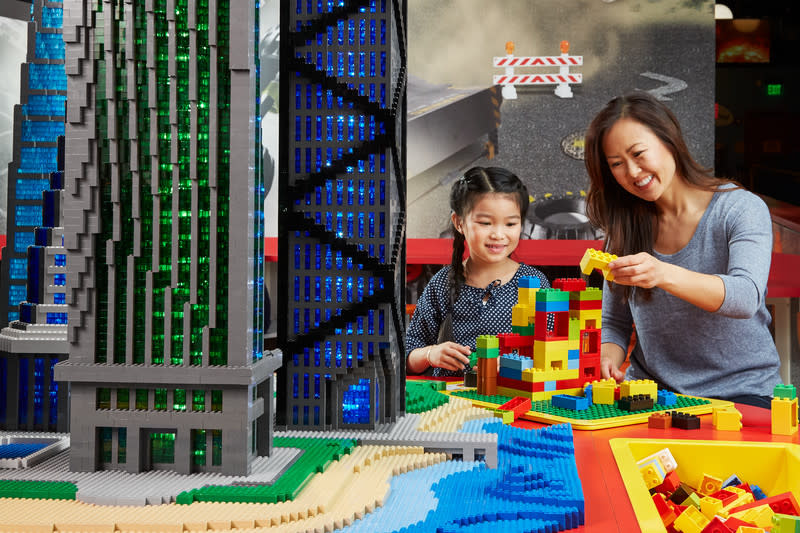 Noon Year's Eve
Time: 10 a.m. to 1 p.m.
Where: Legoland Discovery Center | Plymouth Meeting
Are you ready for a brick-tastic celebration? Reserve your tickets for Legoland's New Year's celebration. Make sure to arrive early for the LEGO Duplo Ball Drop at Noon! Guests will receive a complimentary noise maker and a glass of sparkling apple cider. The event is included in the general admission ticket.
New Year's Eve Family Jam with Alex and the Kaleidoscope
Time: Doors Open at 10 a.m.
Where: Ardmore Music Hall | Ardmore
Countdown to Noon with the little ones and enjoy a balloon drop, live music, arts and crafts, and brunch! Alex & the Kaleidoscope will be playing their patented set of family funk all morning!
Just for Adults

Old School New Year's Eve Party
Time: 8:30 p.m. to 2 a.m.
Where: Arnold's Family Fun Center | Oaks
It's time to party like a big kid! The epic old-school party at Arnold's features unlimited play on go-karts, laser tag, bowling, mini golf, and arcade games! The fun doesn't stop there, guests will enjoy an open bar with food all night long while they dance along to the live rock band. The celebration continues at midnight with a champagne toast and balloon drop.
$120 All-Inclusive with Open Bar | $90 Eat, Dance, Play Pass - soda only
New Year's Eve at Valley Forge Casino Resort
Time: 12 p.m. to 2 a.m.
Where: Valley Forge Casino Resort | King of Prussia
Looking for the perfect spot to make New Years a night no one will ever forget? Head to Valley Forge Casino to party the night away until the ball drops and the clock strikes midnight. Guests enjoy a special dinner menu at the Revolution Chop House with a surprise bubbly cocktail feature as they listen to a lively jazz duo. DJ Rashaun will be playing at the CenterBar from 8 p.m. to 2 a.m. Don't miss out on the annual midnight champagne toast!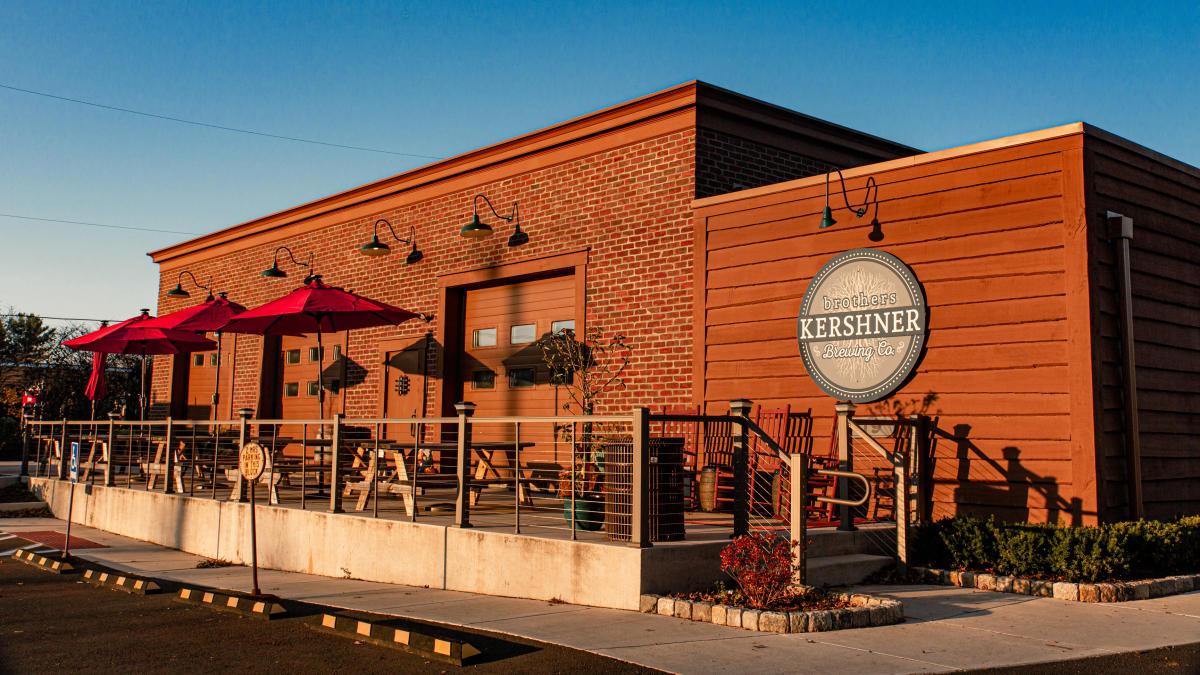 New Year's Eve at Brothers Kershner Brewing Co.
Time: 12 p.m. to 12 a.m.
Where: Brothers Kershner Brewing Co. | Skippack
Prost to 2023! Celebrate the end of 2022 with Kershner's German friends at 6 p.m. with a toast. The event will feature traditional mulled wine known as "flaming fire-tongs punch" and their German pilsner, Johann.
Boat House Row Yacht Rock Experience
Time: 7:30 p.m. to 12:00 a.m.
Where: Ardmore Music Hall | Ardmore
Come sail away into 2023! Dance the year away with Boat House Row and DJ Frankiewho at the Ardmore Music Hall. In addition to the show, there will be an open bar, food service, and unlimited dancing!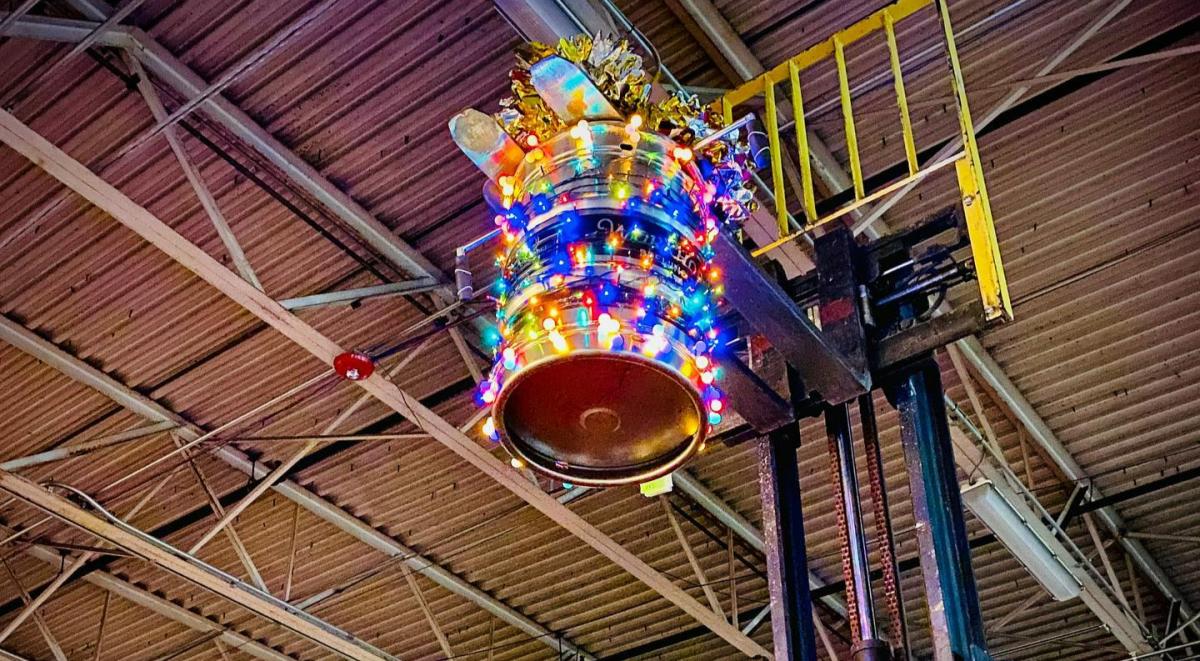 German New Year's Eve Celebration
Time: 3 p.m. 11 p.m.
Where: Workhorse Brewing Company | King of Prussia
The annual German New Year's Eve celebration is back at Workhorse! Enjoy $4 mug pours, food specials, live music and the traditional keg drop at 6 p.m. (12 a.m. in Germany).
New Year's Eve Party
Time: 7 p.m. to 2:00 a.m.
Where: J.J. Ratigan Brewing Co. | Pottstown
Ring in the New Year in VIP style at J.J. Ratigan's celebration. Tickets include open bar access, great food, specialty cocktails, champagne on top and an unforgettable evening!
Tickets: $105 | $125 at the door
New Year's Eve at SoulJoel's with the Uptown Band
Time: 8 p.m. to 12:30 a.m.
Where: SoelJoel's at SunnyBrook | Pottstown
Get ready for a soulful NYE celebration! Tickets include live music from The Uptown Band, access to the open bar, a special dining menu, champagne toast at midnight, photo booth and more!
Tickets: $135 per person
New Year's Eve Celebration
Time: Train Departs at 10:30 p.m.
Where: Colebrookdale Railroad | Boyertown
Take a ride through the Secret Valley and travel into 2023 in style. Guests will journey back in time on a magical ride to commemorate 2022. The ride includes a complimentary beverage of your choice, scrumptious hors d'oeuvres, a decadent dessert bar, a champagne at midnight. Fine cigars will be available upon request on the open car.
Tickets: $120 per person
Dinner Reservations
Looking for New Year's Eve diner reservations? Check out the list of the best places to dine in Montgomery County on New Year's Eve.
More New Year's Eve Events in Montco