Things To Do In Jenkintown, PA.
Jenkintown's top shopping, attractions and dining
Jenkintown, Pa., and the surrounding communities of Glenside and Abington are the heart of Eastern Montgomery County. Stroll through the shops in Jenkintown's town square, catch a show at the historic Keswick Theatre or see the latest on exhibit at Abington Art Center.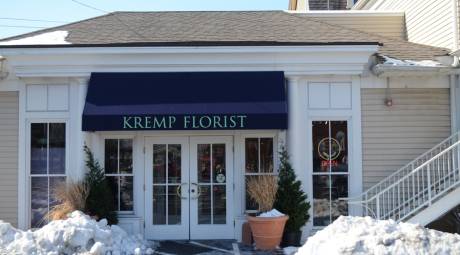 THE GOLDBERGS TOUR
Jenkintown and Surrounding Communities
In 2013, ABC launched the popular show The Goldbergs. Based on the childhood of creator Adam Goldberg, the show is set in Jenkintown and the surrounding community. We've pulled together the show's favorite locales for our Goldbergs tour.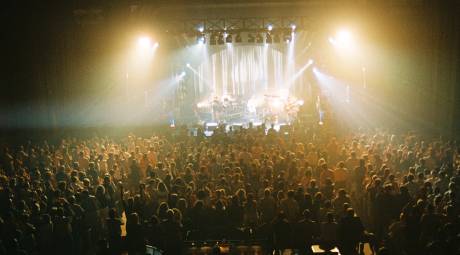 KESWICK THEATRE
291 N. Keswick Ave
Glenside, PA 19038
The Keswick Theatre in neighboring Glenside may be 83 years old but is just as vibrant as ever for music performance, earning recognition by Pollstar as a Top 50 U.S. Venue.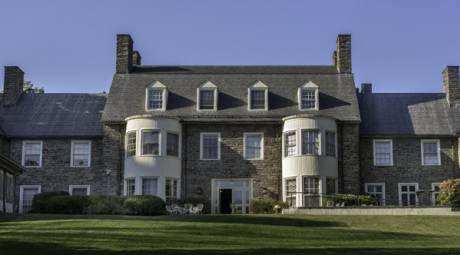 ABINGTON ART CENTER
515 Meetinghouse Rd
Jenkintown, PA 19046
The Abington Art Center showcases the creative spark in all its varied forms. The 27-acre Sculpture Park fuses human inspiration with natural influences.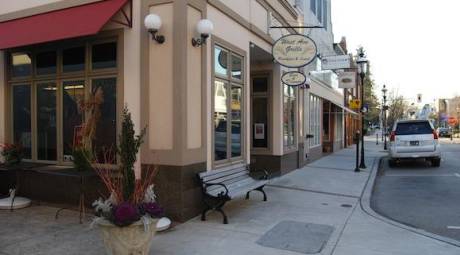 PIAZZA ON THE SQUARE
Old York Road and West Ave
Jenkintown
Piazza on the Square is Jenkintown's top destination for downtown shopping, dining and living. Visit one of five restaurants along the piazza, shop the nine independent retailers or catch a summer concert in the park.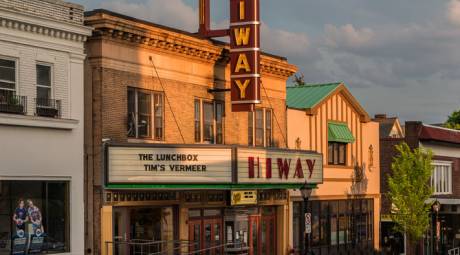 HIWAY THEATER
212 York Rd
Jenkintown
The Hiway Theater screens new releases and classics. The marquee blazes neon glory from its perch on Old York Road. Hollywood superstar Bradley Cooper was known to frequent the Hiway during his childhood in Jenkintown.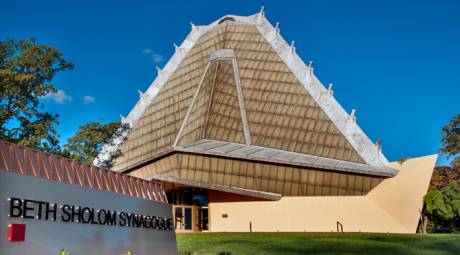 BETH SHOLOM SYNAGOGUE
8231 Old York Rd
Elkins Park
Beth Sholom Synagogue, whose name translates as "house of peace," is the only synagogue designed by famed architect Frank Lloyd Wright. The historic house of worship offers tours and exhibits throughout the year.