Ambler Restaurants
Ambler's Best Dining
Ambler's downtown is lined with amazing restaurants and dining, from high-class steakhouses to casual hangouts serving everything from Indian to Italian and Mexican to Mediterranean. Here are a few of our favorites:
SAFFRON INDIAN KITCHEN
60 E. Butler Ave
Ambler is home to one of three locations for Saffron Indian Kitchen. The restaurant serves chicken, lamb and vegetarian specialties, including tikka masala, vindaloo, tandoor and biryani.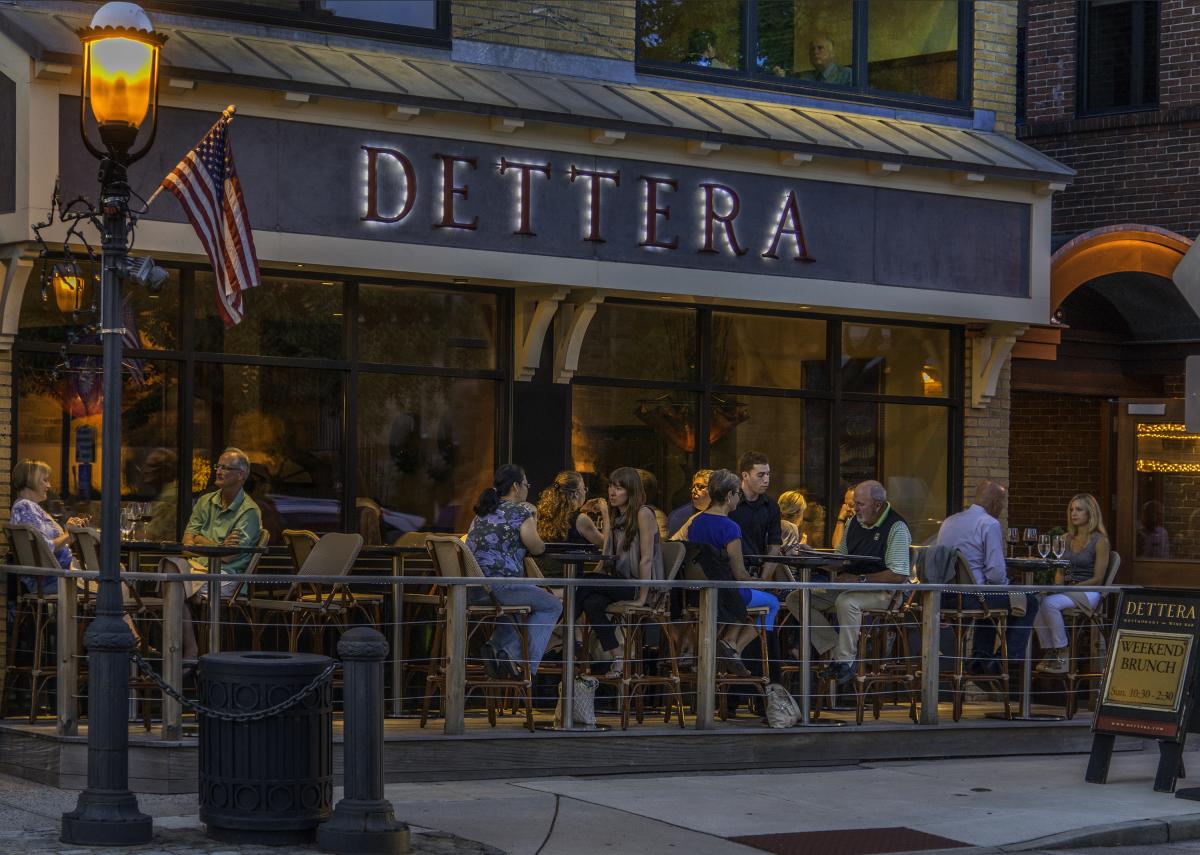 DETTERA RESTAURANT & WINE BAR
129 E. Butler Ave
Whether enjoying an elegant meal in the upscale dining room or drinks and apps al fresco on Butler Avenue, Dettera is a can't miss destination for foodies in Ambler.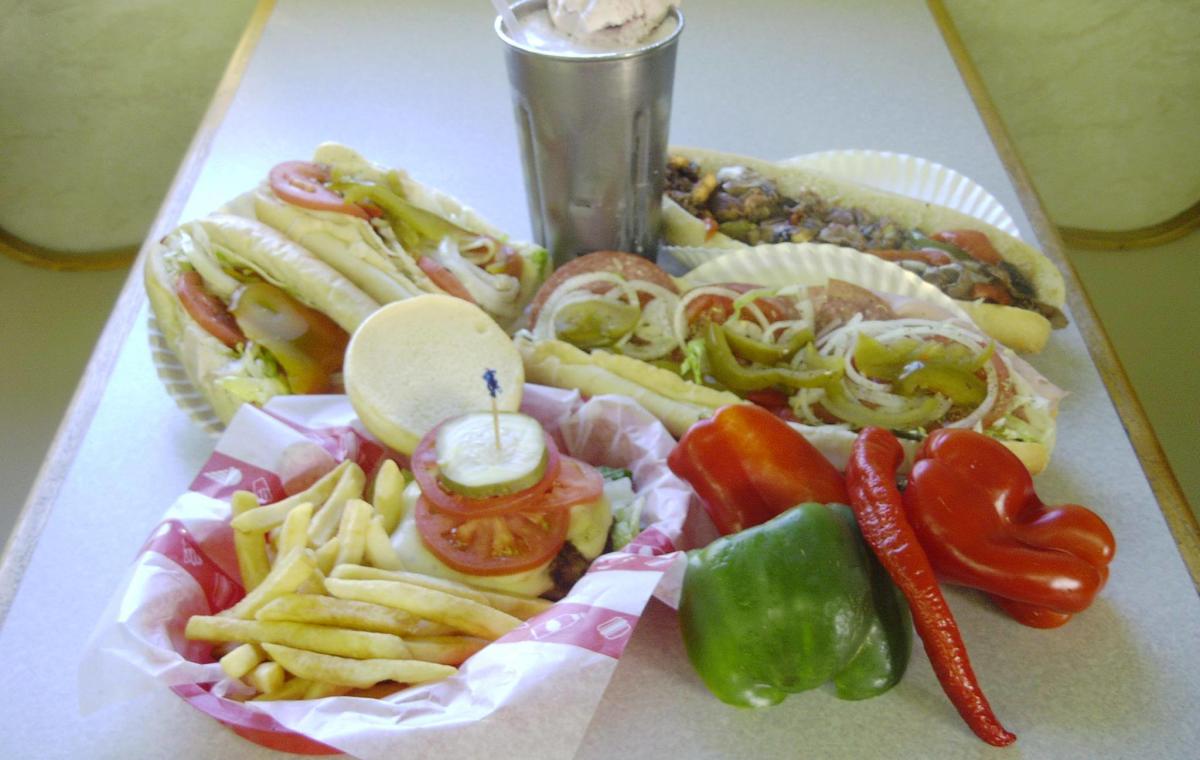 COSTA DELI & GINA'S AMAZING GOURMET CUPCAKES
901 E. Butler Pk
Costa Deli has been serving its famous cheesesteaks, hoagies and milkshakes since 1950. Almost seven decades later, it's still a hotspot for breakfast, lunch and dinner.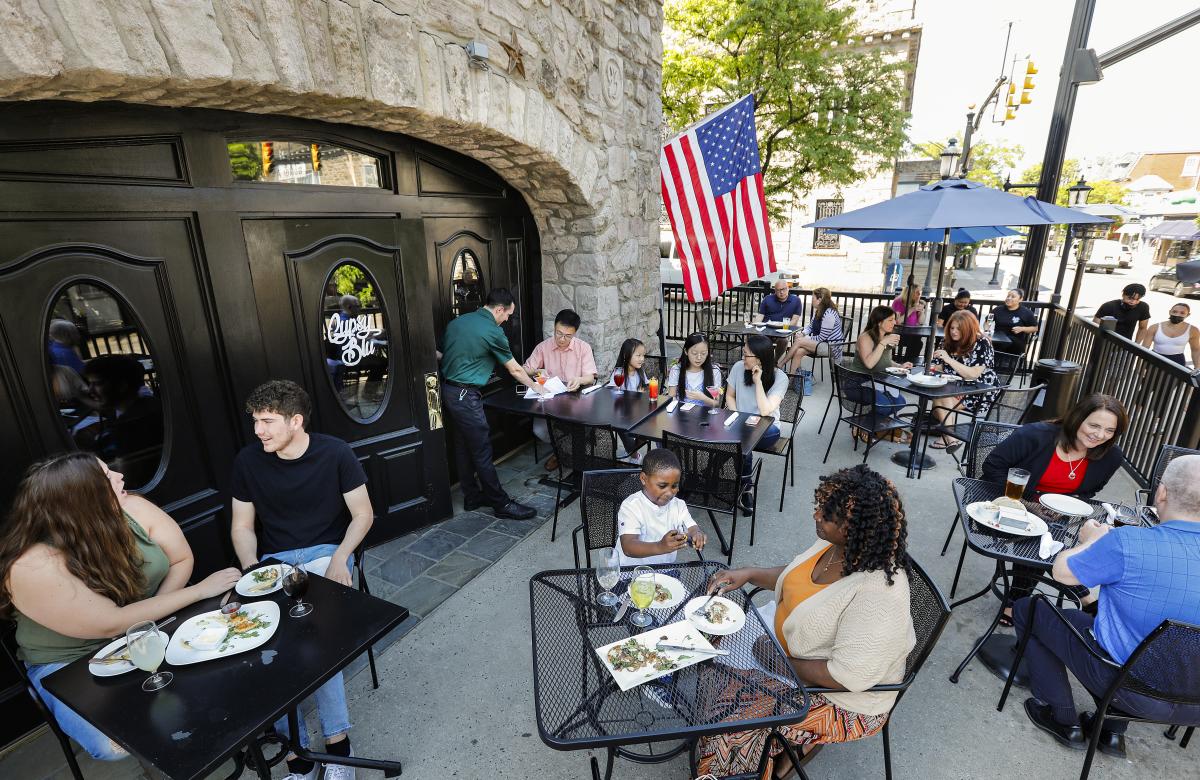 GYPSY BLU
34 E. Butler Ave
Gypsy Blu offers some of the most quaint and accommodating outdoor scenes. Featuring a dog friendly front patio, Gypsy Blu has definitely mastered the art of outdoor appeal.
EL LIMON
38 E. Butler Ave
Ranked No. 1 in Ambler by both Yelp and TripAdvisor, El Limon is one of the most popular Mexican restaurants in our region, with multiple locations including the bustling Butler Avenue in Ambler.
BRIDGETS STEAKHOUSE
8 W. Butler Ave
Fine dining at its best, Bridgets Steakhouse offers the choicest cuts. If you're enjoying a romantic dinner, try one of the Butcher Block meals, specially crafted for sharing.
FOREST & MAIN BREWING COMPANY
61 N. Main St
Forest & Main is one of the most popular microbreweries in Montgomery County, offering globally inspired beers. The food is just as good, with classic pub dishes, shareable appetizers and gourmet burgers and sandwiches to pair with your new favorite brew.
THE LUCKY WELL
111 E. Butler Ave
Chef Chad Rosenthal, best known for his run Next Food Network Star, brings his take on barbecue to downtown Ambler at the Lucky Well. Ribs, brisket, sausage, chicken and pork shoulder and wings are all smoked to perfection.