Historic Wedding Venues
For Your Big Day
The Valley Forge and Montgomery County area has a rich historical background, with buildings and locales that tell the story of our nation's past. If you're looking to add a little 18th century flair to your big day, consider saying your vows at one of our top historical wedding venues.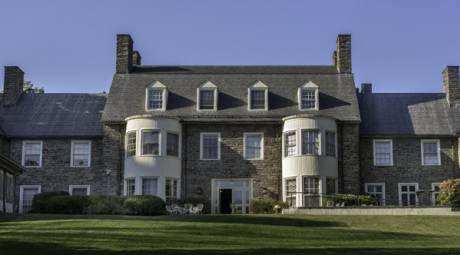 ABINGTON ART CENTER
Nature serves as the backdrop at Abington Art Center's 27-acre sculpture park, where artists are invited to respond to the landscape with temporary installations that change throughout the year. The center rotates its inside exhibits frequently, giving local and nationally known talent the chance to shine.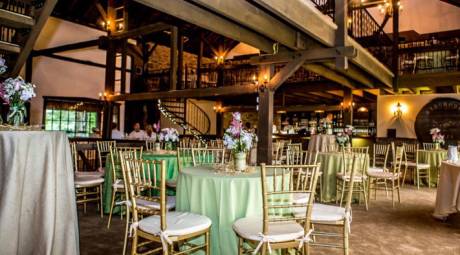 BARN ON BRIDGE
Collegeville
Wooden beams, original stone walls and wrought iron chandeliers give Barn on Bridge in Collegeville a classic country-chic ambiance. Once a 1700s dairy farm, the venue combines old-fashioned charm with updated modern amenities.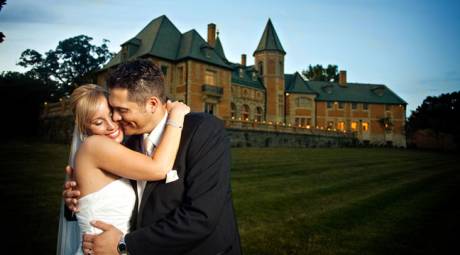 CAIRNWOOD ESTATE
Bryn Athyn
Cairnwood Estate in Bryn Athyn Historic District hosted its first marriage celebration in 1896 and has been keeping with tradition ever since. Exquisite architecture surrounded by rolling greenery give Cairnwood Estate a signature French chateau feel, perfect for a reception after a ceremony at Bryn Athyn Cathedral.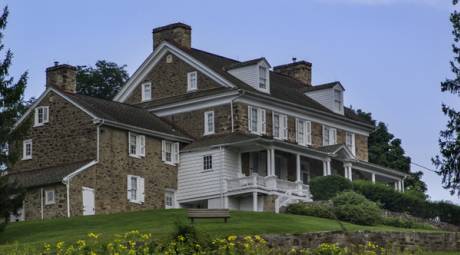 JOHN JAMES AUDUBON CENTER AT MILL GROVE
Audubon
The first American home of ornithologist, artist and naturalist John James Audubon, the John James Audubon Center at Mill Grove is a prominent rustic wedding venue. The land features an apple orchard, a 19th century field stone barn and an outdoor pavilion.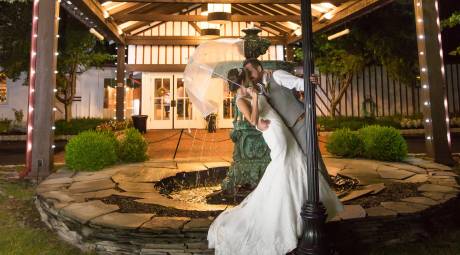 NORMANDY FARM HOTEL & CONFERENCE CENTER
Blue Bell
Normandy Farm began life as a working farm in the 19th century. Today, the land and buildings have been transformed into a modern hotel and event space while maintaining a rustic charm. For weddings, Normandy offers three venues in one, plus an in-house florist and photographer.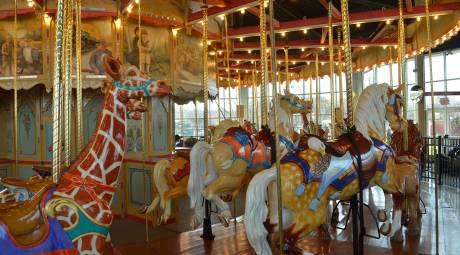 CAROUSEL AT POTTSTOWN
It took almost 20 years of volunteer efforts to renovate. Each custom carved figure took local artists over 250 hours to sand, paint, and finish. We also have an original 1860 horse drawn Trolley car originally from Wilmington, DE which has been restored, and now, is our snack bar.
Ample tables and seating accommodate your group, small or large! Additionally, benches surround the carousel providing a front row view of the fun. A number of child-friendly arcade games are also available as alternative entertainment for young and old alike. Our newly renovated lobby and gift shop features a vast array of souvenir items such as ornaments, t-shirts, glasses and Reppert's candy.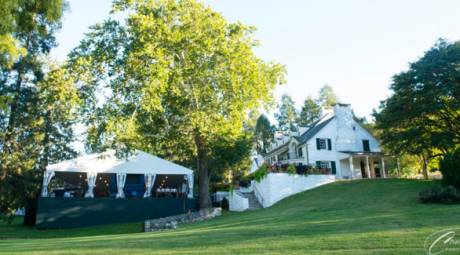 PHILANDER CHASE KNOX ESTATE
Valley Forge
The Philander Chase Knox Estate, located within Valley Forge National Historical Park, was built in the late 1700s to serve as the summer home of former U.S. Attorney General, U.S. Secretary of State and U.S. Senator Philander Chase Knox. The estate has since become a prime wedding venue, surrounded by 3,500 acres of rustic meadows and greenery. Read more about the transformation in our blog.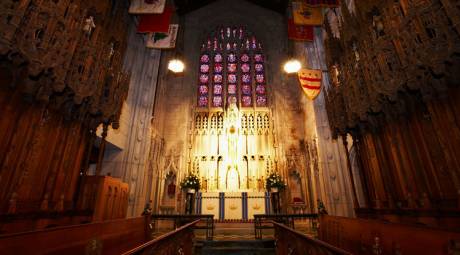 WASHINGTON MEMORIAL CHAPEL
Valley Forge
Colorful stained glass light and beautifully carved wooden pews give the Washington Memorial Chapel its signature feel. Built in the early 1900s and situated in Valley Forge National Historical Park, the chapel serves as a National Memorial to Washington and welcomes visitors from around the world.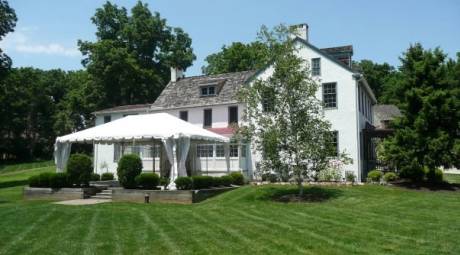 DuPORTAIL HOUSE
Chesterbrook
The DuPortail House in Chesterbrook, which served as a host to General Louis Lebegue Duportail during the Continental Army's encampment at Valley Forge, offers an enchanting stone farmhouse space. The country gazebo and scenic grounds add a charming, rustic ambiance to any event.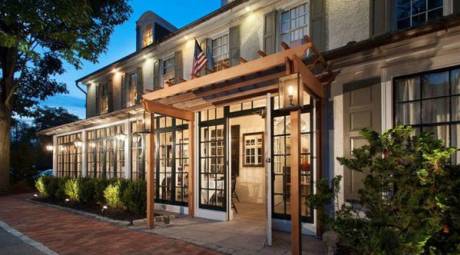 HISTORIC GENERAL WARREN
Malvern
Established in 1745, the Historic General Warren in Malvern boasts 18th century charm and modern American cuisine. Overnight suites are available, removing the added hassle of transportation after the reception.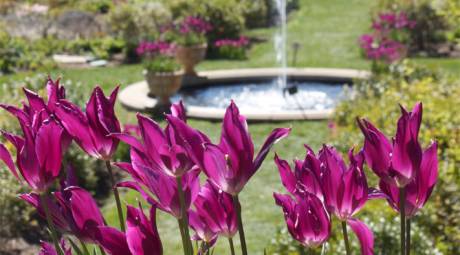 MORRIS ARBORETUM OF THE UNIVERSITY OF PENNSYLVANIA
Formerly known as "Compton," the summer home of John and Lydia Morris in 1887, Morris Arboretum of the University of Pennsylvania is an exceptional venue for a marriage ceremony. Say your vows among the towering trees, sip cocktails in the lush rose garden, and finish the evening in the carriage house and tented area.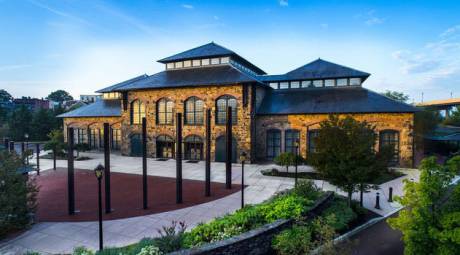 PHOENIXVILLE FOUNDRY
Phoenixville
Constructed in 1882 as the foundry of Phoenix Iron & Steel Company, Phoenixville Foundry has since been transformed into a spacious, chic wedding venue. The building's past lends to its modern industrial décor, with original pieces of factory materials preserved throughout the space.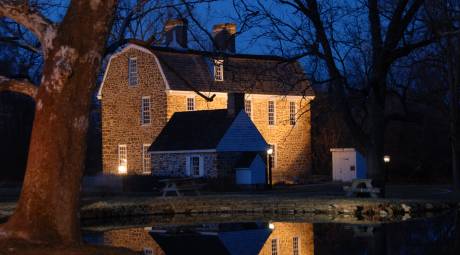 GRAEME PARK
Although no battles were fought at Graeme Park, the grounds played a key role in the revolution. The manor home was owned by Henry Hugh Fergussen, a British loyalist who used his wife, Elizabeth Graeme to pass messages to the Continental Army. The colonial manor house remains largely unchanged and is available for tours. The historic grounds of the park are free to visit anytime, with open areas, streams, ponds and picturesque trails for any season.