Group Tours
Valley Forge & Montgomery County
Group tours in Valley Forge and Montgomery County, PA, offer not just the chance to walk in the footsteps of some of the most important figures in American history, but a host of other group-friendly activities, from the best shopping on the east coast to a brand new indoor skydiving center.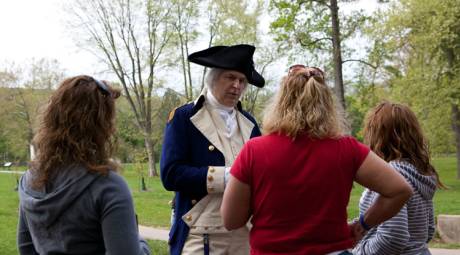 VALLEY FORGE PARK
Valley Forge National Historical Park is a true group destination. The park is popular with groups of all ages, from elementary school field trips and scout troop outings to motorcoach tours.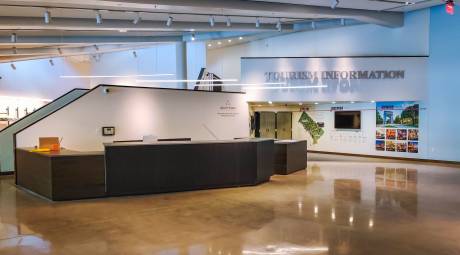 VISITORS CENTER
The Visitor Center at Valley Forge reopened on June 17, 2021 after undergoing extensive renovations. New exhibits are projected to be installed in fall 2021. The Visitor Center is closed on Thanksgiving, Christmas, and New year's Day. First opened in 1978, the Visitor Center at Valley Forge is a multi-use building designed by Walter Ogg of the Philadelphia firm of Eshbach, Glass, Kale, and Associates, and includes information services, The Encampment Store, and exhibits.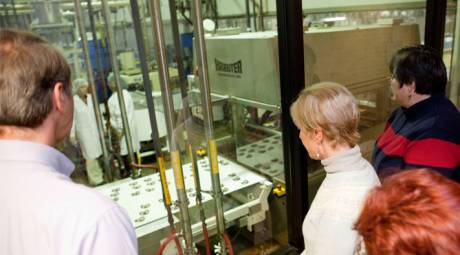 ITINERARIES
In Valley Forge and Montgomery County, Pennsylvania, groups have the freedom to tour together, exploring different adventures, tasting varied cuisines and tackling unknown challenges. Families, colleagues, friends and classmates can retreat from the everyday with one of our many tour possibilities.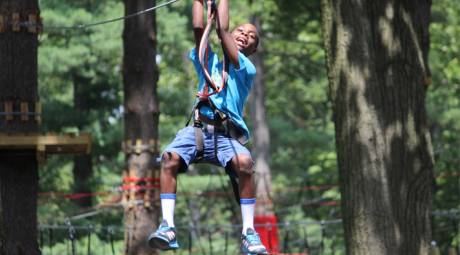 STUDENT ITINERARIES
Valley Forge and Montgomery County is one of the most student-friendly destinations in the northeast, with amazing history, thrilling adventure and discoveries waiting to be made. We've put together a few sample itineraries to give you a taste of what our region has to offer: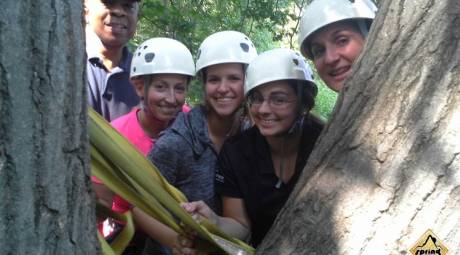 VALLEY FORGE PROFILE SHEET
Our annual Group Tourism profile sheet gives you an up-to-date look at Valley Forge and Montgomery County with featured attractions, itinerary suggestions and a glance at the year ahead.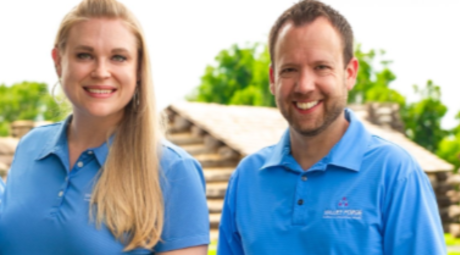 MEET THE TEAM
The Valley Forge Tourism & Convention Board's tourism sales team is here to ensure your group's next visit to Montgomery County, PA is a memorable one. Please feel free to reach out to us for all your group tour needs.
SERVICES
If you're planning or considering a group tour in Montgomery County, let us make your job easier. We pride ourselves on great service so let us help you plan itineraries, find the ideal hotel for your group, treat your group to free gifts and more.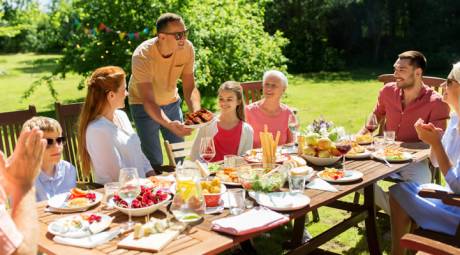 Reunions
RECONNECTING IN MONTCO
You attended class together. Or boot camp. Or you share common grandparents. Or great-grandparents. In any case, isn't it time you got together again? Plan your special time to revisit friends and family. Our venues provide the perfect setting to share those photos, re-tell stories, strengthen established bonds and create new ones.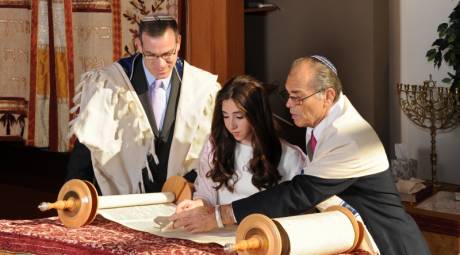 Bar/Bat Mitzvahs
MAZEL TOV IN MONTCO
The seudat mitzvah - celebratory meal associated with a bar/bat mitzvah - is a treasured tradition for boys and girls coming of age within the Jewish faith. The significance derives from the notion that the boy or girl is so elated at the ability to earn an eternal reward for him- or herself, that a party must be thrown.
Finding the right site is crucial to a successful seudat mitzvah, and our list of recommended venues in Valley Forge and Montgomery County, Pennsylvania, are ready to make the entry of your son or daughter into adulthood an occasion they will remember forever.