Valley Forge & Montco Hotels
If you're planning a trip to Valley Forge or Montco, you have countless lodging options to choose from. Whether you prefer luxury accommodations, a cozy bed-and-breakfast, or a pet-friendly hotel, you're sure to find the perfect place to stay here.
Enjoy Amenities at Hotels & Inns
After a full day visiting historic sites, shopping, and checking out local attractions, settle in for the night in one of the many top-rated hotels in the area. 
Find big-name hotel chains with prime locales and endless amenities. A stay at the Sheraton Valley Forge Hotel comes with plush rooms, an on-site restaurant, and a pool area. The hotel is just one of the many near the King of Prussia Mall. Valley Forge Casino Resort, also in KOP, is an attraction in itself with a 40,000-square-foot casino, pool area, and nightly entertainment.
You can also find a selection of privately-owned lodgings, such as the Joseph Ambler Inn, a historic boutique hotel in Montco featuring over 50 rooms and suites scattered across five buildings.
Before booking your stay, check out available hotel packages to score lodging deals and discounts. 
Stay at a Charming Bed & Breakfast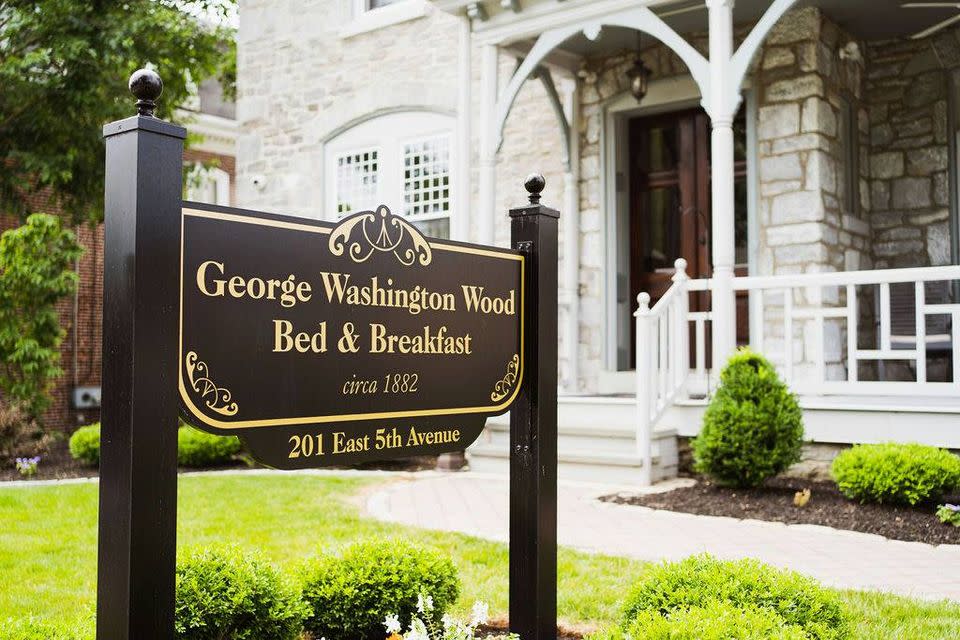 If you're dreaming of a quiet, relaxing getaway with personalized service, look no further than a bed-and-breakfast. Montco is brimming with American history — to preserve and celebrate that history, many of our B&Bs operate from houses that date back to the 18th century.
One of the best options is the more than a century-old George Washington Wood Bed & Breakfast in Conshohocken, which offers Victorian-style rooms featuring vintage furniture and artwork. For even more history, book a luxurious room at the upscale William Penn Inn dating back to 1714.
Bring Your Pet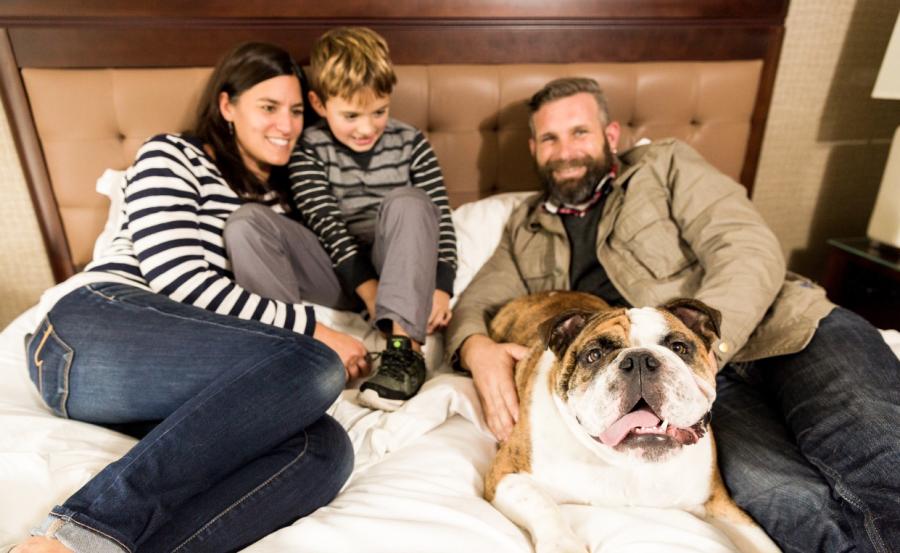 If you're traveling with a furry friend, there are plenty of pet-friendly hotels in Montco and Valley Forge where you can book a comfortable stay.  
Many of the locally-owned and big-name hotel chains, from Hilton to Hyatt, cater to guests with pets. During your stay, enjoy pet-friendly rooms, grassy areas and trails, and on-site dispensers with doggie bags. Whether you're planning to tour historic sites and local attractions, relax and unwind, or take advantage of the eclectic shopping options, you're sure to find the perfect accommodations and pet-friendly attractions. 
An unforgettable vacation starts and ends with your stay. With so many options for every traveler and budget, choose the lodging experience you want in Valley Forge and Montco, and start your vacation off right.