BOARD OF DIRECTORS 2021
Valley Forge Tourism & Convention Board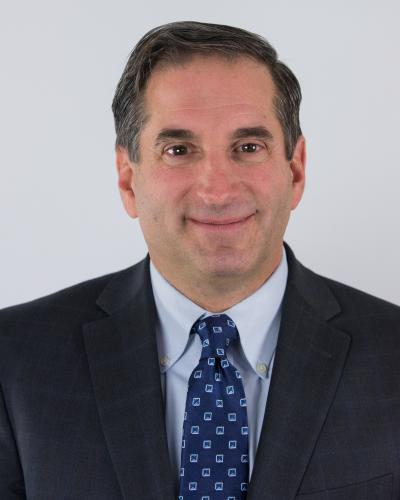 RICHARD J. ODORISIO
Chairman
Odorisio is currently chief operating officer of the Valley Forge Hotel Management Association. His experience includes extensive senior management responsibilities for properties that include those under the Marriott, Wyndham, Omni and Hilton brands. He also served as Director of Sales for the Philadelphia Convention and Visitors Bureau. Odoriso's other professional distinctions include: Chapter President Representative - Hospitality and Marketing Association International; President of Greater Philadelphia Hospitality Sales and Marketing Association; Associate Professor, Business Department/Tourism and Travel Curriculum Harcum Junior College. He is a West Chester University graduate.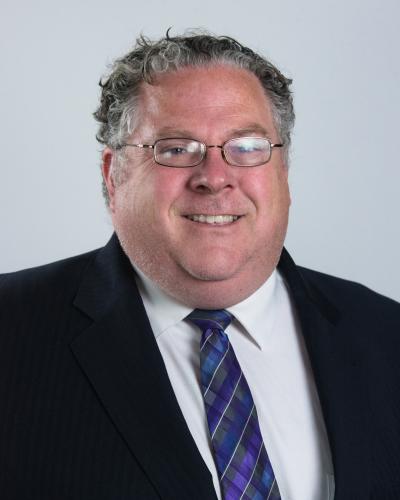 REP. TIM BRIGGS
Vice Chairman
Representative Briggs is currently serving his fourth term as State Representative for the 149th Pennsylvania Legislative District, comprising Upper Merion Township, Bridgeport and West Conshohocken Boroughs and parts of Lower Merion Township. Briggs has consistently advocated for public education, early childhood education and has introduced legislation focused on improving the lives of children. He is a proud member of the Green Dog Caucus, a strong coalition of environmentally-conscience legislators in the House, earning a 2010 accolade as the top environmental legislator in Pennsylvania by the Sierra Club's Pennsylvania Chapter. For several years, Briggs served as a volunteer firefighter and sat on the board of directors for Big Brothers Big Sisters in Montgomery County. He received his undergraduate degree in political science from West Chester University. At 30 he returned to school and, while still working full time, earned his law degree from Temple University's Beasley School of Law. Briggs lives in Upper Merion Township with his wife, Robyn, and their four children.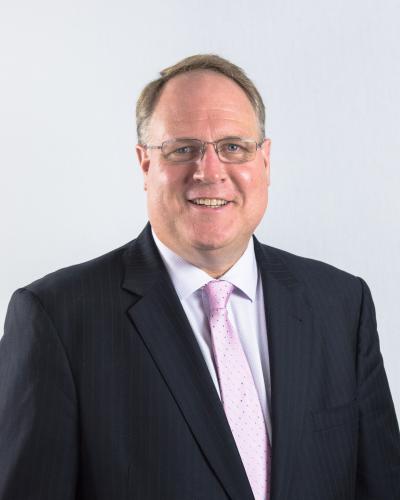 KRISTOFER J. FAIR, CCM
Treasurer

Kristopher Fair is General Manager of Bluestone Country Club. His past experience includes serving as General Manager at Blue Bell Country Club; General Manager and COO of Waynesborough Country Club, Paoli; General Manager of the ACE Club, Lafayette Hill; and General Manager at LuLu Country Club, North Hills. His educational background includes multiple sessions across the nation with the Club Managers Association, for which is president of the Philadelphia and Vicinity Chapter. He has been a featured speaker and guest lecturer for organizations that include the Widener University Club. Fair holds a Certified Club Manager (CCM) designation from the Club Managers Association of America, a trade organization that has been recognizing excellence in the golf industry since 1965. Fair lives in Blue Bell, Pa.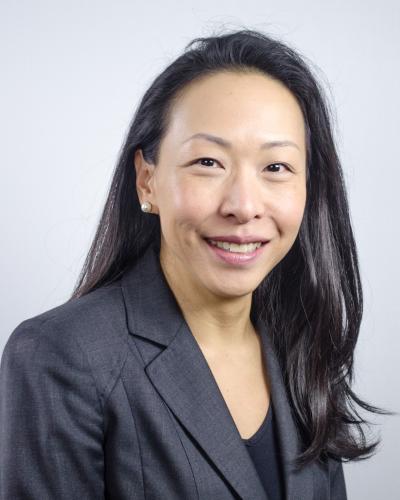 ELIZABETH MOY
Secretary
Beth Moy is Executive Director of the Southeastern Pennsylvania Consortium for Higher Education (SEPCHE), a collaborative of eight independent colleges and universities in the Philadelphia region. As such, she facilitates the collaborative work of consortium committees and the Presidents Council. In addition to overseeing the budget, Moy manages consortium development efforts and nurtures relationships with community, foundation and government partners. Past positions include work with Moore College of Art & Design and Constituent Services for Philadelphia City Councilwoman-At-Large Happy Fernandez. In addition to her position on the VFTCB board, Moy provides her guidance to the boards of the Higher Education Committee of Philadelphia Academies, Inc., the Association for Consortium Leadership and the Association for the Global Advancement of Universities and Colleges. Moy has an undergraduate degree in English from the University of Texas at Austin and a master's degree from the School of Social Administration at Temple University.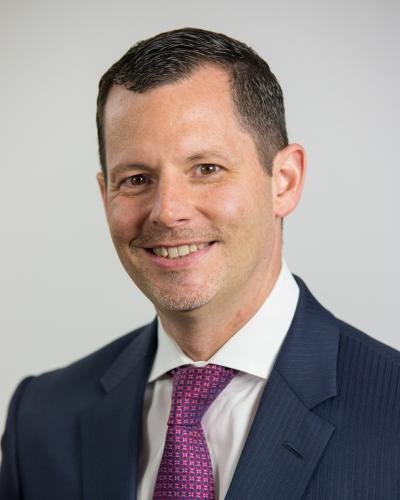 ERIC C. DAVIES
Eric Davies is the Chief Operating Officer for the Wurzak Hotel Group, a Philadelphia based Hospitality Company with properties in King of Prussia, Philadelphia and Fort Lauderdale, Florida. A 24-year veteran of the hospitality industry, Eric is responsible for the company's operational functions at both the corporate and property levels and the oversight of its 600 employees. Prior to joining the Wurzak Hotel Group in 2003, Eric served as a General Manager for the former Hilton Valley Forge in King of Prussia for Field Hotel Associates. Eric is Chairman of the Board of Directors for the King of Prussia Business Improvement District, and also an executive board member of the Home2 Suites by Hilton Owners Advisory Committee. Additionally, he is a member of the Philadelphia Convention and Visitors Bureau, Valley Forge Convention and Visitors Bureau and the Greater Philadelphia Hotel Association. Eric earned a Bachelor of Arts degree from LaSalle University and is a Certified Hotel Administrator from the American Hotel & Motel Association. Eric is a long-term resident in Montgomery County and is currently in Plymouth Meeting with his wife, Carol and daughter Bridgette who is currently enrolled at the University of Alabama.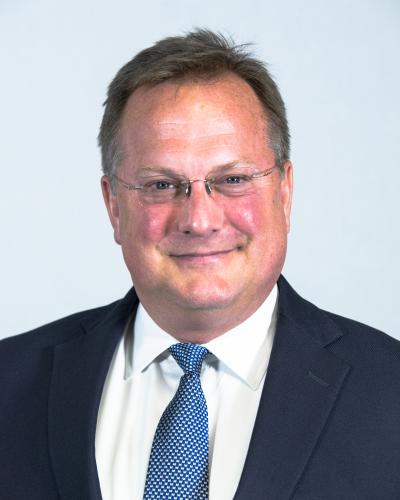 CHRISTOPHER MOLINEAUX
Christopher Molineaux is president and CEO of Pennsylvania Bio, Wayne, Pa., He oversees the strategic direction for the association, ensuring that Pennsylvania Bio continues to be the catalyst that makes Pennsylvania the top location for life sciences companies. His experience includes service as worldwide vice president of pharmaceutical communications and public affairs for Johnson & Johnson, as well as experience with the federal Departments of Health and Human Services (HHS) and Agriculture. He also served a member of the White House staff of President George H. W. Bush.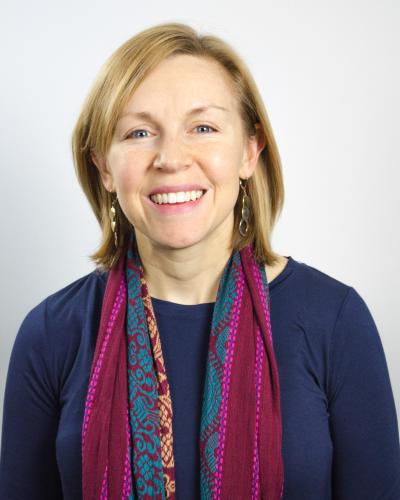 ERIN REILLY
Erin Reilly is the Founder and Artistic Director at Norristown's Theatre Horizon, leading the local arts institution since 2005. In addition to her work at the Theatre, Reilly is a founding board member and current Board President of Theatre Philadelphia. She has also served on the marketing committee of the Philadelphia Cultural Alliance, was a founding member of Creative Montco and the Norristown Arts Hill Council, sat on the board for the Theatre Alliance of Greater Philadelphia, and was the chairperson of the University of Pennsylvania's Student Performing Arts Advisory Board. Reilly holds a Bachelor of Arts in Anthropology with minors in Theatre Arts and French from the University of Pennsylvania.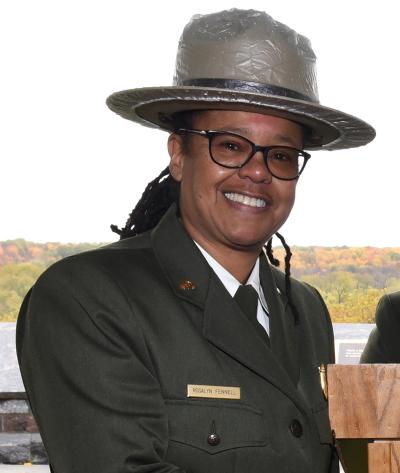 ROSE FENNELL
As Superintendent of Valley Forge National Historical Park, Hopewell Furnace National Historic Site and Washington-Rochambeau Revolutionary Route National Historic Trail, Rosalyn "Rose" Fennell brings extensive leadership experience and community engagement expertise from bookselling and the nonprofit sector to overseeing park and program operations. Formerly the deputy regional director for Interior Region 1, North Atlantic – Appalachian, Rose oversaw operations for parks and programs location in the northern section of the region including upstate New York, Connecticut, New Hampshire, Rhode Island, Massachusetts, Vermont, and Maine. Prior to her regional senior leadership position, she served as the deputy superintendent for Boston National Historical Park and Boston African American National Historical Site. She was the NPS Bevinetto Congressional Fellow for 2011-2012, and has served as a special assistant to former NPS Director Jon Jarvis and as legislative specialist in the Office of Legislative and Congressional Affairs. Prior to her selection as Congressional Fellow, she was the NPS cooperating association coordinator in Washington, D.C. for nine years and worked for nonprofit organizations whose work intersects with the National Park Service, including the Wilderness Society and the Parks & History Association. Her early career was in the field of bookselling where she was a bookstore clerk, book buyer, book reviewer, and eventually a bookstore owner with locations in Washington D.C. and Baltimore, from 1991 until 1998. Her free time is devoted to family, including her wife Terri, and their companion animals.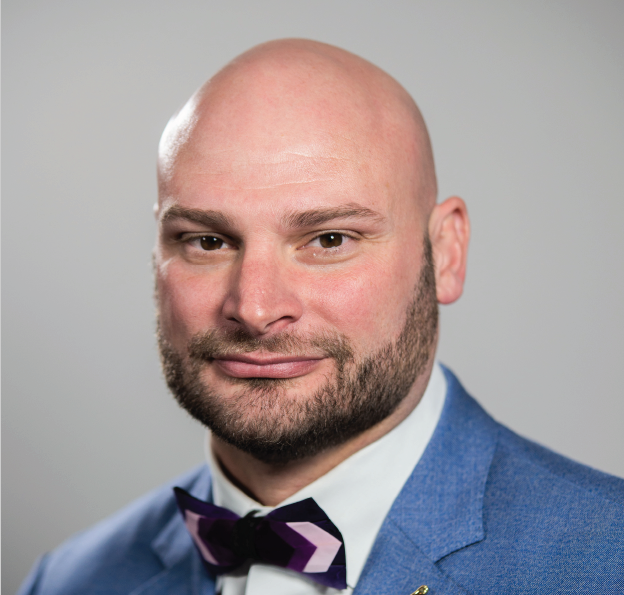 Al Zone
Al is skilled in multiple areas of business administration, ranging from human resources to merchandising and marketing, He has established himself as a proven leader with enthusiasm for working with and mentoring talented and passionate individuals that share a desire to create rewarding experiences. As Executive Director and CEO of Elmwood Park Zoo, he is able to employ these traits and experiences daily to the overall operation and success of the zoo. Prior to his career at the Elmwood Park Zoo, he founded a successful catering and entertainment company that continues to service the Greater Philadelphia Area. The success with his company led him to the zoo by way of operating the zoo's food services and into his current position today.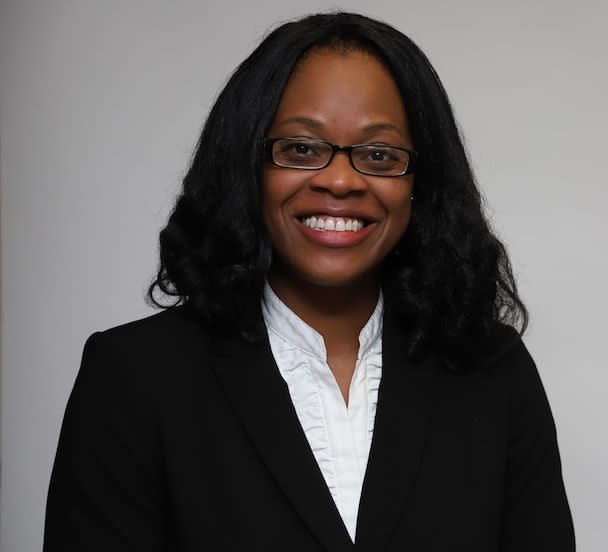 GLORIA A. OIKELOME, ED.D
Dr. Gloria Oikelome currently serves as Vice President of Academic Affairs at Montgomery County Community College where she oversees all academic programs, and academic support. Gloria is a committed educator with 18 years of experience in higher education, and in academic leadership roles at Reading Area Community College, Lincoln University and the University of York (Hull York Medical School) in the United Kingdom. She earned a Bachelor of Science in biology from Bethel University, a Master of Science in cell & molecular biology/science education from Long Island University, a post-graduate certificate in program & institutional assessment and a Doctor of Education in higher education administration, both from Immaculata University. In her spare time, Gloria serves as a STEM ambassador for various organizations working to engage and mentor young women and underrepresented minorities in the sciences. She enjoys traveling to visit family around the globe, experience different cultures, and as part of mission trips and projects focused on education, advocacy and empowerment for youth and women in developing nations.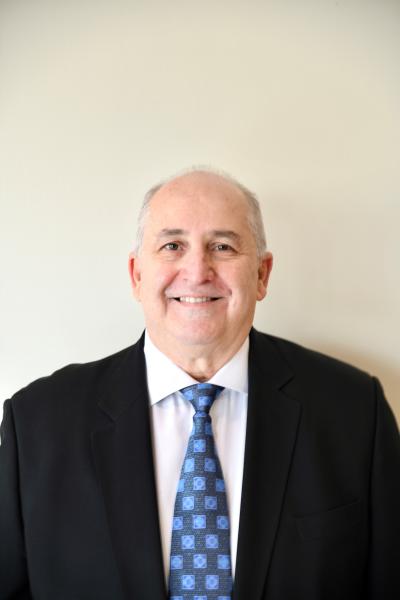 Jack Elia
Jack Elia is Vice President of Property Operations of Valley Forge Casino Resort, one of the largest hotel/conference centers and employers in Montgomery County for hospitality, entertainment, and event space. With 445 total guest rooms, hundreds of employees, and 100,000-square-feet of event space, the Casino Resort is an instrumental partner and attraction in Montco, and Jack represents Boyd Gaming Corporation, one of the top recognized gaming and entertainment companies in the world. A casino industry executive with more than 20 years managing multimillion-dollar operations, including Blue Chip Casino, he also has oversight of non-gaming operations in food and beverage, sales and catering, hotel and engineering, and was instrumental in safety procedures and protocols for COVID-19. Jack attended Merrimack College in North Andover, Massachusetts, has a Certificate in Executive Management from Notre Dame, and has served on the following boards and professional associations: Valparaiso Chamber of Commerce, Michigan City North End Advocacy Team, Michigan City Enrichment Corporation, and the United Way.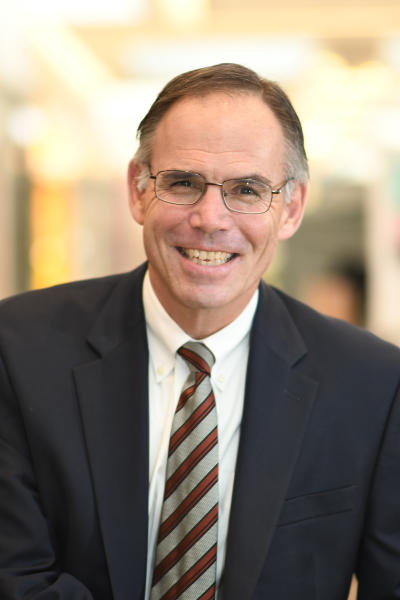 Bob Hart
General Manager of KOP Mall for the past 17 years, Robert is a seasoned shopping center professional with more than 30 years of experience in commercial real estate management and development. The second largest mall in the United States, KOP Mall has more than 450 stores and restaurants showcasing the world-class shopping, and luxury, in Montgomery County, PA. Prior to King of Prussia, Robert worked as District Property Manager for Kravco Company, and is a Certified Shopping Center Manager with the International Council of Shopping Centers. He also serves as a board member of the following organizations: King of Prussia Rotary, Valley Forge Transportation Management Association, and King of Prussia Business Improvement District.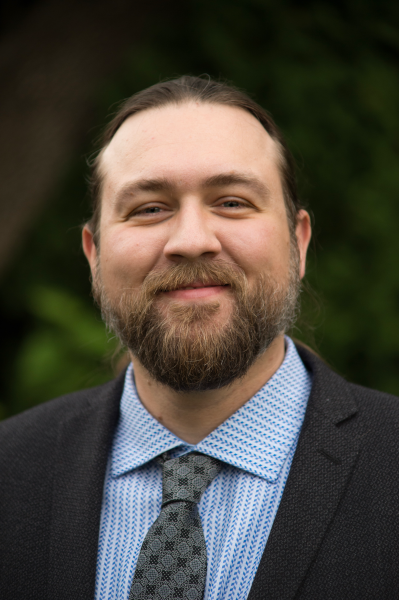 Tom Shires
Tom is the President of the Greater Philadelphia Expo Center in Oaks, PA and has worked in events for over 20 years. Since opening the expo center in 2009, Tom and his team have hosted thousands of successful events, leading them to open the Greater Philadelphia Fairgrounds in 2018. His partnership with other community leaders attracts a variety of nationally and internationally-recognized events to Montgomery County and the Philadelphia region.
Tom was born and raised in Montgomery County and currently lives near Valley Forge National Historical Park where he enjoys an active life with his family.