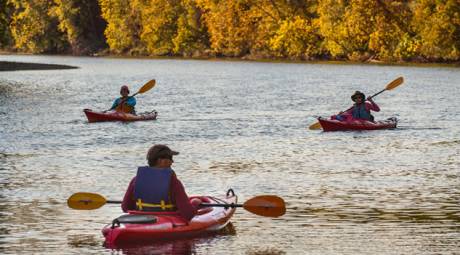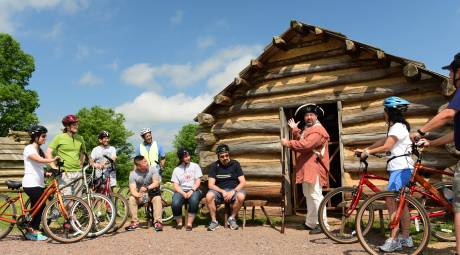 EXPLORE VALLEY FORGE AT YOUR PACE
Discover the history of Valley Forge National Historical Park as you walk, run or bike your way around nearly 20 miles of interconnected trails. The 6.6-mile Joseph Plumb Martin Trail passes many of the park's most iconic features, including the Muhlenberg Brigade huts and United States National Memorial Arch. The park's scenic picnic areas are the perfect setting for a relaxing lunch.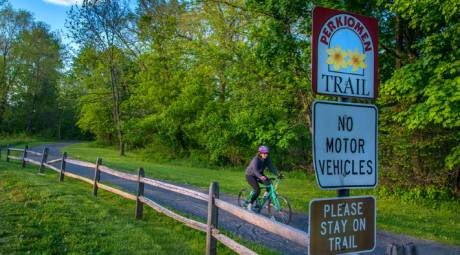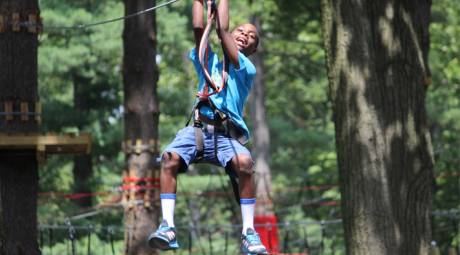 TAKE ON A ZIPLINING CHALLENGE
Feel the rush of adrenaline as you fly through the treetops on a ziplining adventure in Montgomery County. The ski slopes of Spring Mountain Adventures are transformed into an exhilarating canopy tour from May into November. You can get a bird's-eye view of the Elmwood Park Zoo with Treetop Adventures, a series of ziplines and rope challenges high above the animals.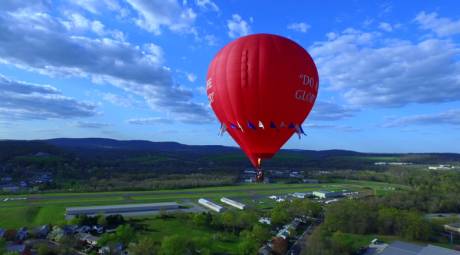 TAKE OFF IN A HOT AIR BALLOON
Experience Montgomery County from a whole new perspective—1500 feet in the air. The United States Hot Air Balloon Team offers a chance at a once-in-a-lifetime experience on a hot air balloon adventure high above the county.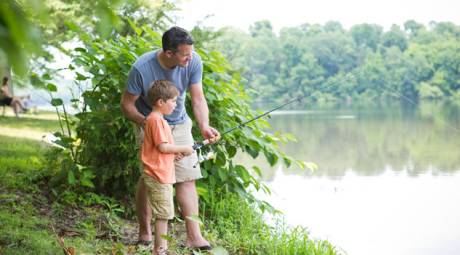 Find a New Fishing Spot
Wet a line and take aim for trout, catfish, walleye and more in the rivers, streams and lakes of Montgomery County. Take your rod and reel to Valley Forge National Historical Park for some of the best fishing in the area. Green Lane Reservoir is a great ice fishing spot when the lake freezes over.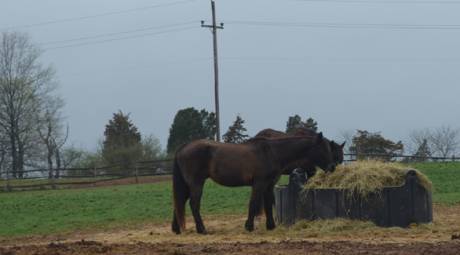 GO FOR A HORSEBACK RIDE
Experience Montgomery County the same way George Washington did more than 200 years ago as you ride high in the saddle. Valley Forge National Historical Park offers 17 miles of designated horse trails. Another 15 miles of horse trails await at Evanburg State Park. The nearby Red Buffalo Ranch offers seasonal guided rides through the state park.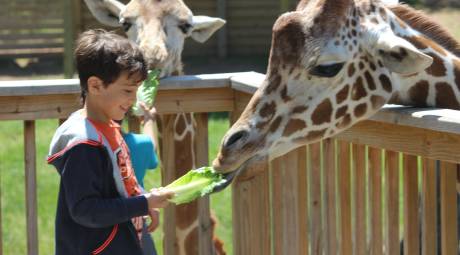 FEED THE GIRAFFES AT THE ZOO
Elmwood Park Zoo is home to a pair of giraffes. Visitors have an opportunity to hand-feed these amazing creatures, weather permitting, throughout the year.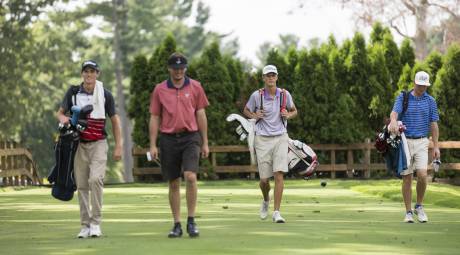 PLAY 18 HOLES
With more than 50 area courses, Montgomery County is a haven for golfers. Our courses have gained national recognition in the pages of Golf Digest, and have hosted some of golf's biggest events. And when Mother Nature throws us an unseasonably warm day, there's no better place to spend it than the course.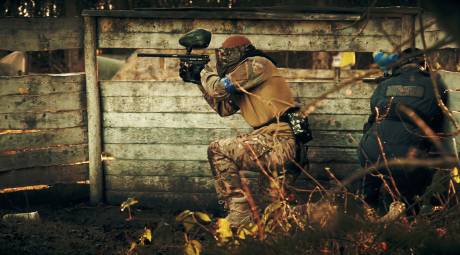 GO PAINTBALLING
What better to do on a nice day than go for a trip to Montco's premiere paintball park, Poco Loco. Poco Loco Paintball is 50 acres divided into 11 maps with a Castle, 3 Villages, tanks, Helicopter Gun Ship, Towers, WWII Prison Camp and much more.