King of Prussia Town Center
The King of Prussia Town Center is one of the premier dining destinations in Montgomery County. It has everything from fast food to fine dining, but it's anything but ordinary. Don't forget to check out these restaurants for Happy Hour!
Choolaah is a new Indian barbeque concept that's transforming the fast-casual dining scene. Your food is cooked in Tandoor ovens right in front you! Dig in to their rice bowls, salads and wraps. 

City Works is a restaurant and bar with 90 craft beers and 8 wines on tap, highlighting 30+ local breweries. Their menu features great burgers, sandwiches and more. Inside, watch the big game on 14 extra large TVs and outside, their patio is dog-friendly!

Davio's Northern Italian Steakhouse aims to bring simple, regional Italian foods to the table in a premier atmosphere. Their menu features homemade pastas and prime steaks. Check out their outdoor seating, special holiday menus and their special power lunch menu for your next business meeting.
What began as a taco truck in the Washington, DC area, has grown into a fast-casual favorite of Montgomery County. District Taco serves fresh, simple, and healthy Yucatan style food in a customize-able fashion.

Duck Donuts specializes in warm, delicious, and made-to-order donuts. Create your own donut combination by choosing from a variety of coatings, toppings and drizzles, including traditional favorites such as chocolate icing with sprinkles and more adventurous creations such as maple icing with bacon.
Fogo de Chão is not a place for a light meal; it's a carnivore's paradise with all-you-can-eat steaks, chops and more, delivered right to your table.

Founding Farmers is a true farm-to-table concept. Everything on the menu is made from scratch using high-quality ingredients from American family farms. Don't forget to check out First Bake Cafe & Creamery, located on the first floor of the restaurant, which serves fresh-baked breads, donuts, ice cream and more.
Burgers, fries, shakes, salads and sandwiches are the specialties at this fast-casual restaurant.
Honeygrow is the original "create-your-own" stir-fry, salad and honeybar. Everything is made from scratch and fully customizable.

Come get your favorite treats at Kilwins, including hand-crafted chocolates, fudge, caramel apples, ice cream and more.
Kooma Asian Fusion & Sushi Bar brings a modern, fine dining touch to the traditional dining experience. Their menu feature sushi, stone pot bibimbap, stir-fry, noodles and more. All ingredients are hand-picked for only the freshest and highest quality dishes.
Mission BBQ has made a name for itself with its barbecue classics like brisket, pork, chicken and ribs. The restaurant is also dedicated to giving back to the military and local first responders through charitable organizations.

Paladar serves up Latin American inspired favorites, slow-roasted meats and more than 75 varieties of rum. And no meal is complete without the create-your-own guacamole with 17 available add-ins, including bacon, smoked salmon and shrimp.
Famed Philadelphia Chef Marc Vetri brings his famous pizza to the Town Center. The menu features authentic Neopolitan pizza cooked in a 650 degree oven, in an open kitchen, and topped with seasonal ingredients.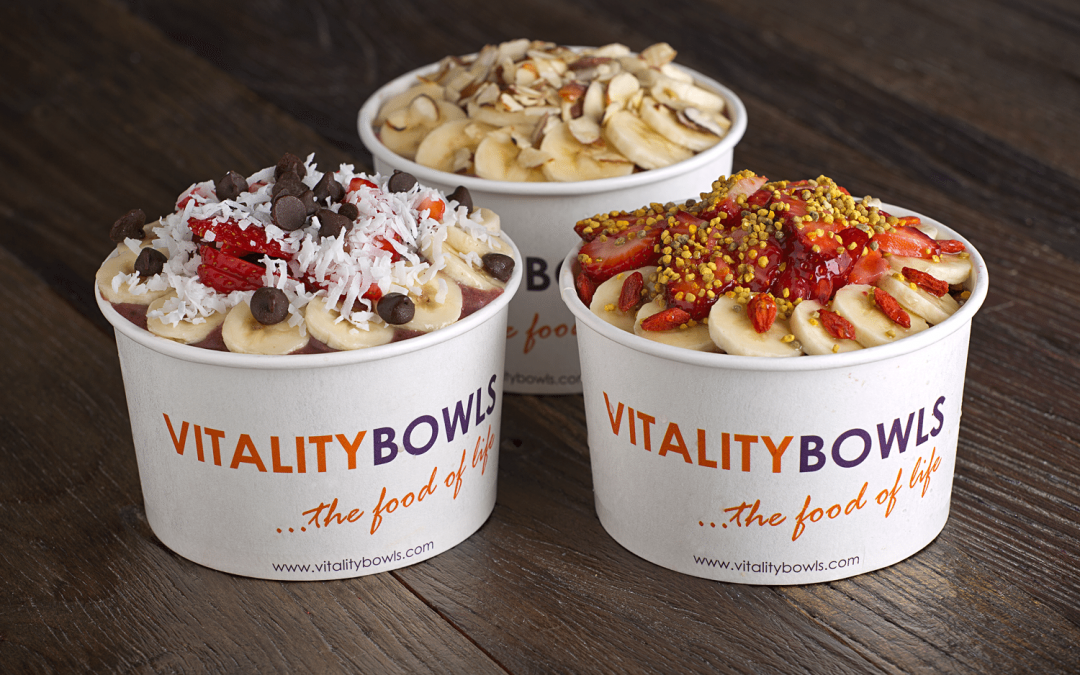 This superfood café is bringing delicious açaí bowls to the Town Center, right next to LA Fitness. Additional antioxidant-rich menu items include smoothies, fresh juices, soups, salads and panini.