What better way to celebrate Earth Day than getting outside? This weekend in Montgomery County has numerous reasons to enjoy the great outdoors (and some amazing inside stuff, too).
I and You – People's Light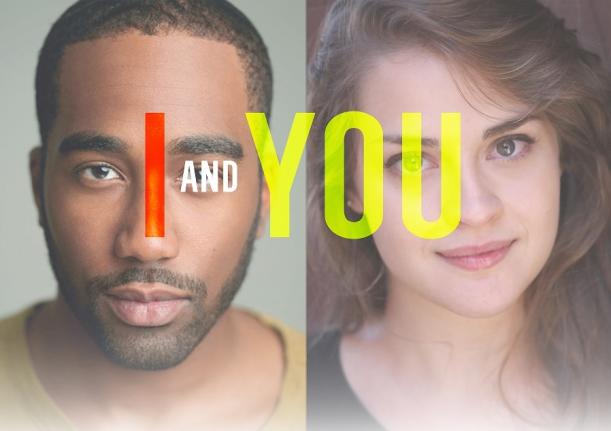 April 20-23
The Washington Post has characterized this play – one of the most produced new dramas in America in 2016 – as being "sharp and funny." The production at People's Light represents the Philadelphia-area premier of an unconventional romance among high-school students. She's a cynic; he's an easygoing athlete. And their assignment to collaborate on a school report has interesting repercussions.
Annual Student Exhibition – Berman Museum of Art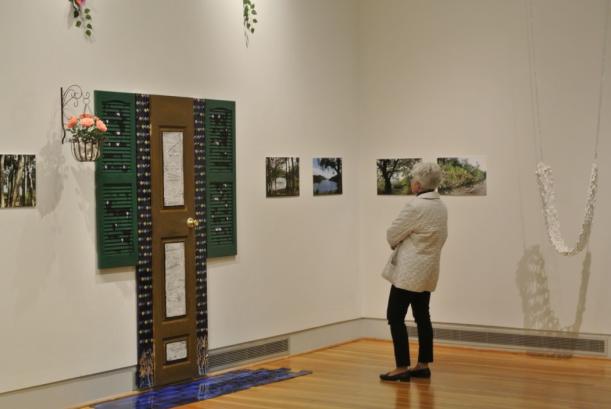 April 20-23
Celebrating over a quarter-century of student art achievement at Ursinus College, this annual showcase introduces attendees to new work by talented art students. Media on display at the Berman represent expertise in the disciplines of painting, drawing, printmaking, sculpture, installation, mixed media and photography.
And Then There Were None – DCP Theatre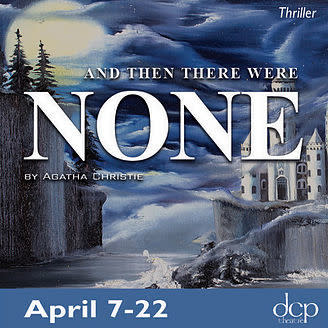 April 20-22
Author Agatha Christie's novel And Then There Were None has been adapted to the stage, to film (eight times) and television, primarily on the strength of the plot: ten individuals trapped on an island are killed off one by one. What happens when only one remains? You'll need to get to DCP Theatre during this run to find out.
Sisters of Swing: The Story of the Andrews Sisters – Montgomery Theater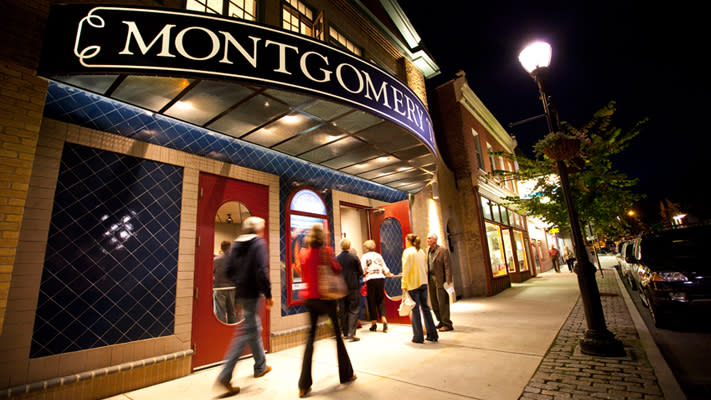 April 20-23
Patty, Maxine and Laverne Andrews were a singing sensation in the 1940s, selling more than 90 million records (nine of them gold). Their crossover appeal led to appearances on film, radio, stage shows and television. And their influence continues to be heard today, reinterpreted as R&B, jump blues and current techno-mixes. This music-packed retrospect at the Montgomery Theater tells the interwoven story of their career and their lives. The 3 p.m. April 22 show is positioned as "sensory friendly," that is, open to children and other audience members who may benefit from a more relaxed presentation of the musical.
History of King of Prussia Mall – Historical Society of Montgomery County
April 20
Author Michael Stefan Shaw is working on a new book, scheduled for publication in summer 2018, on the history of King of Prussia Mall, one of the most iconic shopping meccas in the U.S. This presentation, at the Historical Society of Montgomery County, was postponed from its original date and is now being held April 20. Michael previewed some of his content – and the memories he's collected – in a recent edition of our blog.
Equus – Forge Theatre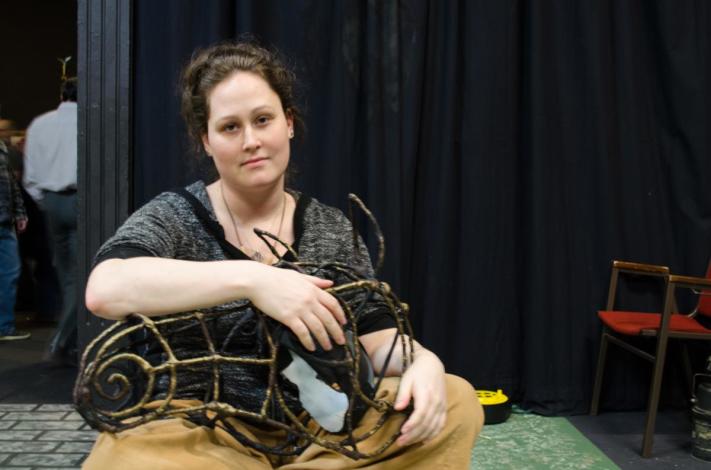 April 21-23
The black-box setting at the Forge Theatre (241 First Avenue, Phoenixville) heightens the dramatic impact of all its productions, making this run of Sir Peter Shaffer's Equus particularly noteworthy. For a behind-the-curtain profile on the fearless cast and crew, check out our blog posting from this week; we also reviewed the impressive production here. The play's adult themes require that children under 18 be accompanied by an adult. Performances continue April 28-30.
The Effect of Gamma Rays on Man-in-the-Moon Marigolds – Steel River Playhouse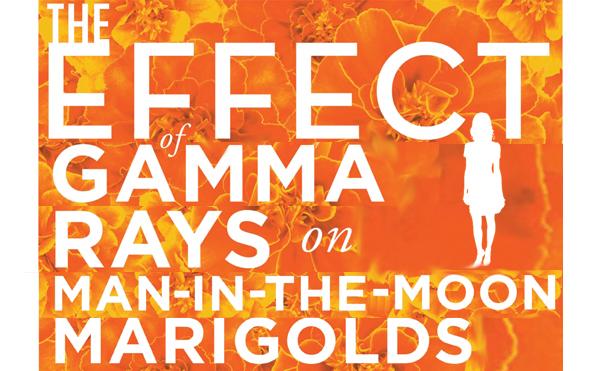 April 21-23
The plot of this Pulitzer Prize-winning play is indeed about irradiating marigold seeds as part of a science fair experiment. But the story blossoms far beyond that seminal event to address the journey of a child escaping a seemingly dismal environment. The run at Steel River Playhouse continues into next weekend, closing April 30.
Dog Town Rescue – Scent & Sip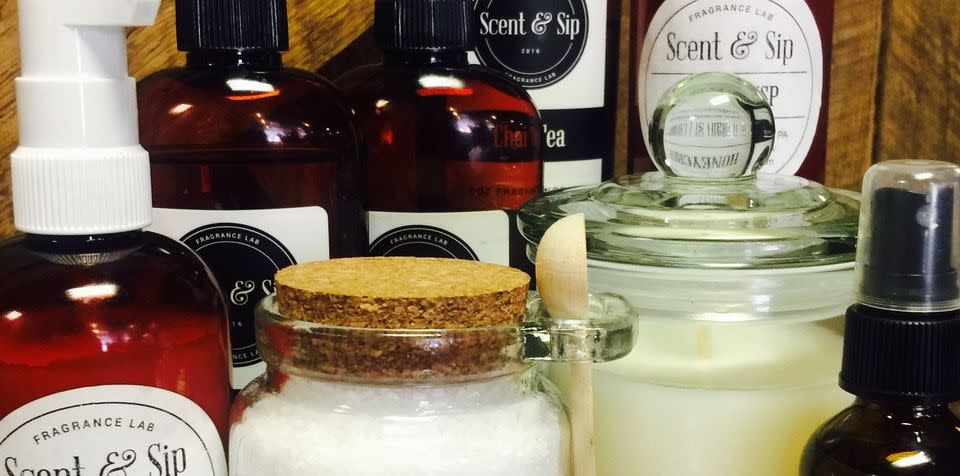 April 21
Scent & Sip offers a group setting where creativity is definitely in the air. It's a chance to create a personalized fragrance profile and then imbue that bouquet into body products and candles – all while enjoying a glass of wine or other beverage brought from home. For this April 21 event, proceeds benefit Dog Town Rescue's two locations (Colmar and New Britain), a nonprofit dedicated to re-homing dogs (and cats!) in need of some compassionate care.
Mudball Express – Colebrookdale Railroad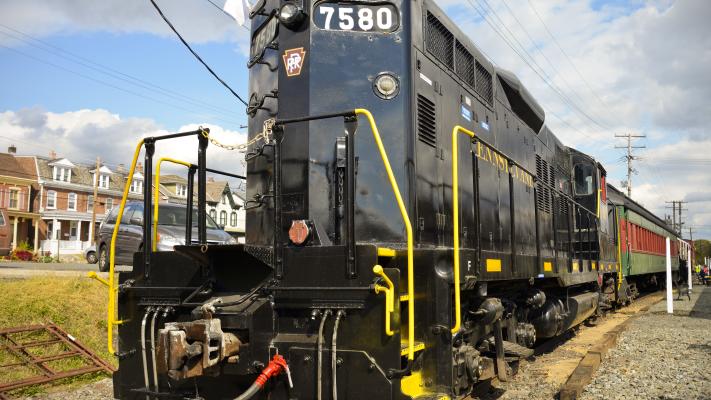 April 22-23
Ask a kid to re-seed a flowerbed, and the response is likely to be whining. Ask a kid to re-seed a hillside by tossing mudballs from a moving train and things start looking a whole lot more fun. The Colebrookdale Railroad, on its journeys between Boyertown and Pottstown, invites riders to have a "spring fling," riding in the open car and tossing clumps of earth embedded with flower seeds.
Brick Fest Live – Greater Philadelphia Expo Center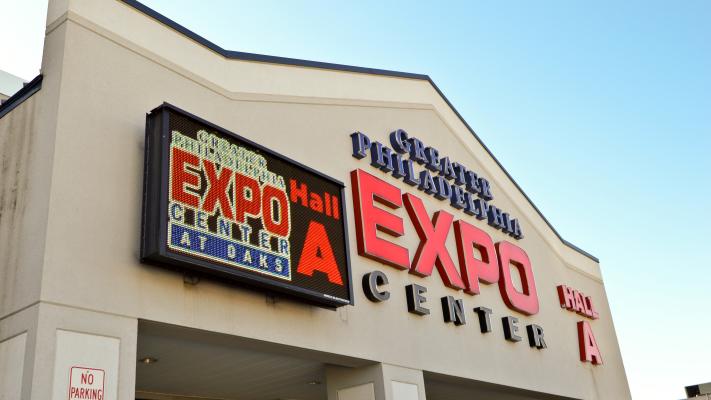 April 22-23
If you and the kids have hit the wall during the workweek and are looking to juice up your creativity, block out some time this weekend for Brick Fest Live at the Greater Philadelphia Expo Center. There are 16 zones of activities, from a massive brick pit to a giant floor puzzle. Retail and demo opportunities are interlocked into the two-day event.
Schuylkill Canal Association Spring Clean-up – Lock 60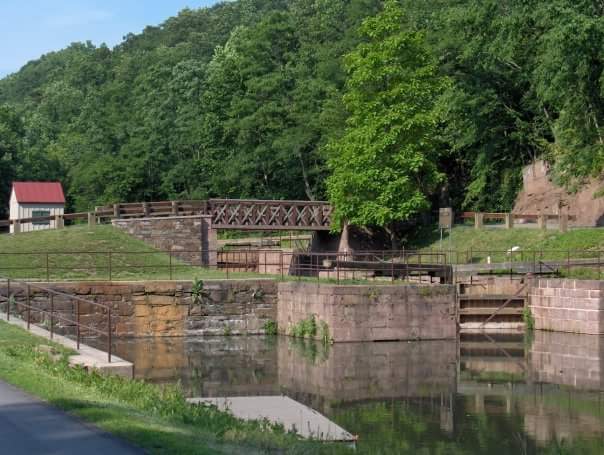 April 22
In honor of Earth Day, Lock 60 at Schuylkill Canal Park is holding a spring cleaning session. Volunteers from the community are invited to remove trash and debris that have accumulated over the winter. The goal is for the site to be spiffed up for its active spring and summer events. Gloves and trash bags are being supplied.
A Howling Good Birthday Bash – Upper Schuylkill Valley Park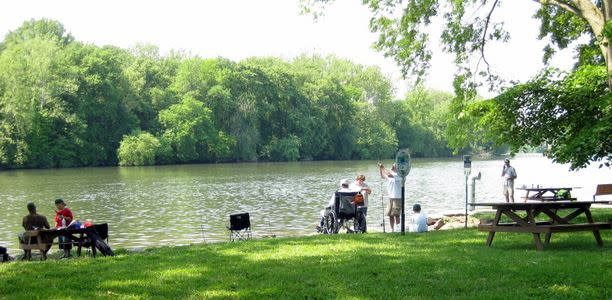 April 22
Come help us wish Hunter and Scout, the grey wolf brothers at Upper Schuylkill Valley Park, a very happy fifth birthday. Visitors will learn all about wolves in the wild as they celebrate the resident birthday boys. Hands-on activities are also on the schedule, ensuring a howling good time.
Lansdale International Spring Festival – North Penn High School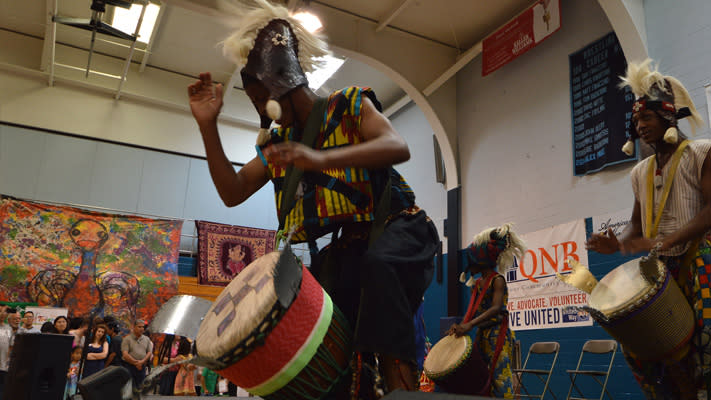 April 22
For more than a quarter century, Montgomery County has held this eclectic, inclusive, family-friendly gathering. In celebrating the cultures of the world, the Lansdale International Spring Festival presents a day-long run of live entertainment, multi-cultural exhibits and vendors, a family health fair, hands-on activities, music and dance performances and a smorgasbord of global cuisines. Admission and parking are free.
Sheep Shearing Day – Peter Wentz Farmstead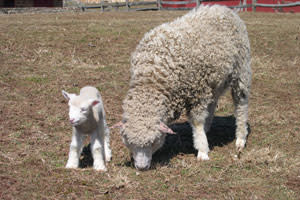 April 22
Apparently, the secret to shearing a sheep is to get her sitting on her haunches. Of course, doing that to a 120-pound animal can be a challenge. But the expert clippers at Peter Wentz Farmstead have the technique down pat. They'll demonstrate the skill as part of this annual spring tradition, a day of colonial-style family fun.
Open House – Culinary Arts Institute

April 22
The students and faculty at the MCCC Culinary Arts Institute in Lansdale do amazing work, enthusiastically supporting local events and community needs. The training program is rigorous, but considering its goal of prepping grads leadership in local kitchens, the comprehensiveness is warranted. Prospective students can preview the program at this free open house, which includes a detailed tour of the school.
Barenaked Ladies – Valley Forge Casino Resort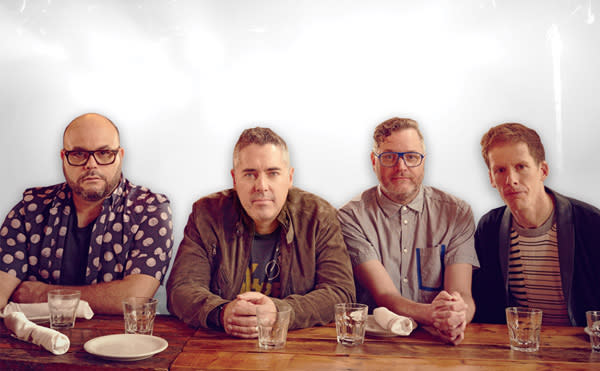 April 22
Valley Forge Music Fair at Valley Forge Casino Resort presents rock icons, Barenaked Ladies. Over its 30-year history, the group has produced 14 studio albums that collectively sold more than 14 million copies. Their résumé is full of kudos, including multiple Grammy nominations and the theme song to one of TV's most popular shows, The Big Bang Theory. Fans had better jump on these tickets quickly; the appearance in King of Prussia is one night only.
Bark for Life – Pottstown Memorial Park
April 22
This dog-and-handler event is a fundraiser for the American Cancer Society, but it's also an opportunity to stroll around the greenery of Pottstown Memorial Park with your best canine friend at the other end of the leash. The one-mile walk (at 10 a.m.) is followed by the crowning of Mercury Top Dog, a photo contest featuring 30 of the most adorable fuzzy faces in all Montgomery County.
Storytime Book Trail – Morris Arboretum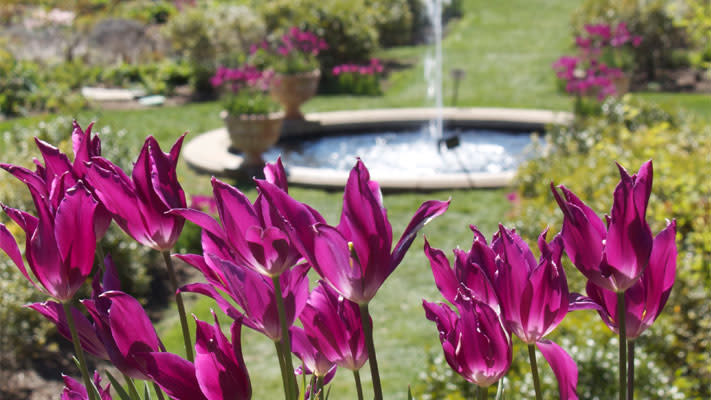 April 22
Reading and walking at the same time is inadvisable for pedestrians focusing on their phones while trying to navigate an average sidewalk. But on the pathways of Morris Arboretum, it is perfectly safe. The Storytime Book Trail event is a collaboration among the arboretum, the Wissahickon Valley Public Library and the Free Library of Springfield Township. At the conclusion, the organizers hope the experience inspires participants to write their own stories and read them as a family.
Earth Day Work Day – Green Lane Park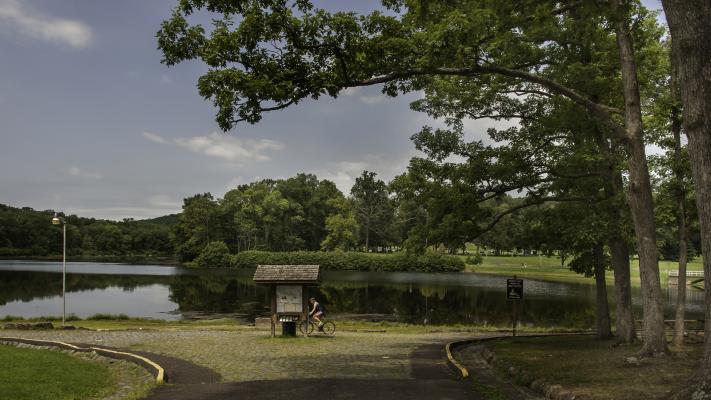 April 22
One of the jewels in Montgomery County's outdoor crown is the Perkiomen Trail, especially as it winds its way through picturesque Green Lane Park. Volunteers (ages nine and up) are being sought to help keep this pathway pristine. The general cleanup of the Perk Trail in Green Lane will include removal of harmful plant life, under the guidance of a ranger. Crews are encouraged to bring gloves and tools.
Party for the Planet – Elmwood Park Zoo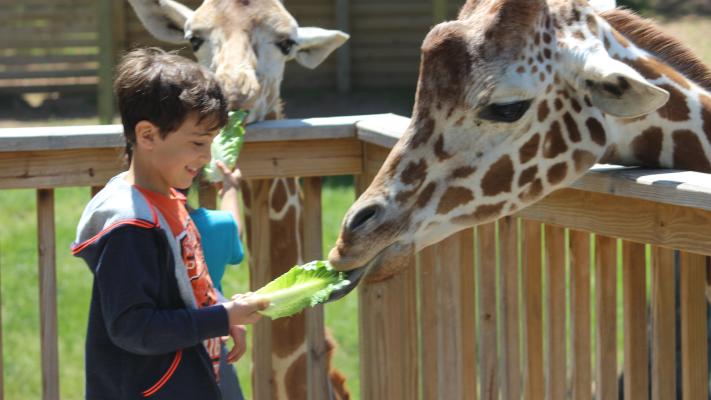 April 22
PECO sponsors this day of nurturing nature at Elmwood Park Zoo. The 10 a.m. to 4 p.m. festivities include live entertainment, an Earth Expo, animal encounters and a green-themed play (which requires reservations). Clowns Lolly and YoYo will bring on the zany at 1 p.m.
Valley Forge Revolutionary 5-Mile Run® – Valley Forge National Historical Park
April 23
Here's a run that's gaining legs. Last year's 12th anniversary running raised an all-time-high amount of support for furthering the visitor experience of our local gem, Valley Forge National Historical Park ($50,000 donated). This year, registrations and sponsorships are well out-pacing last year's performance, so if you want to get in on the five-mile run, the three-mile walk or the Young Patriots Fun Run, you best not hesitate. Walk-up registrations can be made at the VFTCB office, 1000 First Avenue, Suite 101, King of Prussia, Pa., on Friday (from 3-6 p.m.) and Saturday (9 a.m. to 3 p.m.) Race-day registrations are not permitted. The event is rain or shine.
Sacred Arts Festival – Glencairn Museum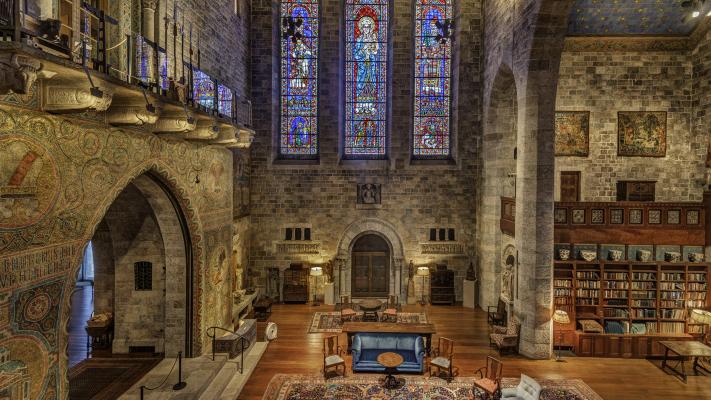 April 23
The Sacred Arts Festival at Glencairn Museum (part of the Bryn Athyn Historic District) brings together artists from a variety of faiths to create and display their works. Demonstrations include ink drawings and paintings, music, and the creation of a traditional Tibetan sand mandala. Audio tours of the museum galleries will also be available throughout the day.
Micky Dolenz – Sellersville Theater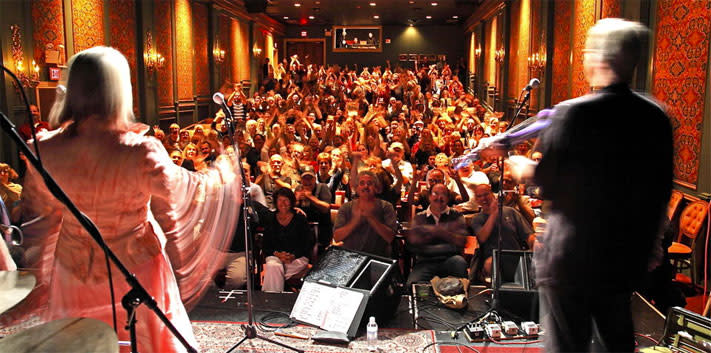 April 23
As concert experiences go, this is one that doesn't "Monkee" around. Singer Micky Dolenz shares stories and songs from his 50-year career in a setlist that includes "I'm a Believer," "Last Train to Clarksville," "Daydream Believer" and other fondly remembered hits. The concert, at Sellersville Theater, is only a short hop from Montgomery County and well worth the jump.
Animal Habitat Restoration – Norristown Farm Park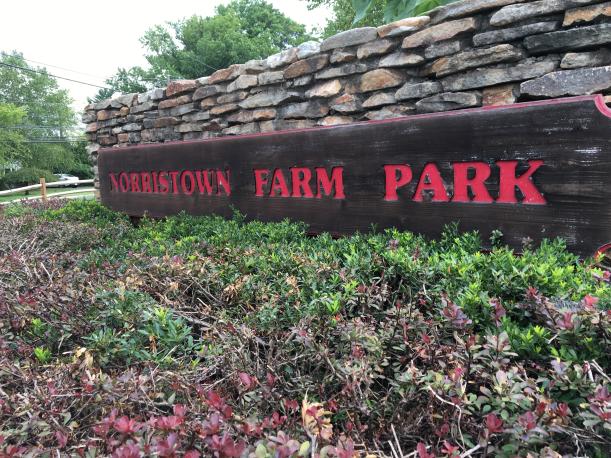 April 23
This Earth Day-themed event unites families (kids nine and older, please) and a park ranger in an environmental project to benefit Norristown Farm Park. Volunteers will improve local animal habitats by removing non-native invasive plants, with an expert telling you exactly what to pull and exactly what to leave be. Feel free to bring work gloves and tools like loppers, shears and trowels.
Mothers are accustomed to putting their kids down for a nap, and Mother Nature is no less caring. If all the activities associated with Earth Day weekend have tuckered you out, slip into the comfort of a nearby hotel room and have a rest. You'll return to your workweek refreshed and ready to go.