Now that spring is in full swing, the weekend events calendar in Montgomery County is as full as a field bursting with blossoms. Pick your favorites and have a Make-it-Montco time.
Spring Grecian Festival – Saint Sophia Greek Orthodox Church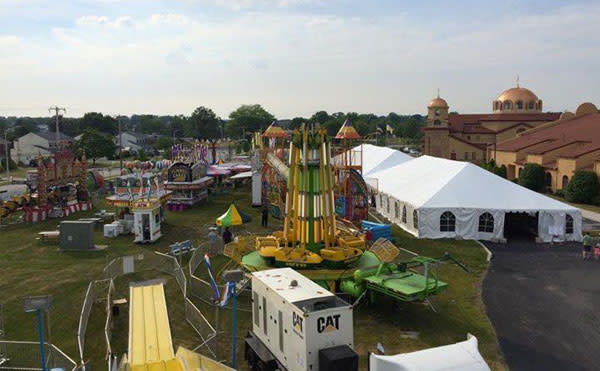 June 1-4
This family-friendly community event has grown so popular over the years that it now draws 8,000-10,000 people over its five-day run. The campus of St. Sophia Greek Orthodox Church is overtaken by rides, games, a business expo and platefuls of authentic Greek food. Visitors can also tour the interior of one of Montgomery County's most distinctly architected buildings.
The Male Intellect: An Oxymoron? – Montgomery Theater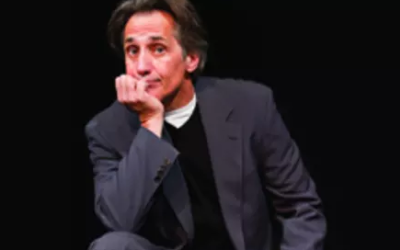 June 1-4
On a quest to answer the age-old question, "What do women want?" Robert Dubac creates five hysterical boneheads who each offer sidesplitting advice on how to straddle the gender gap. The Male Intellect at Montgomery Theater nudges the battle of the sexes toward a humorous detente with everyone lovingly elbowing each other in the end with laughter and recognition.
Brighton Beach Memoirs – Act II Playhouse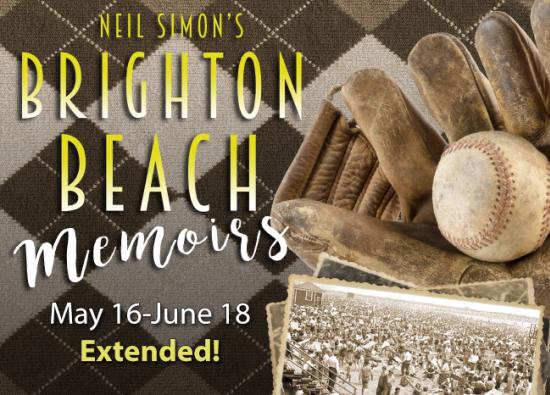 June 1-4
Neil Simon's valentine to his family is his "funniest, richest" play, according to the New York Daily News. The story centers on 14-year-old Eugene Morris Jerome as he tries to deal with his neurotic family, his uncomfortable crushes, and his love for baseball. In the capable hands of the Act II Playhouse cast and crew, this production is sure to be a home run.
The Great American Variety Show – Valley Forge Casino Resort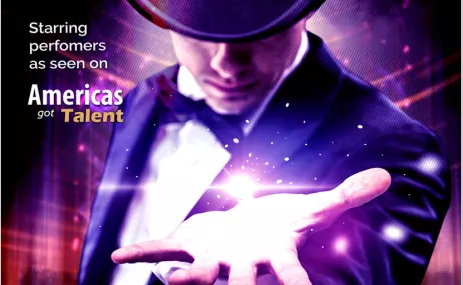 June 1
The Great American Variety Show is coming to the Valley Forge Casino Resort. These unique acts offer something for everyone, from comedy and magic to acrobats and danger. The cast comprises former finalists from NBC's America's Got Talent, making for an evening of one-of-a-kind entertainment.
Lawyerpalooza – Ardmore Music Hall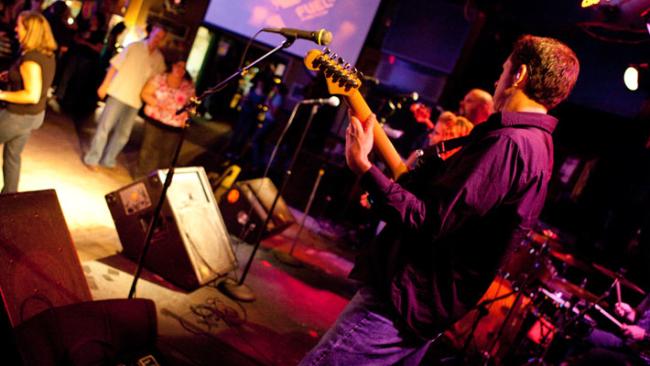 June 1
They are attorneys, yes, but they are also talented musicians eager to give back to their communities. Lawyerpalooza, a concert whose performers have all passed the bar, funds legal defense measures for victims who may not be able to afford counsel otherwise. This event at Ardmore Music Hall is no high-priced, pinky-up affair; it's a high-energy concert experience that no serious music fan could object to.
Kathy Graham – Dino's Backstage
June 2-3
When soprano Kathy Graham glides through her Broadway catalog of songs, she does so from the standpoint of both talent and experience. She has parlayed a four-octave voice into a 30-year career in music, including starring roles in stage hits like Mame and The Sound of Music. Dino's Backstage in Glenside provides an intimate setting in which to experience her vast abilities and personal charm.
Robert Cray Band – Keswick Theatre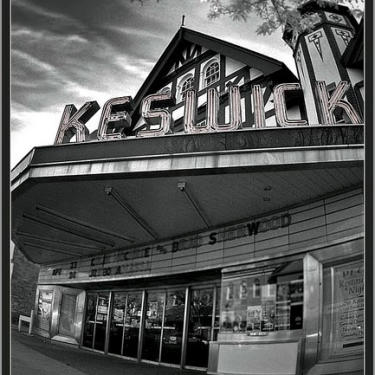 June 2
Singer-songwriter-guitarist Robert Cray brings his current tour, "4 Nights of 40 Years Live," to the Keswick Theatre. This multimedia presentation incorporates concert footage from the 1980s into the band's live sets onstage, creating a unique night celebrating the talents of this inductee into the Blues Hall of Fame.
First Friday & Village Carnival – Skippack Village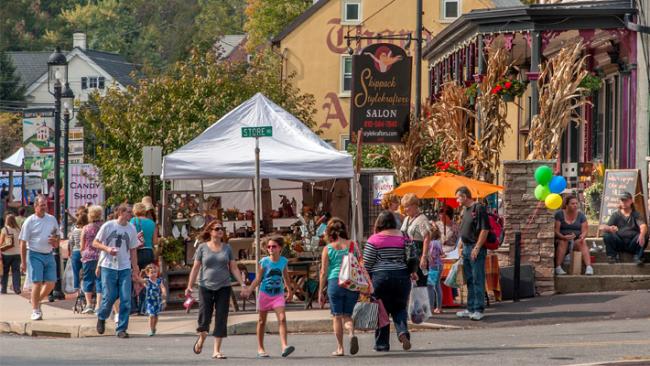 June 2
Skippack Village buzzes with activity, carnival amusements and games, live music, refreshments and special promotions, all part of its ongoing first Friday event series. Walk the village and discover the diverse culture of art, theater, unique boutiques, fine dining and services that make Skippack such a spirited community. 
Civil War Event – Pennypacker Mills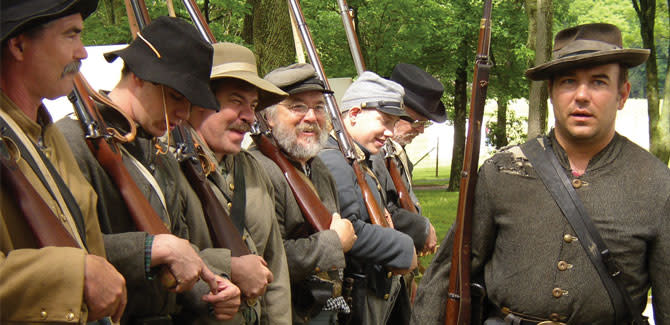 June 3-4
Step back in time as the Civil War comes to life at Pennypacker Mills. The two-day program has plenty to see and do: artillery demonstrations, daily battles, exhibits, music, speakers, mansion tours and a soldier enlistment for kids. Also, set a June 25 reminder for Pennypacker Mills to attend the vintage base ball game, played per 1864 rules.
The Miraculous Journey of Edward Tulane – People's Light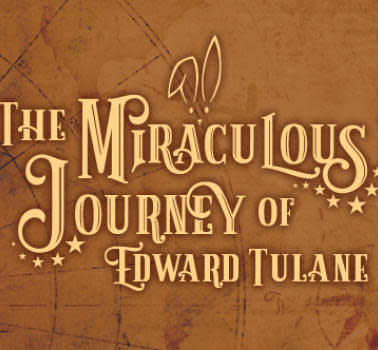 June 3-4
The production of The Miraculous Journey of Edward Tulane at People's Light represents its Philadelphia-area premiere, making it particularly appealing. From author Kate DiCamillo (Because of Winn Dixie, The Tale of Despereaux), the play involves the expansive journey of a very dignified china rabbit. The Chicago Sun Times reviewed it as follows: "…captivating for every age whether you happen to be accompanied by children or not."
Horsham Day – Deep Meadow Park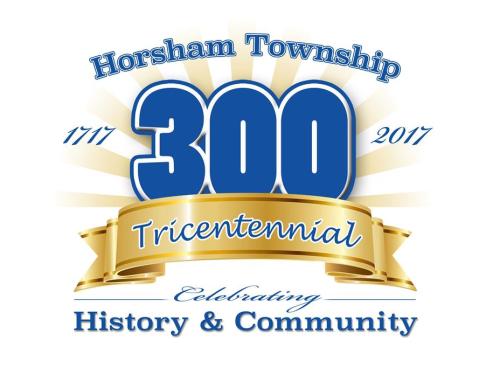 June 3
The 2017 edition of Horsham Day is even more spectacular than ever, given the township's tricentennial celebration. The day begins with an 5K Walk/Run at Kohler Park (Limekiln Pike) followed by a youth fishing contest. The party then shifts to Deep Meadow Park for a business expo, ziplining, extreme bag jump, petting zoo, pony rides, volleyball tournaments and an entire midway of rides. The day ends with a bang, thanks to a blazing firework show.
Barnacle Bash – Steel River Playhouse
June 3
Given the success of Beauty and the Beast and Lion King, it didn't take long for The Little Mermaid to also reach the live stage. The original production featured songs from the film and an imaginative set design; it ran more than 650 performances in New York. Steel River Playhouse's version (reviewed here) offers a party for young Ariel fans. The afternoon meet-and-greet (with photo-ops, snacks and crafts) is a separate ticketed event, but seats to the show are plentiful, which runs June 2-4 and 8-11.
Fairytale Flyer – Colebrookdale Railroad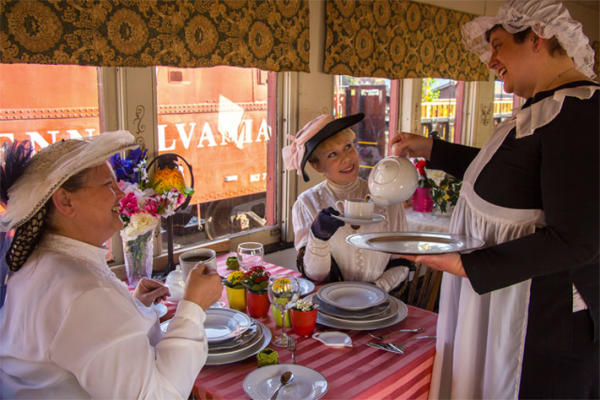 June 3
The Fairytale Flyer is solid proof that all princesses don't live in Orlando theme parks. Take your youngsters on a magical Colebrookdale Railroad ride with Cinderella, Snow White and Sleeping Beauty. The journey includes photos, autographs, games – in a forest setting that looks like it emerged from the pages of a picture book. Little passengers are welcome to wear a princess dress or favorite costume.
Wind Sock Science – Morris Arboretum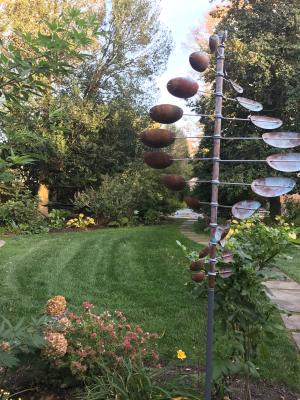 June 3
This 11 a.m. program, which blends science and art, takes place in Morris Arboretum's "Out on a Limb" exhibit, where the very setting is sure to provide much inspiration. Participants will create and decorate their very own wind sock and then learn about how the device indicates wind speed and direction.
Live Blacksmithing – Boyertown Museum of Historic Vehicles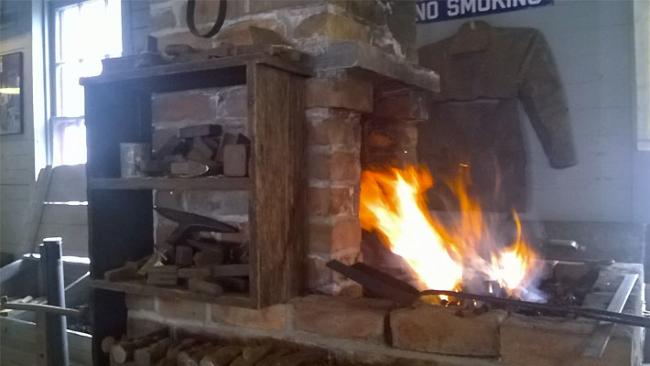 June 3
The Boyertown Museum of Historic Vehicles will shimmer with heat once the bellows start to blow during this blacksmithing demonstration at 10 a.m. These presentations of the power of heat and fire have just returned to the museum's calendar of events, following a general refresh of the unique items in the gallery.
Morning Bird Walks – John James Audubon Center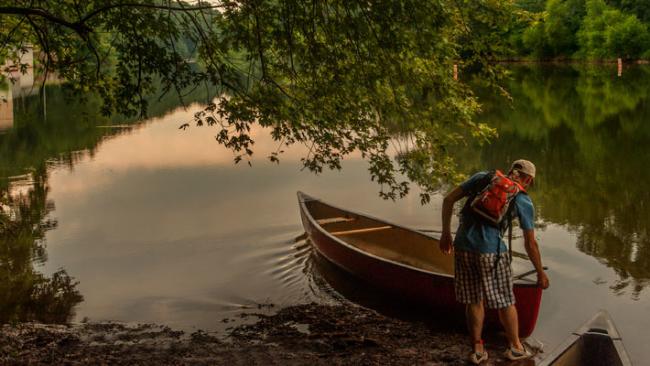 June 3
The John James Audubon Center at Mill Grove has just emerged from a major renovation; coupled with the center's springtime bird walks, a visit is an ideal way to spend a Saturday in May. The guided walks begin at 8 a.m. and trek across the creek, the meadows and the woods, spotting springtime friends in the sky. By the 10 a.m. finish time, the home/museum is open and welcoming visitors. To make it a full day, glide on the Perkiomen Creek in a canoe. Departures are at 1 p.m., as well as Thursdays at 5:30 p.m.
Garden Party – The Speaker's House (Trappe)
June 3
Stroll through the authentic Pennsylvania German kitchen garden of the Speaker's House to see the heirloom vegetables, flowers, and herbs in bloom. Historians will speak about raised-bed gardening techniques, and the house itself, home to Frederick Muhlenberg, will be open for touring, just on the cusp of a major renovation to replace the roof. The program is part of Trappe Borough's tricentennial celebration. 
With so much to do and see – spread across the vastness that is Montgomery County – the best approach may be to skip the drive home and duck into a nearby hotel for Friday and Saturday nights. Our online resource can point you in the right direction.