Top Things to Do in Montco During the Holidays
It's the most wonderful time of the year, and what better way to celebrate than by heading out with your family and friends to awesome holiday events across Montgomery County. From brilliant light shows, to the best cop of hot cocoa and everything in between, you won't want to miss all the amazing things to do in Montco this holiday season.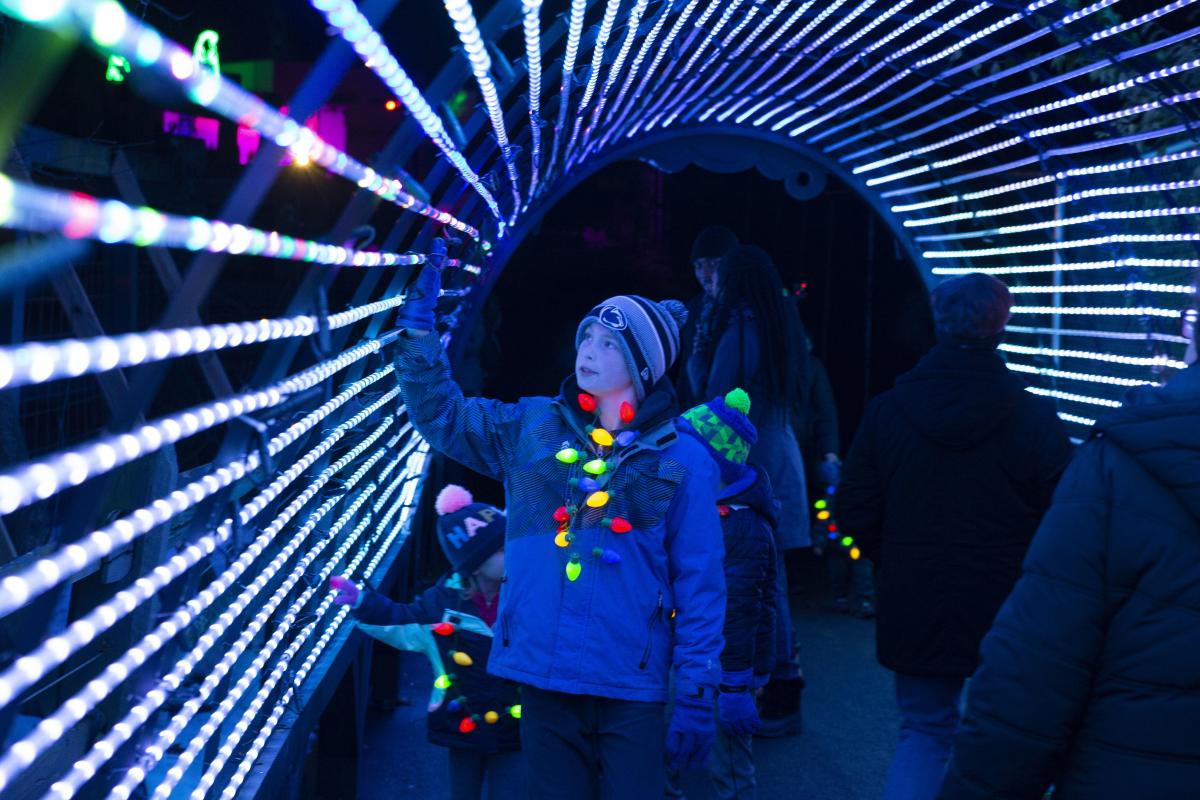 Wild Lights at Elmwood Park Zoo
Elmwood Park Zoo's stunning holiday event is back and is guaranteed to dazzle visitors from all over. With new lights, decorations, attractions, and animals on exhibit, Wild Lights is a unique opportunity to enjoy the holidays and explore one of Montgomery County's most popular attractions all in one. Head to Elmwood Park Zoo from November 18th – December 30th to experience the wonders that await you at Wild Lights!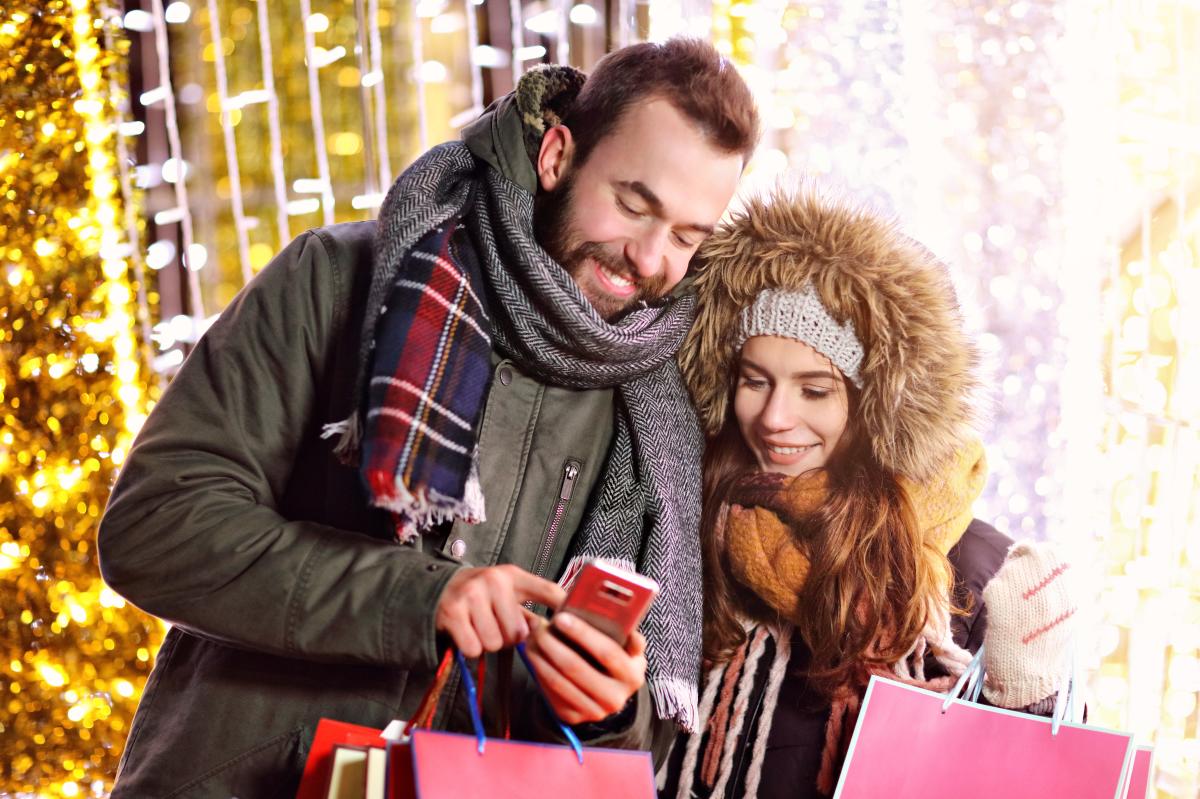 Holiday Shopping: From Malls to Main Streets
Montco is the ultimate shopping destination year-round, but the holiday season is the perfect time to get out to our fantastic malls and amazing main streets to get your holiday shopping done. For more information on all of Montgomery County's premiere shopping destinations, check out the best places to shop. 
Christmas House: King of Prussia Mall's Christmas Village Experience
Christmas House will bring guests through the holidays of yesteryear and today, with imagery depicting various Christmas settings, ranging from the North Pole with indoor snow and Santa's Workshop,- to sets designed to replicate iconic movie scenes from Elf, Harry Potter, and the Nightmare Before Christmas, among other films. Modern LED lighting helps guide the tours through various settings, with screens, fireplaces, and Christmas trees, where guests are encouraged to snap selfies and Christmas Pictures.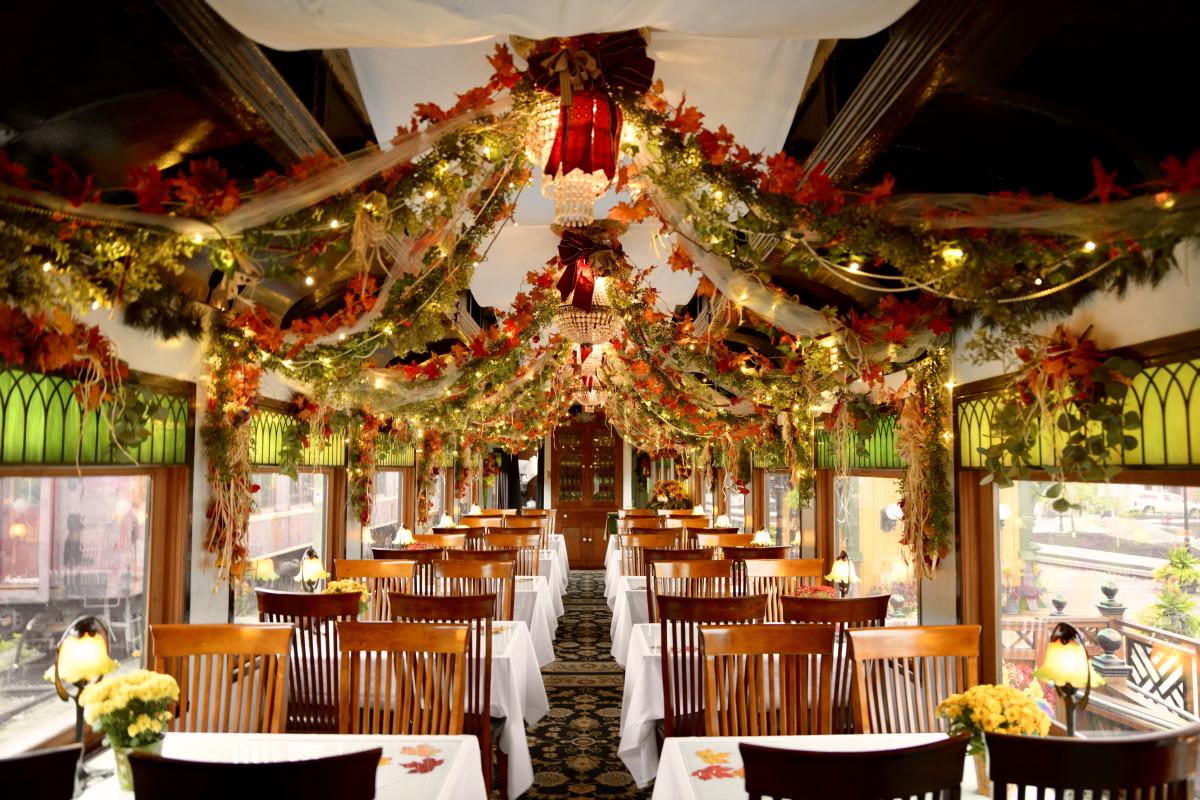 'Twas the Night Before Christmas Train at Colebrookdale Railroad
The timeless story "'Twas the Night Before Christmas" comes to life at Colebrookdale Railroad's annual holiday train journey. Climb aboard the historic train cars and allow yourself to be whisked away on a magical journey to a winter wonderland, complete with piping hot cocoa and cookies worthy of Santa Claus himself.
The Haunted Magical Yuletide Express at Colebrookdale Railroad
The Phoenix and Patronus train cars have been spelled! Bundle up in your coziest sweater and join Father Christmas for this inaugural enchanted ride into the Wizarding Wonderland full of magical charms, mystical snow, and more. The Haunted Magical Yuletide Express is intended for riders of all ages.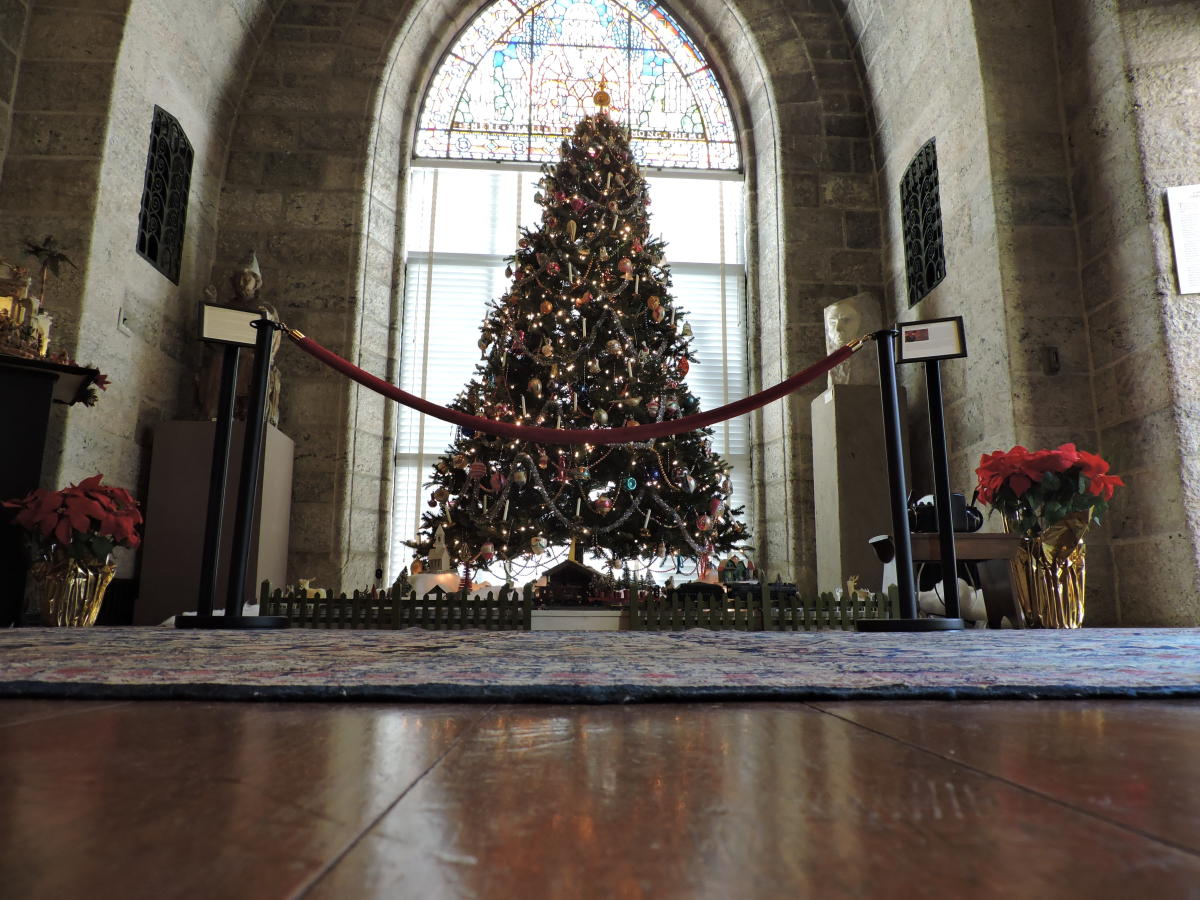 Christmas in Cairnwood
A tour that takes you on a journey back through time to explore the holiday traditions of the Pitcairn family in the Cairnwood Estate, their remarkable 19th-century estate. For forty-four years (1895 to 1939) the Pitcairns celebrated Christmas at Cairnwood with a large tree decorated in the Great Hall - the same spot it's at today, and beautifully decorated halls. Today, guests are invited to tour the estate and view the decorations, sit down for a holiday tea, or bring your little ones along for Cairnwood's Critter Quest.
Tinseltown Holiday Spectacular at the Greater Philadelphia Expo Center at Oaks
Head over to the Expo Center at Oaks to experience a brand new, stunning outdoor holiday light exhibit. This winter wonderland allows guests to fit in almost all of their holiday activities, from finishing up the gift shopping, to dining on seasonal treats and drinks, ice skating, light display gazing, and so much more! Make your way over to Tinseltown from November 25 - December 31 and experience the new additions - a real ice skating rink, two-lane ice slide and much more!
Holiday Crafting & Animal Cuddles at Rose Bridge Farm & Sanctuary
Make it a holi-date in Maple Glen with your besties or significant other at the Rose Bridge Farm & Sanctuary for a glass etching and candle making workshop. On select Sunday's they will be offering their popular workshop with a holiday twist. Of course, what's a visit to Rose Bridge without some furry snuggles - before each workshop you'll have the opportunity to cuddle up with the cutest baby goats. Reservations are required to attend the workshops.
Explore Valley Forge National Historical Park
Valley Forge National Historical Park is one of Montgomery County's most popular destinations and one of the most important sites related to the American Revolution. As the site of the rebel army's winter encampment, visitors can take a guided tour through the park to learn all about the army's stay in Montco. Make sure to stop by the Encampment Store to pick up the perfect gift for your favorite history buff.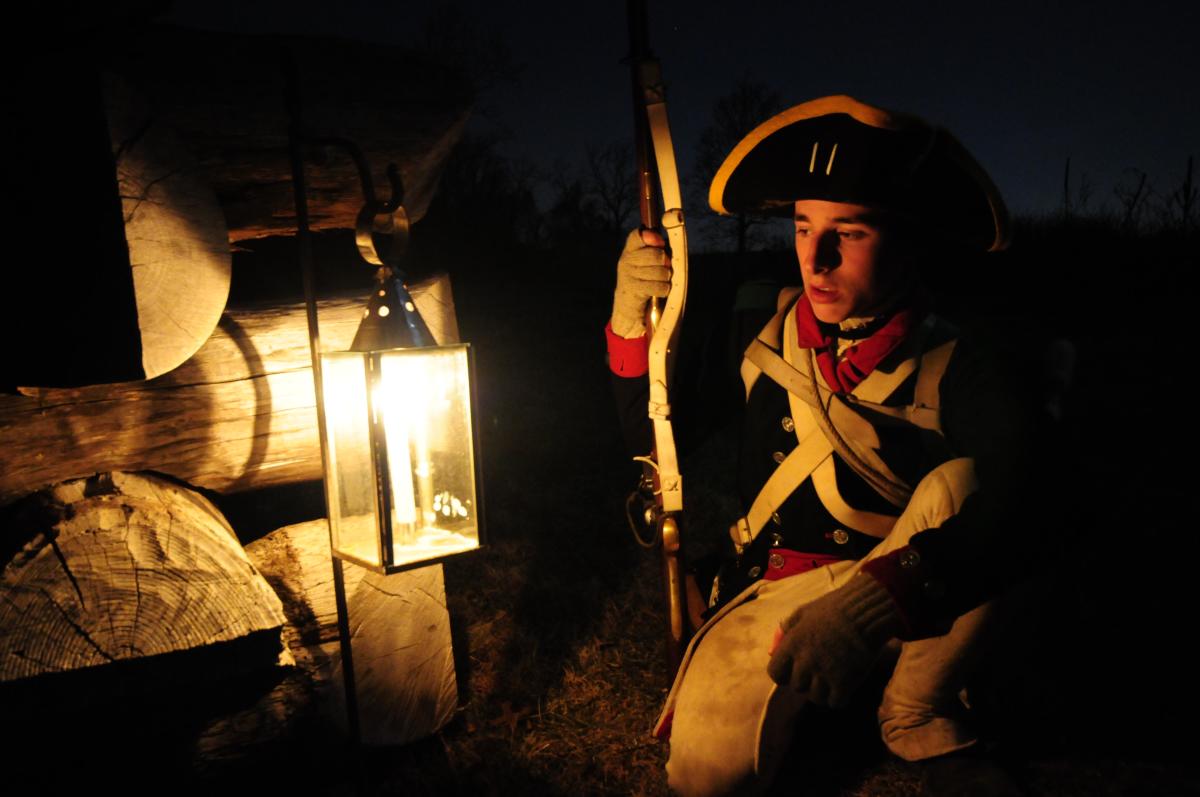 Commemorate the 245th Anniversary of the March-In at Valley Forge National Historical Park on December 17
On December 19, 1777, the Continental Army marched in to Valley Forge to begin its winter encampment. That first night is remembered each year with the March In program at the park.
Indoor activities run from 9 AM to 5 PM in the Visitor Center at Valley Forge. Outdoor activities run from 11 AM to 6 PM, and kick off at 11 AM with a guided walk from the visitor center to Muhlenberg's Brigade led by reenactors from Spencer's Additional Continental Regiment.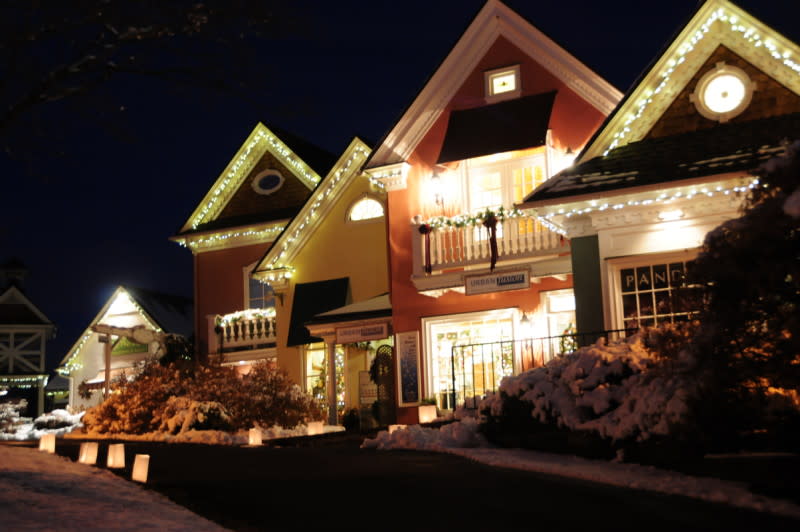 Skippack Village Illuminaire Nights
Skippack Village's Illuminaire Nights evokes the tradition of luminaria, a reenactment of the journey described in the story of the Christ child's birth. A shimmering sea of light lines the town's Main Street, illuminating Skippack's many shops and restaurants along the way.