Pottsgrove Manor
Location: Pottstown
Built: 1752
Pottsgrove Manor was the home of John Potts, a successful ironmaster. The Potts Family owned Mount Joy Forge, also known as Valley Forge, and John's son was a Patriot who provided ammunition to the Continental Army.
History
 
was built in 1752 by John Potts, one of the most successful ironmasters in the American colonies. Potts' land eventually became a community known as Pottsgrove, later renamed Pottstown.
In September, 1777, the Continental Army made camp in the village of Fagleysville, just a few miles north of the Manor, but Pottsgrove's ties to the war effort were much closer.
The Potts family owned several iron forges in the region, including Mount Joy Forge, located along Valley Creek about 20 miles east of Pottsgrove. Locally, Mount Joy Forge was known as Valley Forge, which the area is known by today. John's son Isaiah was in charge of Valley Forge at the time of the American Revolution and was known to have provided ammunition to the Continental Army. 
Pottsgrove Manor has been restored to reflect the lifestyle of the Potts family during the 18th Century, offering guided tours and special programs throughout the year. 
Admission to Pottsgrove Manor is free, though a $2 donation is suggested.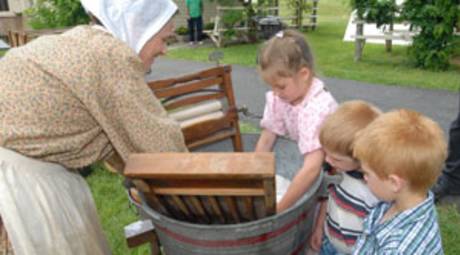 COLONIAL MAY FAIR
May
Pottsgrove Manor presents a celebration of spring in the colonial style with its annual May Fair. Highlights of the event include dancing around the May Pole, early American craft demonstrations, hands-on activities for children, a craft marketplace and more family friendly activities.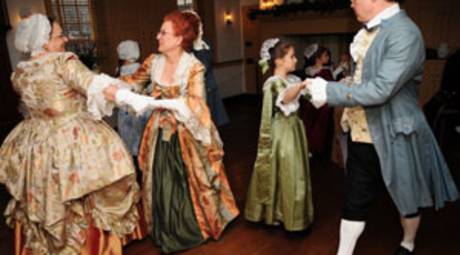 TWELFTH NIGHT TOURS
November - January
Experience the joy of the holidays at Pottsgrove Manor, as they were celebrated more than 200 years ago. The Manor house is fully decorated in greens and holly for the season as historical interpreters explain the traditional English celebrations of Twelfth Night and how they differed from modern Christmas celebrations.