Hope Lodge
Location: Fort Washington
Built: 1743
Hope Lodge was home of William West, a Patriot during the American Revolution. During the Whitemarsh Encampment, the home was used as the headquarters of Dr. John Cochran, Surgeon General to George Washington.
History
While the Continental Army camped nearby in what is now Fort Washington State Park, Hope Lodge was an important location in its own right. Owner William West was a true Patriot, offering the home for use by the Army. 
Dr. John Cochran, Surgeon General to George Washington, used the manor house as his headquarters during the Whitemarsh Encampment. From November 11 to December 11, 1777, Hope Lodge and the surrounding area were a safe-haven for the American troops. The easily defendable position helped the Army fend off the British in minor skirmishes during the month-long stay. 
Several legends have been passed down through the centuries, including one that says George Washington rode his horse through the hallway of Hope Lodge. Though there is no evidence to support this claim, there can be no doubt that Washington would have visited Dr. Cochran frequently during the encampment. 
Hope Lodge's 1740s mansion house is open on select dates throughout the year, with many rooms furnished in the Colonial style, as they would have been during the time of the Whitemarsh Encampment. The grounds, complete with Colonial Revival gardens, are an impressive sight as well.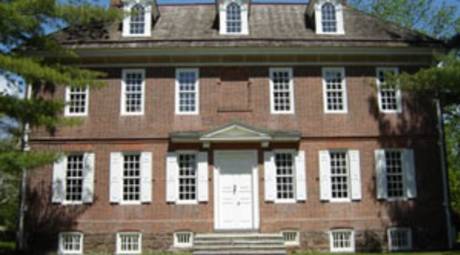 Charter Day
March
In honor of Charter Day, a celebration of William Penn being granted the Charter of Pennsylvania, Hope Lodge will be open and offering free admission for the day. Tour the 1740s Georgian mansion and see two time periods side-by-side with rooms decorated in Colonial (1743-1770) and Colonial Revival (1922-1953) styles.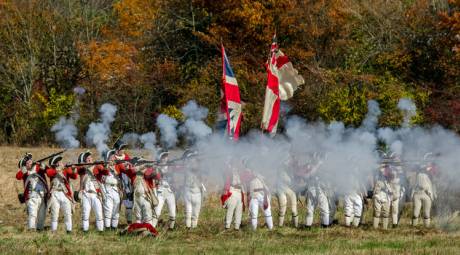 Whitemarsh Encampment
November
Experience the life of a Revolutionary War soldier during the annual Whitemarsh Encampment event at Hope Lodge. Weekend activities include skirmish re-enactments, weapons demonstrations, Revolutionary-era church service, house tours, colonial crafts and food vendors.