Valley Forge and Montgomery County are alive with events this week: we've got incredible beer and wine festivals and can't-miss concerts and music festivals. Fall theater is in full swing with three new performances opening this week at our incredible live performance venues.
Here are 27 reasons to visit this weekend (the unseasonably warm weather makes 28): 
FEATURED EVENT – TASTE! Philadelphia Festival of Food, Wine & Spirits
October 13 – 15
Valley Forge Casino Resort
Three days of fine food and drink are coming to the Valley Forge Casino Resort this October. Taste! Philadelphia Festival of Food, Wine & Spirits features chef demos, wine and spirits tastings, and appearances from special guests, including Kathie Lee Gifford and celebrity chef Brian Duffy from Spike TV's Bar Rescue.
Tickets range from $60-70 per session with additional VIP Experiences available.
SPECIAL EVENTS
Brick or Treat
October 14 & 15
LEGOLAND Discovery Center Philadelphia
LEGOLAND Discovery Center Philadelphia celebrates Halloween with Brick or Treat weekends all through October. Kids are invited to build their own LEGO pumpkin for the pumpkin patch, join the Brick-or-Treat scavenger hunt and join in on Halloween builds in the Creative Workshop.
 
ARTS WALK 2017
October 14
Pottstown
Celebrate the arts in Pottstown this Saturday during the 2017 Pottstown Arts Walk. Attractions and businesses throughout the downtown – including Steel River Playhouse – will display works from local artists throughout the day.
 
National Dog Show Charity Walk
October 15
Wilson Farm Park
The National Dog Show returns to Oaks in November, but this weekend, you can get an early start on the fun this Sunday during the Charity Walk at Wilson Farm Park in nearby Wayne. The event supports multiple charities throughout the area and features agility dog demonstrations, children's musical performances, prizes and more.  
 
Retro Con: Retro Toy & Gaming Show
October 14 & 15
Greater Philadelphia Expo Center
Retro Con takes guests back to the 1980s for an unforgettable weekend. Meet the stars of some of your favorite TV shows, including Dwight Shultz (Murdock) and Dirk Benedict (Face) of The A-Team­. Get a close-up look at the General Lee and Marty McFly's DeLorean. Step into Bill & Ted's Excellent Phone Booth. And relive all of your favorite memories of the 80s.
 
The Rosenwald Gala
October 12
Abington Art Center
The Abington Art Center celebrates the 100th anniversary of the Rosenwald fund this Thursday evening during the Rosenwald Gala. The event includes a screening of the film Rosenwald at Hiway Theater, followed by cocktails and dinner at the Abington Art Center's Alverthorpe Manor.
CRAVE MONTCO DINING EVENTS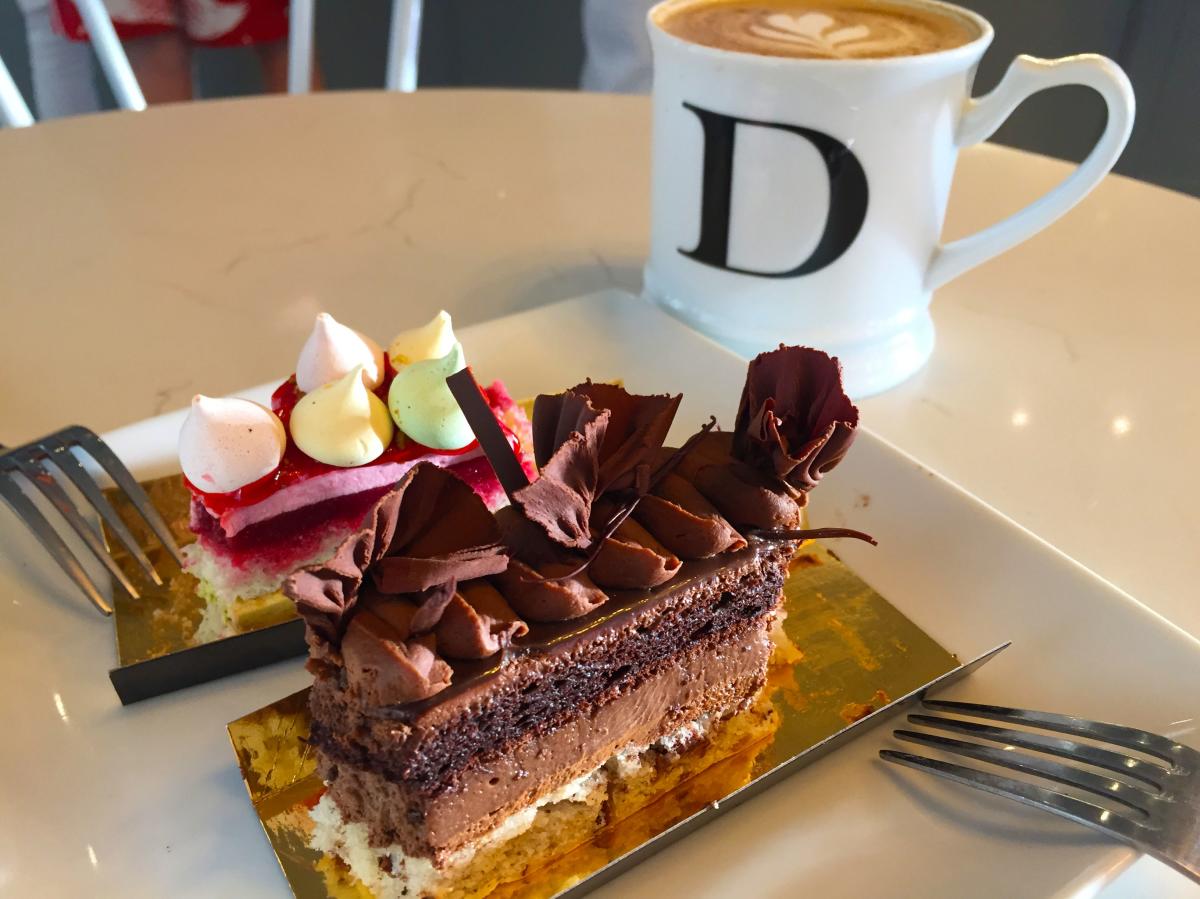 TASTE OF ARDMORE
October 12
Presented by Ardmore Initiative
More than 20 vendors will be serving up their best food and drinks at the annual Taste of Ardmore event on Thursday, October 12. Participants include Delice et Chocolat, a Parisian-style bakery that was recently featured in The Montco Explorer.
 
CONSHOHOCKEN BEER FEST
October 14
A.A. Garthwaite Stadium
Begun in 2014, the Conshohocken Beer Fest features more than 50 regional and craft brewers. All will be bringing their best to the event. The day's activities also include tailgate games and live music. Local restaurants will be providing food throughout the day.
 
Winetoberfest
October 14 & 15
Skippack Village
"Uncork the fun" at Winetober Fest, Skippack's annual wine sampling festival. Popular brands like Boardroom Spirits and Juanita Valley Winery will be featured alongside various food vendors. Dogs are welcome.
 
Harvest Celebration
October 14 & 15
Bucks County Wine Trail
The seven wineries that make up the Bucks County Wine Trail are opening their doors for a weekend-long Harvest Celebration. Each of the wineries will offer different specials and events throughout the weekend, including live music, great food, wine slushies and samplings.
 
HISTORY EVENTS ALONG PATRIOT TRAILS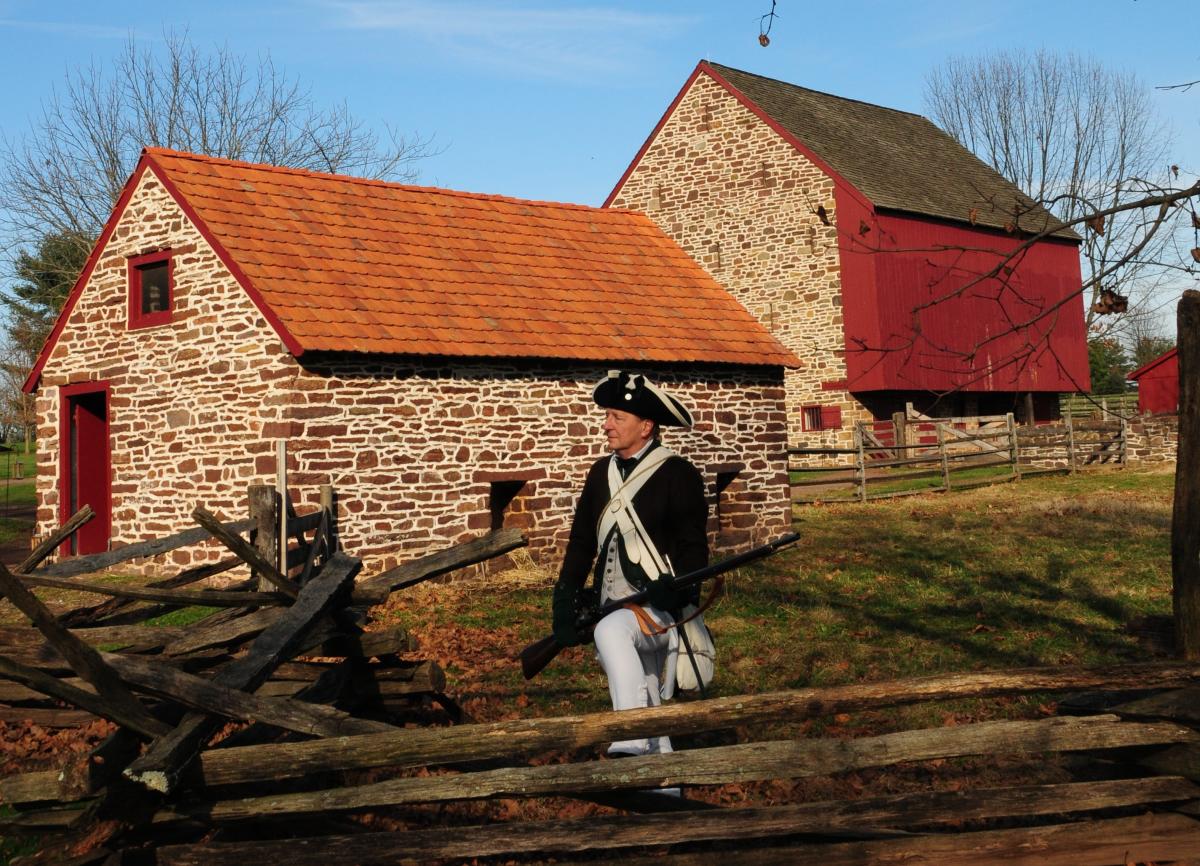 Home and Headquarters: War Comes to Worcester
October 14
Peter Wentz Farmstead
In 1777, 240 years ago this fall, George Washington and the Continental Army set up temporary residence on the grounds of the Peter Wentz Farmstead in Worcester Township. During the Home and Headquarters event on October 14, living history demonstrators will bring the encampment to life. Visitors will even have a chance to meet General Washington during the event.
 
Fall Campfire Programs
October 14
Valley Forge National Historical Park
Join a National Park Ranger around the campfire for a unique evening of storytelling at Valley Forge Park. The Fall Campfire Programs are offered after-hours and provide a unique experience for park visitors. This week's discussion is titled "Smallpox: More Destructive than an Enemy's Sword."
 
Living History: Fall Into Fun
October 14
Pottsgrove Manor
Experience fall in Colonial America during Fall Into Fun, a living history presentation at Pottsgrove Manor. The all-ages program is specifically geared to giving kids a hands-on experience and includes make-and-take crafts for children.
 
Lunch & Learn: Mary Lincoln – Her Life with Lincoln
October 11
Graeme Park
Part of Graeme Park's Lunch & Learn Series, the October 11 event features a discussion on Mary Lincoln, featuring historian Hugh Boyle. The event includes continental breakfast, a lecture on Mary Lincoln and a hot-and-cold lunch buffet.
 
Oktoberfest
October 14
Historic Trappe
Historic Trappe celebrates the season on Saturday with a family friendly Oktoberfest event. Programming includes live music, delicious food, colonial kids' games, and living history demonstrations, all on the grounds of The Speaker's House.
 
Bloomfield Farm Day
October 15
Morris Arboretum of the University of Pennsylvania
Step back in time at the Morris Aboretum's Bloomfield Farm Day. Bloomfield Farm, set across the street from the arboretum, is hosting a day of family fun that includes live music, crafts, historic tradesmen, and a petting zoo for the kids.
ARTS MONTCO IN CONCERT
Norristown Music Fest
October 14
Norristown
Norristown is the live music capital of Montgomery County this weekend as Main Street transforms into the area's largest concert venue during Norristown Music Fest. The event is highlighted by 11 hours of live performances (from 12 noon to 11 p.m.) and the World Café Live Beer Garden (from 1 to 6 p.m.).
 
CRYING SAM SECOND SATURDAY JAZZ
October 14
August Moon Restaurant
Live jazz returns to August Moon on October 14 for the first Second Saturday Jazz session of the season. This month's headliner is The Michael Andrews Quartet, featuring namesake Michael Andrews on vocals and a talented cast behind him. 
 
AN EVENING WITH NEIL YOUNG…ALMOST
October 13
The Underground
One of the best tribute artists in the country, New Jersey's Briz channels Neil Young for his Friday night performance at The Underground in Lansdale. The tribute show, titled "Shakey," includes performances of classic Young songs like "Heart of Gold" and "Ohio" while also providing the stories behind the songs.
 
ROBIN SPIELBERG
October 15
Montgomery County Community College
Montgomery County Community College continues its 2017 Lively Arts Series with a performance by acclaimed pianist Robin Spielberg. Speilberg is known as "the heart and soul of interpretive solo piano" and her one-of-a-kind performances are can't-miss for classical music lovers.
ARTS MONTCO ON STAGE
The Neverending Story
Friday - Sunday
DCP Theatre
Opening Week: The classic tale The Neverending Story comes to the stage at DCP Theatre for a two-week engagement. This family-friendly show tells the story of Bastian, a lonely boy who discovers a curious book called The Neverending Story, and the adventures that spring to life as he begins to read. Performances are Friday at 8 p.m., and Saturday and Sunday at 1 and 4 p.m.
 
Lights Out: Nat "King" Cole
Wednesday – Sunday
People's Light
Opening Week: Nat "King" Cole is one of the most revered voices of the 20th century, but his life was fraught with challenges. In Lights Out, writers Colman Domingo and Patricia McGregro imagine Nat as he faces his final Christmastime broadcast. The show, starring Dule Hill (West Wing and Psych) as Nat, features performances of some of Nat's greatest hits and Christmas classics. Performances are Wednesday through Friday at 7:30 p.m., Saturday at 8 p.m., and Sunday at 2 and 7 p.m.
 
The Hound of the Baskervilles
Friday - Sunday
Village Players of Hatboro
Sherlock Holmes is on the case of his most legendary mystery as the Village Players of Hatboro present The Hound of the Baskervilles. Watch as Sir Athur Conan Doyle's famous sleuth comes to life during this thrilling whodunnit. Performances are Friday and Saturday at 8 p.m. and Sunday at 2 p.m.
 
The Nerd
Friday - Sunday
Steel River Playhouse
Steel River Playhouse starts its 2017-18 season with the outrageous Broadway hit The Nerd to the stage in Pottsotwn. Performances are Friday at 8 p.m., Saturday at 2 and 8 p.m., and Sunday at 2 p.m.
 
2.5 Minute Ride
Wednesday, Friday - Sunday
Theatre Horizon
Opening Week: Written by Tony-award winning writer Lisa Kron, the autobiographical one-woman show 2.5 Minute Ride tells the story of Lisa's 74-year-old father and his love of roller coasters. Leah Walton stars as Lisa in this witty but honest look at life with an aging loved one. Performances are Wednesday at 7:30 p.m, Friday and Saturday at 8 p.m., and Sunday at 3 p.m.
 
A Murder of Crows
Friday - Sunday
Playcrafters of Skippack
Playcrafters of Skippack present the thought-provoking and gripping A Murder of Crows. The story centers around an elderly couple, two of the last remaining residents of a town declared a toxic waste dump. They continue to hold onto their lives and livelihood while struggling with cancer and a town that has fallen apart around them. Performances are Friday and Saturday at 8 p.m. and Sunday at 3 p.m.