April Fool's Day falls this weekend. It's a time for harmless pranks and tricks. But this is no gag: There are enough things going on in Montgomery County this weekend to keep anyone happy.
Ribbon Cutting and Reopening Weekend – Barn Fresh Vintage Market
March 31 – April 2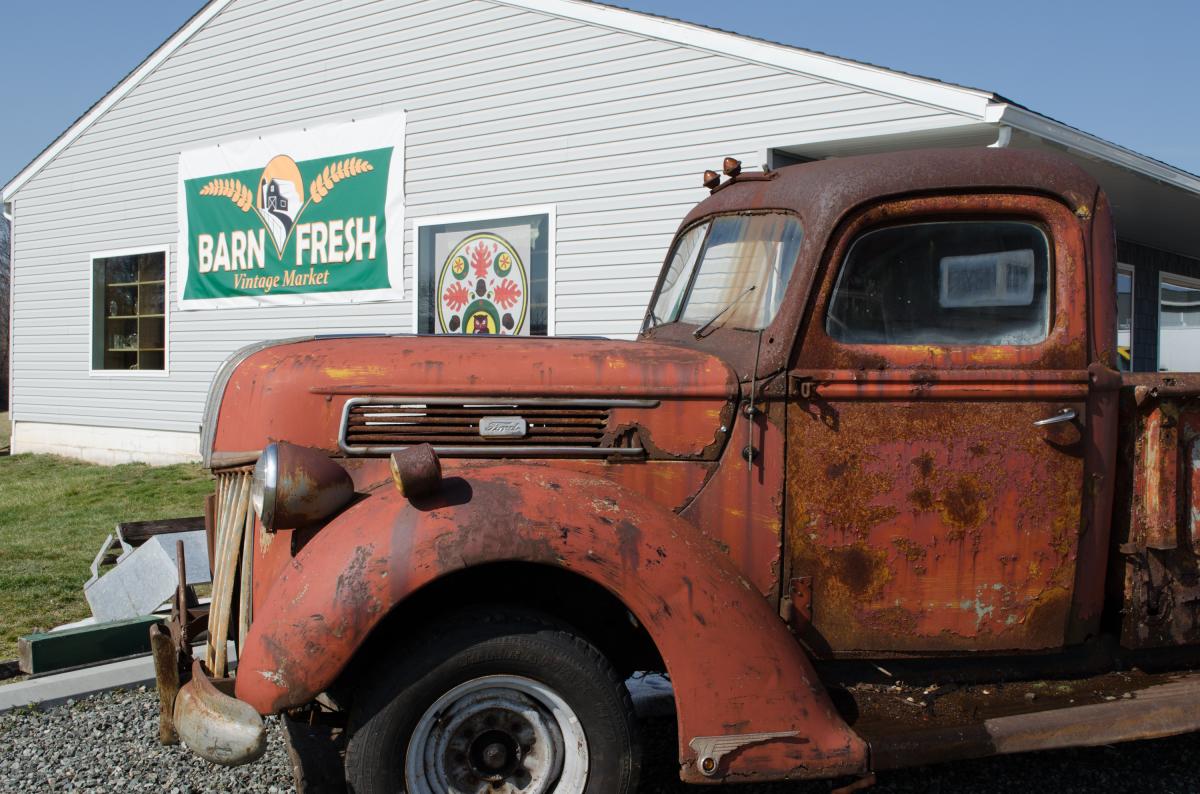 The full story of the temporary closure of Barn Fresh Vintage Market was related in our blog from this week; however, it is now turning the page, starting anew and ready to welcome back its loyal customers. March 31 at 4 p.m. is the official ribbon-cutting, and the April 1-2 reopening celebration offers the chance to browse and buy in a renovated space from vendors that are new to the market.
 
Superheroes vs. Villains Skate Night – Ringing Rocks Roller Rink
March 31
Ringing Rocks Roller Rink, Pottstown, is holding a grown-up skating party, inviting attendees dressed as their favorite superhero or villain. What could look better than flying around the rink on skates, with a cape flapping behind? The party is 10:30 p.m. to 12:30 a.m., and there's a door prize at stake, a $25 gift card.
 
Super Billiards – Greater Philadelphia Expo Center
April 1-2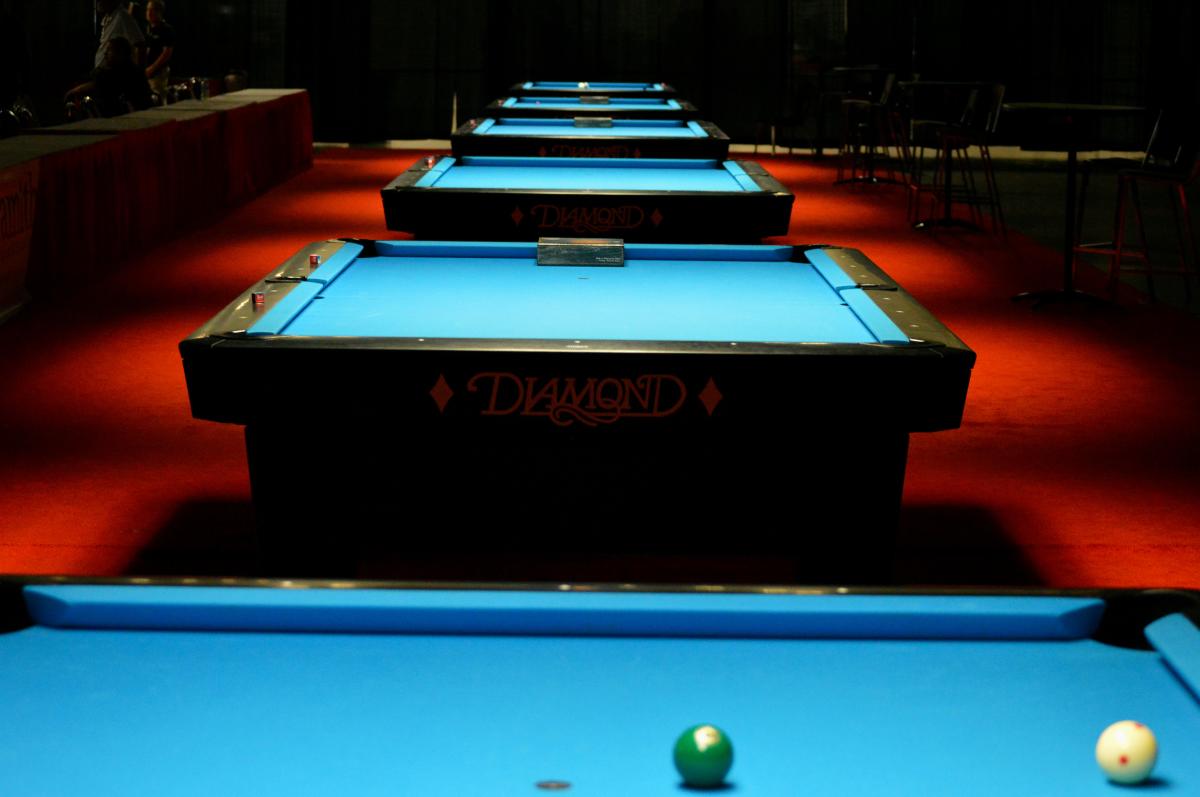 Super Billiards rolls into the Greater Philadelphia Expo Center this weekend, the perfect cue for sharpening players' skills. If this is your sport, you can definitely bank on enjoying the vendors, merchandise and discussions on pointers and strategies.
 
Opening Weekend, Kinetic Sculptures – Morris Arboretum
April 1-2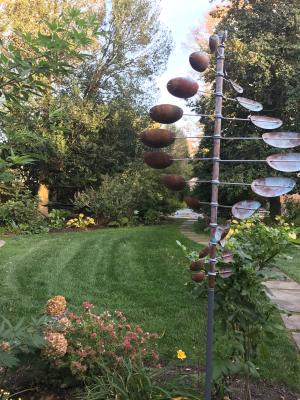 Artist Lyman Whitaker, a sculptor from Utah, has gained fame for his wind sculptures, kinetic artwork that moves with the slightest breeze. The serene pathways of Morris Arboretum are now home to more than 50 of these whimsical creations, some as tall as 27 feet. For the April 1-2 opening, Whitaker will be onsite, creating a new work with the help of students from W.B. Saul High School, Roxborough.
 
The Beach Boys – Keswick Theatre
April 1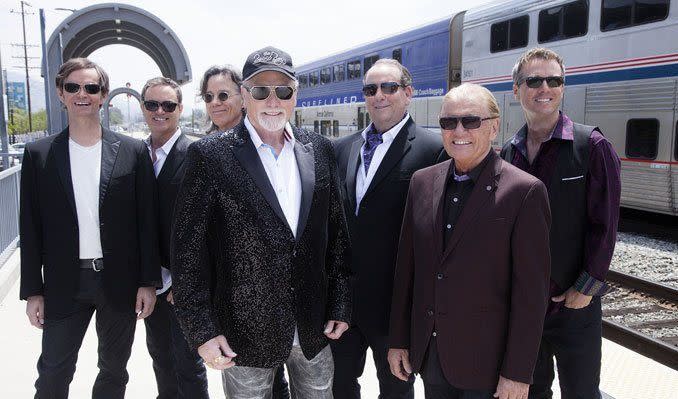 The aisles of the Keswick Theatre will evoke the scent of surf, sand and suntan lotion when the legendary Beach Boys take the stage for two shows (3 p.m. and 8 p.m.). The band for this current tour includes Mike Love (but not Brian Wilson). But fans will nonetheless be singing along with hits like "Fun, Fun Fun"; "I Get Around"; and "Good Vibrations."
 
Easter Bunny Brunch – Elmwood Park Zoo
April 1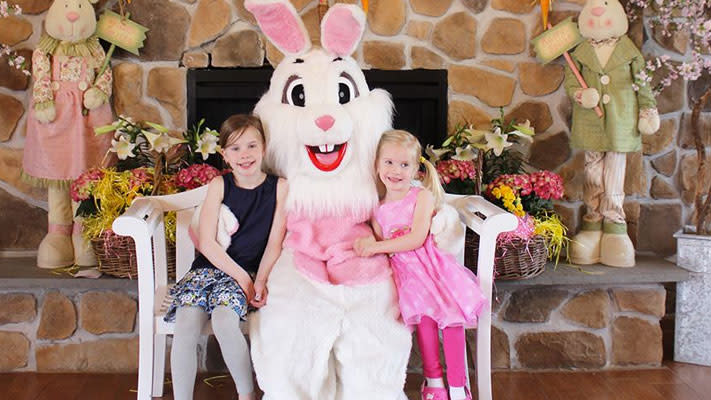 Norristown's traditional Easter Egg Hunt (and Bunny Brunch) at Elmwood Park Zoo has gotten so popular that it often sells out (the April 2 slots are already booked solid). So if you want tickets to this hunt, which starts with a hearty hot brunch buffet and includes music, crafts and photo ops, hop to it. First-timer tip: Have the kids bring an empty basket.
 
Waggy Tail Walk – Green Lane Park
April 1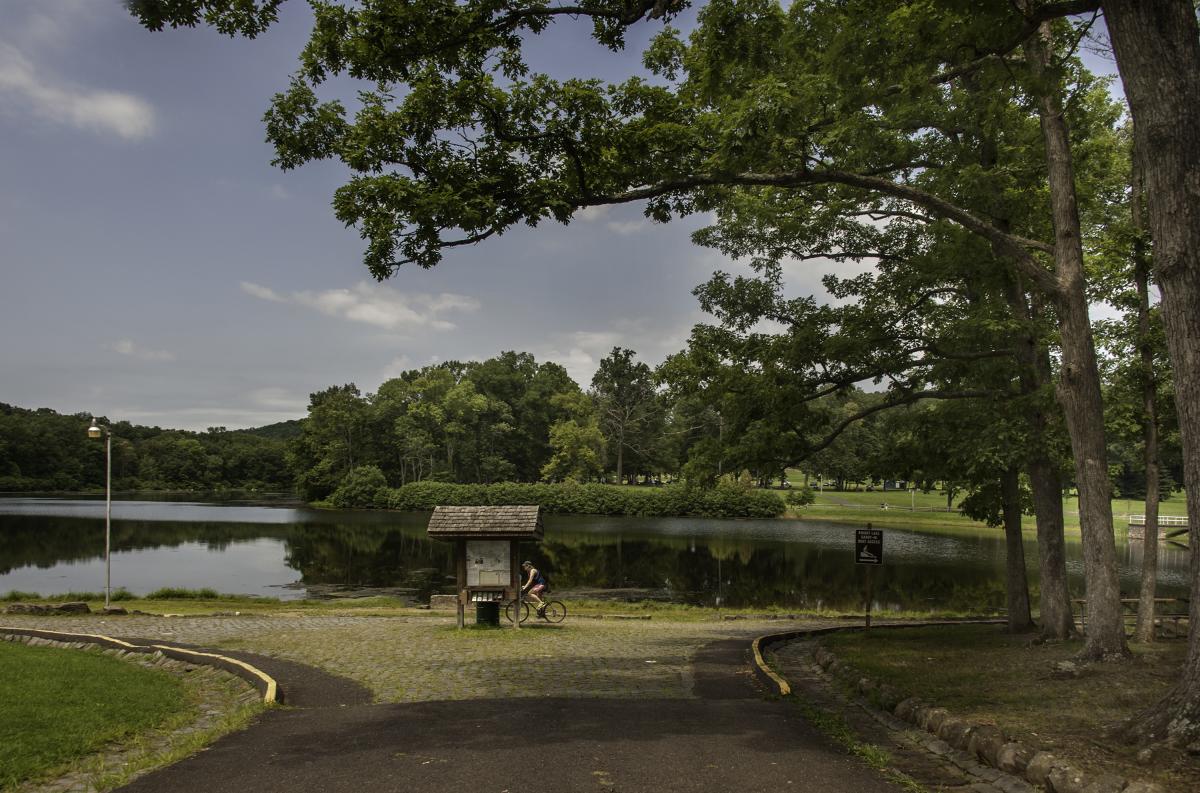 Join the Green Lane Park's Region Manager and his two beagle boys for a leisurely 1.5-mile walk around Deep Creek Lake to celebrate spring. The event is free, but organizers are asking for donations for the Montgomery County SPCA (canned/dry dog and cat food, towels, cleaning supplies, trash bags and laundry soap). All dogs are welcomed but must be leashed (no retractable leashes, please) and under your control at all times.
 
Livingston Taylor and Susan Werner – The Colonial Theatre
April 1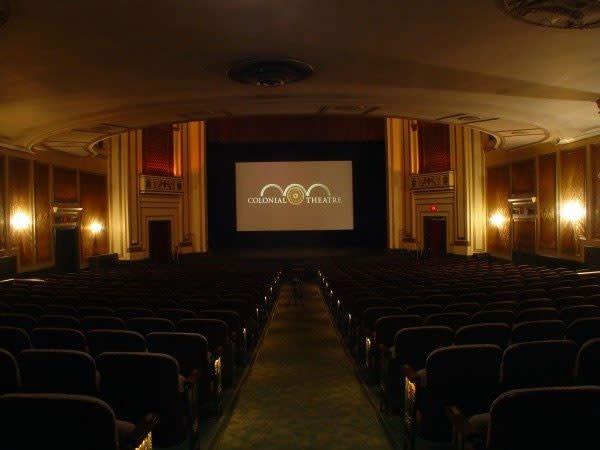 The music gene within the Taylor family runs deep (you may have heard of Livingston's older brother, James), which helps explain his longevity in the recording industry. That and his prodigious talents. He has written Top-10 hits and toured with artists such as Fleetwood Mac and Linda Ronstadt. In this live appearance at The Colonial Theatre he is paired with sing-songwriter Susan Werner.
 
Princess and Pirates Party – Maggiano's Little Italy
April 1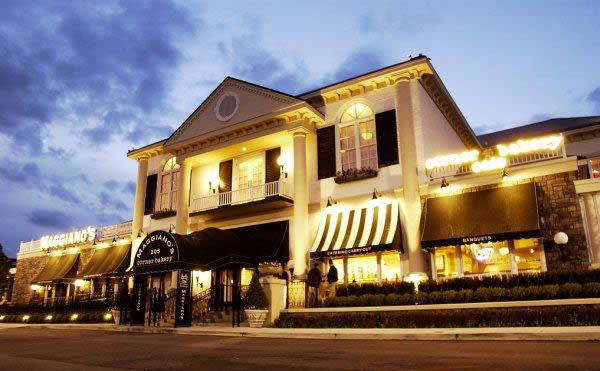 If you think there aren't a lot of kid-centric events in King of Prussia, this event proves that you "ARRRR" wrong! Maggiano's Little Italy is holding a party where both beautiful Belle and rapscallion Jack Sparrow are both equally welcome. Kids can dress up; parents can enjoy a cash bar; the buffet will be loaded with Maggiano's signature dishes and the roster includes storytelling, arts & crafts and songs.
 
Easter Egg Stroll
April 1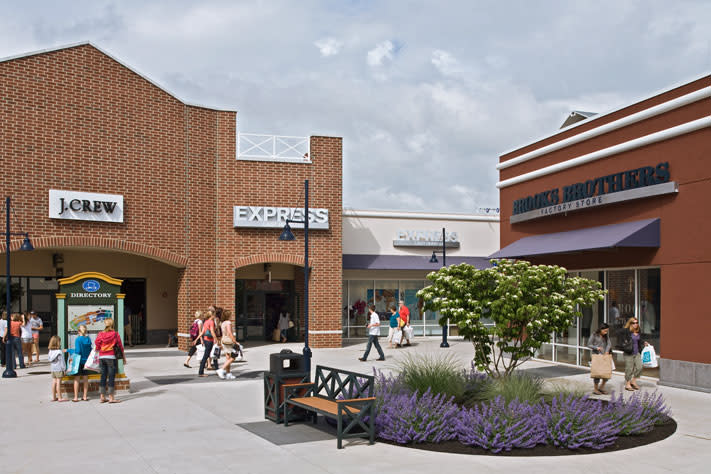 Bring the little ones on your shopping getaway. This Saturday, the Philadelphia Premium Outlets hosts the annual Easter Egg Stroll, with special activities, holiday treats, exclusive offers, and of course, a visit from the Easter Bunny.
 
I and You – People's Light
April 2-23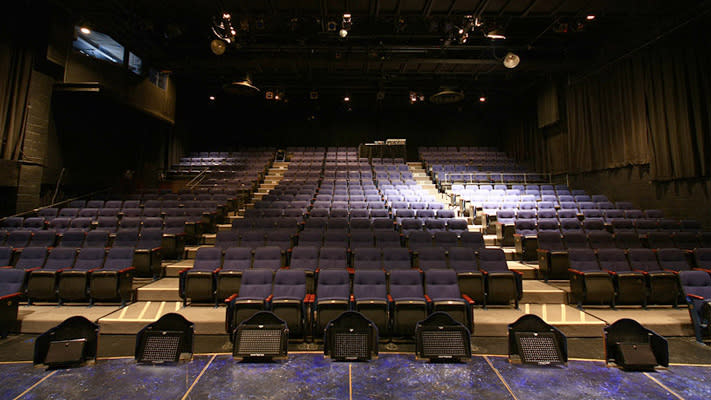 The Washington Post has characterized this play – one of the most produced new dramas in America in 2016 – as being "sharp and funny." The production at People's Light represents the Philadelphia-area premier of an unconventional romance among high-school students. She's a cynic; he's an easygoing athlete. And their assignment to collaborate on a school report has interesting repercussions.
 
Spring Wild Edible and Medicinal Plants – Lorimer Park
April 2
As herbs, berries and flowers across Montgomery County begin to awaken, it's an apt time to review what can be safely eaten and what you would be better off avoiding. Experts at Lorimer Park will use this session to explain Mother Earth's emerging seasonings, including what is edible, health benefits, nutritional value and medicinal uses across history.
 
Taste of the Suburbs – King of Prussia Mall
April 2

Hosted by the King of Prussia Rotary as a charitable fundraiser, the annual Taste of the Suburbs event is a chance to nosh in the glamorous setting of King of Prussia Mall, which is as sparkly as ever with the opening of its new corridor. More than 30 of Montgomery County's top restaurants and wineries will be offering samples, from the high-end steak to kid-friendly cupcakes. Order tickets here.
 
Peter Pan, with Theatre Organ Accompaniment – The Colonial Theatre
April 2
The Colonial Theatre is running the silent version of Peter Pan (1924) with live organ accompaniment. Despite its age (it represented the first time in history the classic J.M. Barrie story was filmed), the movie promises to be as vibrant as ever. In the capable hands of organist Wayne Zimmerman, audiences will find plenty of encouragement to cheer little Tinkerbell and hiss the evil Captain Hook.
 
Easter-Themed Art – Painting with a Twist, Skippack
April 2
Enliven your Easter decorations with art you created yourself. The Painting with a Twist classes on April 2 will guide attendees through the process of crafting cheery, springy works of art, even for painters who have never held a brush before. Options include two bunny door decorations and a set of four adorable mini-paintings.
 
Getting tuckered out moving from event to event is no laughing matter. Make it easy on yourself and nestle into a Montgomery County hotel room. You'll return to work on Monday refreshed and ready to go.