It is a moment that Denise Berner will never forget.
On November 4, 2016, she received a panicked call from Reina Paredes, her daughter, who was onsite at the family's business, Barn Fresh Vintage Market in Gilbertsville.
"Mom, something's on fire," Paredes said.
Berner's instructions were immediate: Get the family dog, Jake; get out; and call the fire department.
"I was at an appointment," Berner recollects. "And as I was driving up Route 100 to the store, I could see the smoke in the sky. When I got here, there were flames shooting out of the building."
Until that time, Barn Fresh Vintage Market was an active antiques business. Its devoted clientele had been cultivated by the Berners for years.
"I grew up in Souderton," Denise explains. "I was raised being taken to auctions and flea markets, and I knew it was a good way to pick up some extra money."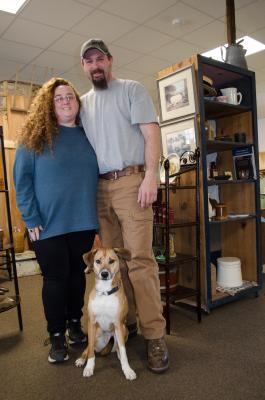 Josh, Denise's husband, proved handy in repurposing castoff treasures, especially using his extensive wood-working skills. Soon, the couple found a lucrative side business in picking up items at flea markets and farm auctions, refurbishing or reinventing them and reselling them.
"We were really connected to the Gilbertsville Flea Market," Denise relates. "I ran a Facebook group for antiques and had 2,000 members all over eastern Pennsylvania. We were doing everything for the flea market – advertising and marketing – until we got the idea that we could do these things for our own store."
In 2013, they started renting a former carpet store near Route 100 in Gilbertsville. Within an eight-week construction window, they renovated the interior and built booths to accommodate 25 vendors.
The doors to Barn Fresh Vintage Market opened that September.
Business was initially steady. But the pre-election period in 2016 began to slow store traffic, a trend that the Berners attributed to general unease about the U.S. economy.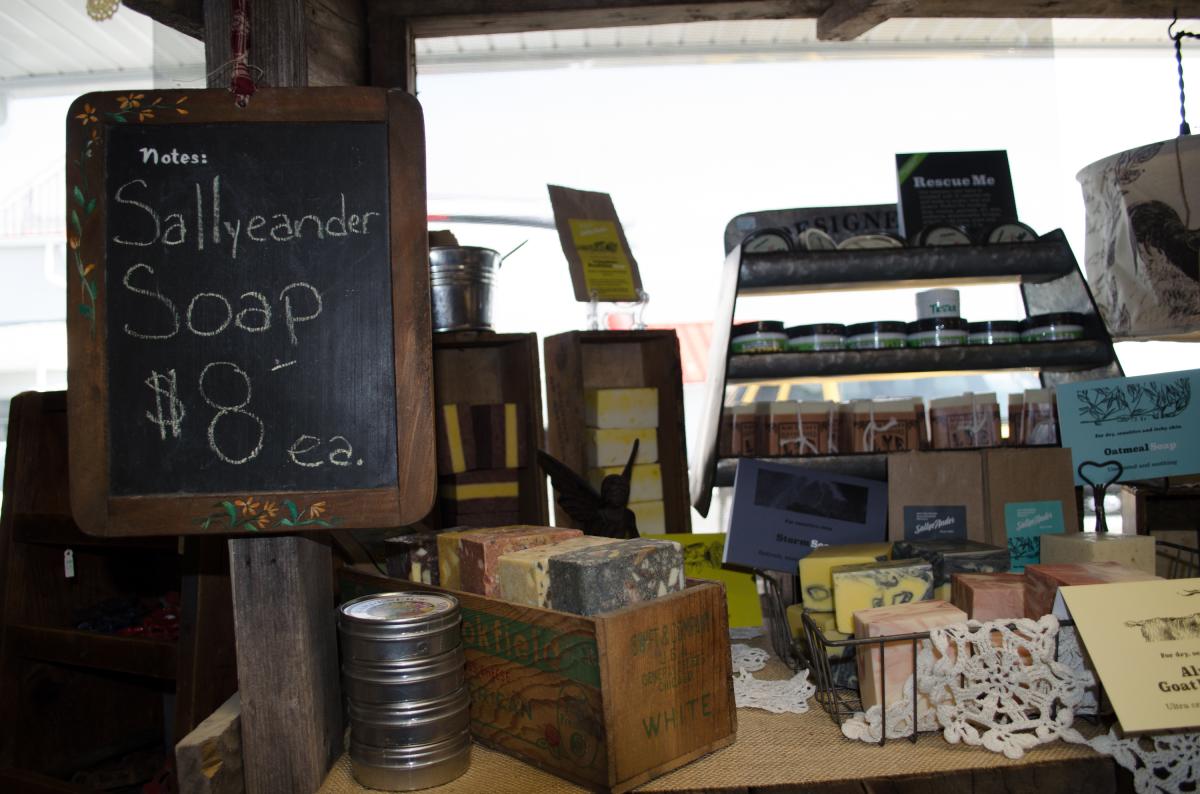 "We were convinced that in the days after polls closed, things would return to normal," Berner says. "The fire was the Friday before Election Day."
The flames started at KC Stoves, adjacent to Barn Fresh Vintage Market. The inferno first engulfed that structure, decimating it, before spreading to the antiques store.
The popularity of the Berner's family business turned out to have an unexpected upside during the calamity. "The fire captain was a customer of ours," Denise says.
With several buildings in flame, Berner recalls the fire captain heading specifically for the antiques shop. "He said, 'I'll take that building [the market] because I know where things like the electrical breaker box are.'"
Once the fire was doused, the Berners assessed the damage.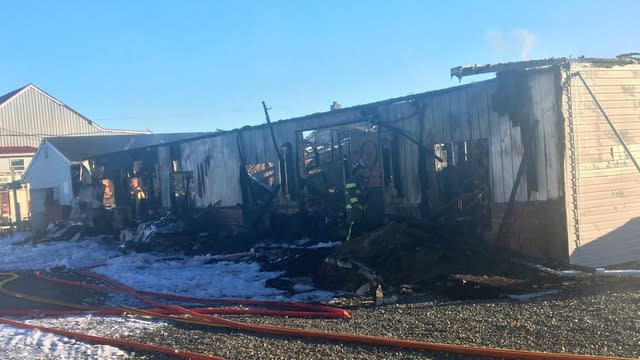 "The whole place was gutted," Berner says. "The fire was concentrated in the ceiling, but there was extensive water and smoke damage everywhere. Insurance covered some of the loss, but not for the vendors without rental insurance. Unfortunately, they were out of luck."
The response from the antiques Facebook community was immediate, according to Berner. "Our followers were saying 'Are you coming back?' 'Please come back.'"
So the couple decided that they would be back.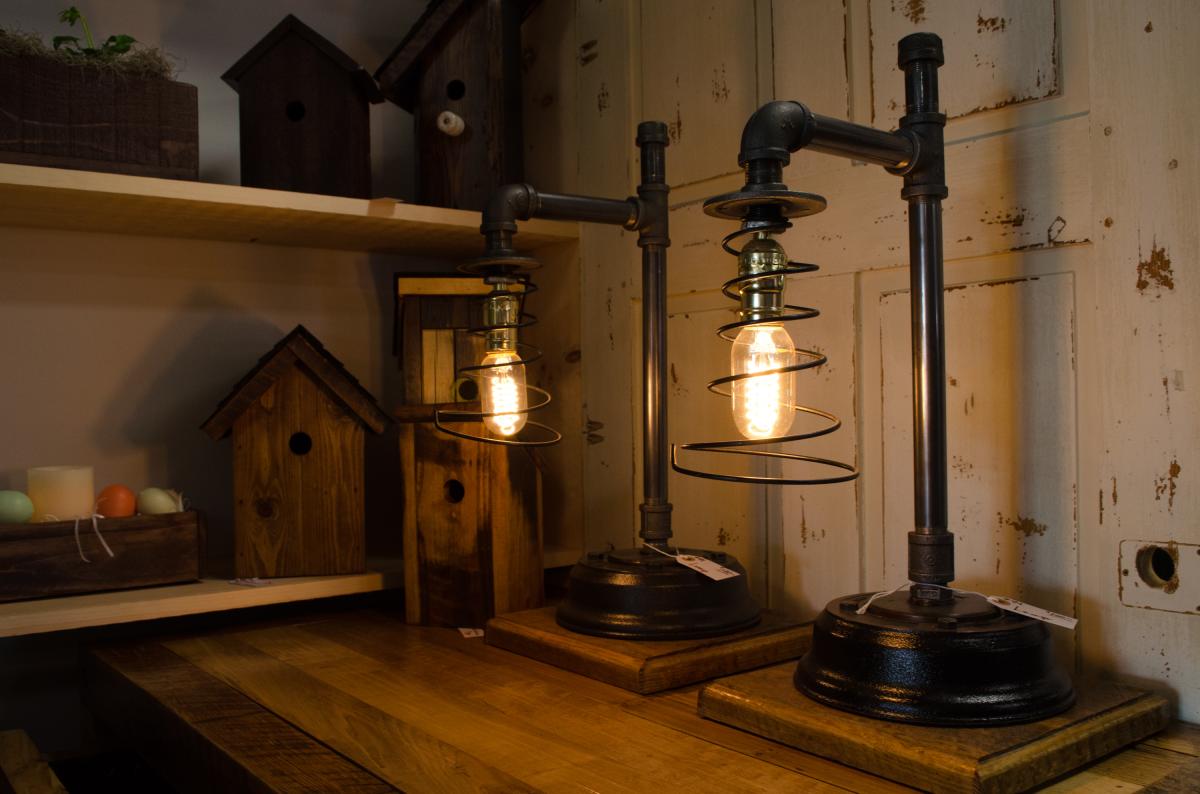 "We looked at it as an opportunity to improve the business," Josh Berner says, describing the rehab that revived the store. Again, his skill with lumber, tools and sandpaper came in handy. "We changed the things we didn't care for. We widened the aisles to make them handicapped accessible. We also redid the bathrooms to accommodate wheelchairs.
"We made three sizes of booths – small, medium and large – as a way of attracting more customers. So now, we have 33 vendors instead of the 25 we used to have.
"It's now brighter and more open."
Barn Fresh Vintage Market is introducing the public to its new look in a ribbon-cutting ceremony on Friday, March 31, at 4 p.m., kicking off its Grand Reopening Celebration weekend, April 1-2.
The entire Berner crew will on hand, welcoming returning customers and greeting new ones. The welcome committee will also include Jake and his tail with the never-ending wag.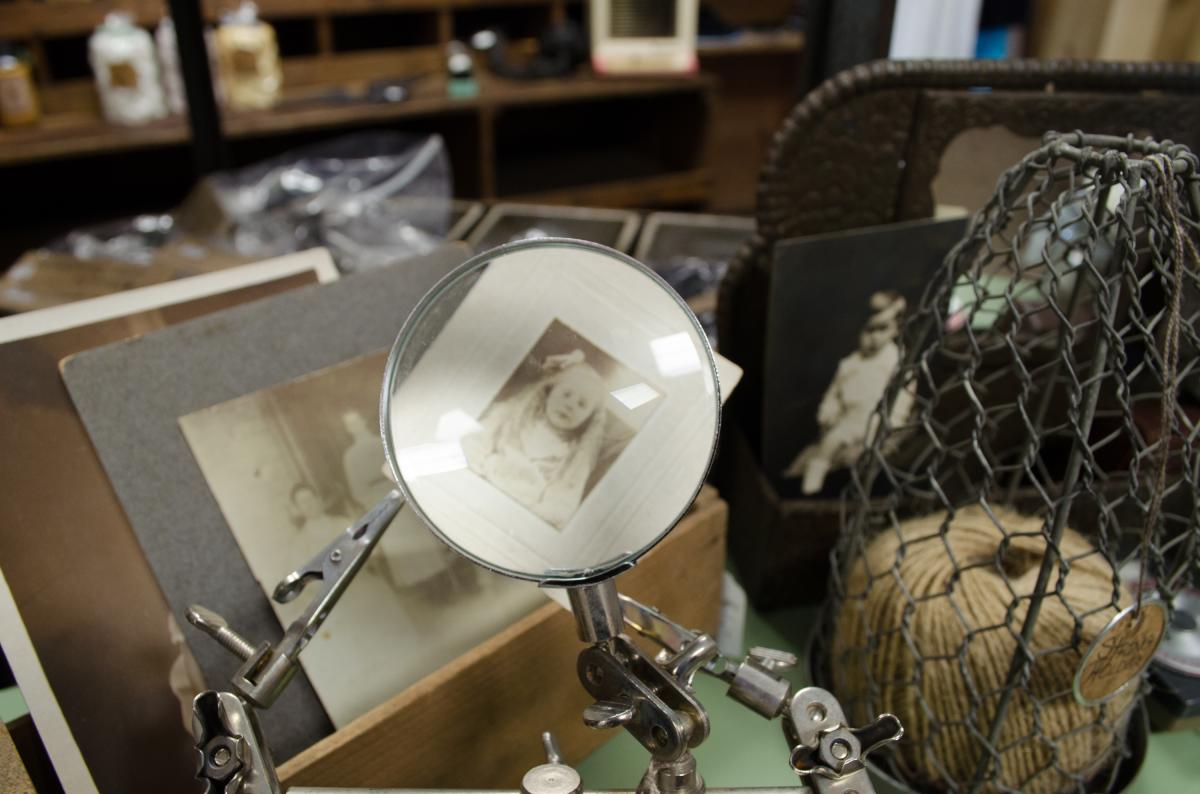 Barn Fresh Vintage Market
311 County Line Road
Gilbertsville, PA 19525
610.473.0080
barnfreshVM.com
Hours
Monday-Tuesday, 10 a.m. to 5 p.m.
Thursday, 10 a.m. to 6 p.m.
Friday, 10 a.m. to 7 p.m.
Saturday, 10 a.m. to 5 p.m.
Sunday, 10 a.m. to 4 p.m.