Wait a minute, wasn't it just Memorial Day?
Sadly, summer 2015 has, for the most part, slipped through our fingers. But before Valley Forge and Montgomery County fully embrace the coming chill, the changing leaves and pumpkin-spice-infused menus, there is still one rousing weekend left. Spend the three-day break wisely, taking advantage of our active holiday calendar.
All-American Labor Day Weekend - Arnold's Family Fun Center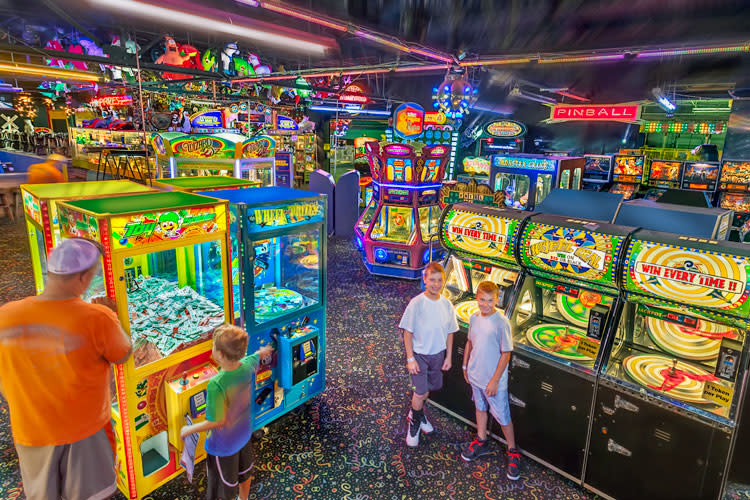 Before the kids get stuck behind a school desk for the next handful of weeks, give them one more chance to play their hearts out. Arnold's Family Fun Center is holding an All-American Labor Day Weekend. It's a three-day party with special hours (Friday-Saturday, noon to 9 p.m.; Sunday-Monday noon to 8 p.m.) to dive into the mini golf, go-karts, arcade games, laser tag and bowling. The food end is a picnic buffet spectacular of hot dogs, burgers, fries, BBQ chicken, salads and of course, desserts.

Barbone Street Jazz Band - Green Lane Park
Two of summer's most fascinating flyers come into focus at Green Lane Park on September 5. Grab your binoculars and peer at the dragonflies and butterflies. See them flitting around their natural habitats, and learn a thing or two about their life cycles. At sundown (7 p.m.), families can return with blankets and chairs and get into the cool rhythms of the Barbone Street Jazz Band. The playlist for this free concert at the Amphitheater is built on a foundation of swing, New Orleans-style jazz and classics from the American songbook.

Labor Day Sidewalk Sale - Philadelphia Premium Outlets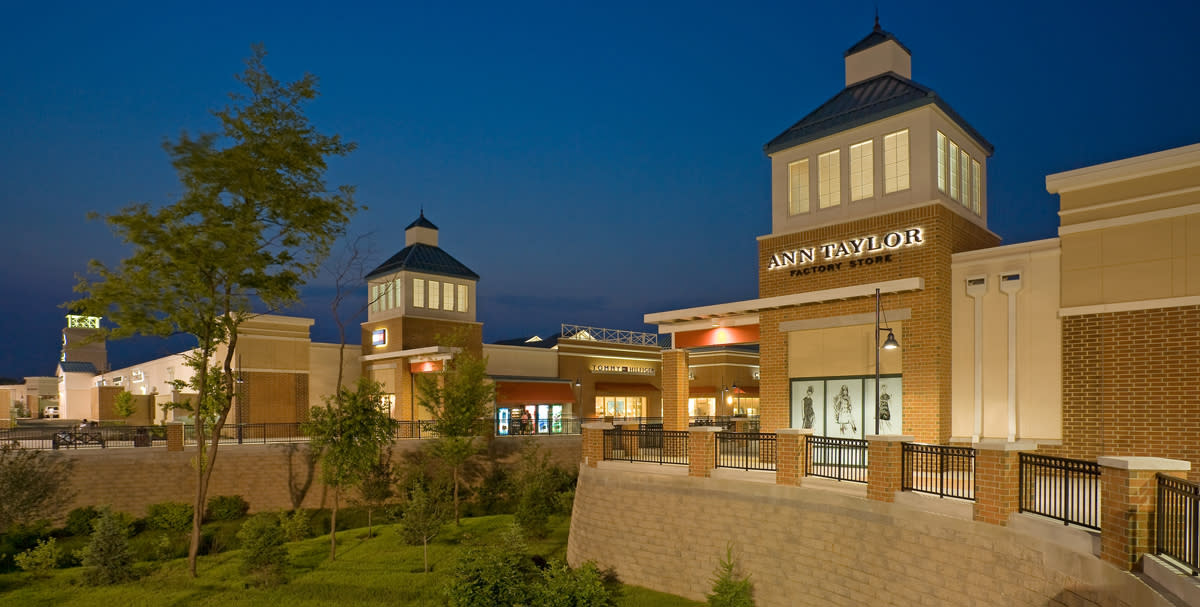 Philadelphia Premium Outlets holds its Labor Day Sidewalk Sale Friday to Monday, September 4-7. The shopping selections are first-rate - plus the setting is pleasantly walkable. But the real draw, of course, are the savings. On top of the usual daily discounts of 25-65 percent are added values on favorite brands; the event is so big, the hours have been extended (9 a.m.-9 p.m.) all three days. Adding to the atmosphere is a steady rotation of live musical performances.

Circus Garden Railway - Morris Arboretum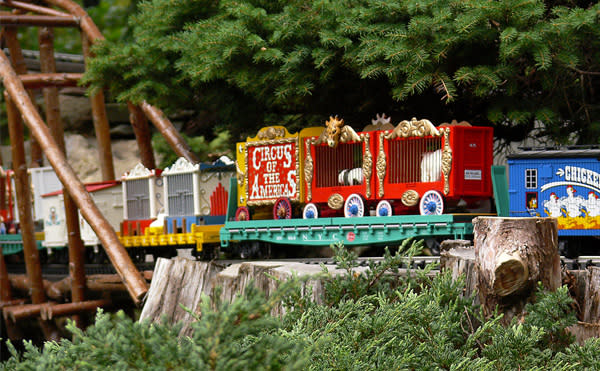 This weekend is the final opportunity to view the circus overlay to the outdoor train at Morris Arboretum. The PT Barnum style of entertainment is a cornerstone of American pop culture, and Philadelphia was a key contributor in getting it on its feet, having hosted the first modern-style circus in 1793.
Neil Simon's Rumors - DCP Theatre
September 4 is a great night to grab a seat for DCP Theatre's production of Neil Simon's Rumors. This comedy - better for adults because of content - is about the Deputy Mayor of New York who has just shot himself. What begins as a flesh wound soon ropes in four couples, and the result is an evening of pure farce. The opening weekend at DCP not only provides the chance to enjoy this play early in the run, but it also can include attendance at a wine and cheese and director's reception.

Trolley Tours - Valley Forge National Historical Park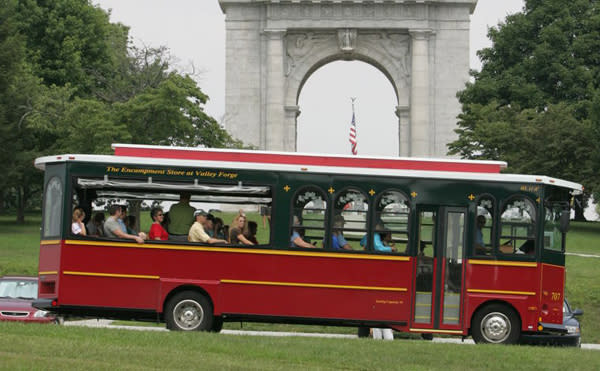 The Labor Day Weekend marks the last of the daily trolley tour runs at Valley Forge National Historical Park. Except for the special trolley tours for Valley Forge Family Day (on September 25), the daily schedule of 11 a.m., 1 p.m. and 3 p.m. excursions ends on September 7. The trolley tour is a covered, cool and informative way to encounter the park's many highlights, and tickets can be purchased through The Encampment Store.
Duryea Day - Boyertown Museum of Historic Vehicles
September 5 at the Boyertown Museum of Historic Vehicles is Duryea Day, a celebration of the corporate head of the first American builder of gas-powered automobiles. Boyertown Community Park is the site of an antique car/truck show - plus flea market. Come back September 19 for a new exhibit at the museum, honoring the former carriage works on the site.