Marcus Brandt, Partner at Brandt and Keck Restorations, has a unique take on the work currently being done to refurbish the Frederick Muhlenberg home in Trappe:
"Working on this house is like getting to know a woman. You think you know her. And then you find more and more interesting tidbits about her. As the relationship unfolds, you learn wonderful and amazing things. But she reveals her secrets piecemeal, when it suits her. It's on her terms and no other."
Brandt is working to restore the "Speaker's House," part of Historic Trappe. The house is named in honor of Muhlenberg's role as the first Speaker of the House of the newly formed U.S. Congress in 1789.
The home in Trappe was built in 1763. Over the ensuing decades, it changed hands numerous times and was renovated repeatedly.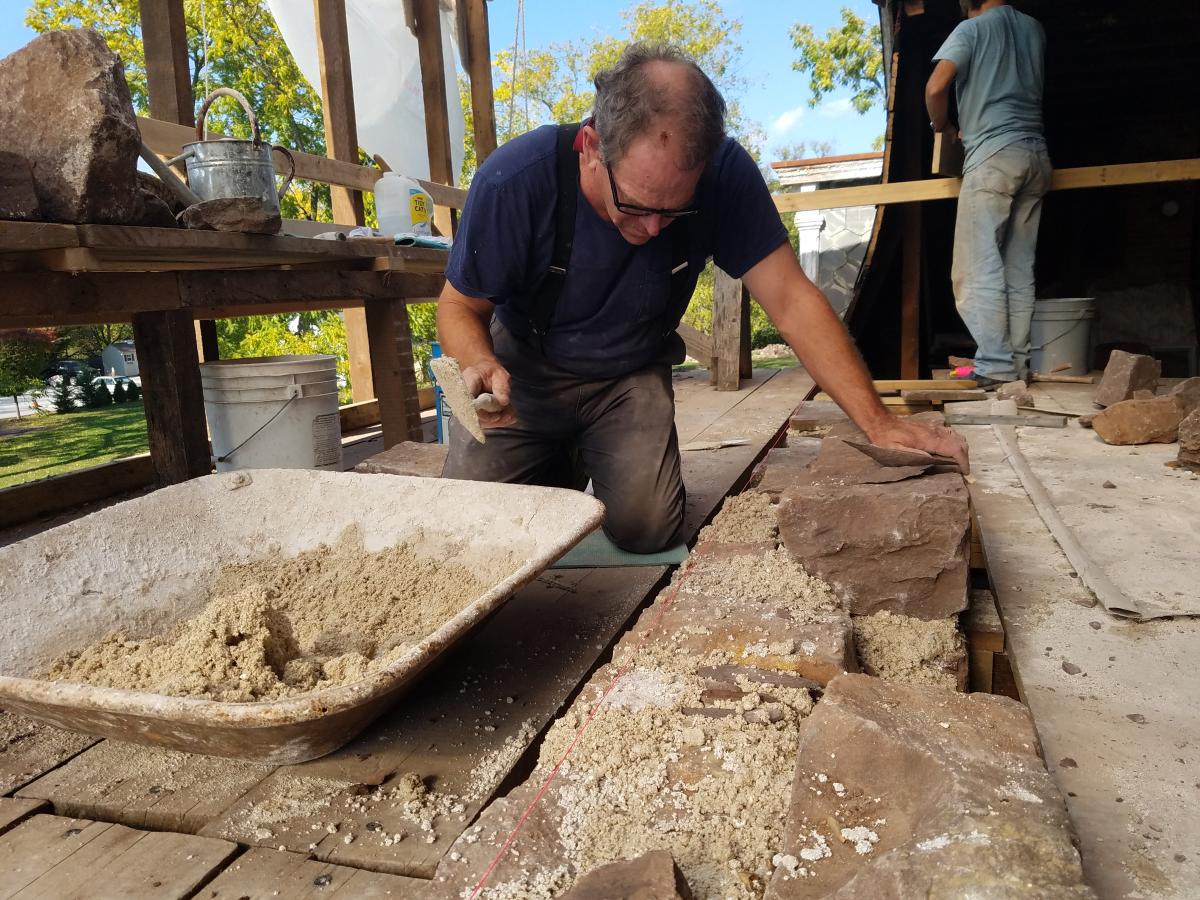 Brandt and a team of skilled volunteers are now bringing it back to its original look.
"I've been playing with old buildings since before I was in high school," he says. "I've always gravitated toward this; I've always liked farms and farm buildings. One thing leads to another, and once you get a reputation as somebody who can fix a barn, you get called for all sorts of weird and wonderful things.
"I've worked on everything from covered bridges to barns to wooden-hulled sailing ships to 12th Century siege weapons for public television. It's cool stuff."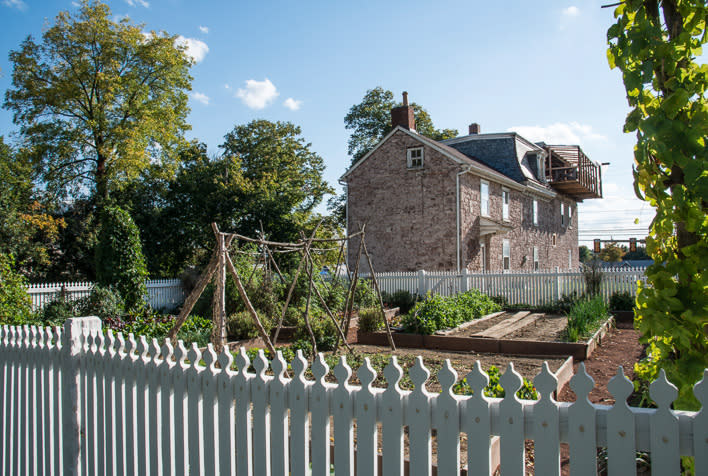 Brandt's career began with a degree not in history, architecture or engineering but agriculture.
"I found I couldn't make a living farming, but I could make a living fixing barns. But the agricultural background informs a lot of what I do. When working on barns, for example, it really pays to understand how hay is made and how grain was produced back in the day."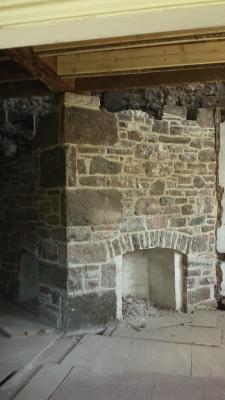 To date, the most ambitious part of the Trappe project was bringing back the home's four corner fireplaces. That work began in the sub-basement, where Brandt had to shore up the foundation before assembling the massive stonework.
"These fireplaces were removed during a remodel circa 1880," Brandt says. "There's about 150 tons of stone in the new hearths we put in. My chiropractor is very happy," he jokes.
The fireplace project, however, is about to be eclipsed by the house's next phase. The restoration team will be removing the 1880s Victorian mansard roof, returning the building's profile to its original 1763 pitched roof.
"We're going to get a crane in and pluck two existing roofs off intact," Brandt describes. "The reason we're doing it that way is because some of the material from the 1763 house got reutilized in the circa 1880 remodel.
"We are really treating the roof like an archeological site. There's so much information to be teased out of those boards. And it needs to be done carefully and methodically. But in doing that, we would expose the rest of the house to the weather while we investigated the mansard roof.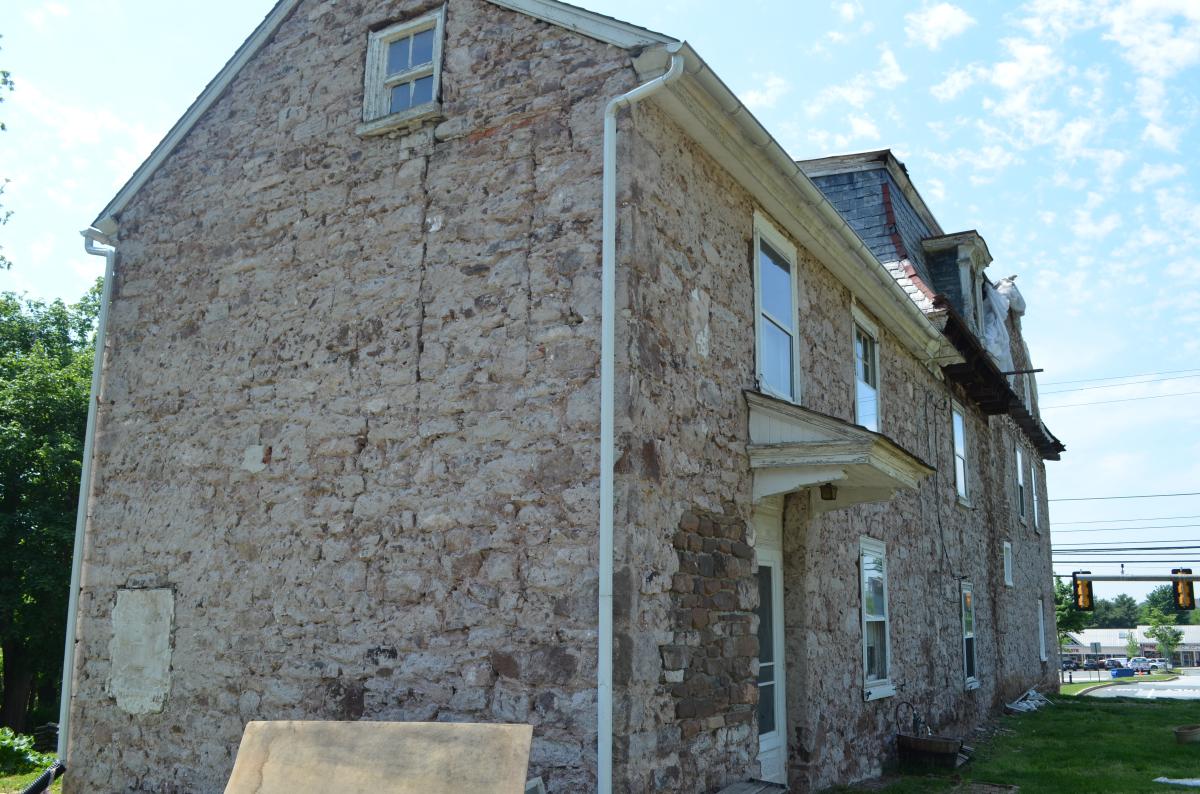 "Bringing a crane in a lifting off the two roofs, we can have our cake and eat it, too. We can quickly get the new roof on. And still have the archeological evidence of the old roof, without exposing the house to the elements.
"I figure if we get decent weather, we'll have it all licked in a day," Brandt optimistically predicts.
In essence, this lady of Trappe is removing her frilly Victorian hat and replacing it with a workaday bonnet that is more in style with the rest of her outfit.
The feat of engineering is open to the public. The work will begin at 9 a.m. on June 10 and is expected to last until sunset.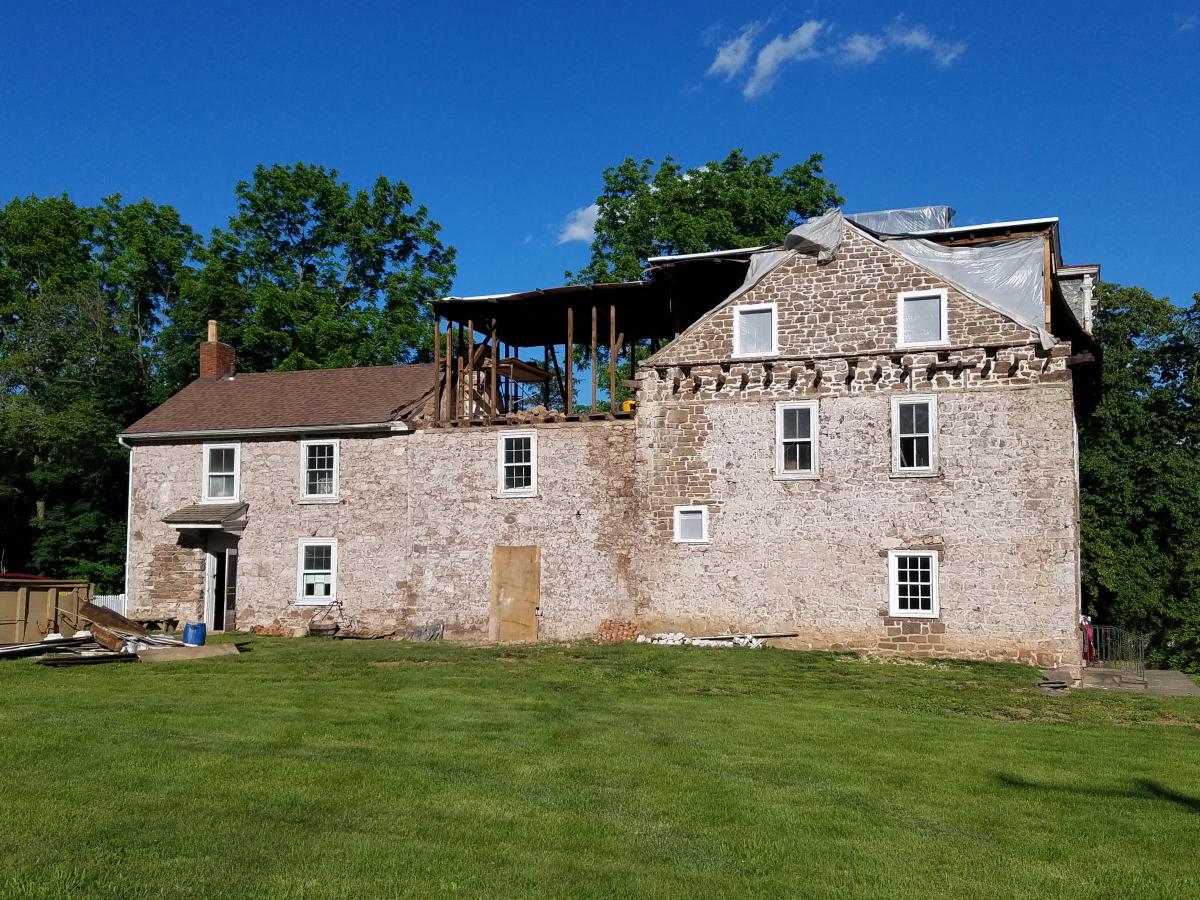 "Show up," Brandt invites. "Bring a blanket. Bring some sunscreen. There will be refreshments, but you can bring your own as well. The Speaker's House is a very cool hidden treasure. Come out and see what we've been up to with it.
"Give back to the community; it's certainly what Frederick Muhlenberg did. He put his life and reputation on the line to do his bit for the America we now live in. The least we can do is give back to our own communities."
If You Go
When
June 10 from 9 a.m. to dusk
(Rain Date is June 11)
Where
The Speaker's House (Home of Frederick Muhlenberg)
151 West Main Street
Trappe, PA
This restoration is just a small part of the larger celebration of the tricentennial of Trappe Borough; visit the website of Historic Trappe for more information.
Historic Trappe has four historic sites open to the public:
The Dewees Tavern Museum (301 West Main Street)
The Henry Muhlenberg House (201 West Main Street)
The Speaker's House (151 West Main Street)
Augustus Lutheran Church (717 West Main Street)