Although the "grown-up" race gets much of the attention at the annual Valley Forge Revolutionary 5-Mile Run®, the event is positioned to have a broad appeal. The morning of April 17 also features a three-mile walk and a 1.776 km Young Patriots Fun Run, all in the spirit of supporting Valley Forge National Historical Park.
Siblings Tyler and Mason Tomlinson signed up to be Young Patriots for last year's edition of the Rev Run, their first shot at tackling the nearly-one-mile course.
"It's a good length for kids," remembered Jess, their mom. "The boys ran it while my husband Matt was running the five miles. And it was great. It helped that they could see the end point. And that there were lots of cheerleading parents along the way."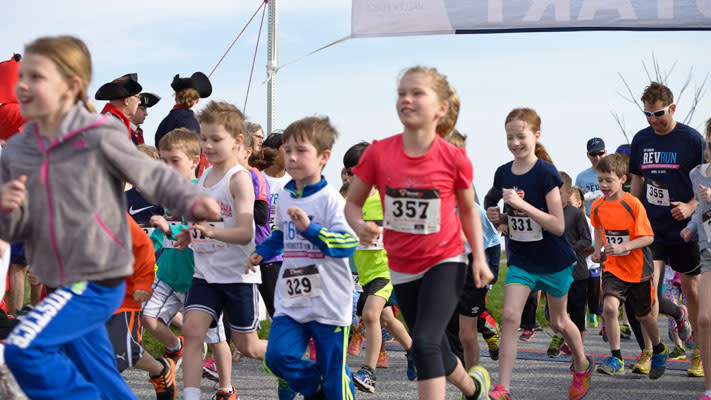 Tyler and Mason are hobbyist runners, participating every Wednesday in their school's running club.
"They wear wrist bands to mark every quarter mile," explained Matt. "They don't run on the track but on a course that goes around the school's field."
I asked about their distances.
"I've run two miles," chimed in Tyler.
"And you, Mason?"
"One mile!" he sang out.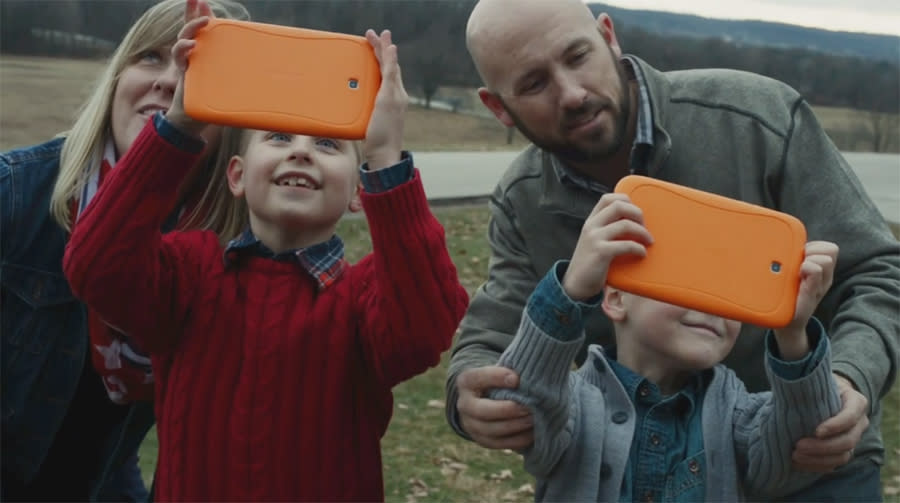 "Mason thought the distance for kids was just right," Jess continued. "Tyler actually thought it could have been a little longer." She suggested that perhaps the Rev Run could incorporate a 5k run for preteens looking for a challenge greater than a mile but less than the full five miles.
"Maybe something like two miles," she suggested.
The Tomlinsons have already registered for the 2016 edition of the race. The details on the Fun Run are as follows:
Registration for the Young Patriots Fun Run is open to children 6-13. Please no parents.
Young Patriots are timed, but it is not a race.
Runners must preregister to participate, which is most efficiently done online. There is no onsite registration.
Registration is $15.
The 2016 Rev Run event differs from its forebears because it incorporates the celebration of the founding of the National Park Service (NPS). The NPS was established in 1916 by President Woodrow Wilson.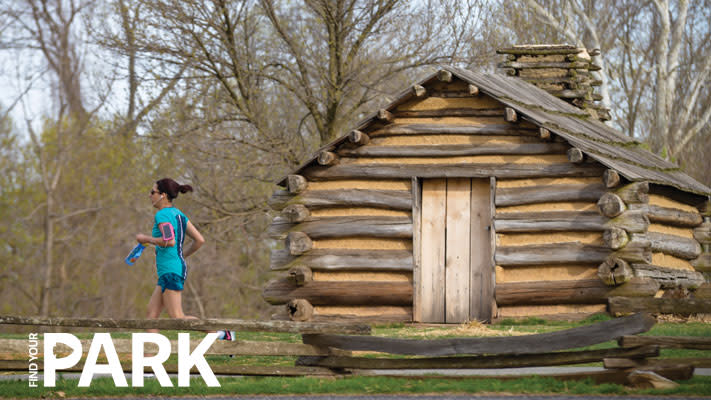 All year long, Valley Forge and its counterparts across the country are advising visitors to explore all they have to offer - even when that discovery is in visitors' own backyards. Their tagline for the celebration is Find Your Park, which will be prominent at the Rev Run and other Valley Forge events throughout the year.
For the first time in Rev Run history, medals are being given to award winners in the various age and gender categories in the five-mile, USATF-sanctioned race. The Find Your Park logo has been incorporated into these medals, making them a unique, commemorative keepsake.
The calendar year 2016 also marks the 40th anniversary of Valley Forge's status as a federal - not state - park. That transferal took place under the signature of President Gerald Ford on July 4, 1976, the nation's bicentennial.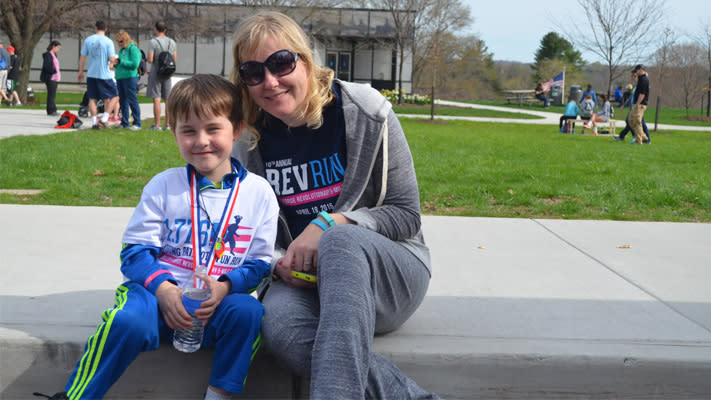 Tyler and Mason both thought that last year's Young Patriot's Fun Run was great, and they also enjoyed the expo afterward.
"It was a lot of fun," Tyler commented. "We got to rest, and then we got [Make It Montco] magnets and a t-shirt. And food."
"We got fruit snacks," Mason added. "Fruit snacks are our favorite candy."