PACKET PICK-UP & RACE DAY INFORMATION
Once again this year, runners will have three chances to pick up their bib packets - on Friday from 12-6pm and Saturday from 9am-3pm at the offices of the Valley Forge Tourism & Convention Board and on Sunday prior to the race.
REMINDER: THERE IS NO RACE DAY REGISTRATION
More information about packet pick-up and race day can be found at the link below.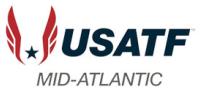 Part of the USATF Mid-Atlantic Grand Prix
Certification #PA17001NP
 
THE CAUSE
All proceeds from the Valley Forge Revolutionary 5-Mile Run® benefit visitors services at Valley Forge National Historical Park. In 13 years, the event has raised nearly $401,500, including a record-breaking $55,500 in 2018.

PROJECTS FUNDED BY REV RUN PROCEEDS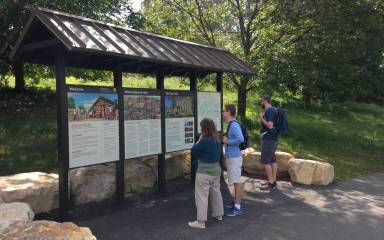 MIDWAY KIOSK
MIDWAY KIOSK
This informational kiosk between the parking area and the Visitors Center makes a first impression on park guests.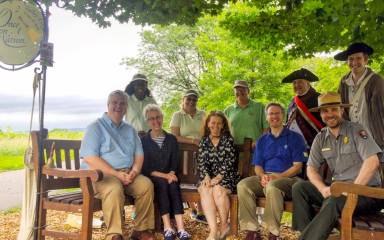 STORYTELLING BENCHES
STORYTELLING BENCHES
During the summer months, have a seat and hear the story of America's fight for Independence with Once Upon a Nation Storytelling Benches.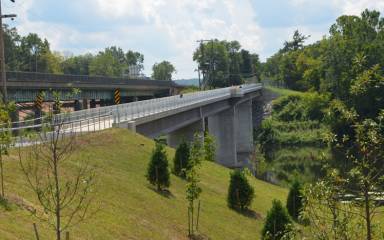 SULLIVAN'S BRIDGE
SULLIVAN'S BRIDGE
Sullivan's Bridge spans the Schuylkill River, linking the Schuylkill River Trail with Valley Forge Park's trail network.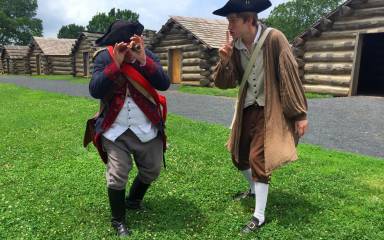 ONCE UPON A NATION
ONCE UPON A NATION
Rev Run funds have helped expand program offerings from Once Upon a Nation and Historic Philadelphia.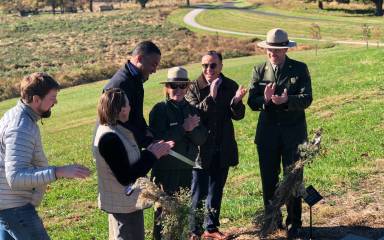 GRAND PARADE TRAIL
GRAND PARADE TRAIL
Newly renovated Steuben Plaza area and meadow shelter for the 3.5 mile Grand Parade Trail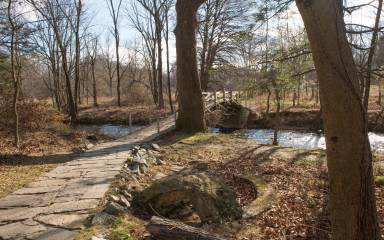 TRAIL CONNECTIONS
TRAIL CONNECTIONS
Rev Run funds have supported trail projects, including linking the Joseph Plumb Martin and Valley Creek Trails at Route 252.