Conquer the Valley Anywhere in the World
 
April 17 - April 25, 2021
 
For 14 years, the Valley Forge Revolutionary 5-Mile Run ® has been a unique challenge for runners of all skill levels. Runners typically trek a five-mile, USATF-certified course that traverses the scenic Valley Forge National Historical Park. This year, we're going virtual and invite runners and walkers of all kinds, and from any location, to participate virtually. The 15th Annual Rev Run falls over National Park Week and all proceeds from the race go directly back into Valley Forge National Historical Park to enhance the visitor experience and support our local national treasure.
We know that the community takes pride in this unique race, and we are so grateful for that because the event supports one of the most important historic sites in Montgomery County, PA in Valley Forge National Historical Park.

It is an honor, and a privilege to serve this special community, and park. Together, we make a difference, and we will move past this to continue to do so. We hope you'll Conquer the Valley with us in 2021.
Here is How It Works:
1. Pick Your Course
Run your 5-mile race anywhere in the world between April 17th – April 25th. Your entry will help support the Valley Forge National Historical Park
2. Receive Your Day Materials
Rev Run branded digital bib
Long sleeve shirt
Finisher Medal
All runners and walkers have the option to have their items shipped or will have the opportunity to pick them up at an in-person packet pickup.
3.Submit Your Results
After completing the race, results should be submitted through your RunSignUp profile.
Packet Pick up will be drive-up this year!
Tent will be located in the Valley Forge TOURISM OFFICE BUILDING:
1000 First Ave, King of Prussia, Pa 19406
Friday, April 16 3 p.m.- 6 p.m.
Saturday, April 17 10 a.m. -2 p.m.
Friday, April 23 3 p.m.-6 p.m.
Saturday, April 24 10 a.m.- 2 p.m.
CONTACT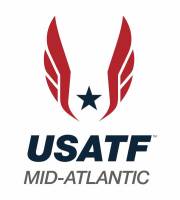 We're a Part of the Mid Atlantic Grand Prix Circuit
Part of the USATF Mid-Atlantic Grand Prix Certification #PA17001NP