Peter Wentz Farmstead
Location: Worcester
Built: 1744
Peter Wentz Farmstead served as Washington's Headquarters on two separate visits during October 1777. It was here that plans were made for the Battle of Germantown and here where the Army made camp after.
History
 
Peter Wentz Farmstead was established in 1744 by Peter and Rosanna Wentz. Thirty-three years later, George Washington became the home's most famous resident. 
In October of 1777, the Continental Army was marching toward Philadelphia. Washington and his troops stopped and made camp at the Wentz farm, with Washington using the stately farmhouse as his headquarters. During this time, plans were laid out for an attack on British forces outside of the city, now known as the Battle of Germantown. 
While the fighting in Germantown started well for the colonists, the battle ended in defeat, leaving Washington and his men to withdraw and return to the Wentz farm for a second encampment. The Army did not stay long, and two months later, it would make a more permanent encampment at Valley Forge. 
The site continued to operate as a farm until 1969 when it was purchased by Montgomery County. The farmhouse was restored and furnished to its appearance during the Revolution and is now dedicated to telling the history of early American farmlife, offering tours and special programming throughout the year. 
Admission is free, though a $2 donation is suggested.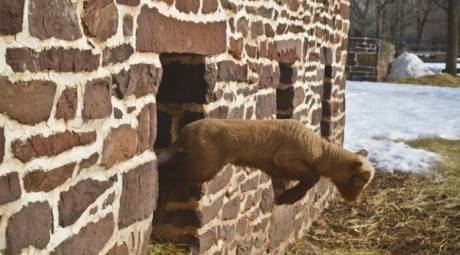 SHEEP SHEARING DAY
April
Part of the Peter Wentz Farmstead's Laerenswaert Series ("Worth Learning" programs). Sheep shearing is just one of the traditional farm activities that will be recreated during the annual event. Other highlights include open-hearth cooking demonstrations, farm tours, yarn spinning, colonial music performances and weaving. Children's activities include colonial toys and games, scarecrow building and a puppet show.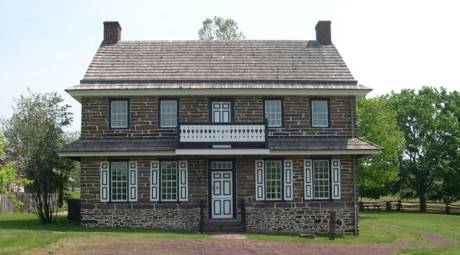 FALL HARVEST
October
Peter Wentz Farmstead celebrates the annual fall harvest as part of its Laerenswaert Series. Fall harvest programs include demonstrations of farm chores including shelling corn and pressing apples. Demonstrations also include open-hearth cooking and food preservation in the summer kitchen.