As a new week begins, so does a brand new batch of exciting, incredible events coming exclusively to Montgomery County! Check out some of our biggest and best events happening this week below!
SPECIAL EVENTS
JUICE WRLD: DEATH RACE FOR LOVE TOUR WITH SKI MASK THE SLUMP GOD & THE LYRICAL LEMONADE ALL-STARS @ SKYLINE STAGE
May 15
​The Mann Center for the Performing Arts
One of the most commanding artists to emerge from the SoundCloud underground, Juice WRLD makes introspective hip-hop that's emotionally raw but powerfully melodic. In 2018, the 20-year-old Chicago native earned such accolades as being named Apple Music's Breakthrough Artist of the Year and Spotify's Biggest Breakout Artist of 2018, partly due to the smash success of his four-times-platinum single "Lucid Dreams," a genre-warping track that's spent over 38 weeks on the Billboard Hot 100 (peaking at #2), in addition to hitting #1 on YouTube's U.S. Top Songs Chart, #1 on Spotify's Global Chart, and #2 on Billboard's Streaming Songs Chart.
THANK YOU SCIENTIST
May 16
​Ardmore Music Hall
Thank You Scientist is an American progressive rock band from Montclair, New Jersey, United States.Thank You Scientist was born at the New Jersey Montclair State University's music program, when guitar player Tom Monda met saxophonist Ellis Jasenovic and trumpet player Andrew Digrius. Their musical taste for Frank Zappa, Harry Nilsson, The Beatles and Mahavishnu Orchestra would later become an influence and a seed for Thank You Scientist.
Montco Makers
Beer, Wine & Spirits Events
SKIPPACK SPRING WINE FEST
May 18
​Skippack Village
The Food and Wine Festival features spectacular food trucks and a multitude of vendors to browse. There will be live music and plenty of shopping options. To top it off we will be featuring wine from the Pennsylvania area wine growers and distilleries. So if you need an excuse to call the babysitter, this would be the one!

About the Venue Skippack is a beautiful, classic American small-town located in the heart of Montgomery County, Pennsylvania.  Offering a vibrant selection of boutique retail shopping, services and 5-star dining, the classic look and feel of historic Skippack Village has something for everyone!

Share and post your pictures using #WinetoberFest throughout the day!
MAY COCKTAIL CLASS
May 15
​Gypsy Blu
Join us the third Wednesday of the month to shake up some cocktails and have a chance to get your concoction featured as our drink of the month! This month we will be featuring: Patron vs Ilegal. We will teach our guests 2-3 cocktails per class and give you the opportunity to learn about the spirits. Once you are a master bartender, we will give you mystery ingredient to create your own cocktail. 

We will have light appetizers available during the class, if you would like dinner, we suggest making a reservation prior to the class. 

Classes begin at 6:30 PM at Gypsy Blu in Ambler. 
THEMED TRIVIA: GAME OF THRONES
May 16
Glenside Ale House
Join us for our monthly Themed Trivia! This month your host James is ready to serve you 3 rounds of questions from the top TV Show GAME OF THRONES!!

Free to Play & Prizes are given to the top teams! Claim victory on May 16th.
Adventure Montco
Energizing Events
PADDLE PENN'S LANDING
May 3 - September 29
Independence Seaport Museum
Paddle your way around the Penn's Landing basin in a kayak, rowboat, swan, or dragon for the perfect outdoor recreational activity.  Located near Spruce Street Harbor Park and the Hilton Penn's Landing, Paddle Penn's Landing is a unique afternoon adventure with family and friends or a memorable date with your sweetheart on the Delaware River in Philadelphia.
ADMIRAL'S TAVERN
May 10 - September 28
Independence Seaport Museum
Kick back on summer nights with stunning views of the Ben Franklin Bridge and a cold drink in hand, all while aboard the oldest steel warship afloat in the world.  The Admiral's Tavern beer garden (21+) is popping up again on Cruiser Olympia at Independence Seaport Museum every Friday and Saturday from 6:30 - 10:30 p.m.  
Gather your crew for drinks, snacks, fun, and games on the most historic ship in Philadelphia.  Food will be available for purchase.
Cover charge: $8 per person, includes on drink ticket. 
Patriot Trails
Historic Events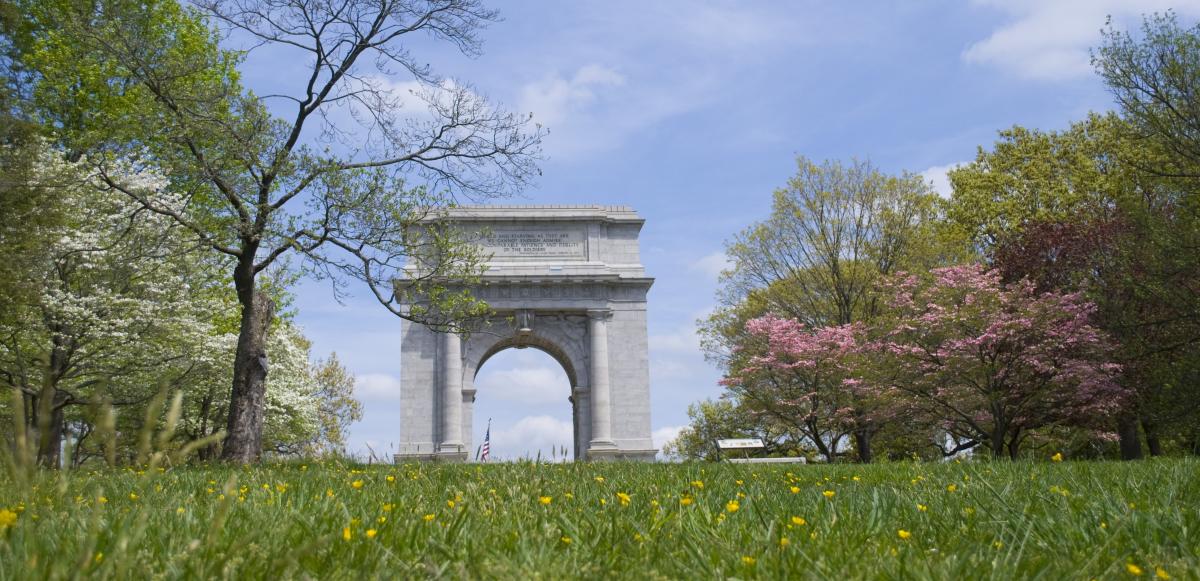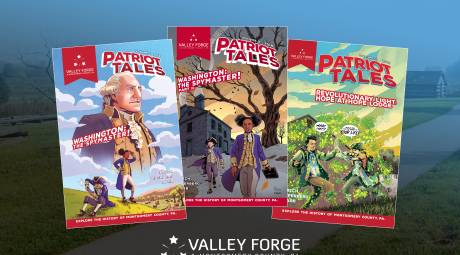 PATRIOT TRAILS
Take a journey back to 1777 with Patriot Trails, our history brand dedicated to exploring the sights and sounds of the Revolutionary War.

Follow in George Washington's footsteps from Valley Forge National Historic Park to the history and heritage woven throughout the towns of Montgomery County and feel the stories come to life around you as you tour through the historical homes and parks.
Arts Montco
Special Events
LISSIE
May 15
​Ardmore Music Hall
Elisabeth Corrin Maurus, known as Lissie, is an American singer-songwriter. She released her debut EP, "Why You Runnin'", in November 2009. Her debut album, Catching a Tiger, was released in June 2010. Her second studio album, Back to Forever, was released in October 2013.
ABINGTON SYMPHONY ORCHESTRA WITH KARA SILVERMAN, FLUTE
May 17
​Abington Presbyterian Church
The Abington Symphony Orchestra rounds out their season featuring one of its own. Kara Silverman, principal flute in the ASO, steps out front to solo in the melodic and charming variety heard in John Rutter's Suite Antique.
THE PRINCE EXPERIENCE
May 18
​Valley Forge Casino Resort
The look, sound, and essence of 'The Purple One' explodes on stage as Gabriel Sanchez of THE PRINCE EXPERIENCE delivers hits such as "Let's Go Crazy", "Purple Rain", "Kiss", and all the hits. The show brings to life the Purple Rain era of Prince, complete with costumes, props, and even a Morris Day. The Prince Experience transports you back in time and gets you ready to party like it's 1999. 
For a great evening of entertainment, don't miss a fun-filled night as Gabriel Sanchez Presents THE PRINCE EXPERIENCE on Saturday, May 18 at 8pm in The Venue at Valley Forge Casino Resort.
OLD DOMINION'S MAKE IT SWEET TOUR WITH JORDAN DAVIS & MITCHELL TENPENNY @ SKYLINE STAGE
May 18
​The Mann Center for the Performing Arts
DETAILS
Last year turned into something of a triumphant victory lap for Old Dominion. Their smash hit "Hotel Key" ascended to #1 on the Billboard Country Airplay and Media base charts, becoming their 6th #1 from the album Happy Endings. With multiple platinum and gold certifications, Old Dominion also notably eclipsed 1 billion on-demand streams, averaging nearly 4 million monthly listeners on Spotify alone. In October they released the upbeat "Make It Sweet" and announced their major headlining tour. Don't miss the Academy of Country Music's "Vocal Group of the Year" live at the Skyline Stage on Saturday, May 18 with special guests Jordan Davis and Mitchell Tenpenny.

Tickets are on sale now via Ticketmaster.com, (800) 745-3000, or the Mann Box Office.
Arts Montco
On the Stage
CAFE PUTTANESCA
May 14 - June 9
Act II Playhouse, Ltd.
Music and Lyrics by Michael Ogborn
Book by Terrence J. Nolan and Michael Ogborn
May 14-June 9
A riotous musical comedy! Three "ladies of the evening" hang out in post-war Amsterdam, singing songs and telling jokes.
"Great, grown-up fun!" -Courier-Post
COMEDY CLUB PRESENTS: SPECIAL EVENT LAST MINUTE REPLACEMENTS
May 17
​Valley Forge Casino Resort
The Last Minute Replacements are an innovative, fresh improv comedy team based in Chester County, Pennsylvania. Bringing new twists and outrageous characters, The Last Minute Replacements turn audience suggestions into side-splitting scenes that are sure to leave you laughing. Since their debut performance, The Last Minute Replacements have been in demand by various venues in the Chester and Montgomery counties of Pennsylvania including The Colonial Theatre. For more information, see our bios page at thelastminutereplacements.comOpens a New Window. 
COMEDY CLUB PRESENTS: THE BYRNE DOUBT TOUR