The clocks spring forward this weekend, bringing a return to darkness when those morning alarms go off but, on the upside, sunsets that are a full 60 minutes later.
So enjoy. Montgomery County has 16 ways to maximize both daylight and moonlight this weekend.
Tomfoolery – Act II Playhouse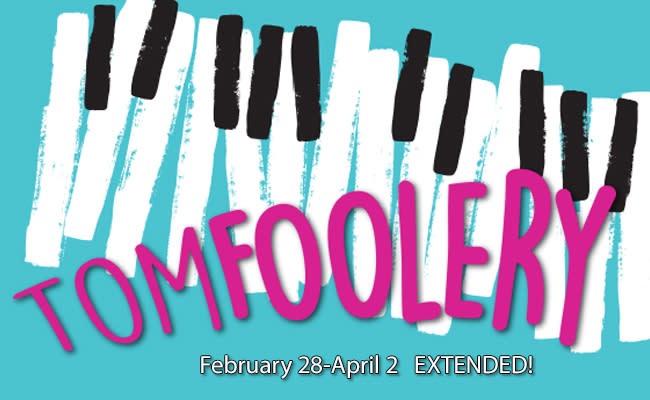 March 9-12
This revue presents the unusual talent of Tom Lehrer, satiric songwriter from the 1950s and 1960s. His best-known work – tackled a while ago by Daniel Radcliffe on The Graham Norton Show – is "The Elements," a list of chemicals from the Periodic Table listed lightning-fast song-style. This production at Act II Playhouse, was hailed in a Philadelphia Inquirer review as "… a tour de force for writers and actors alike."
The Matchmaker – People's Light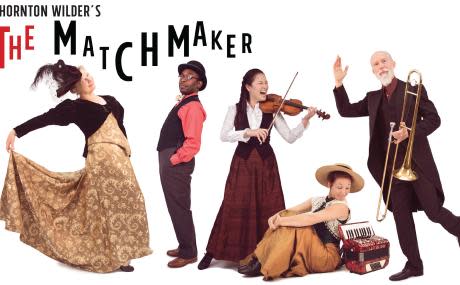 March 9-12
Last chance to catch this production, which closes this weekend. Thornton Wilder's play from the 1950s was eventually given a musical treatment and a new title, Hello Dolly!, which is set to be revived on Broadway in 2017 with Bette Midler. The story, which unfolds at breakneck pace at People's Light, is about a sweet and well-intentioned widow who can't keep from interfering in the love lives (and business dealings) of those around her.
Weekend Hours - Wharton Esherick Museum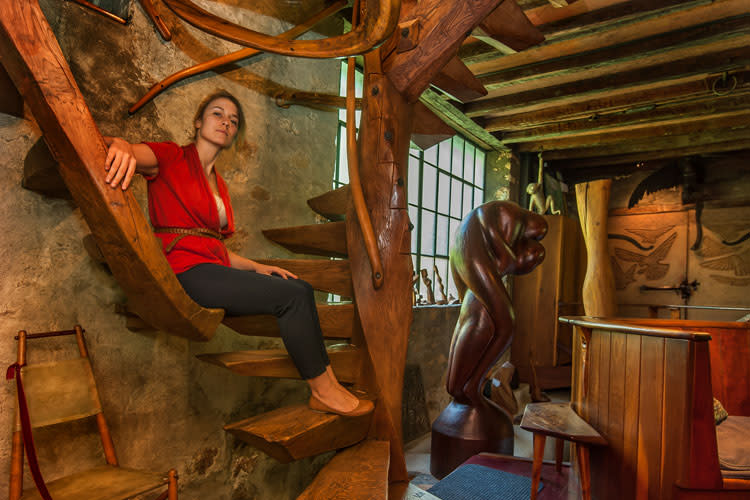 March 11-13
Each spring the magical Wharton Esherick Museum and Studio awakens from hibernation and begins its weekend hours and tours. Take a trip into the secluded woodlands near Valley Forge and see the home and workshop of a little-known artist with a big reputation for creativity and quirkiness.
Restaurant Week - dineKOP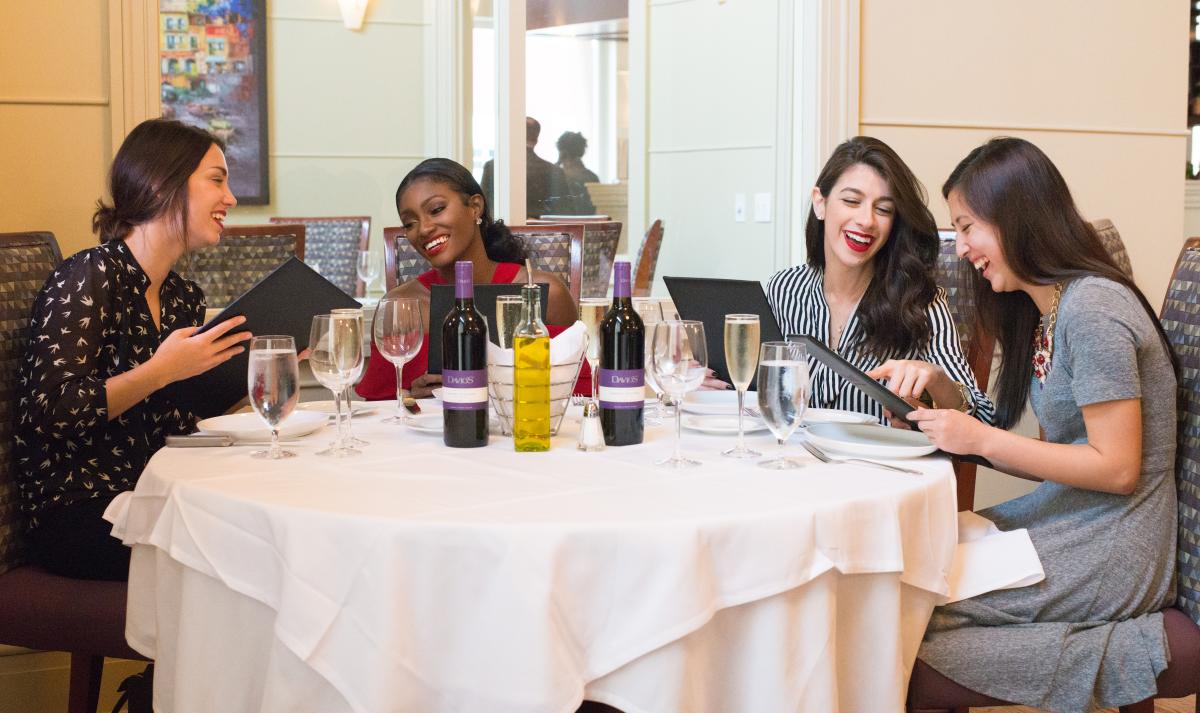 March 9-12
The dining along North Gulph Road is experiencing a true Renaissance, between new restaurants coming to King of Prussia Mall (Outback Steakhouse opened February 22) and those cutting ribbons at the King of Prussia Town Center. dineKOP puts the best of the best within very friendly price ranges: $10-$20 for lunch, $20-$40 for dinner. A portion of the proceeds benefit Children's Hospital of Philadelphia.
The Laramie Project – Steel River Playhouse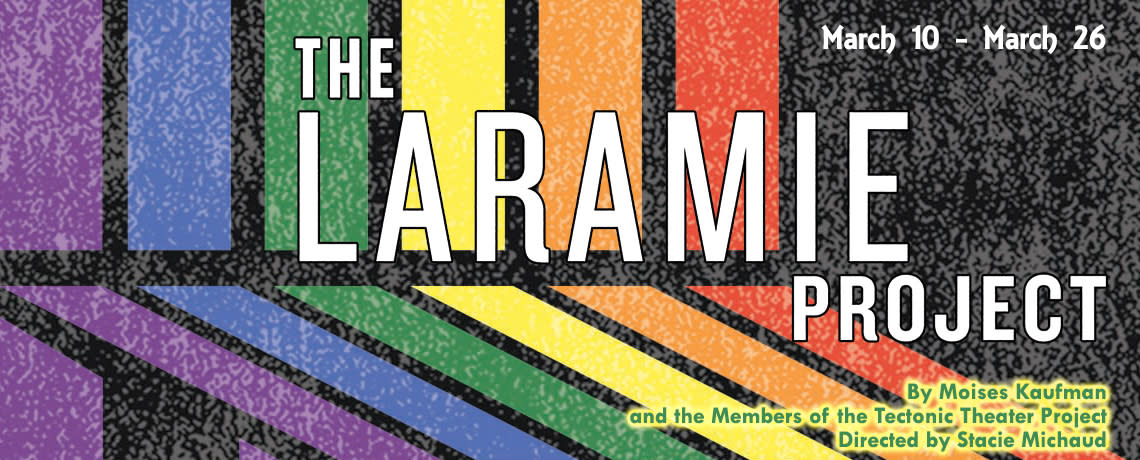 March 10-26
This drama at Steel River Playhouse uses the citizens of Laramie, Wyoming, to tell the tragic tale of Matthew Shepard, a 21 year-old student who was the victim of a fatal beating characterized as a hate crime. The author interviewed more than 200 locals, resulting in a compelling multi-view account of the horror. As staged, it is a compelling and moving theatrical experience.
Boat Show – Greater Philadelphia Expo Center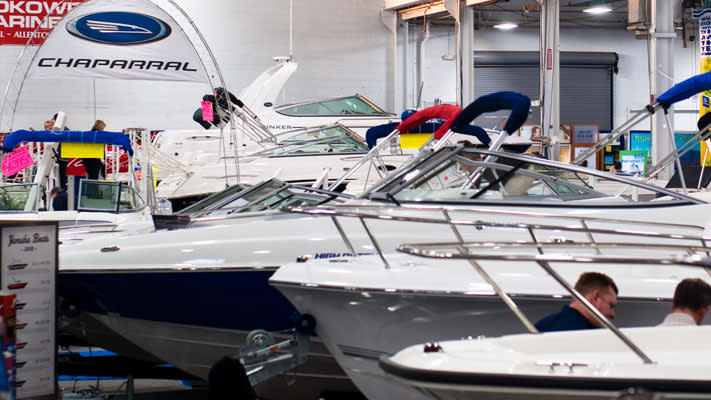 March 10-12
Just about any watercraft you can imagine – from jet skis to pontoon boats – is on display at the 2017 boat show, which docks at the Greater Philadelphia Expo Center for an entire weekend. Just in time for summer, this is a chance to kick the tires – well, kinda-sorta – on the latest in aquatic leisure-crafts.
Incorruptible: A Dark Comedy about the Dark Ages – Methacton Community Theater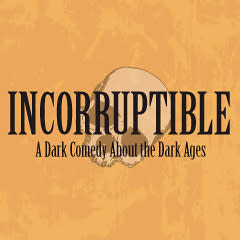 March 10-12
MCT presents this wild farce in a two-week run that relies heavily on the talented cast's goofy-yet-precise sense of comic timing. The story involves a French monastery that has hit financial difficulties. No bones about it, the solution they devise is hilarious. The mayhem unfolds at the Variety Club Recreation Hall, 2950 Potshop Road, Worcester.
Bluebird Box Building – Lower Perkiomen Valley Park
March 11
What better way to bring some spring cheer to your yard than inviting a family of bluebirds to hang out? This step-by-step session at Lower Perkiomen Valley Park ends with participants taking home their own hand- built bluebird box, supplemented by info on how to attract feathered residents.
Waterfowl Watch – Green Lane Park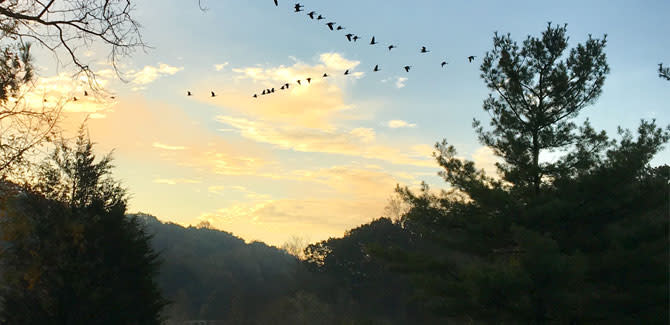 March 11
The spring migration of ducks, geese and swans is well underway, with flocks reclaiming their northern feeding and breeding grounds. Bring binoculars and join nature experts as they explore three birding hotspots in Green Lane Park. You'll quickly understand why this lush site is designated as one of Pennsylvania's "important bird areas."
Tea Party – Town Book Center & Café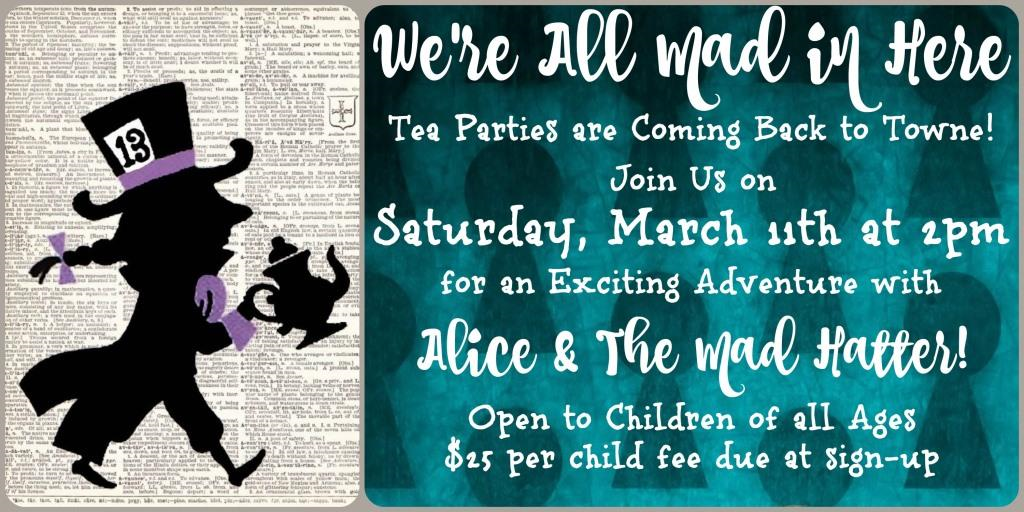 March 11
The phrase "mad as a March hare" became commonplace through Lewis Carroll's children's book Alice's Adventures in Wonderland. Given that literary connection, it's clear why Towne Book Center & Café positioned its March children's program as a tea, with Alice and the Hatter in attendance.
Star Wars Day – Elmwood Park Zoo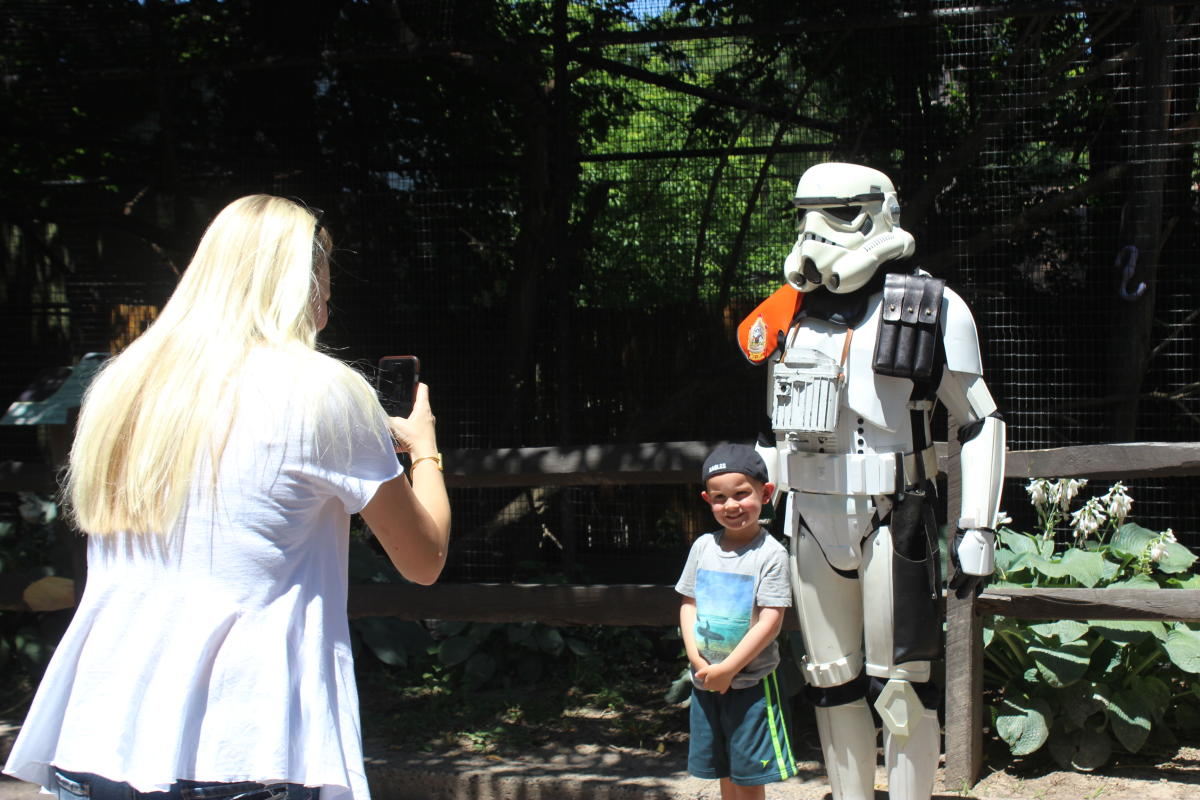 March 11
Feel that force? The one pulling you toward Elmwood Park Zoo? It's the draw of Star Wars Day, which opens with a buffet breakfast that promises to be the best one that costumed kids ever BB8. The rest of the day features characters (until 3 p.m.), trivia, games, collectibles and for adults, out-of-this-world cocktails.
Silly Joe Sings! – Phoenixville Library
March 11
Phoenixville Library (slightly out of county, but not by much) packs a lot of giggly fun into a 45-minute program. The performance from Silly Joe features a lot of nonsense tunes, plus the invitation for kids to quack like a duck and – our favorite – dance with underwear on their heads. Registration is requested beforehand.
Peyote Stitch Bracelet – Abington Art Center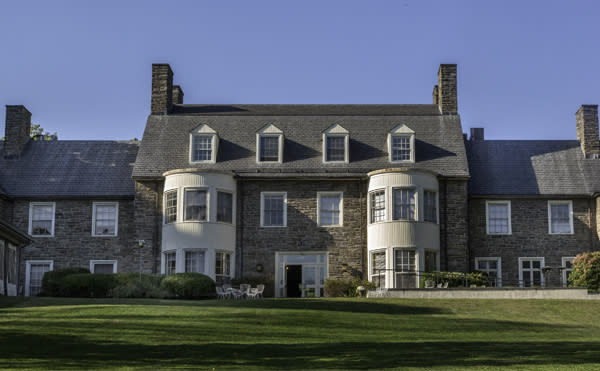 March 11
The versatile peyote stitch is easy to learn and instrumental in weaving latest tile beads into a sleek bracelet. Instructors at Abington Art Center will show you how, including how to complete the piece with a toggle and loop closure from seed beads. Beads, beading thread, and beading needle are included in the $10 materials fee, atop the $65 registration ($62 for members).
Free Tours – Historic Keith House at Graeme Park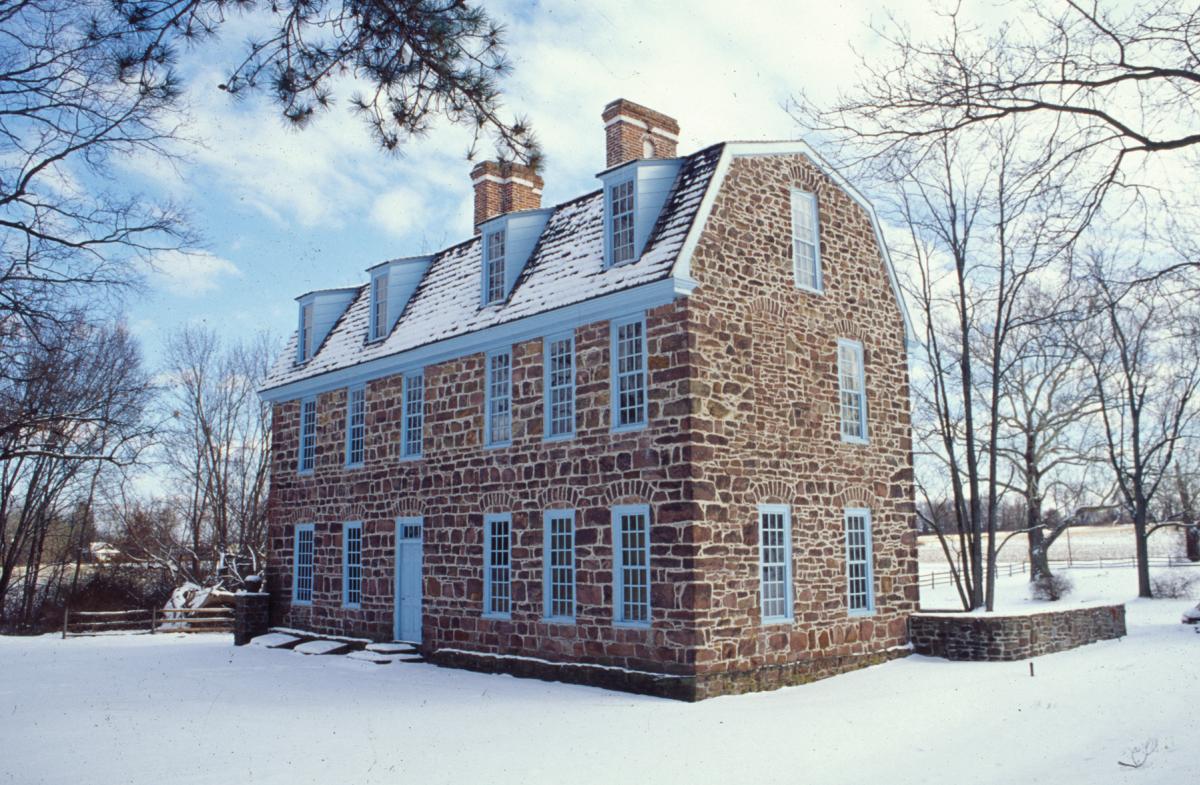 March 12
Commemorating the 336th anniversary of William Penn's charter, which led to the birth of Pennsylvania, Graeme Park's Sunday tour schedule is free. Guides will help visitors discover the history of the Keith House, home of British Loyalist Henry Hugh Fergusson. His wife famously delivered a message to Washington, demanding his surrender. Fortunately for us, Washington ignored the suggestion. Tours begin at noon and end at 3:30. Light refreshments will be on sale.
Full-Moon Walk – Norristown Farm Park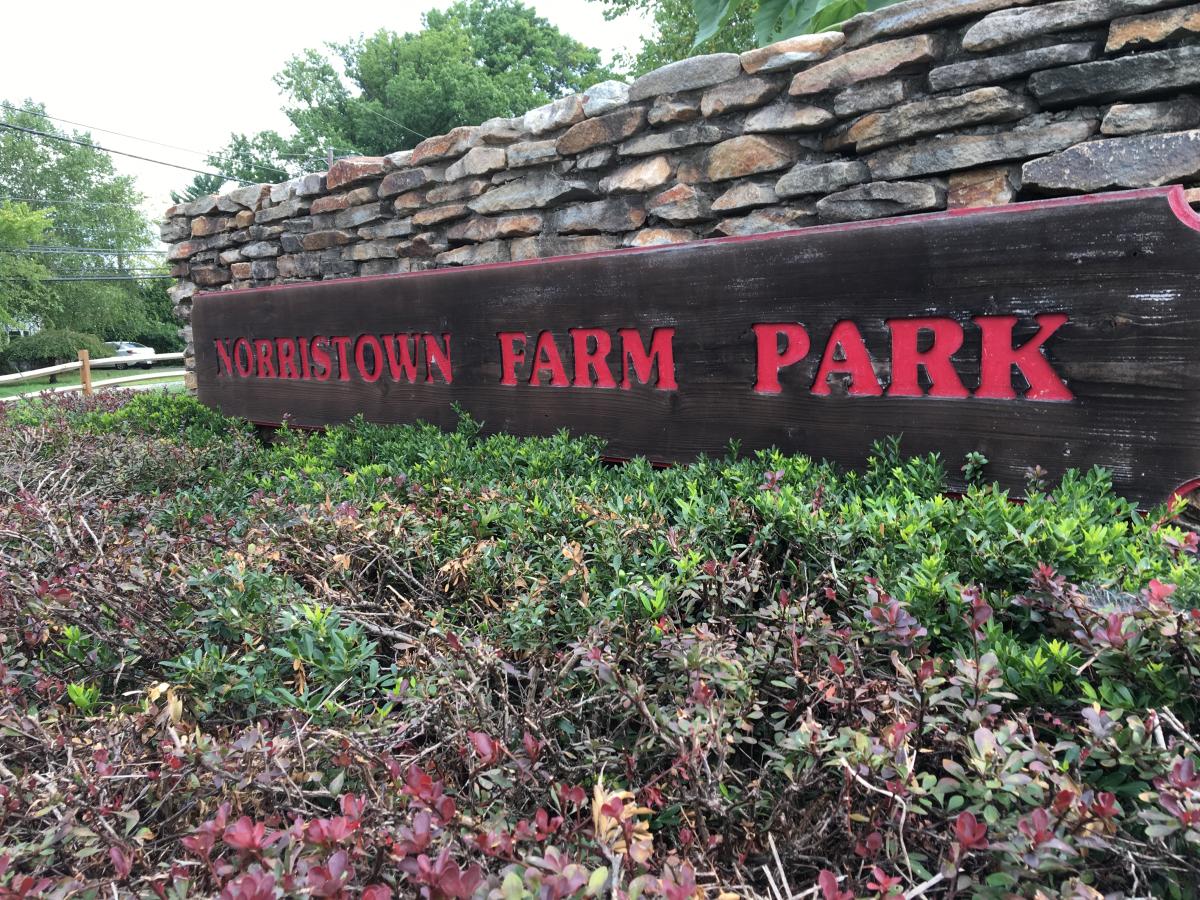 March 12
The onset of Daylight Savings Time makes for a great evening for a walk – even more so because of the full moon. Join the nature experts at Norristown Farm Park for this celestial stroll.
Wedding Showcase – Sunnybrook Ballroom

March 12
Sunnybrook Ballroom's wedding showcase is the perfect opportunity to make your dream wedding a reality. From DJs to photographers, jewelers to salons, and florists to wedding fashions consultants, 23 local vendors will be onsite. Plan to attend for some swag, some sweet samples and some sage advice.
Strangers on a Train – The Colonial Theatre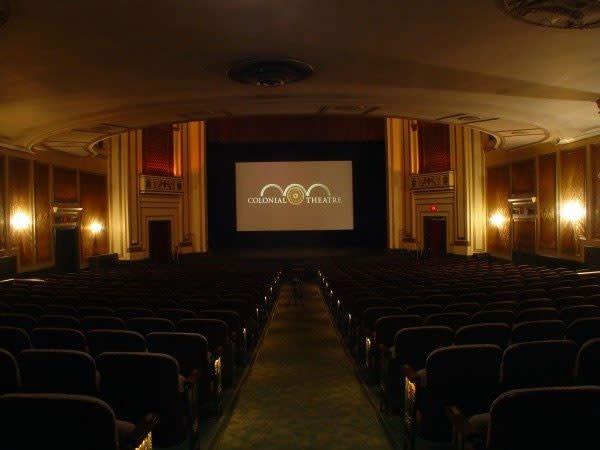 March 12
The Sunday classics at The Colonial Theatre features the master of suspense this weekend with a big-screen showing (the way it was meant to be) of 1951's Strangers on a Train. It's a B&W noir-ish tale of a double murder that provides both killers with an airtight alibi… which eventually unravels. The story was also humorously reinterpreted in 1987 as Throw Mama from the Train.
Winter is on the wane; celebrate the arrival of spring with a mini vacation in a Montgomery County hotel. Check our accommodations with indoor pools and, along with your swim, enjoy the summery scent of chlorine on your skin.