The Valley Forge Revolutionary 5-Mile Run® is a morning full of challenges.
Sure, this year's 1,300 expected runners (a record turnout) will face the daunting terrain of Valley Forge National Historical Park. And the walkers and children participants will likewise dig deep.
But consider the task being undertaken by professional baritone John Packard.
He's got to take center stage before the starting gun and belt out a pitch-perfect version of The National Anthem.
And what's more, he's got to nail his performance after arising at what he admits is "...an ungodly hour."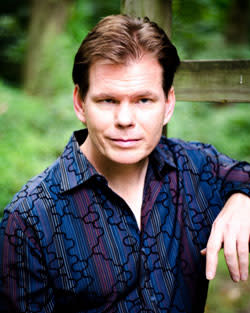 He is, however, more than up to the task, given a 20-year career in opera.
"Funny thing about that anthem is that, among singers, it's known to be difficult," Packard says. "The reason why pop singers sing it the way they do is because it's too difficult to sing the way it's written. So they add all this schmaltz
"And sometimes they get lost. Like Christina Aguilera [at the 2011 Super Bowl]. They forget where they are."
Packard, though, has been coached on navigating The National Anthem by some of the best.
"Gene Hart, the voice of the Flyers, was a huge opera fan," he says. "And on occasion, I did the anthem for them. And Gene always said, 'Sing it straight. I like it when it's sung straight. It's more emotional when it's sung straight.' He frowned upon all the embellishments of pop singers."
So when Packard presents his version against the backdrop of the Muhlenberg Huts on the morning of April 17, it's a safe bet to be a stirring, unencumbered performance.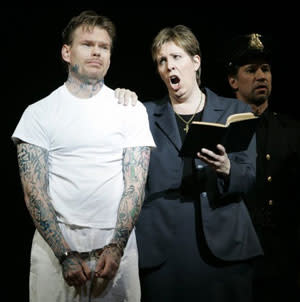 Packard didn't start out being a basso profundo. "I went to a small, liberal arts college in New York, studying business administration," he remembers. "I needed a little money, so I auditioned for the choir for a scholarship. The director liked me very much... so much so that he gave me a scholarship and a solo."
Before that connection, Packard's familial background had a modicum of musical talent. His father reportedly had a worthwhile voice, and a grandmother, according to family lore, had a recording career in the 1930s.
"I guess it was in my genes," he says.
But his education in classical music was anything but formal.
"I was a junior in college before I'd even heard opera," he relates. "I mean, I had heard it like everybody else had, in those old Warner Brothers' cartoons and stuff like that. But I wasn't really exposed in a legit way until college."
The business career went by the wayside. He studied music and voice at Concordia College and went onto the Academy of Vocal Arts (AVA) in Philadelphia. In 1992, he was a finalist in the Pavarotti Competition.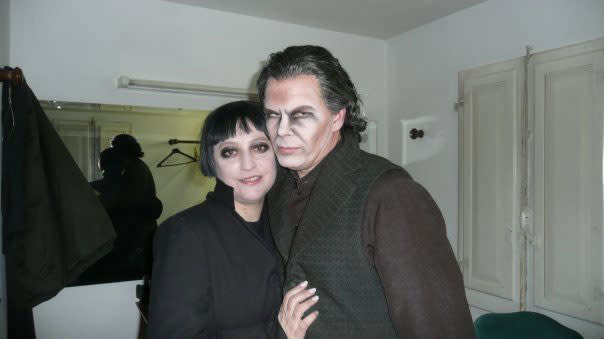 It was an opening of a performance career that has taken him all over the world. He has tackled such operatic roles as Billy Budd, Figaro, Rigoletto and Sweeney Todd, and appearing with some of the world's leading opera houses. He created the role of Joseph DeRocher in the world premiere of Dead Man Walking with the San Francisco Opera and sang the role in more than a dozen productions in North America and Europe.
He connected with Rev Run organizers through Ingrid Cantarella-Fox, a member of the race's vast volunteer committee.
"I met Ingrid because I volunteer with the Youth Mentoring Project, an organization where she is Senior Project Coordinator," Packard explains. Cantarella-Fox recommended Packard after hearing him sing for herself. The Youth Mentoring Project is a nonprofit in Malvern that promotes goal-setting and character-building through physical fitness and sports.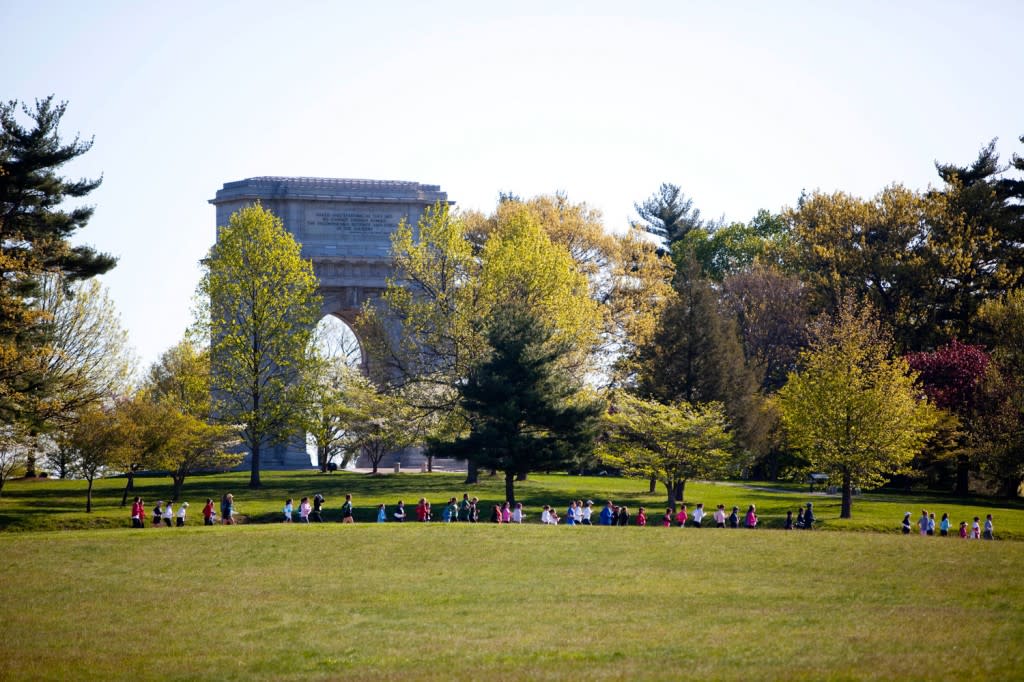 For a chance to hear Packard prior to the firing gun of the Valley Forge Revolutionary 5-Mile Run, runners, walkers and youth can register. Online registration closes today (April 13), but in-person registration is possible April 15-16 at:
The Valley Forge Tourism & Convention Board
1000 First Avenue, Suite 101
King of Prussia, PA 
Members of the public who merely want to come to the park, cheer on the athletes, visit the after-race expo and enjoy Packard's singing can attend for free, with the knowledge that shuttle buses are needed to get onsite. Shuttle service begins at 6:30 a.m., departing from the VFTCB offices on First Avenue.