As summer 2017 continues to unfold, Valley Forge National Historical Park's guided bicycle tours are easily accessible. Each Saturday from now until September 7, these two-wheeled excursions create a one-of-a-kind adventure.
Having never "officially" explored the park from behind a set of handlebars, I made a reservation through The Encampment Store and saddled up.
Bikes can be rented ($25 for adults, which includes the fee for the tour), or riders can bring their wheels from home.
I chose the latter and after unloading my bike from the car, I met my guide, Randy Rice.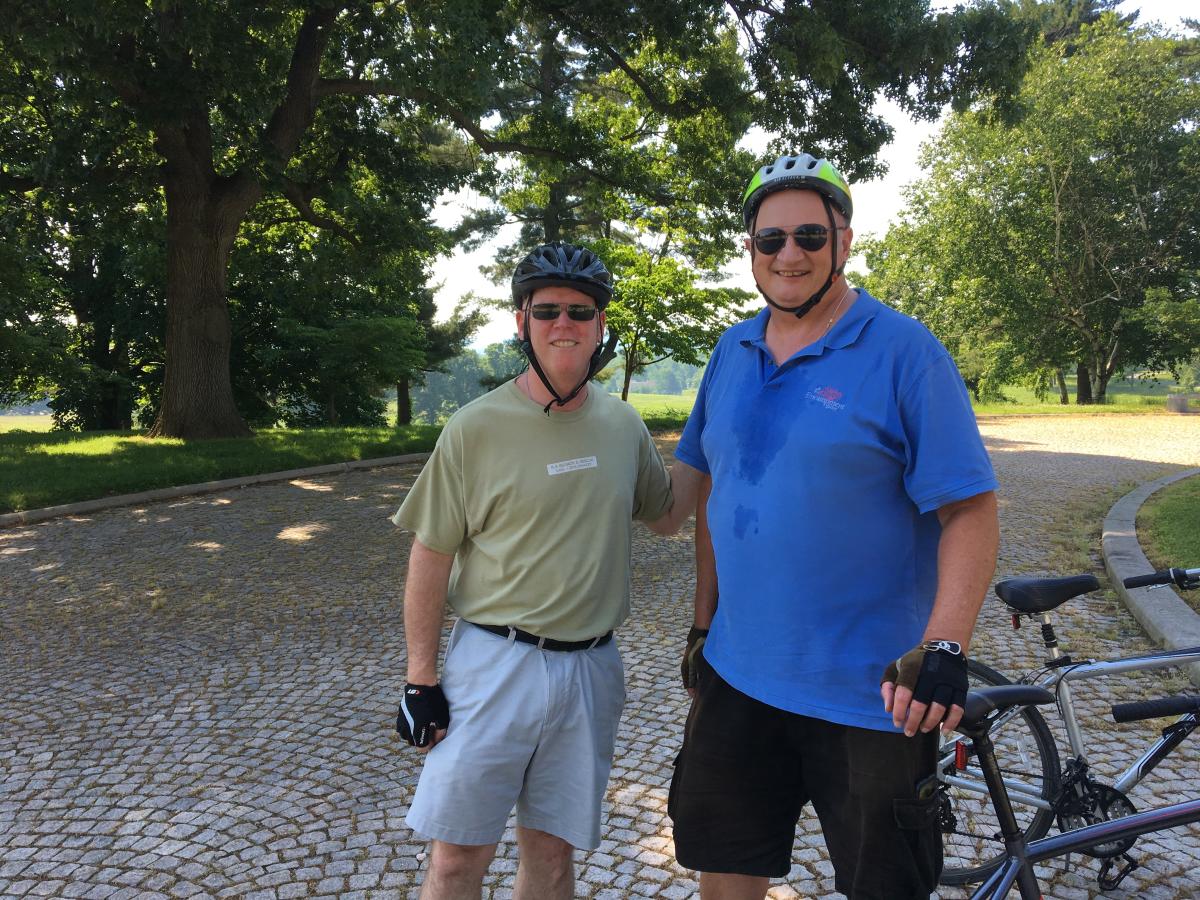 Rice's journey to bicycle tour guide came after a tech career and a love of cycling, including participation in long-distance rides.
For the past nine years, he's been telling Valley Forge's story, bringing visitors through the park, propelled by pedal power.
"People think they know this story," he says. "They think the Revolution was all about taxes. That's a short-sighted view. It was about so much more. It was about unfair trade policies and unreasonable merchant fees and arbitrary law enforcement and religious oppression.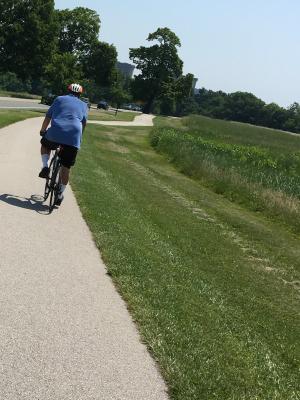 "There wasn't one reason we sought to cut ties with King George; there were many."
We shove off from the bike rental kiosk – newly renovated and more permanent than the trailer it replaced – and head for the Muhlenberg Huts.
There, Rice depicts the woeful condition of the army as it arrived in December 1777. But he also sheds light on the conditions that resident farmers faced.
"If a family knew that the army was arriving, either side," he said, "it became obvious pretty early on that they best clear out. The Continental soldiers took the 22 farms on this site and pretty much decimated them.
"Between the 2,000 huts and the miles of defensive trenches that were built, this land was unfarmable for decades after the war.
"It was also unsafe. Traitors – even if only suspected – were routinely hung."
We glide off to the Memorial Arch. From the vantage point of the bicycle seat, it's easy to imagine that I'm on horseback, trotting through the encampment to update General Washington on the status of the soldiers.
We discuss the politics and economics of war, including the worthlessness of Continental currency. Rice pulls a few examples from a leather sack in his pocket.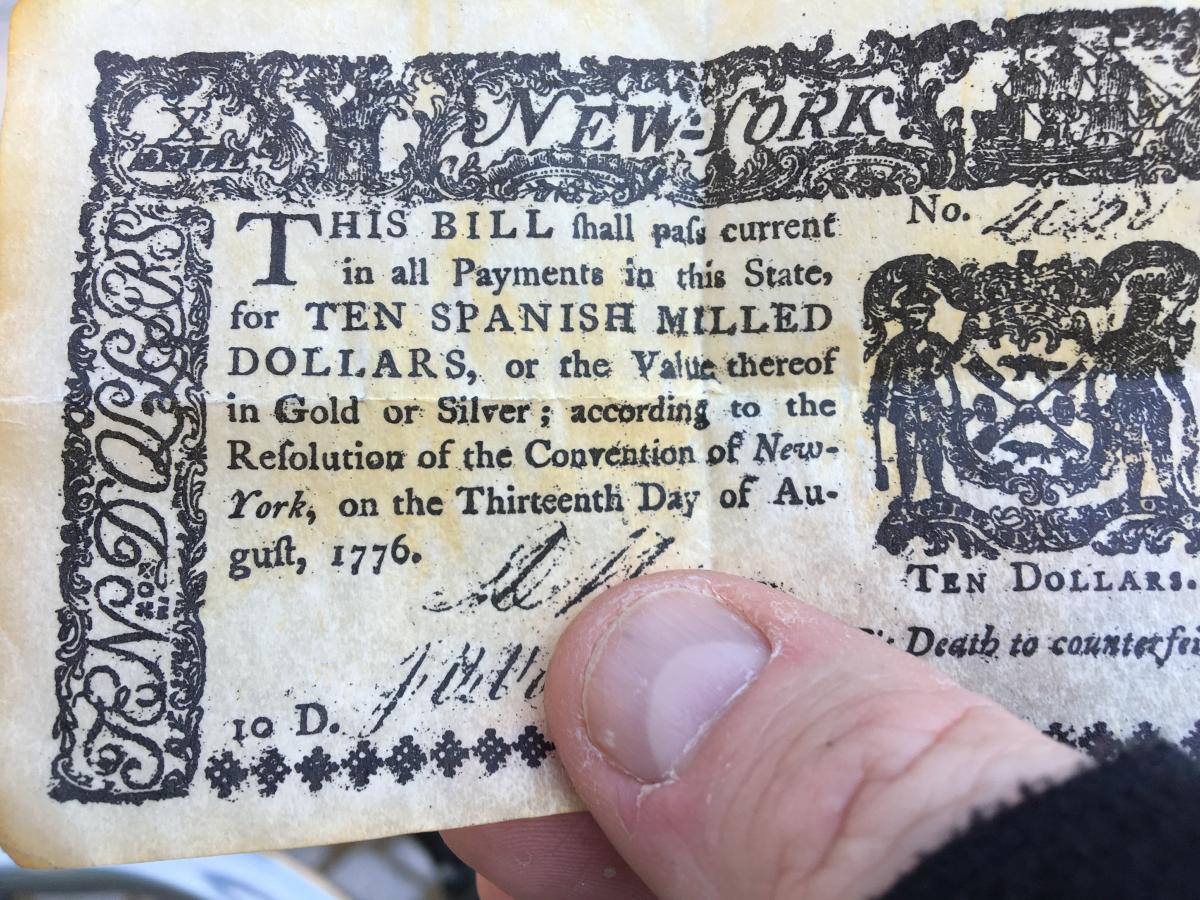 "British coin was silver and gold," he explains. "The colonists' coins were tin. That tells you a lot about how local money was valued."
We climb to the Wayne Statue. Rice uses this setting to describe military discipline.
"You didn't dare let Anthony Wayne hear you call him Mad Anthony Wayne," Rice warns. "The punishment was 100 lashes, in full view of not only the men, but the camp followers and the children as well."
It is here that Rice's knowledge surprises me.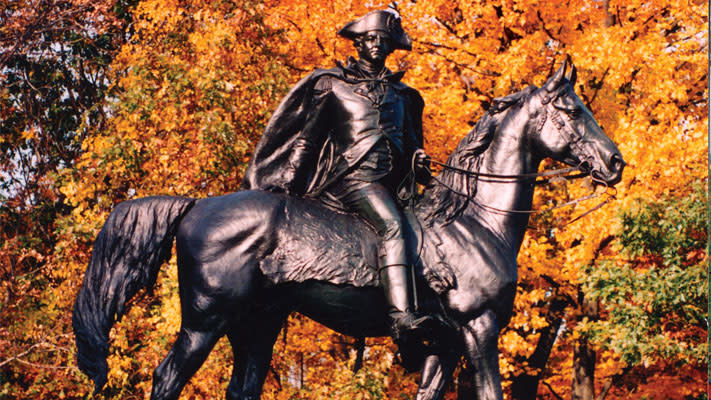 He states that per Batman canon, Anthony Wayne was distantly related to millionaire Bruce Wayne.
I did not know that.
We descend, paralleling the Joseph Plumb Martin Trail. And as we gaze off toward Mount Joy, I learn something else.
The field in front of the peak was a burial site for nonmilitary personnel. To conserve space, the waggoneers, sutlers and camp followers who died at Valley Forge were interred with their knees bent to their chests.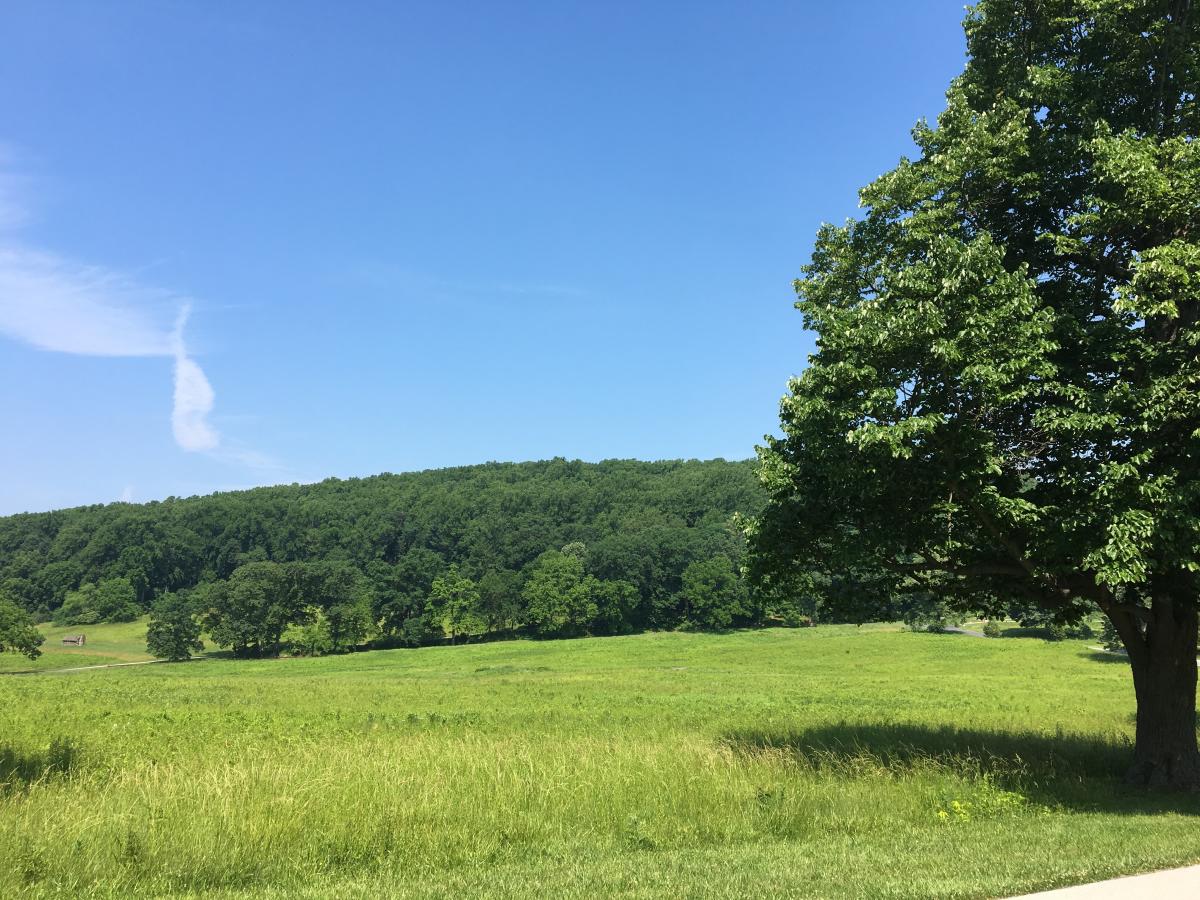 When subsequent generations tried to reclaim the plot for farming, they found these remains, often uncovering the knee joints first. The grisly sight resulted in the area's label: "The Field of Knees."
Pedaling easier now that were no longer climbing, we cycled our way back to the Visitor Center, stopping at Artillery Park, the Von Steuben Statue and the Monument to Patriots of African Descent.
As we wind down the tour, Rice gets somewhat philosophical.
"People say there were no battles here," he states. "But there were. The men battled disease and deprivation. They battled the elements, the snow, the wet, the mud. Washington battled an effort to remove him as Commander-in-Chief. Von Steuben battled the pride of regionalism that pitted fellow soldier against fellow soldier.
"There were battles here," he concludes. "It's really just a matter of how you define them."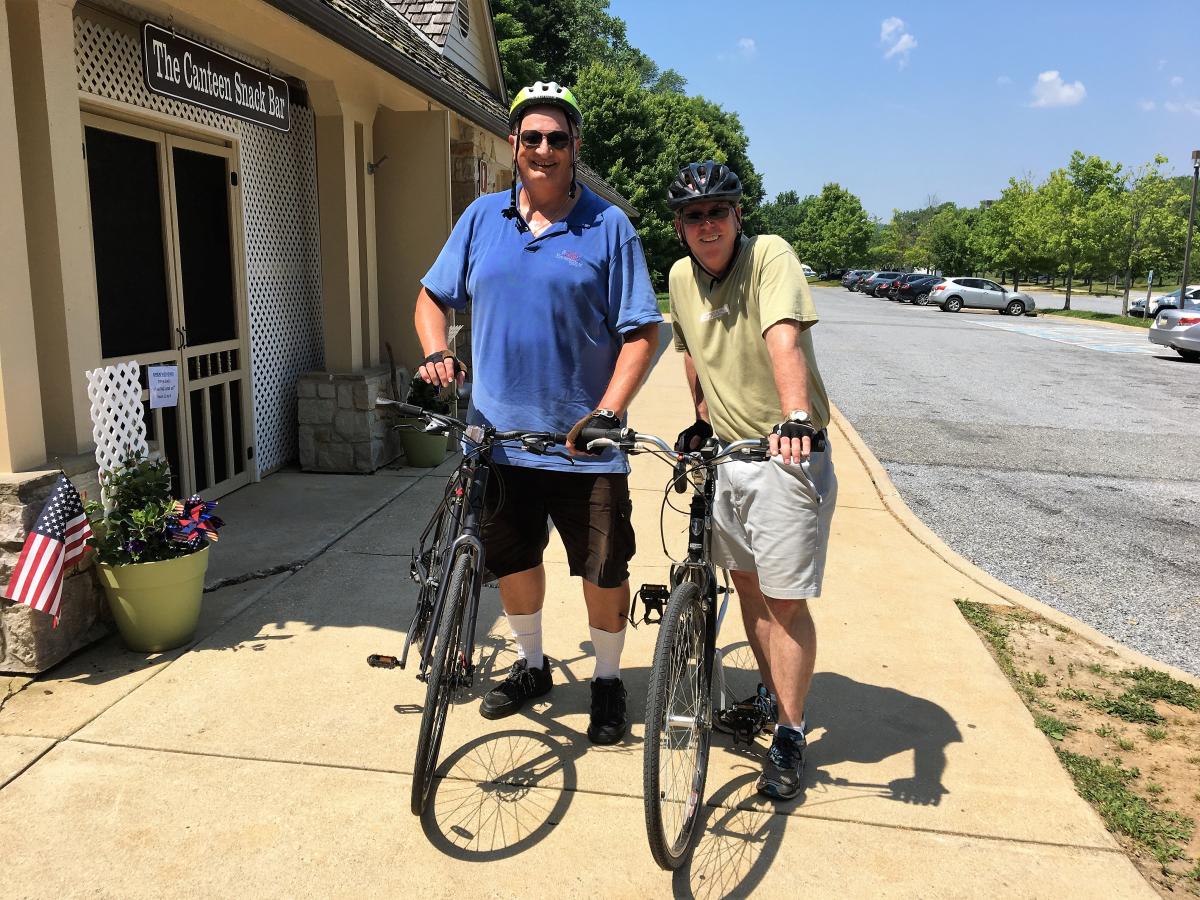 If You Go
Guided bike tours of Valley Forge National Historical Park are offered each Saturday (weather permitting) until September 2 at 10:30 a.m. Tours depart from the bike rental stand in the lower parking lot.
For the tour plus a rented bike, the cost is $25 per adult, $15 per student ages 12-17.
For riders bringing their own bike, the cost is $17.50 per adult and $10 per student.
Riders must be at least 12 years old, and helmets and closed-toe shoes are required.
For more information, including details on private tours, contact The Encampment Store at 610.783.1074.