Montgomery County, PA welcomed what some are calling, "the show of the Summer" to the Greater Philadelphia Expo Center at Oaks last week. VOLTA by Cirque du Soleil dazzles audience members by weaving acrobatic visuals, BMX riding and its storyline of the journey to self-acceptance. This humorous gift of a performance exudes true talent through:
 
MESSAGE OF POSITIVITY
The theme of positivity is heavily expressed on and off stage, remaining consistent throughout the entire artistic production of VOLTA. Performer engagement with the multi-generational audience is evident through eye contact, high fives, fakeouts and encouraged applause. At multiple points, the artists lean on the viewers to help them accomplish seemingly difficult obstacles. The synergetic flow and support amongst the performers also contribute to the show's uplifting plot of ability to fulfill one's true potential. You're even guaranteed a glimpse of positivity on route 422, if you happen to drive past the dreamlike Big Top tent on your way to the show.

COSTUME DESIGN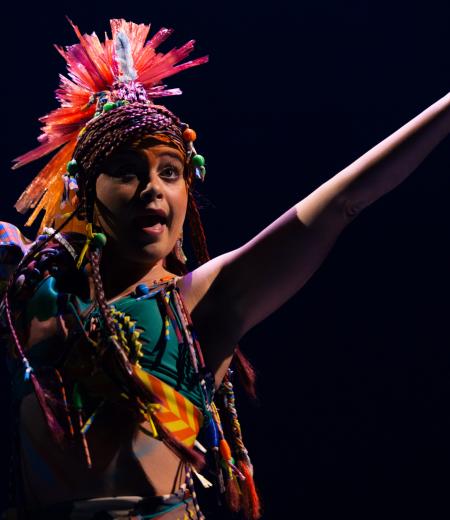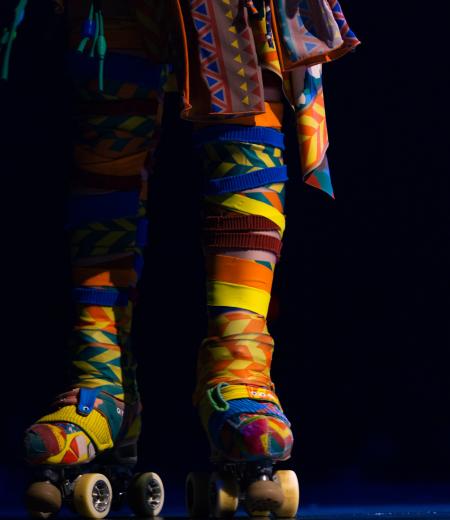 Handcrafted by Filipino American Fashion Designer, Zaldy Goco, the costumes of VOLTA reflect the themes of estrangement and self-rediscovery. Goco is famous for his designs with Lady Gaga, Michael Jackson, Britney Spears and more.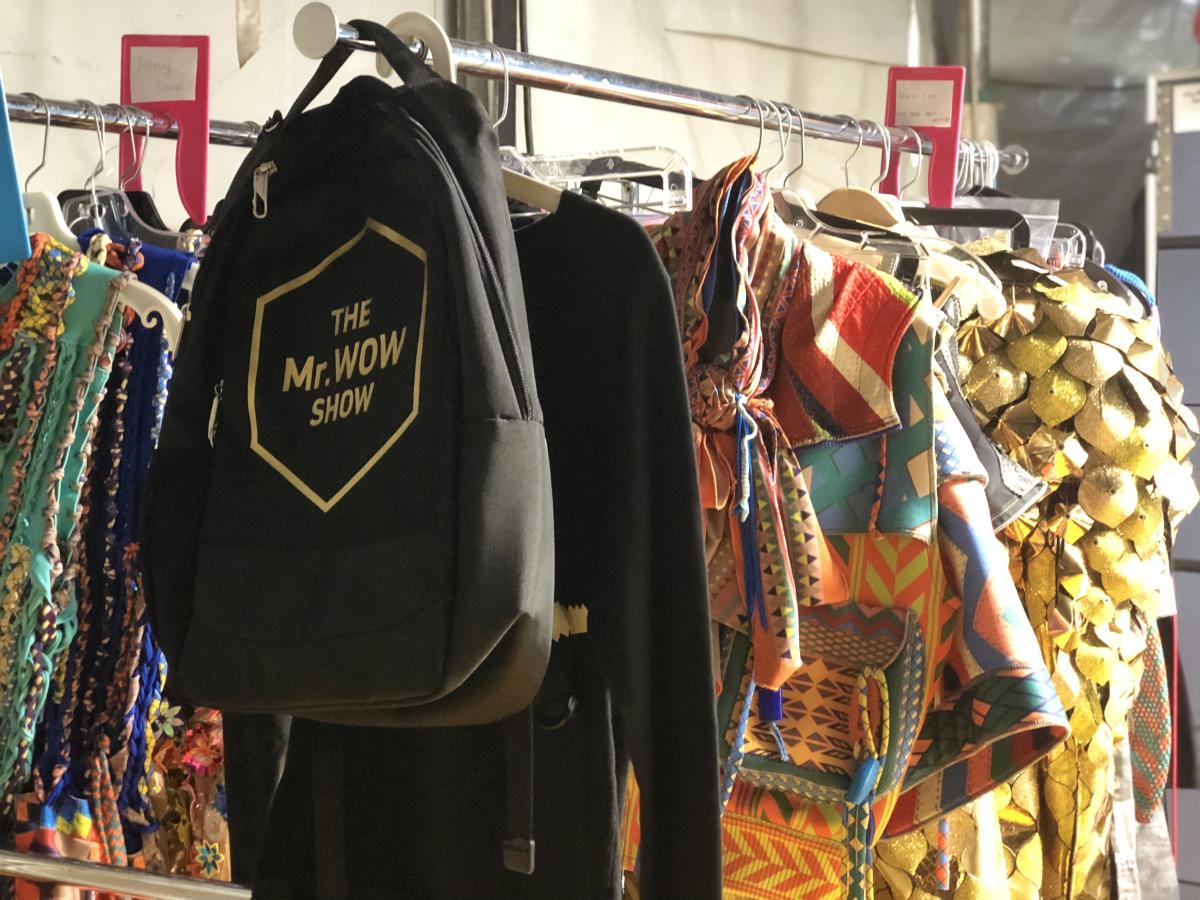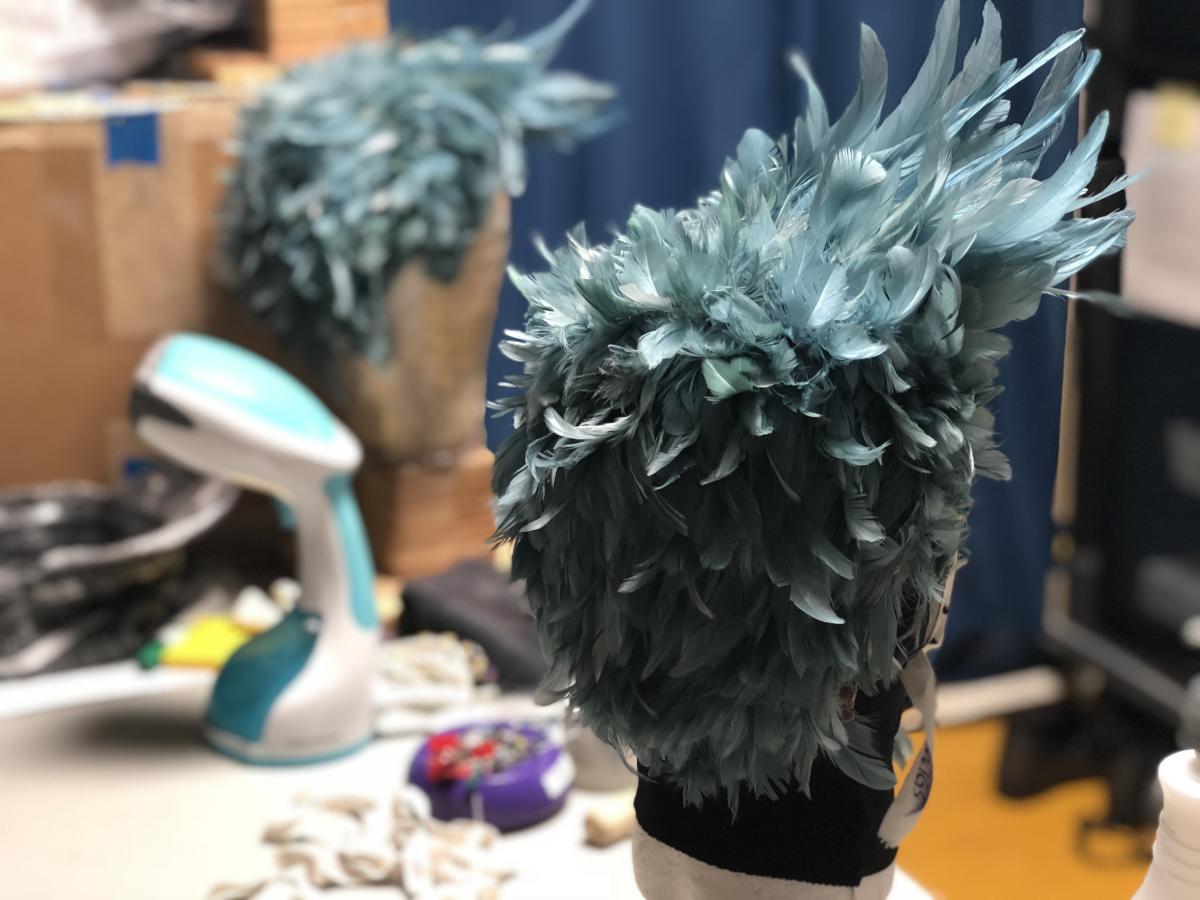 We'll let the costumes speak for themselves.
 
NOTABLE CHARACTERS

WAZ: a gameshow contestant with blue feathery hair who feels unsure of himself. On a steady path of transformation, he encounters others with similar abilities.
THE GREYS: live in a clouded headspace. Glued to technology and out of touch with who they really are.
THE FREESPIRITS: formerly GREYS, now open-minded with no boundaries. Thrive on being different.
ELA: the freest of spirits. Helps those in search of change.
MR. WOW: arguably the most theatrical character of the show. Represents ultimate level of fame.

"HAIR HANG" PERFORMANCE
Prepare your jaw for the dropping that will occur during the hair hang. A South American-originating aerial circus act featuring a woman suspended in the air held only by the bun on her head, hits the VOLTA stage at Oaks.  The act begins with the female performer sitting cross-legged on a cushion. As audience members take a closer look, a cable, attached to both the peak of the Big Top tent and the performer's updo, becomes visible. There's acrobatics, there's levitation and there's holding of the breath as viewers watch the artist perform various aerial acts. A real crowd pleaser.
 
BMX RIDING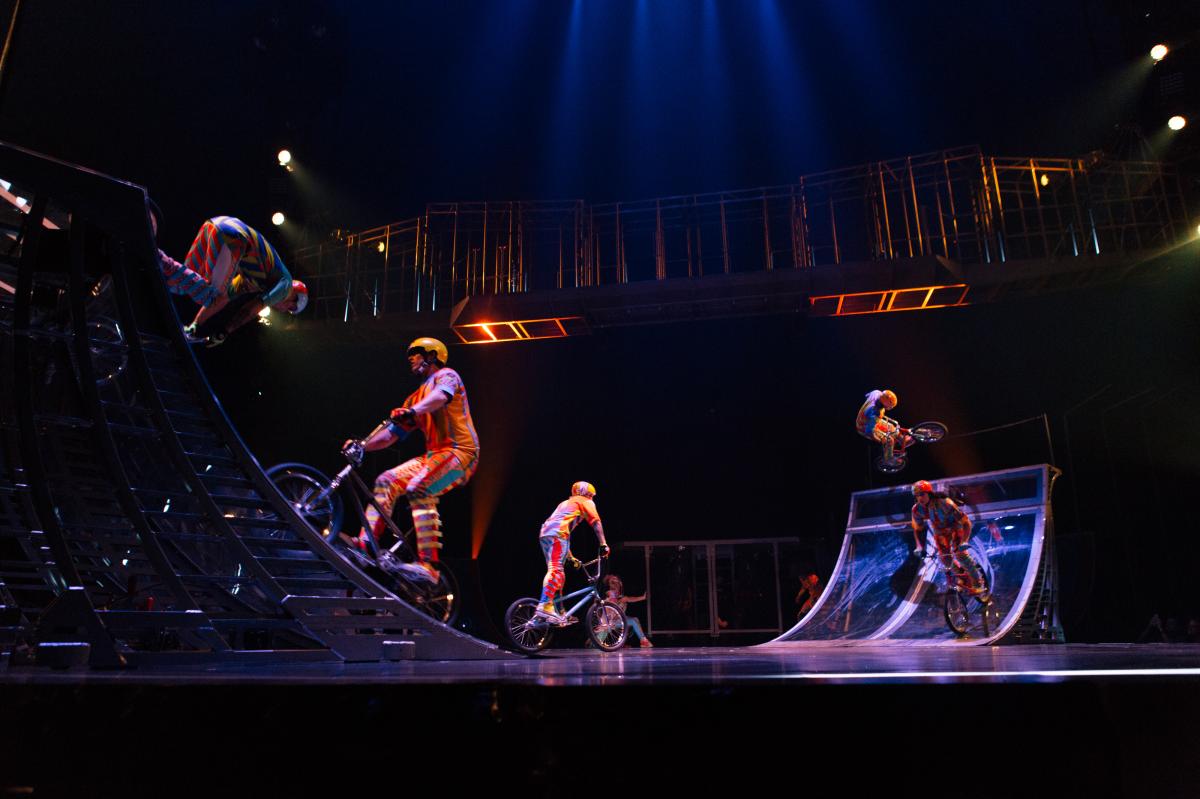 VOLTA takes an artistic approach to BMX riding, incorporating several quarter pipes and an intricate overlapping of simultaneous jumps between riders.
 
VOCALISTS AND MUSICIANS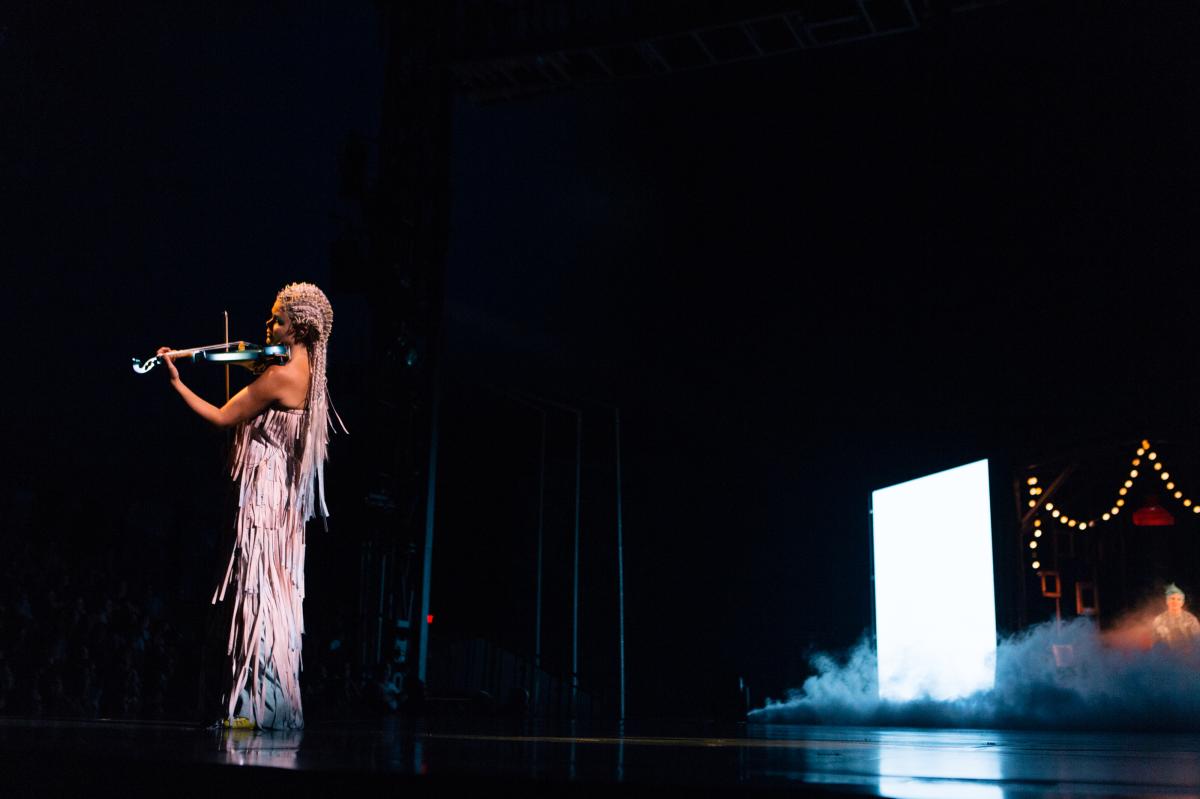 Perhaps the best complement to the action-packed show is the live musical performances. The cinematic music ranges from solo vocalists to a full ensemble of rock instruments. *Happy tears and/or goosebumps may occur.*

CONVENIENCE

Located minutes from Philadelphia, Montgomery County is the perfect destination to plan your family trip to see VOLTA this Summer. With over 75 nearby hotels, several restaurant options and FREE PARKING, there's no other choice but to #MakeItMontco with the Make It Montco Summer Hotel Package!  Two additional kid-friendly attractions, Legoland and Elmwood Park Zoo, as well as Savona Restaurant and Morton's Steakhouse, are offering discounts to VOLTA ticketholders.
Oh, did we mention free parking?
VOLTA by Cirque du Soleil is under the Big Top at Oaks until August 19. This visual masterpiece, suited for all ages, is a must see. Learn more about the show and ticket information at www.valleyforge.org/Cirque.
Plan your visit at one of our 75 world-class hotels here today!

Also. big thanks to Joe Mac Creative for the outstanding visuals!