This week, Tuesday, July 14 in fact, was Bastille Day, when the French celebrate their freedom and unity. The French model for liberation was, of course, our campaign to break from Great Britain, an effort that resonates to this day in Valley Forge and Montgomery County, Pa.
All of which means it's another weekend jam-packed with things to enjoy. Since most of us have the freedom of two days away from the usual weekday grind, this Friday-Saturday-Sunday timeframe is a great chance to get out and have an adventure.
Ambler Restaurant Week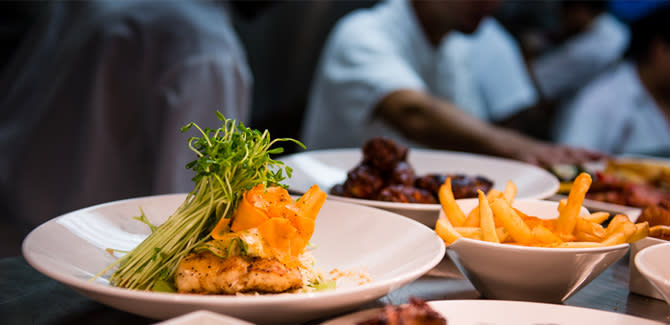 Tie a napkin around your neck and dig into the culinary wonderland of Ambler during its annual Restaurant Week, which continues until July 20. A full range of menu options are easily accessed in prix fixe fashion, ranging from high-end to casual, lunch or dinner, bar service or BYO. Popular participants - reflecting various cultural specialties - include Dettera Restaurant & Wine Bar, Hungry Bear Café, Bridget's Steakhouse, Zakes Café, from The Boot and Cantina Feliz.
Shrek, The Musical and Gypsy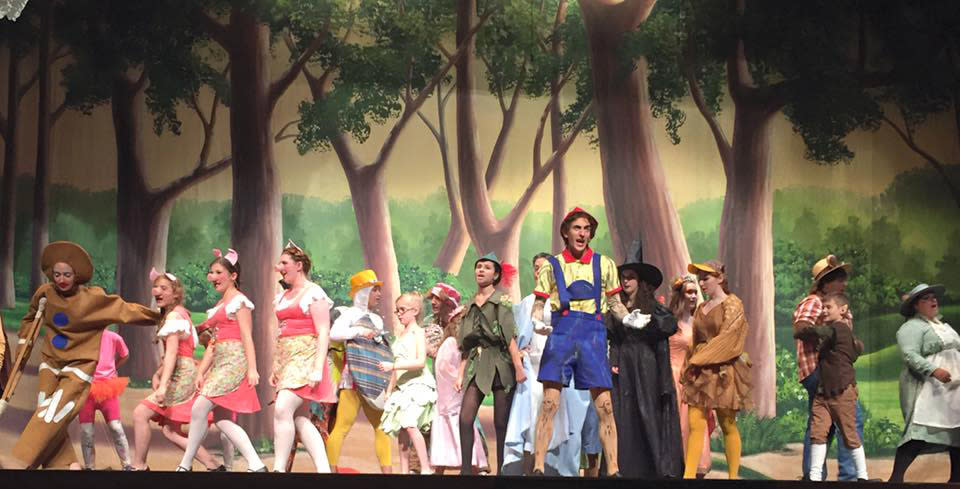 It's opening night on July 17 for two top-notch community theaters. Shrek, the Musical at Methacton Community Theater, turns Perkiomen Middle School in Collegeville into a storybook of satire and romance. And the King of Prussia Players tackle Gypsy, a rags-to-riches musical drama about the making of a star in the waning days of Vaudeville. Gypsy is at the Shannondell Performing Arts Theater in Audubon. Both musicals run until the weekend of July 25-26.
Centennial Celebration - Washington Memorial Chapel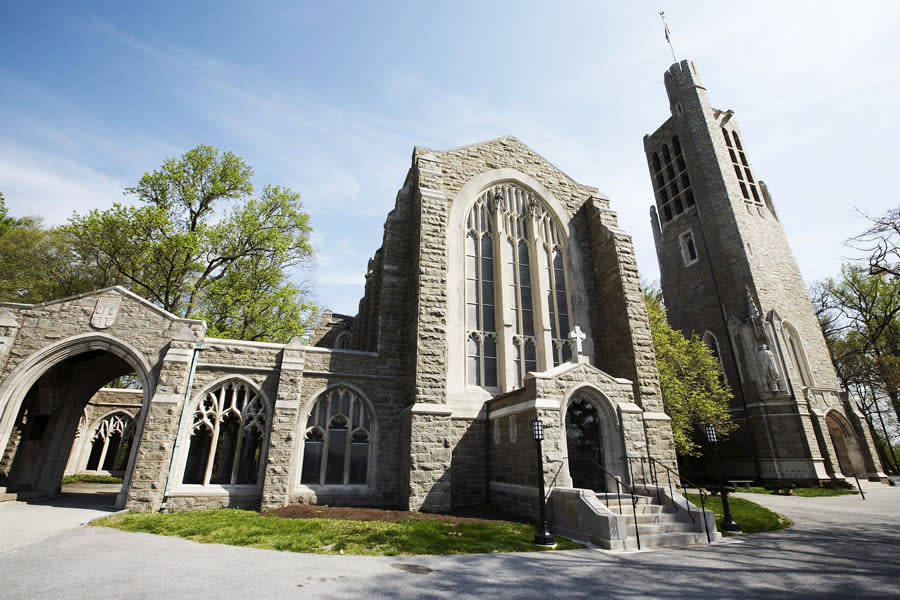 Washington Memorial Chapel, within Valley Forge National Historical Park, turns 100 years old this year, and you're invited to its July 18 party. The Chapel Cabin Shop is the site of a full day of programming, starting with breakfast at 9 a.m. for a mere $5. Sammy the horse will be attending, eager to meet you and your kids. Militia will be onsite for pictures (selfies with a soldier!). Spinning wheel demonstrations, military artifacts, a silent auction and a carillon concert are also part of the day (read about musician Doug Gefvert in a past blog). Local author Ruth Zavitsanos will preview her new children's chapter book - The Valley Forge Dog - by signing copies of the cover. The book, due in August, tells the tale of a young boy in the Valley Forge encampment; more behind-the-scenes details on Zavitsanos' writing are coming in our blog for July 21.
In the Eye of the Beholder - Pottsgrove Manor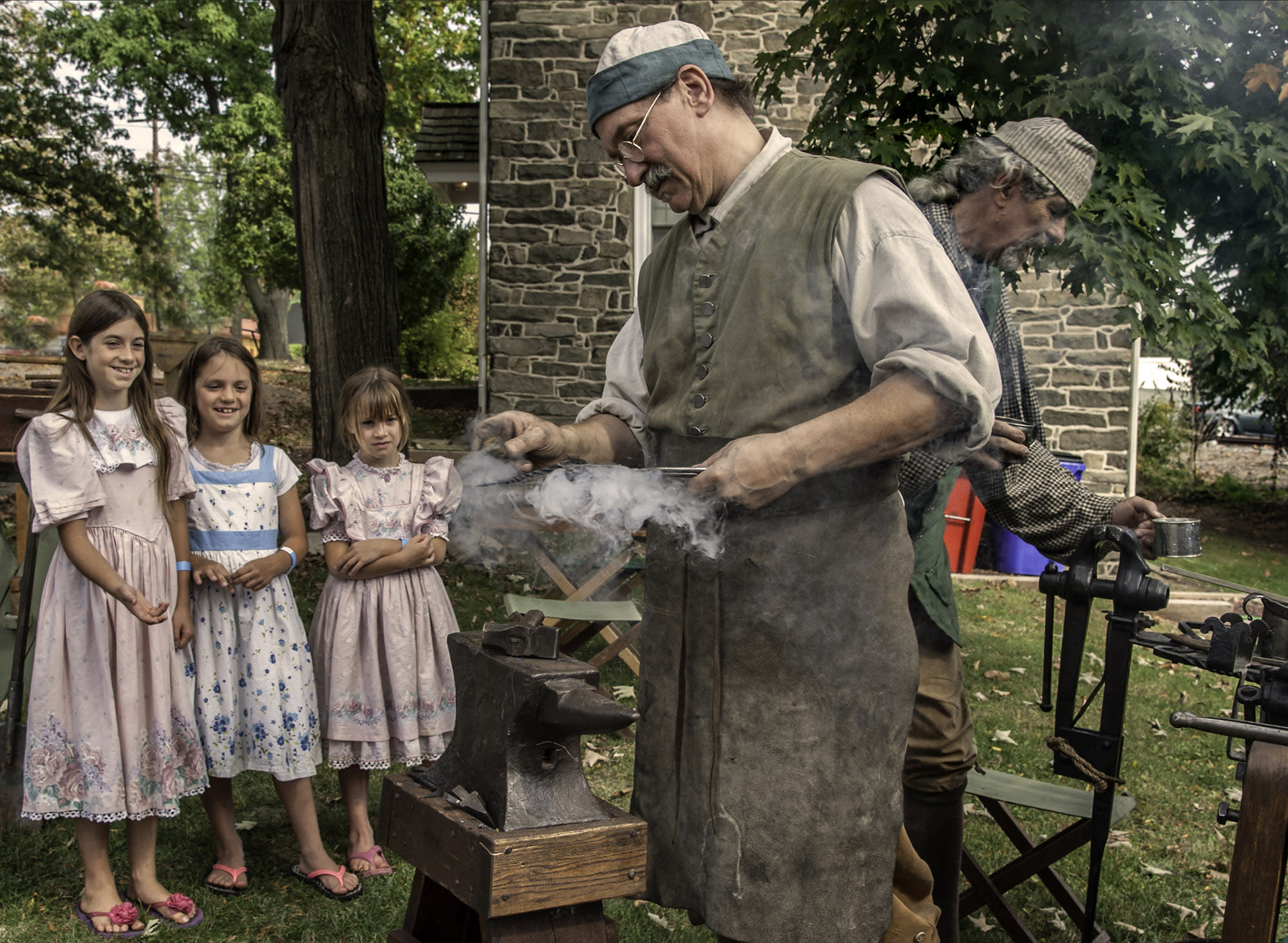 Standards of beauty change with the times, making it a fascinating exercise to look back and see where modern trends and practices may have originated. Just such a look in the mirror is the basis for the July 18 presentation, In the Eye of the Beholder, at Pottsgrove Manor. There's a lecture portion, addressing topics such as bygone lotions, potions, salves and procedures that enhanced the physical appearance of our grandparents and great-grandparents. But there's a hand-on aspect as well, with attendees trying some Colonial cosmetics for themselves.
Grist Mill Demonstration Day - Morris Arboretum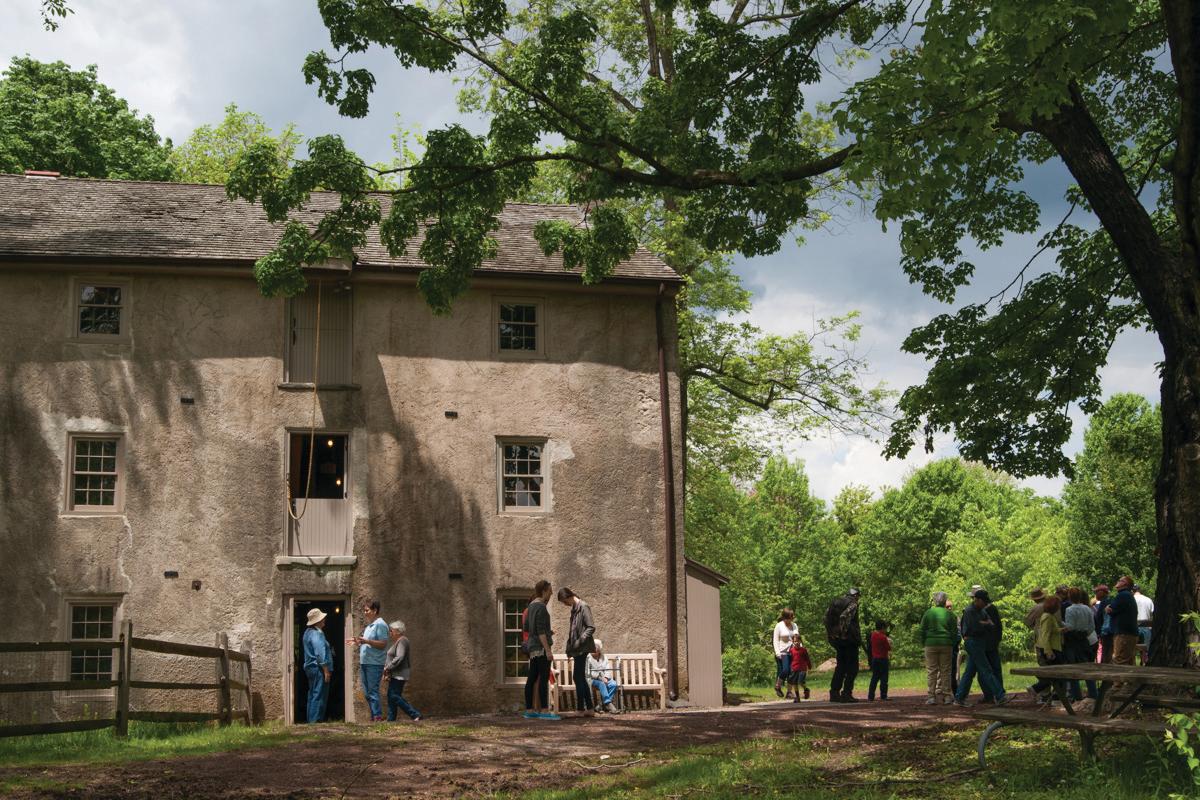 Think of your Monday-Friday grind; it's either associated with the stress of the week. Or it's your morning cup of coffee, bolstering your will to tackle the day. In either case, the word grind takes on a whole new connation - a much more fun one - on July 19 at Morris Arboretum. The Grist Mill Demonstration at Bloomfield Farm (across the street from the garden's main entrance) resurrects the 19th century technique of processing grain. Watch one-ton millstones grind corn kernels. See 160-year-old machinery transport and sift the ground corn to produce meal. The process will also produce flour, which will be used to bake muffins onsite. Mmmm.
Kayak Excursion - Schuylkill River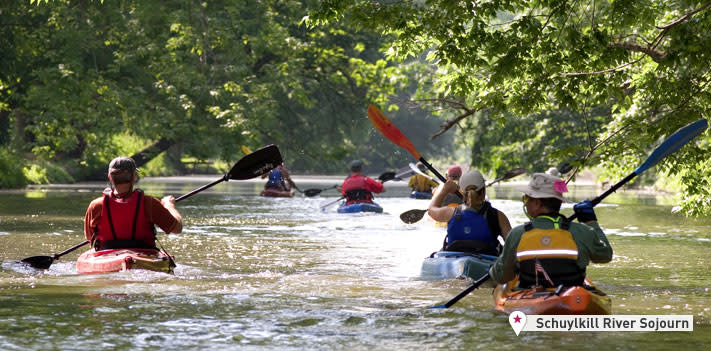 Let your spirits "oar" at the Pennsylvania Environmental Council's kayak excursion, July 19. A flotilla of vessels will take to the waters of the Schuylkill River in Norristown (the entry point is Riverfront Park at Haws Avenue) at 10 a.m. and gently paddle upriver toward Betzwood. A guide will reveal the stories of this "Hidden River," also known as the "Revolutionary River." Movie buffs will appreciate the backstory of the Betzwood Studios and its importance in the budding film industry of the early 1900s. The excursion lasts about 90 minutes, depending on the length of the rest stops. The $30 fee covers a kayak and paddles, and the length of the trip makes it perfect for beginners who are eager to get their feet wet in this popular sport. Preregistration, here, is required.
Live from the Lot - Ardmore Music Hall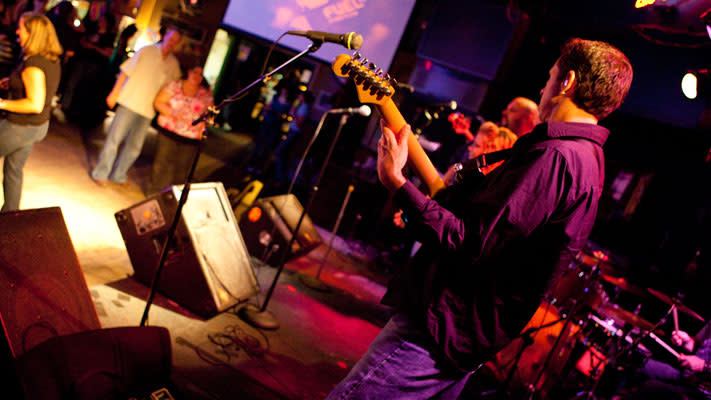 Ardmore Music Hall has so much entertainment planned for July 19 that they needed to take it outdoors; the main stage inside couldn't contain the energy of Live from the Lot, a multi-artist, day-into-night concert. Performers include Dr. John, Bustle in Your Hedgerow (playing Zeppelin) and Pink Talking Fish (tribute to Pink Floyd, Talking Heads & Phish). If you still have some energy left, an after-party takes the action back inside at 9 p.m.
The French word for "vacation" is vacances, which, in the spirit of Bastille Day, is exactly what you can take this weekend by checking into a local hotel, inn or B&B. See our site for recommended getaways.