Getting fish out of Deep Creek Lake at Green Lane Park takes a little luck and a dose of patience at one end of a fishing pole.
Getting fish into Deep Creek Lake takes a delivery truck, a pump, a few nets and a large hose.
"There's not much to the process," says Park Ranger Supervisor Tim Ciotti, describing the springtime process that stocks the lake with trout. "A truck pulls up from the Pennsylvania Fish and Boat Commission at about 1:30 in the afternoon and basically shoots fish out of a hose and into the lake. Usually there are kids nearby who want to see it; they'll take pictures with their phones."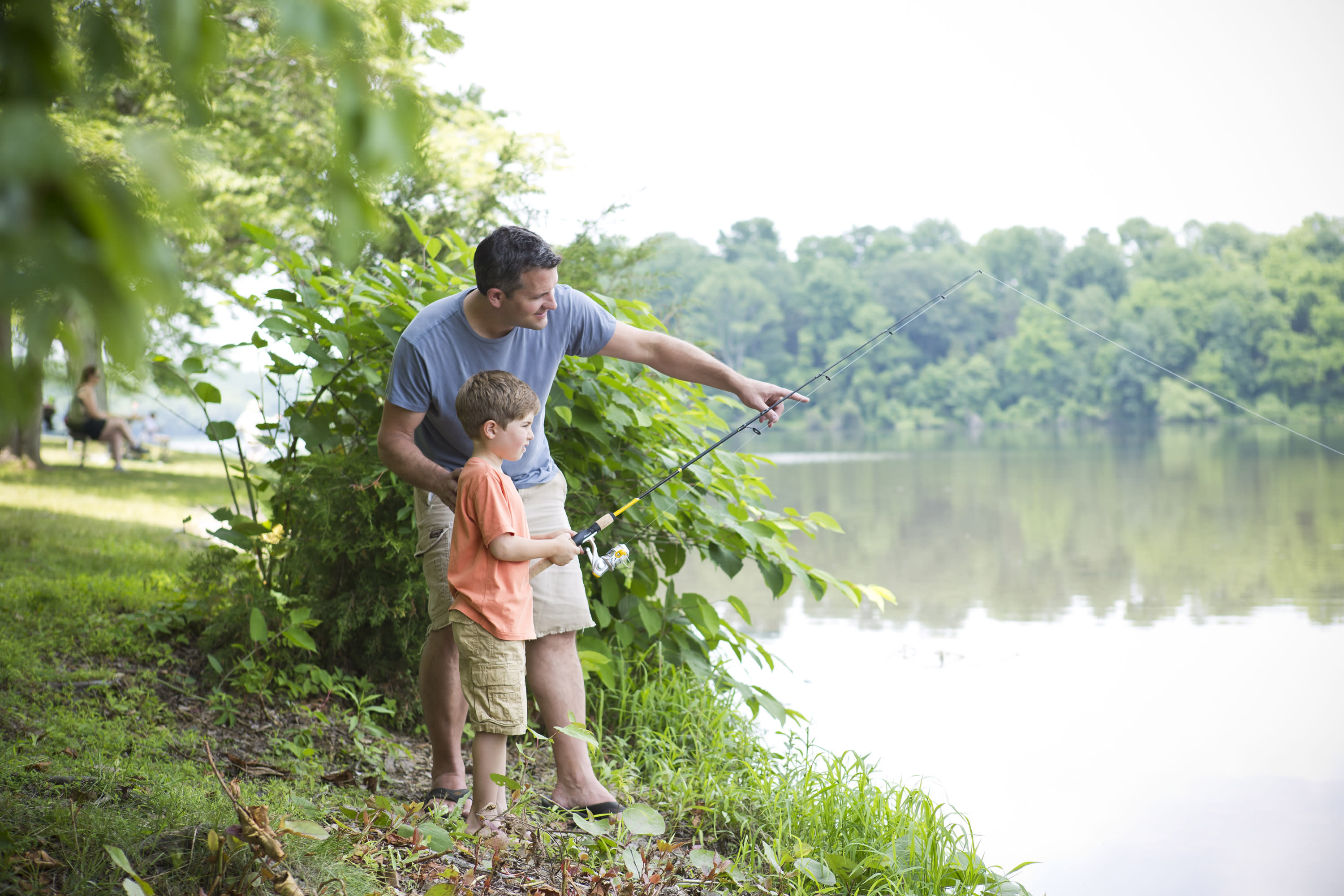 The fish - taken from waterways in Huntsville, Pa., in Luzerne County - must be larger than seven inches. "They average around ten," Ciotti says. "The delivery makes one prior stop at Antietam Lake Park in Berks County before coming here. The Fish and Boat officers split the herd between our lake and theirs."
Three varieties are transplanted: Rainbow, Brown and Palomino, which is a light, golden color, similar to that of a Golden Rainbow Trout. The first stocking, March 26, is one of two each spring, with the second one courtesy of the Montgomery County Parks division. Toward summer, the Pennsylvania Fish and Boat Commission returns to monitor activity and restock.
A Regional Mentored Youth Trout Day on March 28 heralds the oncoming season. Regionally, sportsmen can try for trout on April 4 at 8 a.m., with casting limited to just a number of sites (including Deep Creek Lake). Regular trout fishing across Pennsylvania opens April 18 and continues into November.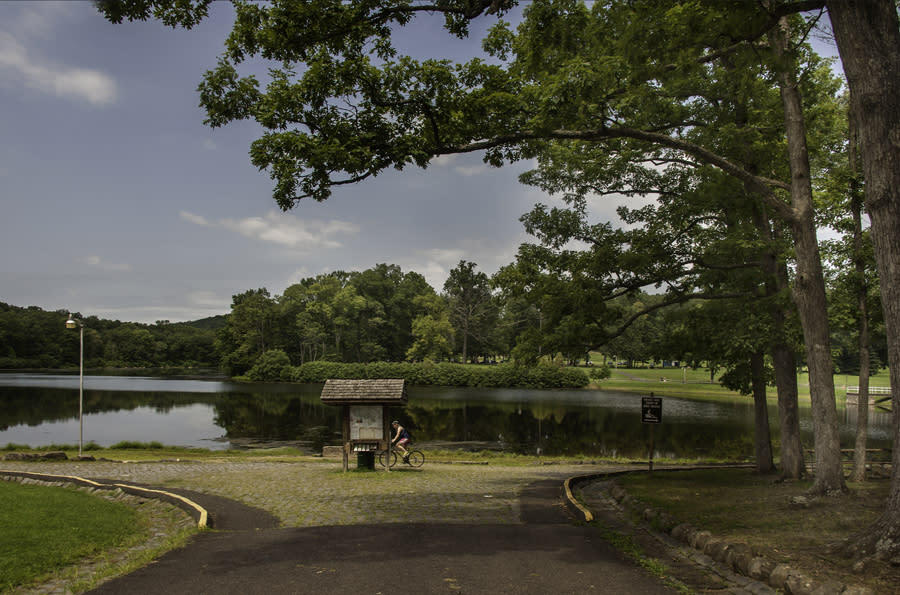 "A lot of those fish are caught in the first two months," Ciotti says. "We put them in; they take them out. We are never really fished out, though. Each spring we manage to find some holdovers from the season prior. But trout are cold-water fish. They don't like the water when it warms up."
Ciotti continues: "The Rainbows, Browns and Palominos brought to Deep Creek Lake each year do not breed here, nor do they grow very much. But occasionally, some of the more elusive trout will grow large-size. I've seen 20 inches. And occasionally, we'll hear of someone landing something around 23 inches."
A license is required to troll the waters of Deep Creek Lake - and all other fishing holes in the state. In addition, trout anglers 16 and older must possess a separate permit for trout. Licenses must be signed and displayed on an outer garment. Anglers must also be able to provide positive proof of identification (other than the fishing license) upon request of a Waterways Conservation Officer. Costs vary by the intended length of time the license is in effect and age of the fisherman.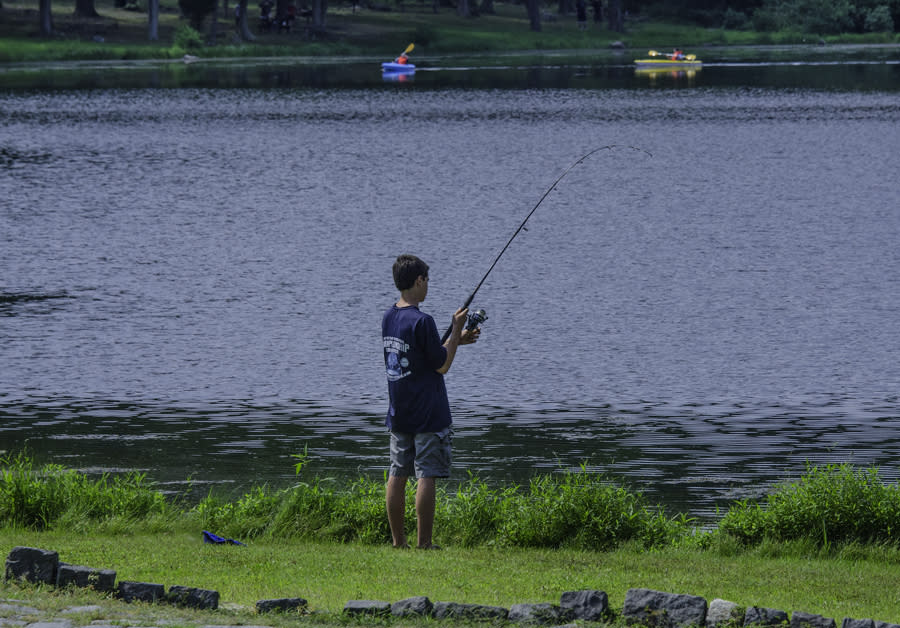 In addition to wetting a line at Green Lane Park, Montgomery County offers a number of other sites where fans of the great outdoors can land a big one:
Successful fishing takes time; if they're not biting, it's sometimes advisable to try again another day. Instead of packing your gear, journeying home and returning home, why not check into a nearby hotel? The staffs at our Montgomery County accommodations will gladly schedule a pre-dawn wake-up call and get you back out on the waters with a smile. We've got the "reel" deal information on all our overnight possibilities on our website.

Also, if you're more into eating fish than catching fish, we recommend the Oolong Chilean Sea Bass at P.F. Chang's in Collegeville. The tea-marinated filet is broiled in sweet ginger-soy and served over warm spinach.