This Veterans Day, Take a Walk amid the Heroes
Terri Lampe - Vice President of Development, Freedoms Foundation at Valley Forge - describes the Medal of Honor Grove as follows: "It's not hallowed ground. No blood was shed here. There are no graves here. But it is a place of profound respect and deep reflection."
It's also a site that has been celebrating recipients of the Congressional Medal of Honor - the nation's highest award for valor - since its opening 50 years ago.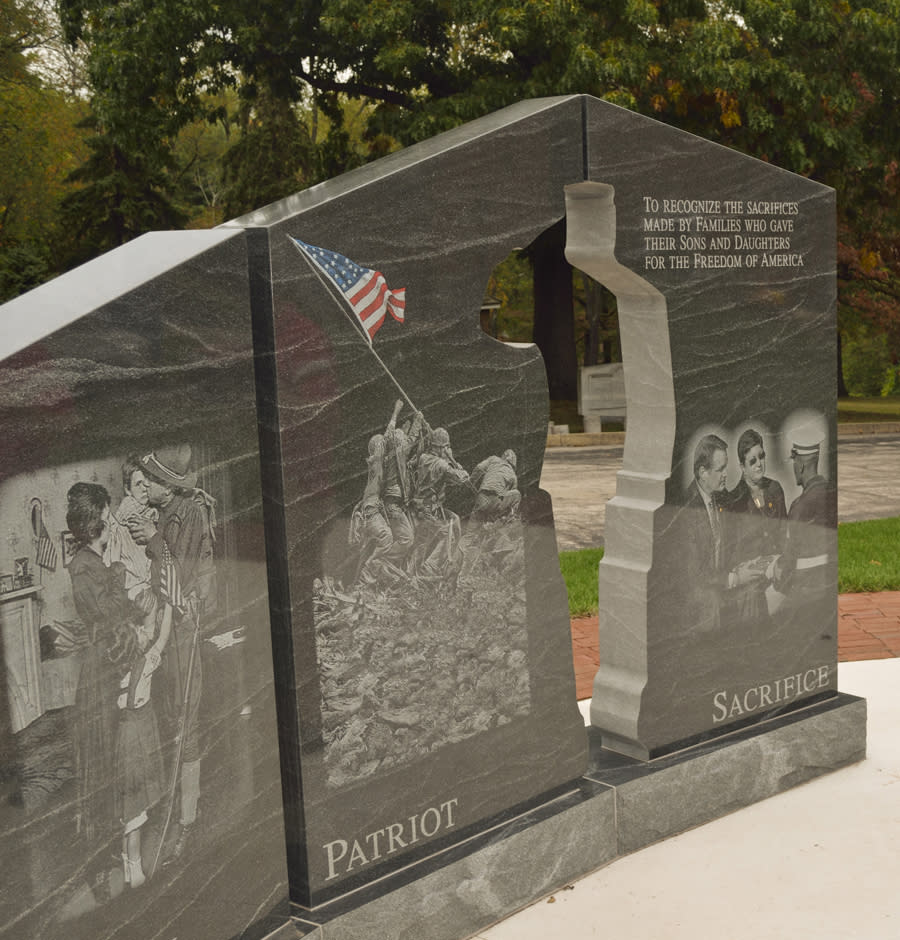 The grove offers visitors the opportunity to walk through a series of state-by-state obelisks modeled after the Washington Monument. Each pillar is adorned with a state seal, dedication plaque and a list of Medal of Honor recipients. Nearby markers list names, ranks, units, dates and places of action. The entire tribute covers 52 acres and encompasses each state of the union, plus Puerto Rico and the District of Columbia.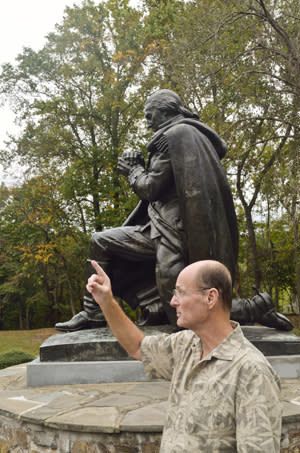 Annual visitation figures are difficult to estimate. "We are open to the public," Lampe says, "and there is no gate. So we receive guests throughout the day, both formally and informally." Veteran organizations such as the Friends of the Forgotten and the Ancient Order of Hibernians can be seen walking the pathways, as can Boy Scouts, educators, teachers, community leaders, families and cadets from nearby Valley Forge Military Academy. "We also have regular dog walkers who come every day," Lampe relates.
Corps of volunteers dedicate their time and energy to keeping the grove well maintained and walkable, according to Lampe. "We had about 325 employees and friends of Comcast last year in May for Comcast Cares Day. They were very, very taken with what we're doing here and what we've done here." The emotional connection to the grove then becomes a hook, inspiring onetime visitors to establish an ongoing relationship with the site. "They come back and work with us again and again."
Notables through the grove have included presidents (Gerald Ford), military personnel (General Norman Schwarzkopf), first families (David Eisenhower, grandson of Freedoms Foundation lead President Dwight D. Eisenhower) and even a star or two: Actor Mark Wahlberg and director M. Night Shyamalan visited when on the Phoenixville set of 2008's The Happening.
Hershel "Woody" Williams, one of 3,450 Medal of Honor Recipients himself, came to the campus last month. Williams, a supporter of nationwide military honorifics for surviving families, is the last living honoree from the Battle of Iwo Jima in 1945. "We have Medal of Honor recipients who come through all the time," says Lampe. "Williams started the Gold Medal Memorial in West Virginia, honoring those who made the ultimate sacrifice - and their remaining families. We were very honored to have him for a ceremony dedicating our own Gold Medal Memorial here in Valley Forge."
The memorial - adjacent to the Medal of Honor Grove - comprises four panels devoted to the themes of homeland, family, patriot and sacrifice. Etched in the Pennsylvania-mined granite are depictions of a Civil War-era family at Gettysburg, a Pennsylvania Guardsman kissing his wife goodbye, a flag ceremony for parents of a marine killed in action and an American flag being raised at Iwo Jima. The juncture of two of the panels forms the outline of a saluting soldier.
Veterans Day, November 11, is a particularly apt day to schedule a walk through the Medal of Honor Grove. But beyond that, any day is appropriate for honoring the men, women and families who sacrificed so deeply for us all.