This Sunday, November 6, the clocks fall back one hour, making this a forty-nine hour weekend rather than a mere forty-eight one. Don't waste those extra 60 Montco minutes! There are 16 events waiting for you.
Craft and Tea Festivals - Greater Philadelphia Expo Center
November 4-6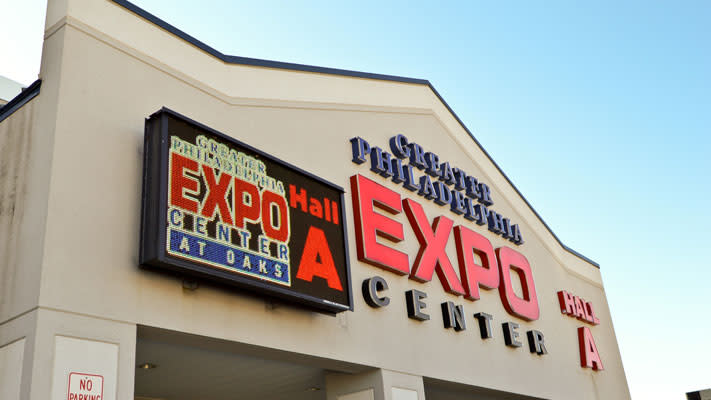 More than 250 crafters take to the expansive halls of the Greater Philadelphia Expo Center for a the Sugarloaf Craft festival, a weekend of pottery, sculpture, glass, jewelry, fashion, home décor, furniture and home accessories, items for the garden and photography. Over in Hall C on Saturday and Sunday is the annual Coffee & Tea Festival, where merchandise, samples and seminar information pour forth.
Bountiful Harvest Excursions - Colebrookdale Railroad
November 4-5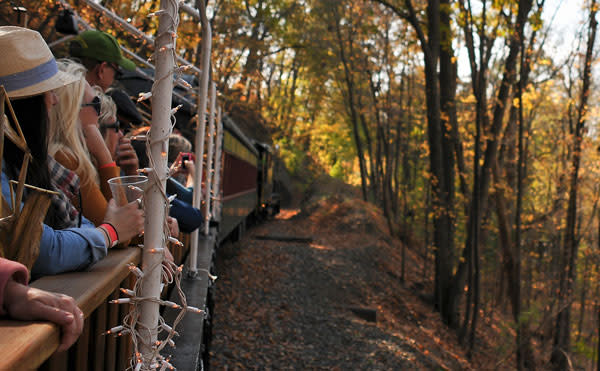 Many of the November departures for the scenic Colebrookdale Railroad blend the autumnal scenery of western Montgomery County with a vintage, white-glove service brunch or dinner. Take a seat in the beautiful café car and enjoy a glide through the cathedral arches of colorful foliage. As the meal comes to a conclusion, passengers can then enjoy the intoxicating scent of fall from the open air car.
Sherlock Holmes, The Final Adventure - DCP Theatre
November 4-19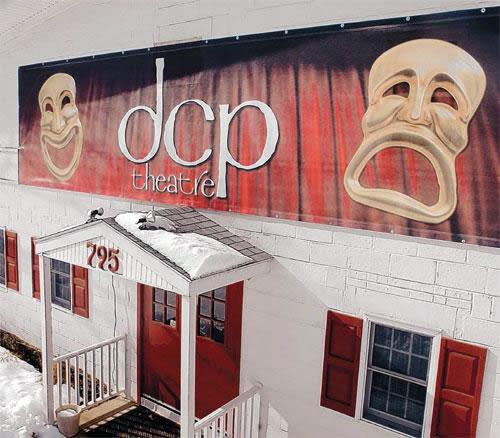 The game is afoot! Sherlock Holmes and all his Baker Street associates embark on what may be his last mystery of all. But it's all too compelling for him to ignore, considering the King of Bohemia is in peril. It's a little dangerous. A little puzzling. And a lot of fun at DCP Theatre.
Evita - Shannondell Performing Arts Center
November 4-6 and 11-13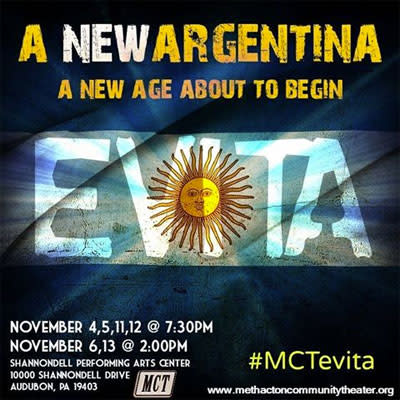 The sweeping music of Andrew Lloyd Webber and the impactful lyrics of Tim Rice come together in this celebrated musical that won multiple Tonys during its original run on Broadway. The Methacton Community Theater cast holds nothing back in this production, performing the story of Eva Peron and her powerful rise and fall with passion and electric energy.
20th Anniversary Celebration - Coyote Crossing
November 4-30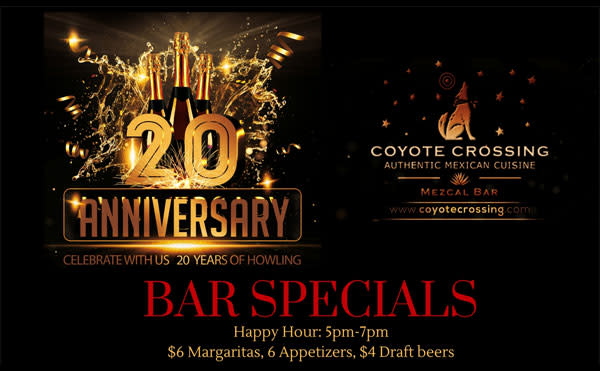 Conshohocken's standout Mexican restaurant, Coyote Crossing, is holding a month-long party to mark its 20 years of great food and drink in a festive setting. Daily menu and bar specials can be enjoyed out on the patio or inside, where the Sunday afternoon crowd gives the Philadelphia Eagles its full and enthusiastic support.
Les Canards Chantants - Glencairn Museum
November 4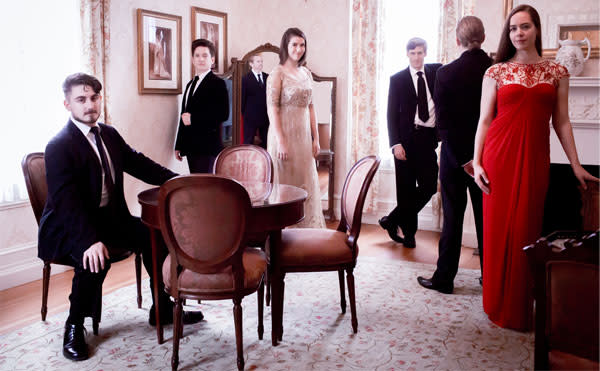 This presentation, subtitled the "Secret Music of the Renaissance," is the perfect fit for the acoustically intricate and beautifully appointed Great Room at Glencairn Museum. Les Canards Chantants is a solo-voice ensemble committed to dynamic interpretation of renaissance polyphony (multiple vocal lines sung concurrently). The Boston Musical Intelligencer calls this quintet "brilliant and moving."
A Georgian Dining Experience - Pottsgrove Manor
November 5-6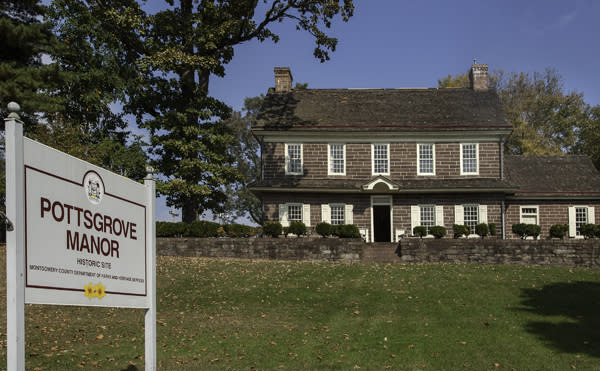 This two-day dive into colonial cookery at Pottsgrove Manor is definitely a chance for participating history/food buffs to get their hands dirty. Saturday is all about preparing 18th Century dishes, while Sunday is a Georgian-style dinner party with the societally expected level of decorum.
Senior Follies - Steel River Playhouse
November 5-6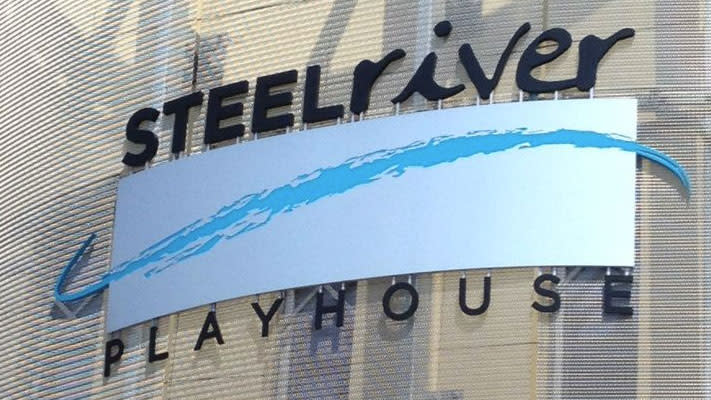 The Senior Follies is one of Pottstown's treasured theatrical performances of the year. A talented cast of performers takes the Steel River Playhouse stage by storm, proving that they've still got some spring in their (dance) step. The theme this year is "The Steel River Mystery Radio Hour (and a Half!). It's 90 minutes of big laughs, wild applause and a chance to figure out who-done-it.
Diner Day - Boyertown Museum of Historic Vehicles
November 5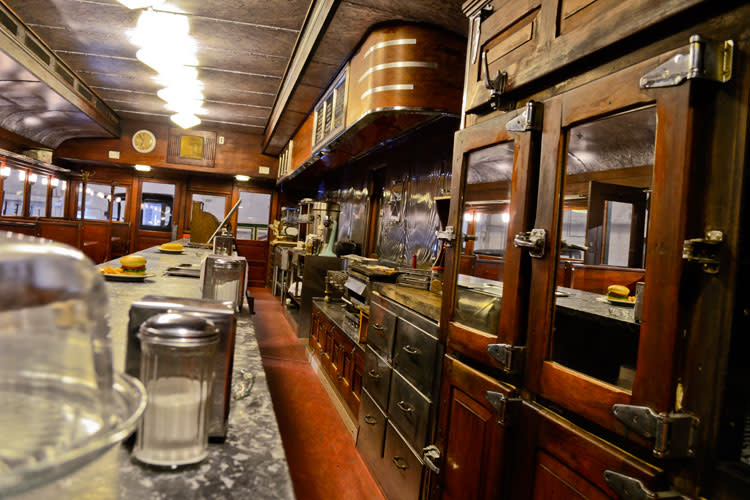 The Boyertown Museum of Historic Vehicles turns back to the clock to 1938 during Diner Day. The historic Fegley's Diner, on display inside the museum, will be open and serving coffee and pies at 1938 prices - a nickel for coffee and 25 cents for a slice of pie. (Regular museum admission rates apply).
Upright Citizens Brigade - Sellersville Theater
November 5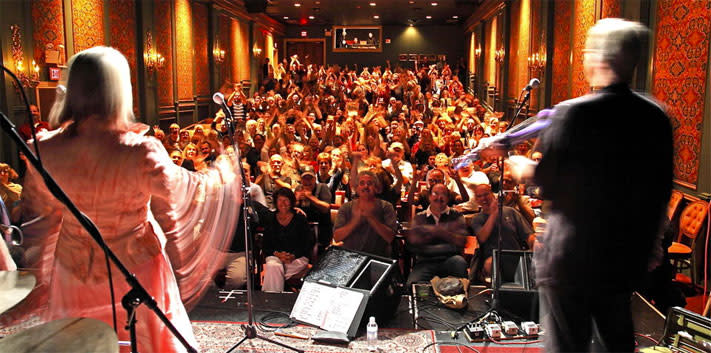 Upright Citizens Brigade, a premier improv and sketch comedy group, hails from Chicago (yay, Cubs!), the same environment that gave us Second City. Their performance at the Sellersville Theatre features Caitlin Puckett, Lui Vega, Luke Field and Lily Du, creatively navigating unpredictable scenarios in unscripted and off-the-cuff ways - all with lightning-speed creativity and hilarious results.
Whitemarsh Encampment and Reenactment - Hope Lodge
November 5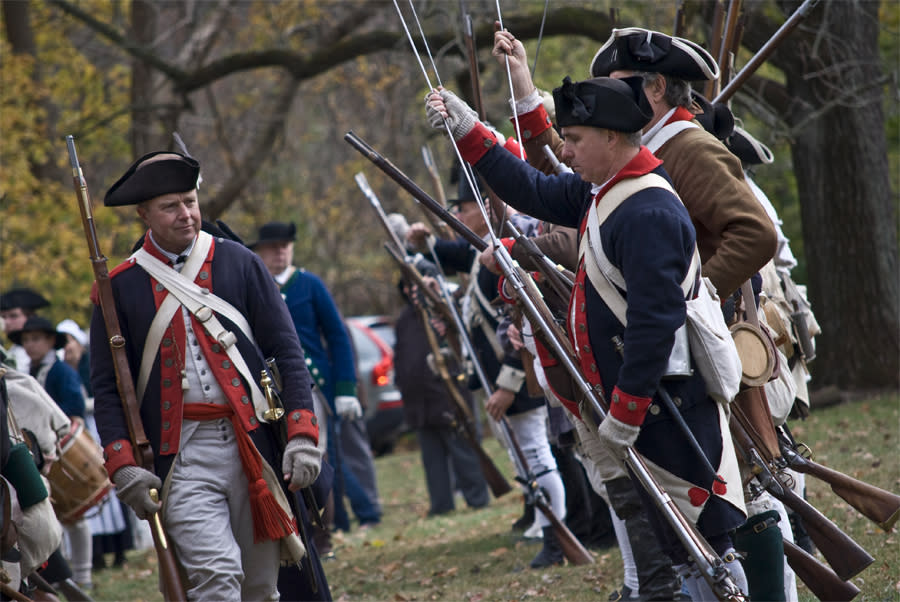 For the past 35 years, Hope Lodge has brought to life the skirmishes, challenges and intrigue of the Revolutionary War as it unfolded during the Philadelphia campaign. This day-long event includes demonstrations, presentations and an appearance by Ben Franklin. For more about Montgomery County's role in the Revolution, see the Patriot Trails page on our website.
Lassie Come Home - The Colonial Theatre
November 5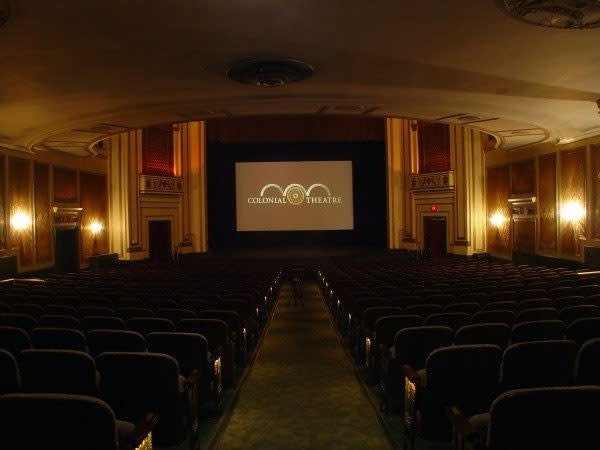 The National Dog Show trots into Montgomery County next weekend, but fans of man's best friend can gear up for all that fuzzy fun by enjoying this 1943 classic on the big screen of The Colonial Theatre. Everyone's favorite collie traverses hundreds of miles and other dangers to return to her beloved owner. Spoiler alert: Bring tissues.
Bridal Marketplace - Macoby Run Golf Course
November 6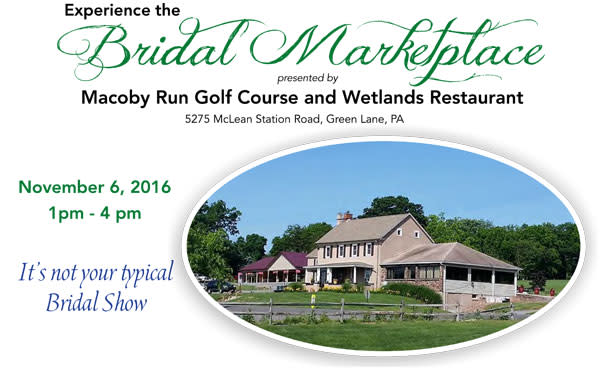 Jewelers, caters, travel experts, videographers and other resources valuable to brides and grooms will collect under the beautiful pavilion of Macoby Run Golf Course for a day of connecting, sampling, browsing and planning. The setting for this show is definitely unique; this golf course enjoys one of the highest elevations in the county, and the array of fall foliage in the background is guaranteed to be stunning.
Jazz Vespers - St. John's Lutheran Church
November 6
Here's something out of the ordinary, an early evening of music and majesty. Local talented musicians - as well as several headliners from Philadelphia clubs - unite in Ambler for a session of rhythm and (good) news. Vespers is an ancient tradition of music and verse at the day's end; St. John's Lutheran takes this worship to a new level with spirited syncopations, rousing riffs and inspiring improv. The performance includes the opportunity for participants to jump in and play along, so if you've got an instrument, bring it along.
words + music - Act II Playhouse
November 6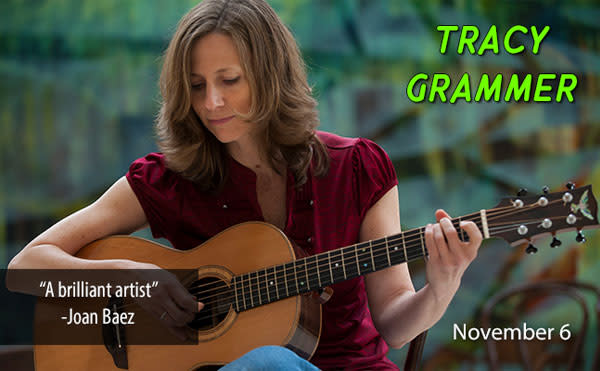 Tracy Grammer, writer and musician, fills the intimate Act II Playhouse with her personal story, presented through readings from her memoir-in-progress interspersed with songs on violin and guitar. Early in her career, she toured internationally, including five weeks as Joan Baez's bandmates. But when health issues intervened, she took her career in another direction. This concert chronicles that journey in terms both heartwarming and memorable.
Want to snooze away that extra hour in extra comfort? Make this weekend a November vacation and check into one of our premier hotels; there are 74 to choose from across the four corners of the county. We can help you choose the one best for you through our site.