The calendar says November but the weather has felt more like May. But the golden sunshine has set the local foliage aglow. If you are out and about this weekend - and there are plenty of reasons to venture forth - your commute to and from your event of choice is guaranteed to be scenic.
Tree Planting Party - Gwynedd Wildlife Preserve  
The scenic beauty of Montgomery County is one of its biggest draws. Help keep our region looking spectacular by taking part in the November 6 Tree Planting Party at Gwynedd Wildlife Preserve in Ambler. From 9:30 a.m. to 12:30 p.m., volunteers will plant 400 trees, as part of ongoing habitat restoration. Sapling oaks, maples, birches, and other specie will eventually provide important food and shelter for wildlife, as well as beautify the local landscape.
Whitemarsh Encampment Reenactment - Hope Lodge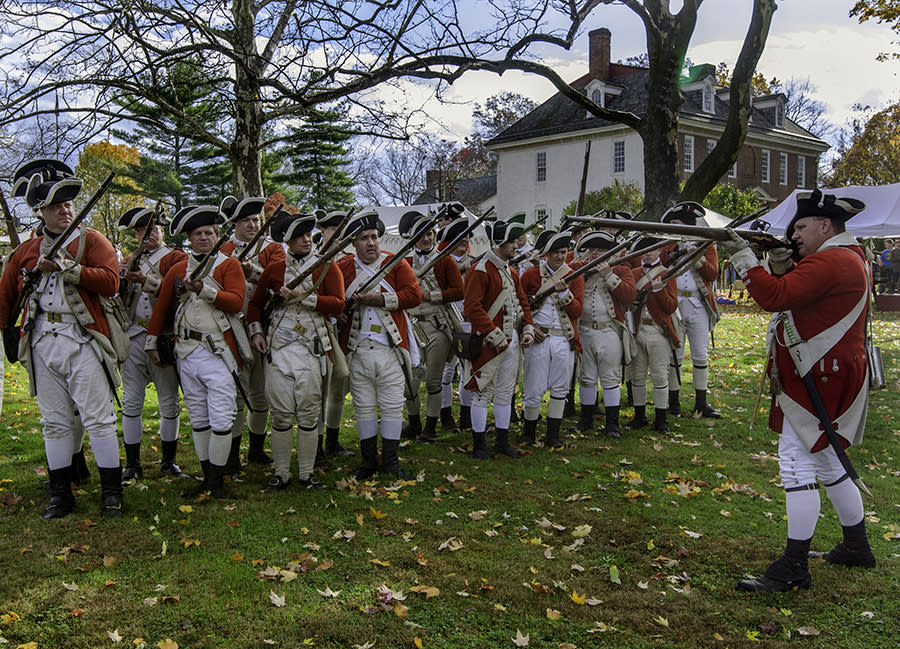 The grounds of Hope Lodge will resonate with the crack of musket fire and the bark of military orders during the 1777 Whitemarsh Encampment reenactment, November 7-8. Programming lasts from 10 a.m. to 4 p.m. both days, with live skirmishes between Patriots and Redcoats, as well as a recreation of a military hospital, demonstrations of hearth cooking and ample tours. 
Witness for the Prosecution - DCP Theatre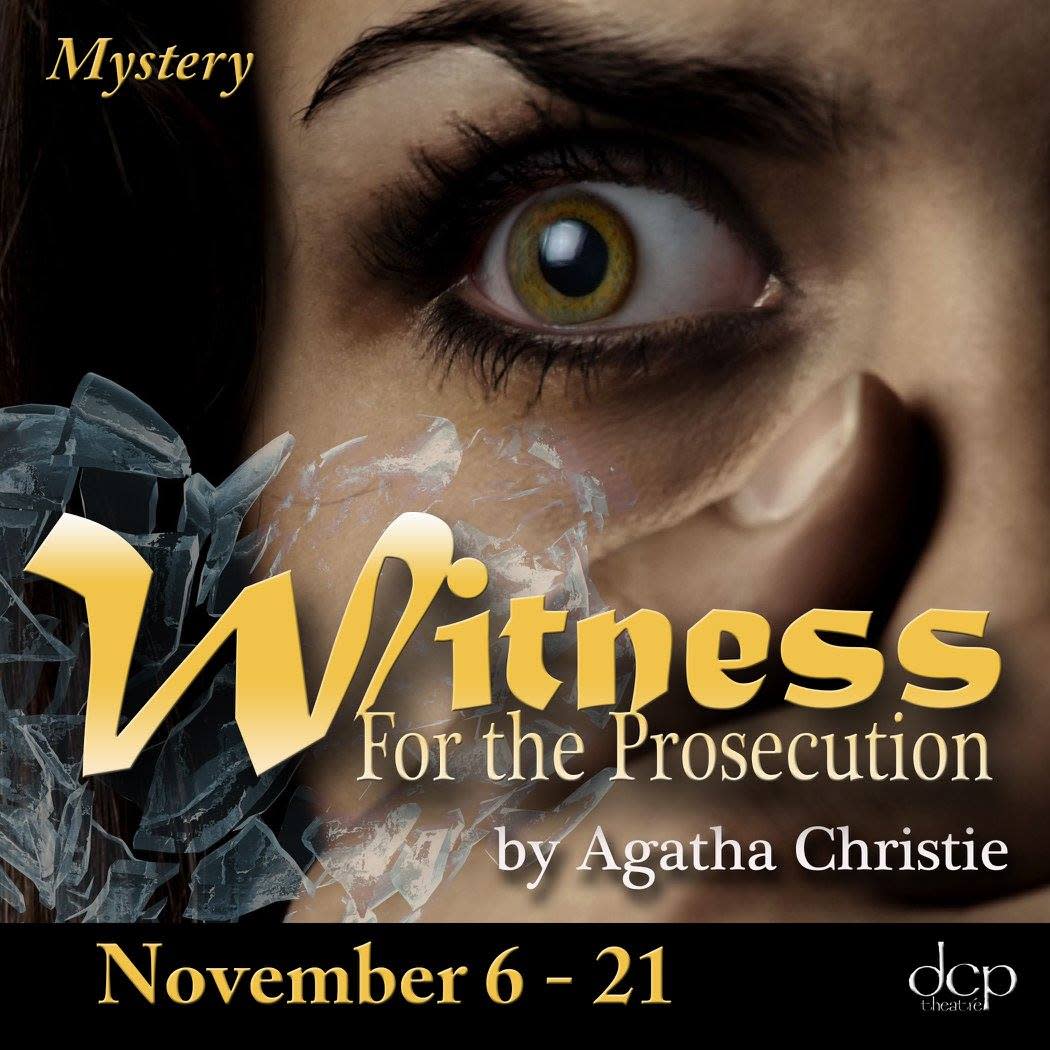 November 6 is opening night of the DCP Theatre production of Witness for the Prosecution. This twisty Agatha Christie story is about the defense of a man accused of murder, with his wife as his only alibi. The ending is, in Christie fashion, a real blindside. The November 6-7 performances (curtain at 8 p.m.) also feature a director's wine reception. The run lasts until November 21.
The Perfect Dog (Children's Musical) - Towamencin Volunteer Fire Company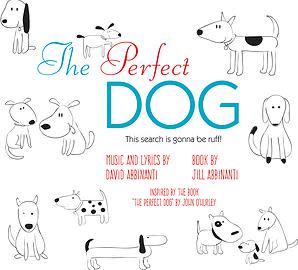 Kids, parents and dog lovers will have a tail-wagging good time seeing The Perfect Dog, a new children's musical with a November 7-8 run. The story is based on a book by author-actor John O'Hurley, and is being presented in conjunction with the Kennel Club of Philadelphia National Dog Show (November 14-15). The energetic cast unleashes its many talents at the Towamencin Volunteer Fire Company, 1590 Bustard Road, Harleysville. See our blog for more backstory.
Coffee & Tea Festival - Greater Philadelphia Expo Center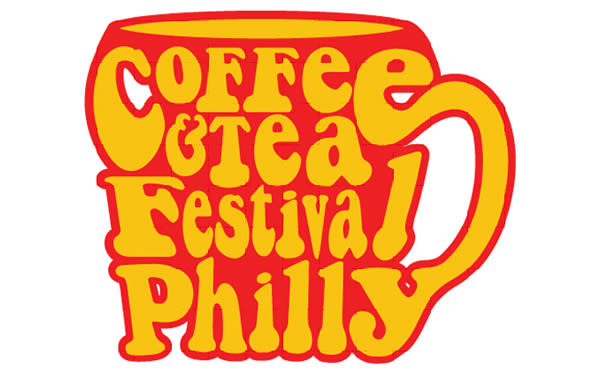 Whether you swig your cup of morning joe or savor a cheery spot of tea with scones, the Coffee & Tea Festival on November 7-8 will go down easy. The aisles of the Greater Philadelphia Expo Center will be filled to the brim with more than 50 local, national and international exhibitors. Programming includes seminars, recommended food pairings and even how to cook with tea. There are giveaways and prizes and plenty of mocha-themed merchandise to browse and purchase.
Chore Demonstrations - Various Historic Homes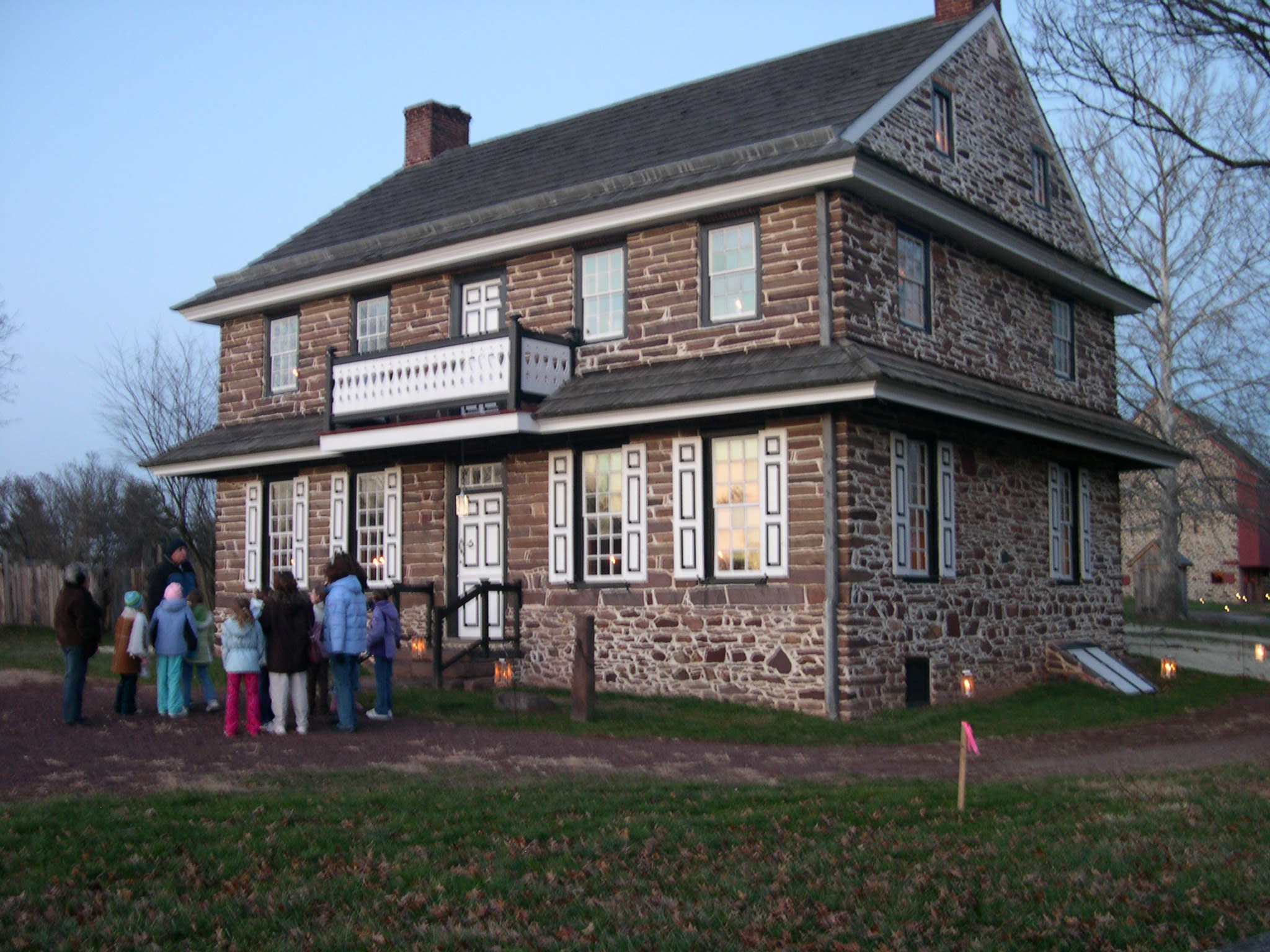 Thanks to the return of Eastern Standard Time, sunset is now occurring right around 5 p.m. Whereas today, that just means switching on the lights at home, for our forefathers, it presented a whole new set of challenges: Just because it was dark didn't mean the need for completing chores stopped. Two local historic homesteads demonstrate how it was done. Peter Wentz' program is November 6 at 7:30 p.m., and the one at Pennypacker Mills is November 7 from 7-9 p.m.
Santa Arrives! - Various Malls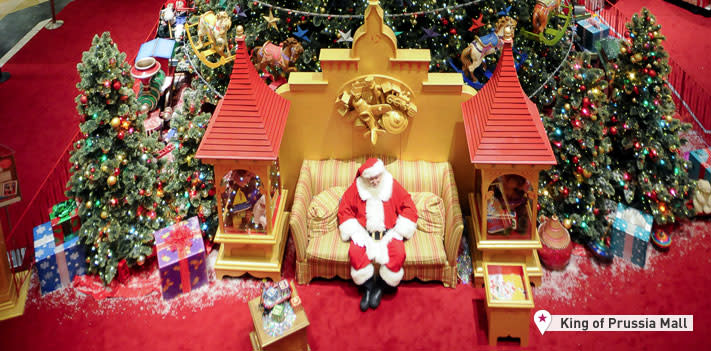 Ho-Ho-Holy cow! Santa's back! The area malls have all hauled out the holly and are prepped to welcome scads of kids with lists, ready to see Saint Nick. Beginning this weekend, the big guy is receiving holiday wish lists on a county-wide basis.
• King of Prussia Mall has the Yuletide's big kahuna at both the Court and the Plaza (thanks to seasonal magic that allows bilocation) starting November 6 at 10:15 a.m.
• Montgomery Mall lands Santa's sleigh on November 6 at 6 p.m. The soundtrack for the arrival is DJ Mickey G, encouraging dancing and games.
• Plymouth Meeting Mall's Kris Kringle can be found on the first-level court near Macy's starting November 6 at 10 a.m. His kick-off of the holiday season is also accompanied by Victorian Carolers at 11 a.m. on the 7th.
• Kids wanting to whisper in Santa's ear at Willow Grove Park Mall can do so beginning November 7 at 10 a.m. near the first-level elevator court.
Orienteering for Beginners - Green Lane Park
If the approaching holiday shopping season has you worried about getting lost amid the great retail space in Montgomery County, it might be advisable to sharpen those navigation skills first. The Orienteering for Beginners session at Green Lane Park on November 7 will tell you all you need to know about getting from Point A to Point B with only a compass. It's being presented by the Delaware Valley Orienteering Association.
"The Potts Legacy" Lecture - Pottsgrove Manor 
Given the growth in Pottstown over the past years, it may not be common knowledge that the borough was named for a real person, John Potts. Pottsgrove Manor is telling his tale on November 7 to provide detail on this influential colonial ironmaster and his descendants.
Cyclo-cross - Sly Fox Brewing Company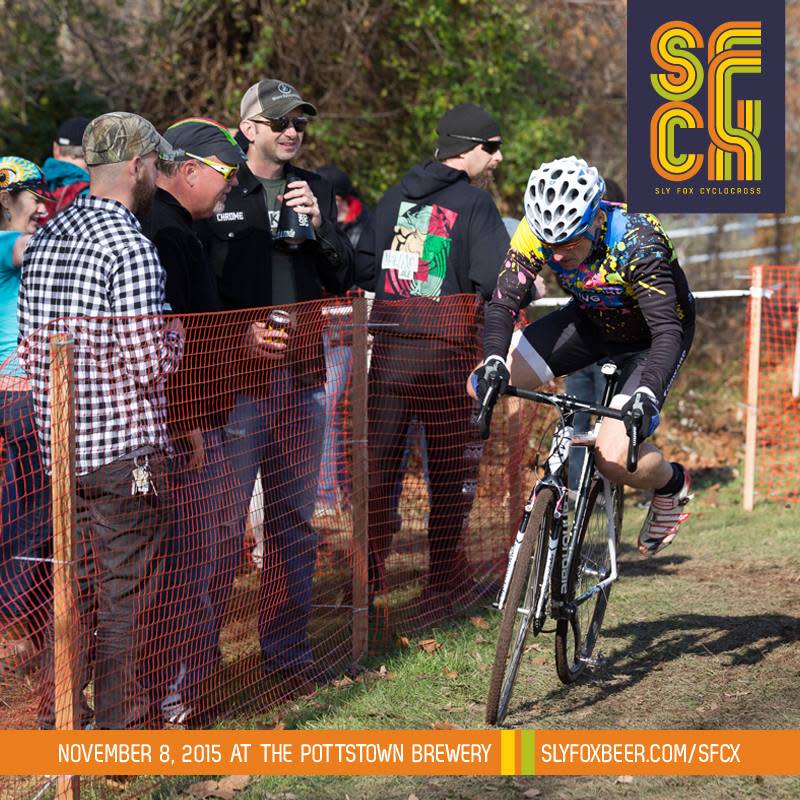 Sly Fox Brewing Company (Pottstown) is holding its second annual Cyclo-cross on November 8. It's a cycling race over some crazy-rough terrain that also demands that riders dismount and carry their bikes. Sly Fox is supplying an onsite beer garden, as well as selling meatball sandwiches, pulled pork sandwiches, pizza and soft pretzels. The gear-grinding competition begins at 9 a.m.
The Highland Hunt Breakfast - Highland Mansion & Gardens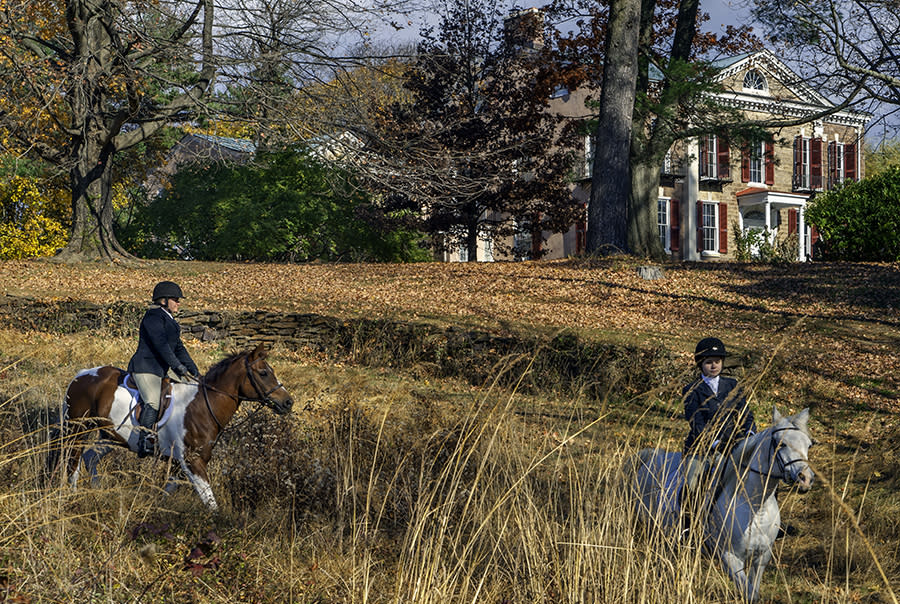 Tally Ho! The grounds of Highlands Mansion & Gardens thunder with the hoof beat of an old-fashioned hunt on November 8. Although there are no foxes involved (the horses and hounds follow a scented bag), the thrill is not diminished one iota. To make a full morning of the spectacle, a sumptuous Continental breakfast is served.