Corporate off-sites are all about atmosphere.
When it comes to establishing a far-from-the-office vibe for meetings, Normandy Farm Hotel & Conference Center excels. But its corporate events are about to get a creative shot in the arm.
In conjunction with an ongoing multimillion-dollar renovation, the site will now host something unexpected: curated art.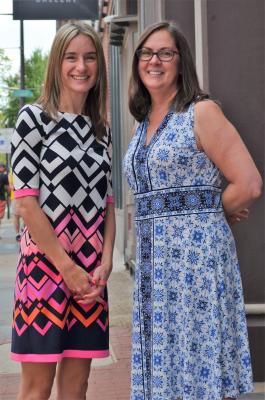 Normandy Farm has partnered with Pam Regan, owner and art consultant at Bluestone Fine Art Gallery (in Old City Philadelphia) to include original artwork in its conference center.
 "Suzanne Gildea, Meetings and Conference Manager at Normandy, and Gary Murray, Director of Sales, reached out to me," Regan says. "Suzanne said she liked the rustic look of our art, which she had previewed online.
"I was kind of surprised by that observation," Regan continues. "We're located in the middle of the city. I don't necessarily think we specialize in rustic."
Regardless, the Normandy Farm representatives liked what they saw. They invited Regan and her colleague, Jeanine Vassallo, to Blue Bell to view both the present configuration and the proposed remodel.
"They had very traditional landscapes, historical-looking pieces with big, thick, gold frames. It looked nice, but I could see why they wanted a refresh," Regan says.
"Jeanine and I pulled together what I call a 'show-and-tell' of about 30 works of art. We met with Gary and Suzanne, showed the pieces and got yes/no responses. They told us what they liked and what they didn't like. And if they didn't like it, they told us why."
One of the things that appealed to Regan about this project is the innovative thinking of Normandy's staff.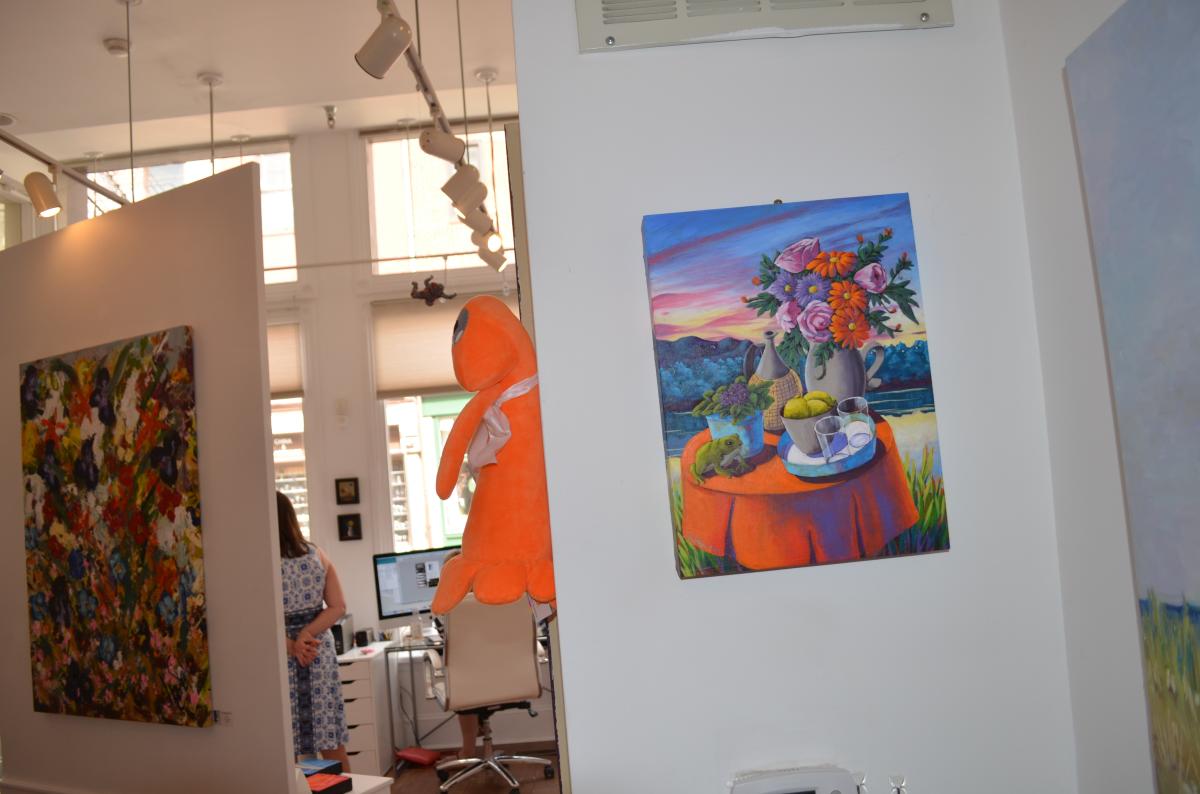 "I've broken a lot of the rules of the traditional gallery," she says. "I post prices; my prices are online. My inventory is up to date. I'm very up front with my artists and my clients. We deliver and install purchases and let buyers live with it for a week, with an option to return it.
"It was clear to me that Normandy was okay breaking a few rules. Which is what I do.
"So this has been a good match."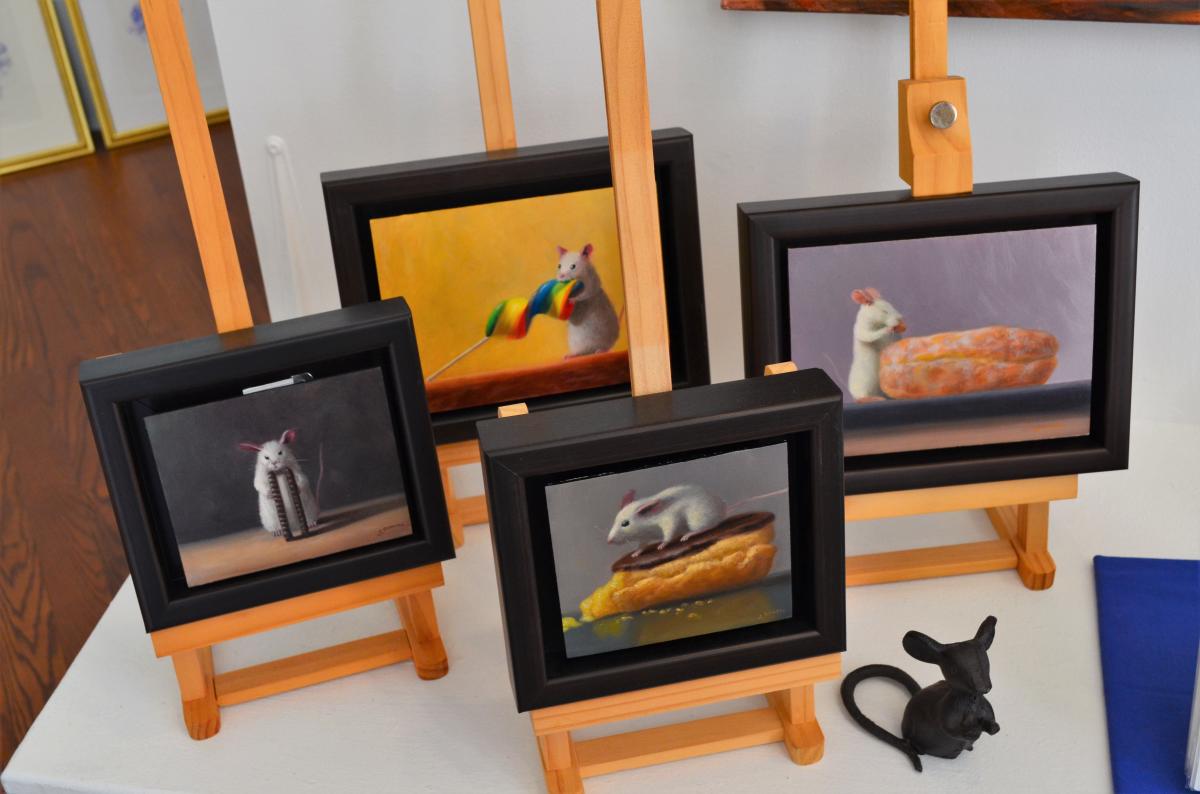 Regan's unconventional approach to the art and her business may be attributable to her less-than-conventional career path.
"I was a schoolteacher," she relates. "I was a stay-at-home mom. I have no art degree or real art background. I have an Associate's Degree in business and an undergrad in English.
"But life events brought me to try something new. My husband suggested this because we've always enjoyed going to galleries. And my family kind of thought it was a whim. But they never realized I would take it so seriously.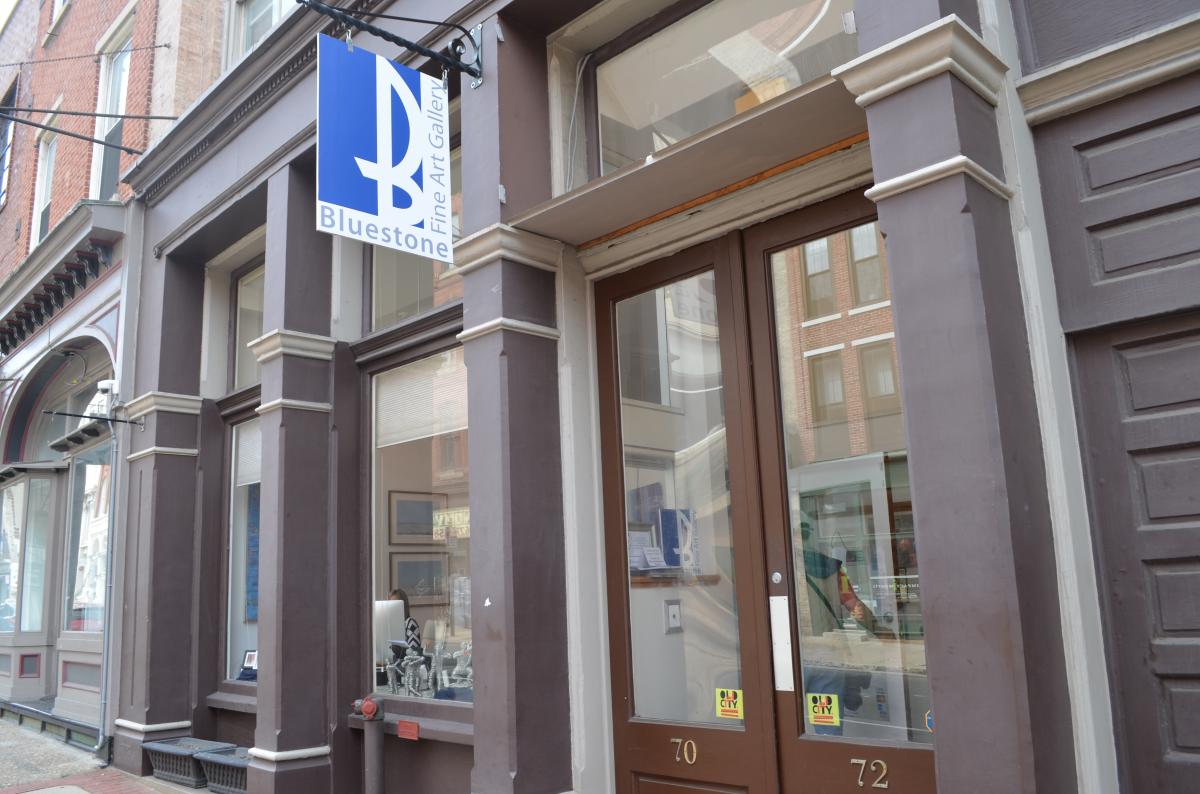 "The English Degree helped. It changes the way I look at things, and that helped me get started."
Next steps for Bluestone and Normandy rely on the completion of the renovations.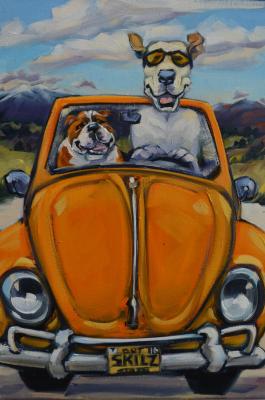 "This [art] is one of the final touches," she says. "Jeanine and I are going to deliver the art and meet with their team. They want their team to install, which is a first for me. Because we install everything we possibly can. So we'll help decide on the placement, and their team will install it."
The works on display will all be for sale.
"Each painting will have a wall card with contact information for the gallery. We'll be responsible for the transactions; we'll be responsible for the communication; we'll ship everything from here for free to anywhere in the United States. We will be responsible for all the services there that we offer here," Regan states.
Initially, the display will comprise paintings, but Bluestone has several figures that Normandy may option later.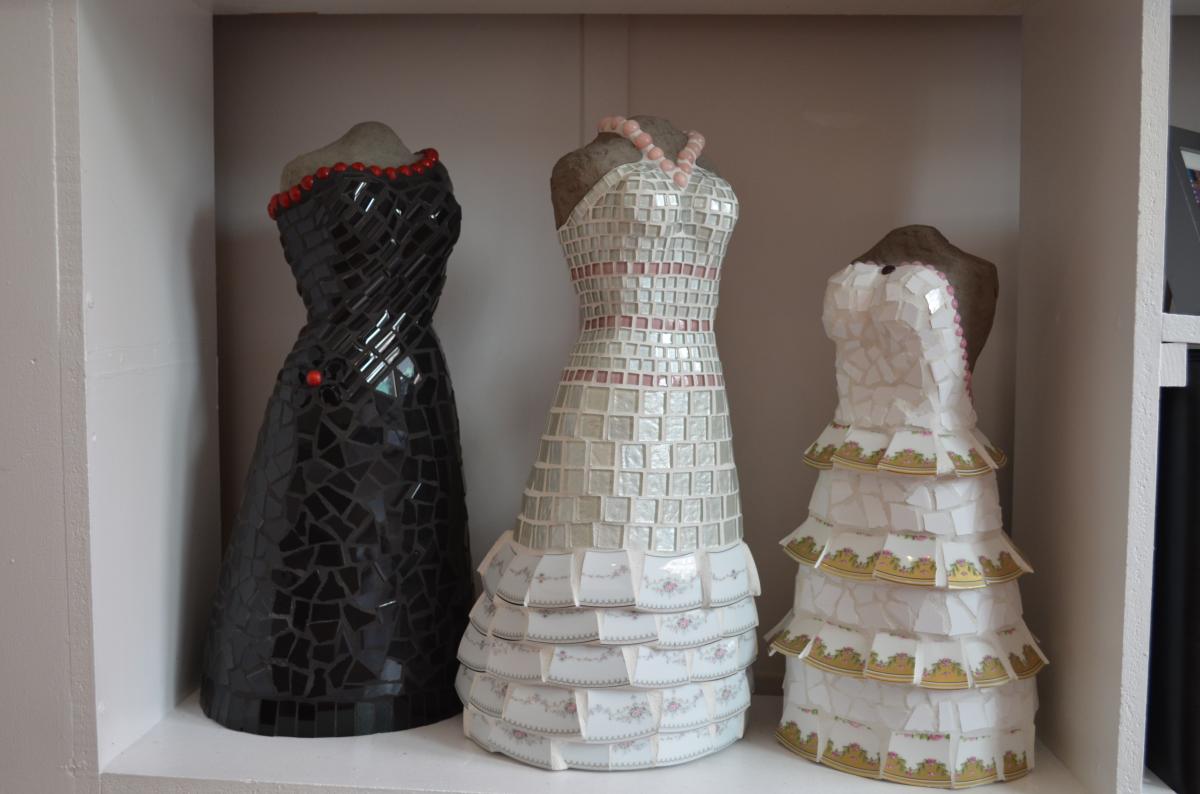 "They're very interested in the dress sculptures we have," Regan says, pointing to a trio of gowns made from shards of china place-settings.
"That artist specializes in bridal pieces," she continues. "So we're going to eventually add those into the mix."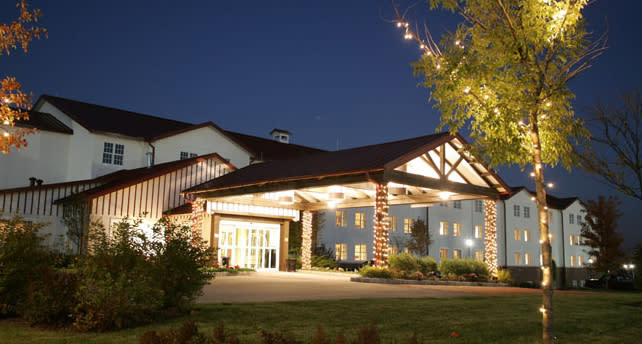 Gary Murray of Normandy Farm is equally as enthusiastic about this new step for the hotel's conference capabilities.
"Our travelling corporate guests crave the education our staff provides on local farms, local craft breweries and now the local artists of the region," he says. "It brings us great joy to be able to add excitement and culture to a day of meetings, while simultaneously supporting the surrounding communities," he concludes.