The last weekend of July is here. (Wasn't it just yesterday the kids were released from school?)
Fortunately, Summer 2015 still has a lot of life left in it, and Valley Forge and Montgomery County offer plenty of ways for you to spend that time.
Christmas in July - Elmwood Park Zoo
Elmwood Park Zoo, always a great destination on a summer's day, is providing themed enticements for a visit all weekend long. Saturday, July 25, is the zoo's rendition of Christmas in July, complete with Santa-centric photo ops (wonder if he'll be in flip-flops?) and plenty of holiday spirit. Anyone wanting to get a jump on gift-giving season will be happy to learn that merchandise at the Nature Shop will be 50 percent off. On Sunday, July 26, it's Sports Day! Temple University Football players and cheerleaders are making appearances, as is the Phillie Phanatic.
A Tribute to Phyllis Diller - Act II Playhouse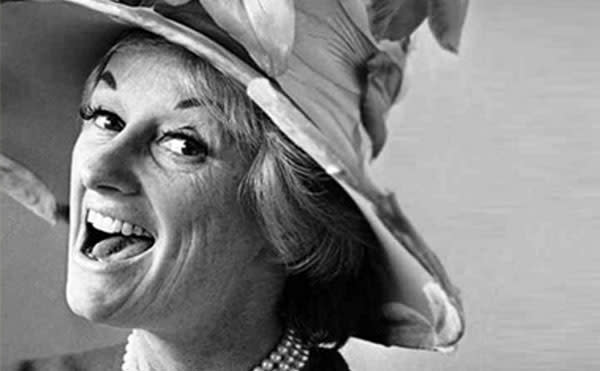 Comedian Phyllis Diller took the stereotypes of a frowsy housewife and spun them into comedic gold, with a career of laughs that lasted more than 60 years. Two talented actresses at Act II Playhouse bring her wacky personality back to the stage for a tribute that runs July 23-26. The performers were fortunate enough to have spent time with the comedienne, and much of the script was taken from their communications back and forth. The personal reflections are augmented with material from archived skits, roasts, songs and numerous talk-show appearances. The night even includes some interesting trivia about Diller, including her talent as a classically trained pianist who performed at Carnegie Hall.
Trolley Tours - Valley Forge National Historical Park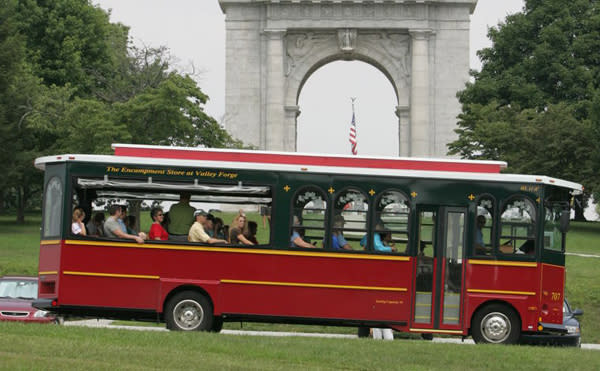 The daily schedule of trolley tours of Valley Forge National Historical Park makes it easy to step on; sit back; enjoy the shaded, open-air comfort; and glide through the deep history of Valley Forge. The guided tours are 90 minutes and cover all the highlights. Tickets are available in The Encampment Store for only $16.50 for adults; kids under 11 are only $8.50. Departure times are 10 a.m., 12 p.m., 2 p.m. and 4 p.m. If the tour sparks your interest in Revolutionary War history in Montgomery County, once you hop off the trolley, step into Patriot Trails, our online, mobile-friendly tour itineraries. It tells the entire story of our quest for independence, customizable to your own timeframe, as it happened throughout our area.
R29 Style Festival - King of Prussia Mall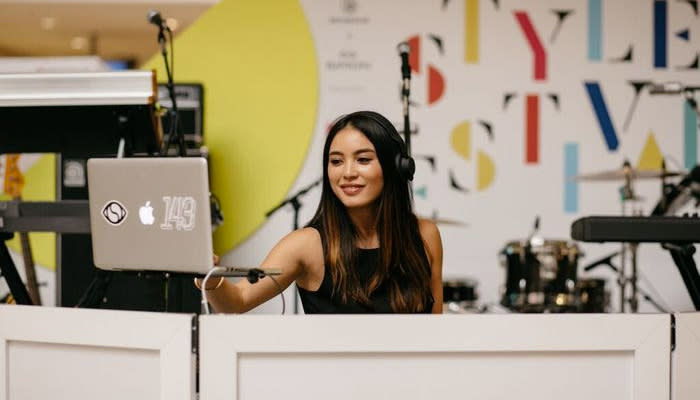 As the calendar begins to slide into August, thoughts go to fall fashions and back-to-school styling. For a glimpse at what's hot, what's not and what's about to be, get to King of Prussia Mall on July 25. The second-annual R29 Simon Malls' Style Festival is a day full of new looks, beauty hints, one-of-a-kind shopping and a photo booth to memorialize all that glam (or at least share it on your Insta). This year, the mall kicks things up with live musical performances and a dance floor where you can get your groove on. Giveaways at the party, which runs from 1-6 p.m., include braids, flash tattoos and DIY band tees. Afterward, grab a bite at KoP's newest restaurant, Grand Lux Café, where the Asian Nachos are to-die for.
George Tice Exhibit - Berman Museum of Art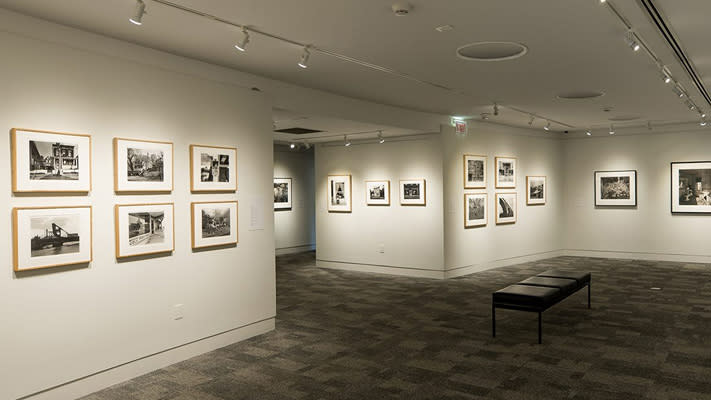 The Berman Museum of Art, on the campus of Ursinus College, is a great destination to spend a summer afternoon without spending a dime (admission and parking are always free). Currently on exhibition are the photographs of artist George Tice, who works solely with analog processes for photography. In this age of digital pictures, Tice gets startling results with oversized, manual-focus cameras; sensitive light meters; celluloid film; traditional dark-room chemistry; and a highly trained, artistic eye. His subjects are often from his native state of New Jersey, where ordinary, everyday subjects (a White Castle hamburger joint) are transformed into stunning works of art.
Summer is vacation season, which means finding accommodations, either for yourself as a getaway treat or for family or friends who are visiting from destinations far off. If you want help navigating the numerous options and amenities at hotels, inns and B&Bs across Montgomery County, the VFTCB website is a wealth of information. Let us help you find an overnight spot that fits your needs perfectly.