You don't need to contend with New York traffic and Broadway ticket prices to enjoy a live theater experience. Montgomery County, PA and the surrounding region has a plethora of performance spaces featuring talented actors, professional and non-professional, in comedies, dramas, musicals, and original productions.
---
Act II Playhouse
Ambler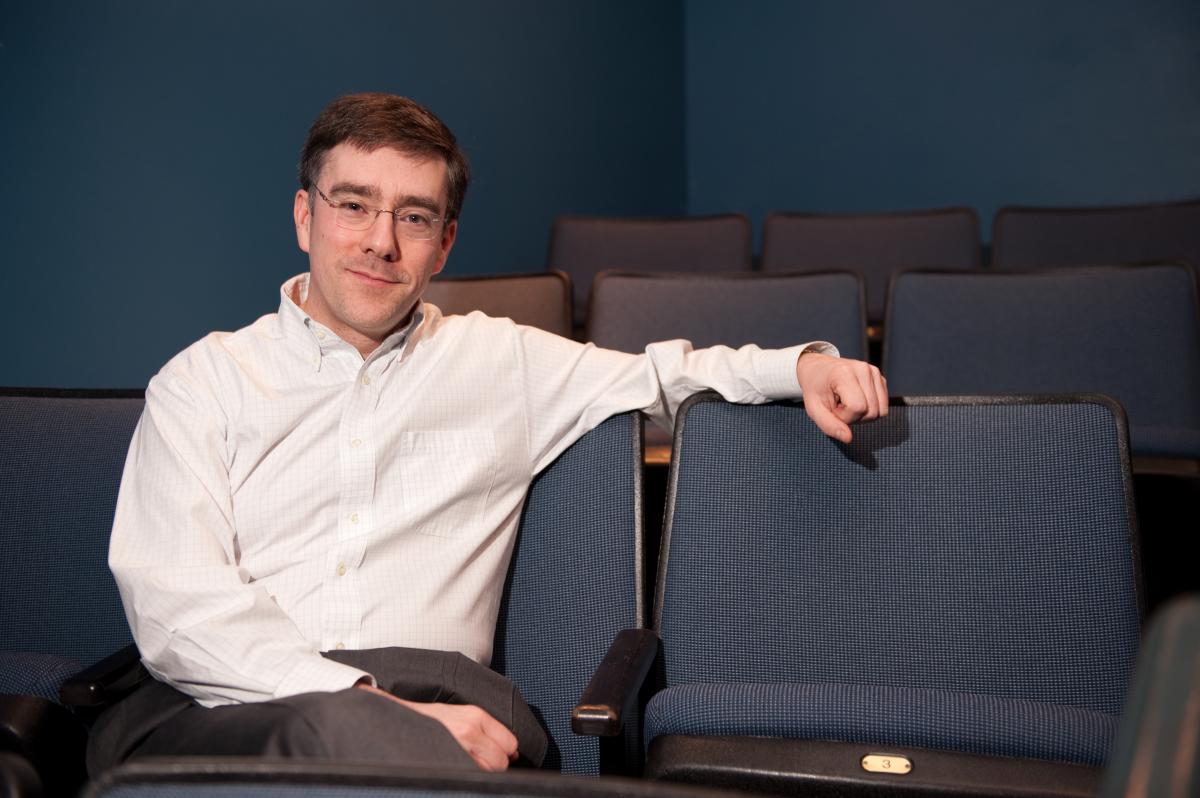 Act II Playhouse is a professional theater in Ambler, under the leadership of Artistic Director Tony Braithwaite and Managing Director Eileen Cella. Act II Playhouse offers an entertaining mix of shows, from classic musicals to hilarious comedies, exciting dramas, and fun, original shows for kids. Special events, including stand-up comedy nights and great live music are also on tap.
Wrapping the 20th anniversary season, Café Puttanesca will be staged May 14 to June 16. This riotous musical comedy is about three "ladies of the evening," hanging out in post-war Amsterdam, singing songs and telling jokes.
The 2019-20 season will include the musical Pippin, from Stephen Schwartz ("Wicked"); Neil Simon's
Chapter Two; the hilarious comedies Kalamazoo and Greater Tuna, and much more.
Tickets are available by calling the Box Office at 215-654-0200 or visiting www.act2.org.
Bryn Athyn Community Theater
Bryn Athyn
Providing top theatrical entertainment since 1981, Bryn Athyn Community Theater (BACT) is staffed entirely by volunteers. Two major productions are offered in spring and fall. The theater's mission includes presenting a broad variety of quality entertainment to support the values and standards of the New Church.
These Shining Lives by Melanie Marnich will be presented May 24 and 25 and June 1 in the Mitchell Performing Arts Center. The play chronicles the strength of women considered expendable in their day and their continued resonance.
To purchase tickets, visit www.mitchellcenter.info.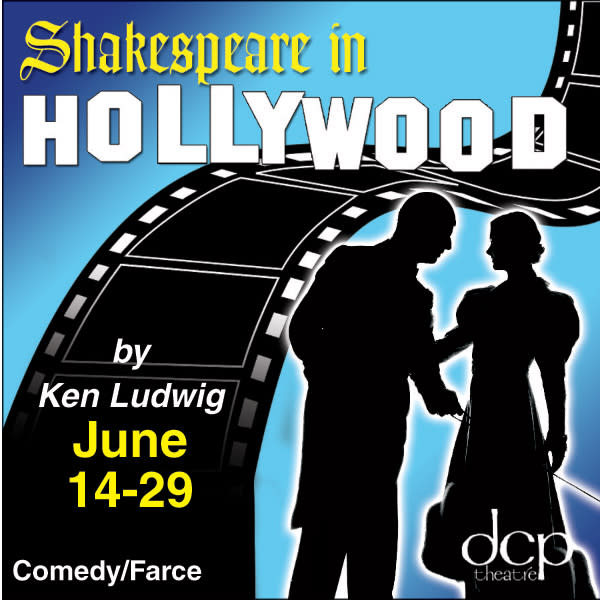 DCP Theatre
Telford
DCP Theatre in Telford was founded in 1952 and has been continually operated completely by volunteers since – from the actors to the board members. About 20 years ago, DCP began to incorporate family theater targeted to children into its season.
From May3-12, the family theater offering is The Enchanted Bookshop. From June 14-29, the main stage offering is Shakespeare in Hollywood, a farce by Ken Ludwig. 
Tickets are available by calling 215-234-0966 or visiting www.dcptheatre.com.  

 
Methacton Community Theater
Collegeville
 
MCT or Methacton Community Theater is a non-profit, community-based theater group that strives to bring affordable family entertainment to the area. Since 1977, the theater has offered musicals, plays, and youth shows throughout the year. MCT performs at Shannondell at Valley Forge and Variety Club Recreation Hall in Worcester.
MCT welcomes people of all ages and experience levels to work on and behind stage. Upcoming MCT shows are The Complete Works of William Shakespeare (abridged)[revised], a comedic mashup of all of Shakespeare's plays. The show will be performed at the Variety Club Recreation Hall on May 4, 5, 10, 11, and 12. In July, MCT will present The Addams Family, a campy musical about the iconic ghoulish family from the 1960's TV series at Shannondell Performing Arts Theater July 12, 13, 14, 18, 19, 20, and 21.
Tickets are available by calling 610-489-6449 or visiting www.methactoncommunitytheater.org.

 
Montgomery Theater
Souderton
 
Montgomery Theater is dedicated to "bringing new life to old tales while imparting age and wisdom upon new ones."
The not-for-profit theater aims to foster free expression of ideas and to offer live performances on an intimate scale. Founded in 1993 in the former Souderton firehouse, the 122-seat Main Stage theater offers five productions each year. On the Project Stage, two children's productions, as well as educational programs for adults and children are offered.
Upcoming shows include Getting to Know … The Sound of Music May 17-26 and Say Goodnight Gracie June 6-30.
Call 215-723-9984 or visit www.montgomerytheater.org to purchase tickets.
 
Playcrafters
Skippack
 
Playcrafters, starting its 71st year, is one of the oldest, continually operating groups in Montgomery County community theater. Playcrafters Incorporated is 100 percent volunteer.
Opening nights are the best time to schedule your first visit to Playcrafters. After the show, complimentary refreshments including wine and cheese are served and you have the chance to interact with the actors and crew.
The Rimers of Eldritch by Lanford Wilson, directed by Chuck Yerger,  runs May 9-25. There is a murder in a dying Missouri town, intrigue and gossip swirl – who did it and why? A hermit, a senile old woman, and a physically challenged young girl hold the key.
Tickets can be reserved by calling 610-584-4005 or online at www.playcrafters.org

 
Pulley & Buttonhole Theatre Company
Jenkintown
 
Pulley & Buttonhole Theatre Company encourages communication and compassion in the community through good storytelling.
"We see our community much as actual pulleys and buttonholes are vital to our lives," according to the website.
Upcoming shows include The Value of a Life: African One-Act Plays May 10, 11, 17 , and 18 at Homestead Hall, 821 Homestead Road, Jenkintown. Tickets may be purchased here.
The Last Act by Teresa Miller is June 29 at 8PM. Buy tickets here.
Tickets and information are available by calling 215-392-9958 or visiting www.pulleyandbuttonholetheatre.org.
Smoke & Mirrors Magic Theater
Huntingdon Valley
Who doesn't love magic? At Smoke & Mirrors Magic Theater, every show is about being amazed by sleight of hand magicians. The main stage is a custom-designed, 60 seat, magic theater built in the European amphitheater style with perfect sight lines and sound.
A second 60-seat theater stages juggling shows, improv and stand-up comedy, plays, and other entertainment forms.
Among the upcoming offerings are a Family Magic Show with monthly dates May through August; Gino Mozzarella, The Godfather of Magic, May 31 and June 1; Peter Samelson, Illusionist/Philosopher, May 3-4; Will Fern, Amazingly Funny, May 10-11, and Luca Volpe, The Italian Mentalist, May 24-25.      
Call 267-626-1366 or visit www.smokeandmirrorstheater.com for tickets, dates, times, and shows.

 
Steel River Playhouse
Pottstown
Steel River Playhouse is housed in a 20th century former five and dime and is a "gathering place for shared artistic experience." The theater's mission is to "strengthen community, inspire creative exploration, educate, and entertain through the presentation of quality performing arts events and education for diverse audiences."
Constellations, Nick Payne's stellar, one-act play about decisions and destinies, runs May 3-12. The play looks at the ways in which a relationship between two people might unfold across a dizzying array of realities. May 24 to June 9, Disney's Beauty and the Beast takes the stage.
Tickets are available by calling 610-970-1199 or visiting www.steelriver-playhouse.org.

 
The Centre Theater
Norristown


The Centre Theater has its roots in an Odd Fellows building with a theater on the second floor where, in 1871, Mark Twain performed.
After the Greater Norristown Society for the Arts was formed in the 1990s, the Centre Theater came to life. Centre Theater and Iron Age Theater put on award-winning plays in the space. About four years ago a new board was formed and the process of getting the theater back on solid financial ground began. The 72-seat, black box theater has since been expanded into a 120-seat theater.
On May 10, see "Sinatra and Cigars" and on May 11 enjoy the Allen Reynolds Band. On May 31 Featherborn returns with Sons of Silver. Every third Thursday of the month Lets Link L8R puts on an open mic night, and, coming in June, Cat on a Hot Tin Roof will be staged by Voice of Equality Productions.
Tickets and information at 610-279-1013 or www.thecentretheater.com.

 
The Dramateurs, Inc. at the Barn Playhouse
Jeffersonville
The Dramateurs, Inc. at the Barn Playhouse dates to 1934 when the group was organized from dramatic art educational classes at the Norristown YWCA. In 1937, the group opted to rent and remodel a circa-1723 barn, which has been its home since. The group has presented a summer season of plays every year since 1937.
Upcoming shows include The 25th Annual Putnam County Spelling Bee April 26 through May 11; Pride and Prejudice June 7-15; Mamma Mia! August 16-31; and First Date a Broadway Musical September 27 through October 12, among other shows.
For information about reserving tickets, call 610-539-BARN or visit www.barnplayhouse.org.

 
The Village Players of Hatboro
Hatboro
The Village Players of Hatboro is a non-profit organization made up of volunteers from surrounding communities. For seven decades, the theater group has been producing four regular season productions from October through June. Plays, performed in a century-old renovated dairy barn, are usually a comedy, drama, mystery, or a farce.
The season wraps June 7-22 with Biloxi Blues by Neil Simon June 7-22 and Sex, Lies and Fish, a slapstick farce, August 2-10.
Tickets may be purchased at the door. For information, call 215-675-6774 or visit www.thevillageplayers.com.

 
Theatre Horizon
Norristown


Theatre Horizon brings Philadelphia's finest professional actors out to Norristown in award-winning plays, musicals, concerts, and theatrical events. Over 38,000 people have visited since its opening in 2012, and through its many education programs, over 1,000 students are reached each year.
Theatre Horizon is your spot for family outings, date nights, and connecting with friends in the BYOB lobby. Ticket prices are kept low, artistic quality high, and parking is free.
From May 9-12, see one of Philadelphia's leading musical theater stars in An Evening with Rachel Camp. May 31 to June 2, enjoy Untitled Project #213 – a heartfelt story of learning how to love again, told through music, clowning, dance, and just a dash of Edith Piaf.
Tickets are available by calling the Box Office at 610-283-2230 or visiting www.theatrehorizon.org.

 
People's Light
Malvern
Founded in 1974, People's Light remains one of the largest professional theaters in Pennsylvania. Throughout its year-round theater season, patrons enjoy contemporary plays, classics, and original work. People's Light hosts two black box performance spaces – the 340-seat Leonard C. Haas Stage and 160-seat Steinbright Stage. Theater-goers can dine casually at The Farmhouse Bistro.
Up next, Tony Award nominee John Dossett and television actor Nathan Darrow star in Caryl Churchill's taut, psychological drama A Number, May 15 through June 9. June26 through July 28, Dominique Morisseau's Mud Row, a new play inspired by and set in West Chester, premieres on the Steinbright Stage, followed by Our Town, Thornton Wilder's masterwork July 31 through August 25.
Tickets are available at 610-644-3500 or online at www.peopleslight.org.