As the AMC series Turn: Washington's Spies continues through its second season, the plot has reached a juncture very familiar with history buffs, especially those in the area. Tonight's episode (May 18), will see General Washington and his beleaguered men march into Valley Forge for what will be a trying six-month encampment.
Turn's Executive Producer, Craig Silverstein, is quite happy with how the series has been received, especially in Season 2, when fans increasingly rallied around the action and characters.
His initial interest creating a Revolutionary War drama wasn't so much a passion for the story but, rather, a chance to do something different. "I was looking for something that wasn't a cop show, since I had just done three or four of them in a row," he laughs.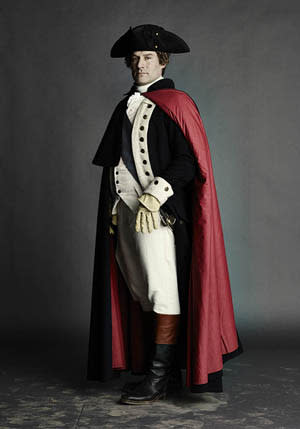 Turn is based on Alexander Rose's 2006 book Washington Spies: The Story of America's First Spy Ring. At the time of its publication, Silverstein was working with Barry Josephson (also a current Executive Producer on Turn) on another project.
"Barry was trying to develop a script about Nathan Hale," Silverstein remembers. "And in working on that script as a feature, he came across Alexander Rose's book. He gave me a copy, thinking maybe it could be a good TV show. And I read it and agreed."
What appealed to Silverstein was the opportunity to tell a story that people think they know, but perhaps do not. Or at least don't know in its fullest form.
He continues: "The book opened my eyes and changed my views on what I thought was a pretty cut and dry story... something almost too heroic to be true. I initially worried that I wouldn't be able to get an audience to connect to the people of that time. I was concerned that the personalities would come off as almost too noble and too heroic."
The key was to widen his vision. "I saw the story through the lens of ordinary people and how they reacted to the reality of revolution. People were caught in the middle; their alliances were challenged and often changed. After getting a handle on all that, I was able to plunge into the field as it were, and develop it."
The mix history and entertainment required a great deal of care in an effort to get the balance right. Silverstein says: "Our strategy was one of first presenting the façade of what audiences know - or think they know - and peeling a layer behind it. A good example is Washington. When we meet Washington as a character, he is that centurion. He is the guy on the dollar bill. He's pretty stark. But in this second season, you're starting to see a bit of the temper, a bit of the insecurity that the real Washington harbored. But if we began with that, I think everyone would say, "Well that's not Washington!"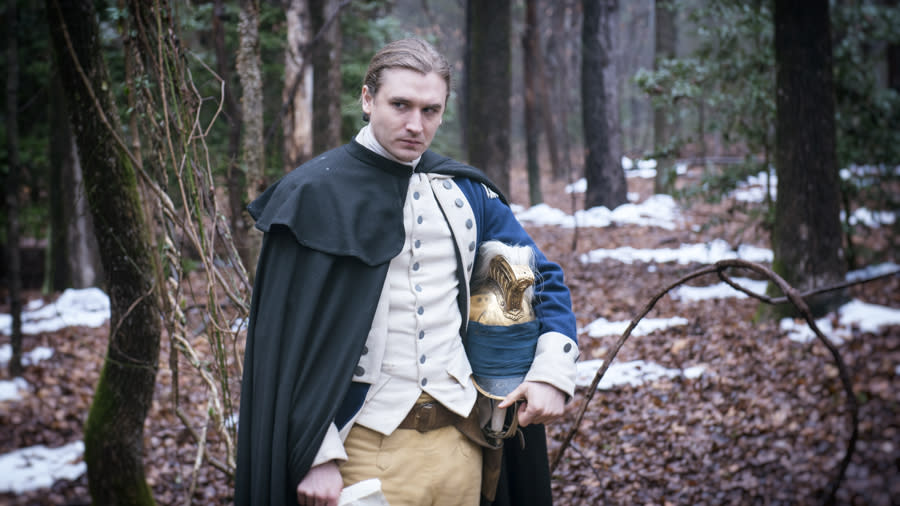 The various shades of George Washington are key to tonight's installment. "We're leading up - and where all this comes to its zenith - is in Valley Forge," the executive producer relates. "We are focusing the story at this point on Washington's 'dark night of the soul.' He is sort of going through his own personal Valley Forge, and we show a lot of that struggle."
Taking a viewpoint that was not Washington's enabled the creators a certain amount of latitude. The events of Valley Forge are presented through the eyes of Washington's personal valet, Billy Lee. "The only character who really sees the full measure of his low point is Billy Lee. And because of that - because only Billy Lee sees it - we're given a bit of liberty. There's no history that says that Washington had this sort of deep moment of doubt. But there's nothing that said he didn't, either," Silverstein summarizes.
The dramatic arc of Turn's Valley Forge storyline culminates in the image of Washington kneeling in prayer. Injecting a dose of imaginative storytelling, however, Silverstein intends to leave audiences wondering exactly who the General is praying to.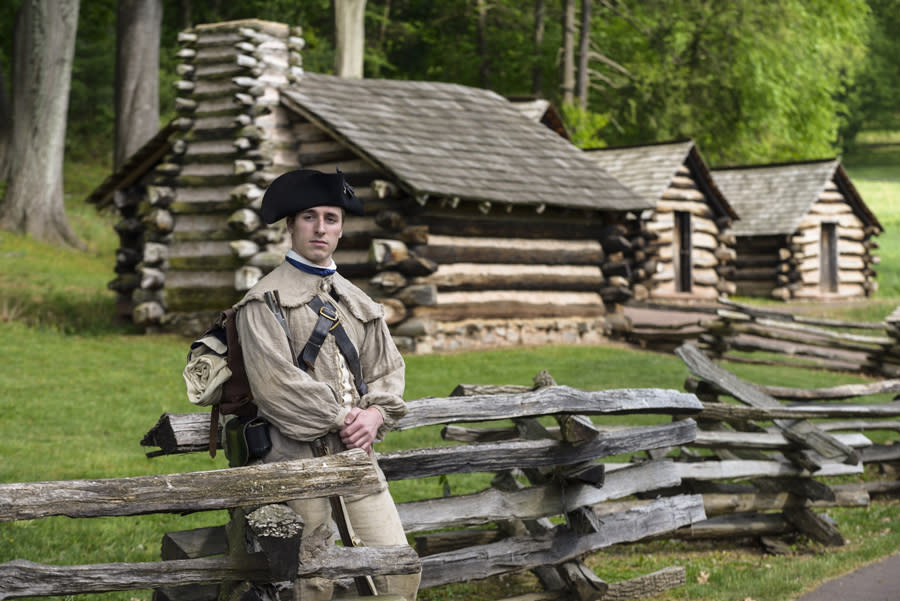 That use of imagination is key to a production that constantly strives to maximize its resources. "One thing that we wanted to do this year that we really didn't get to do was much as we wanted was to present von Steuben," Silverstein explains. "But I would say to look out for a reference, a small von Steuben cameo."
I ask Silverstein about a third season and what may lie ahead plot-wise. "We're really hopeful for more seasons," he answers. "People assume they know the end of this story, but really... do they? How many people know what happened to the Culper Ring? A lot of people don't even know they existed. So this series doesn't ask the question 'Who's going to win this conflict?' It's 'What is going to happen to these particular people? What are they going to lose? What are they going to gain? What are they going to have to sacrifice in the end? And would you do the same?'"
Turn airs on AMC each Monday at 10 p.m. eastern, 9 p.m. central. Prior episodes, including Season 1 in its entirety, are available on the AMC website, as well as Netflix and Amazon. Turn was the subject of a prior blog from the VFTCB, readable here.
See history come alive in person by booking a trip to Valley Forge & Montgomery County, PA! Experience Patriot Trails, our new Revolutionary War history tours. Follow in the footsteps of George Washington on these web-based itineraries that take you on a journey from Valley Forge National Historical Park to historic sites throughout Montgomery County.