The final weekend in October offers multiple monstrous Make It Montco moments. After you've come down from Friday's sugar high, the remainder of the weekend has special appeal for history buffs and seekers of family fun.
Halloween-themed events in the county include:
Quirky-charming Jenkintown gets the award for the area's most unique post-Halloween event, the Annual Pumpkin-Drop Celebration on November 1. Here's a chance for anyone stiffed by the Great Pumpkin to get revenge. Three dozen jack-o-lanterns are hoisted 105 feet in the air, courtesy of a fire truck, and released to the forces of gravity. The result? A "...a Tarantino-like shower of pulp and seeds, to the cheers of residents," according to borough officials. It's sure to be "splat"acular.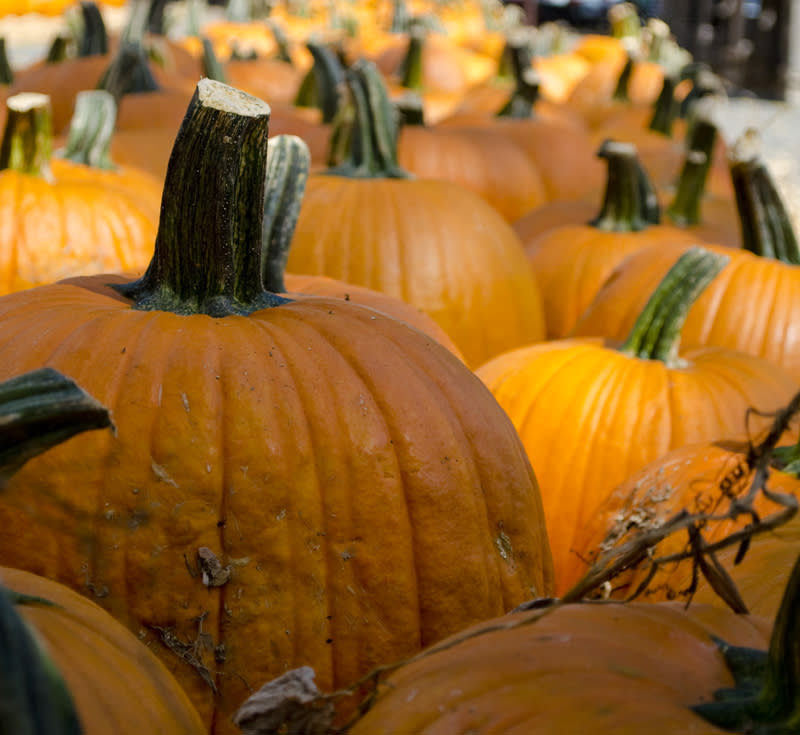 For something more family friendly, tune up the kids to sing Happy Birthday to Bubby the Bison. The Elmwood Park Zoo's mascot turns another year older on National Bison Day (when else?), November 1. The zoo's party includes card-making, games, and, of course, birthday cake, bison feedings, keeper talks and the grand opening of the new and improved train caboose, the Bison Express. Football fans will take note: The guest list includes fellow mascot Swoop of the Philadelphia Eagles. The festivities are free with regular zoo admission.
Hey, history buffs: Hope Lodge celebrates its annual Whitemarsh Encampment on November 1-2. The homestead is open for self-guided tours, and the grounds are given over to skirmishes between patriots and loyalists. Sunday starts off with a Revolutionary War-era church service in the formal garden, but pacifism soon takes a back seat as weapons demonstrations and a pistol duel are held in the back field. The event commemorates General George Washington and the Continental Army were encamped in the Whitemarsh Hills in 1777, prior to the winter encampment in Valley Forge.
Speaking of Valley Forge, November 1 is Railroad Day at Valley Forge National Historical Park. Relive the days when the train station near Washington's Headquarters was an active transportation route, bringing tourists onsite. Celebrate the county's industrial past and the role trains played in keeping it vibrant and profitable. If local trains are your passion, you will also want to schedule a ride on the Colebrookdale Railroad, the county's newest historic, family fun, adventure attraction. Excursions now leave Boyertown each weekend, as we reported here.
Once you crash from the candy craze of Halloween, sleep it off in a nearby swanky hotel or B&B. Using the listings on our website guarantees not only that you will enjoy a weekend of comfort and pampering but also that the only spirits you will encounter are in the minibar.