This blog started out to be about neighborhood holiday displays. But it turned out to be about so much more than that.
Jessica and Adam Canigiani have put on a spectacular display since 2007, a project that helped him channel the stress of his ill son and also served as thanks to their Gilbertsville neighbors for their support through the successful kidney transplant that followed. The intricate array of lights and music included interactive elements, and over the years, Adam Sr. and a healthy Adam Jr. greeted visitors with candy canes.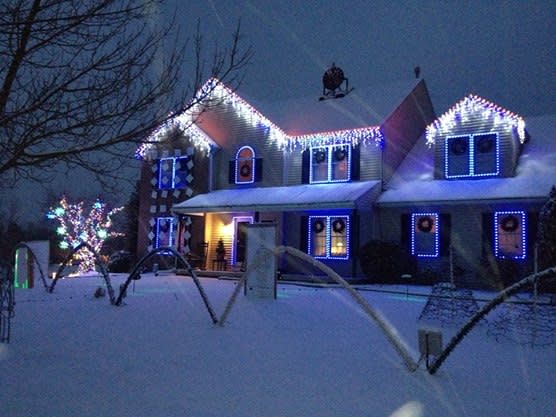 Last week, however, it all became too much. An article in the Reading Eagle sent hundreds of onlookers to the home, creating traffic snarls and unsafe conditions. "I've never had a nervous breakdown," Adam admitted. "But I got close on Sunday night."
In response, he pulled the plug and the home went dark. "It was very sad, but it was clear we were in over our heads," he said.
Two days later, his doorbell rang. Waiting on his doorstep was a group of eight or so of his neighbors, offering what Canigiani called a Christmas miracle. "They said they would support us fully if we turned the show back on. We discussed some changes in how we do things. But basically, they said they would handle all the cars, the public, the safety concerns and the logistics. All we had to do was plug everything back in. I couldn't believe it."
The following night, the home on Weller Court blazed again. Gilbertsville may be far from the fictitious town of Bedford Falls, where George Bailey is redeemed by the kindness of his neighbors in It's a Wonderful Life, but the impact of a heartfelt response to someone in need is just as compelling.
The same spirit of the holidays is evident in nearby Stowe, where Greg Sorg decks the halls of his quaint twin with zippy lights, festive music and glittering lawn ornaments. The decorations spread out over both lawns and involve the side yards of each home.
A logical question follows: Does the neighbor who shares the twin object to the yearly recreation of the North Pole on half her lawn?
"No," he replies. "In fact, it's become sort of feel-good thing to do for her this time of year. The woman who lives there lost her husband to cancer a handful of years ago. He and I used to decorate together. On the first Christmas without him, I went next door and told her I'd like to keep up the tradition. And she was a big yes. So now, partly out of my own love of Christmas lights and partly to honor his memory, I put this up. She loves it."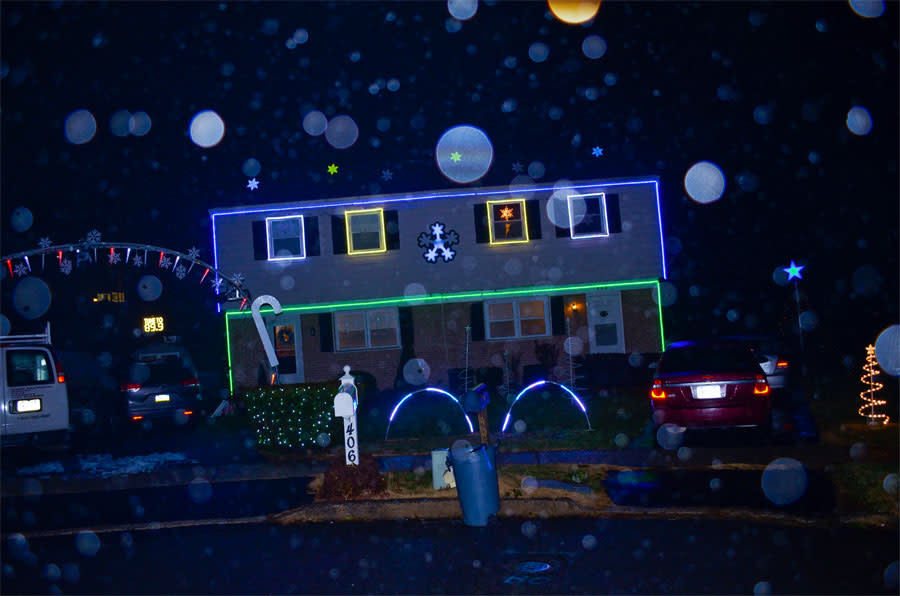 Large-scale displays like those fashioned by the Canigianis and the Sorgs rely on numerous circuits to light up the darkness of these December nights. But the connections behind the technical side - person to person, neighbor to neighbor, family to family - are the real reason the holiday season is so bright.
The Canigiani and Sorg displays can be viewed at their addresses listed below, followed by other notable Montgomery County residences. If you drive-by, please remember that these are private homes in quiet neighborhoods. Courtesy toward the homeowners and attentiveness to the surroundings is a wonderful gift to give while enjoying the lights, colors, special effects and holiday spirit.
Canigiani Christmas lights: 2178 Weller Court, Gilbertsville
The Sorg home: 406 Circle Drive, Stowe
Other recommended stops:
1320 East Butler Pike, Ambler
911 South Street, Pottstown
2137 Horseshoe Drive, Pottstown
2 Patricia Drive, Gilbertsville 
398 Anthony's Mill Road, Bechtelsville
215 Stallion Lane, Schwenksville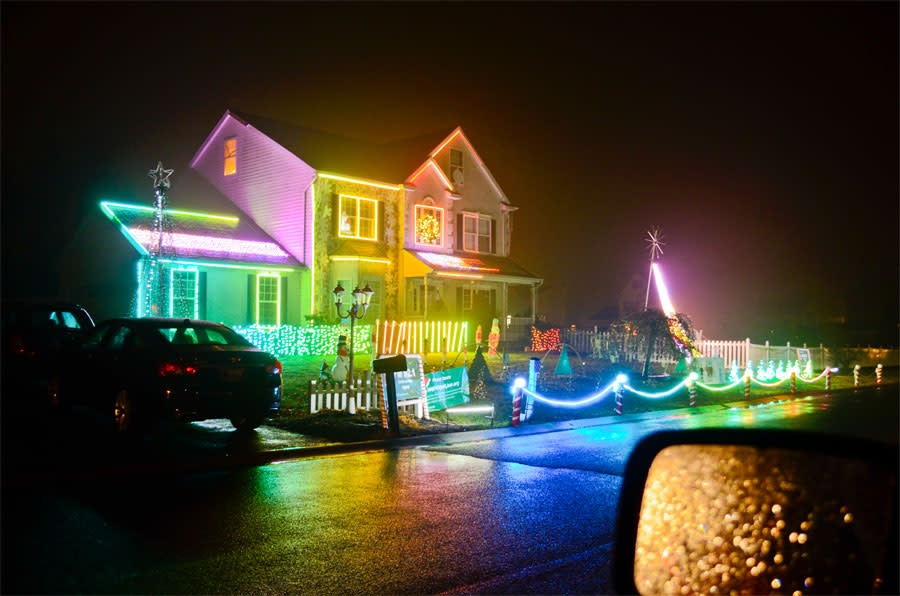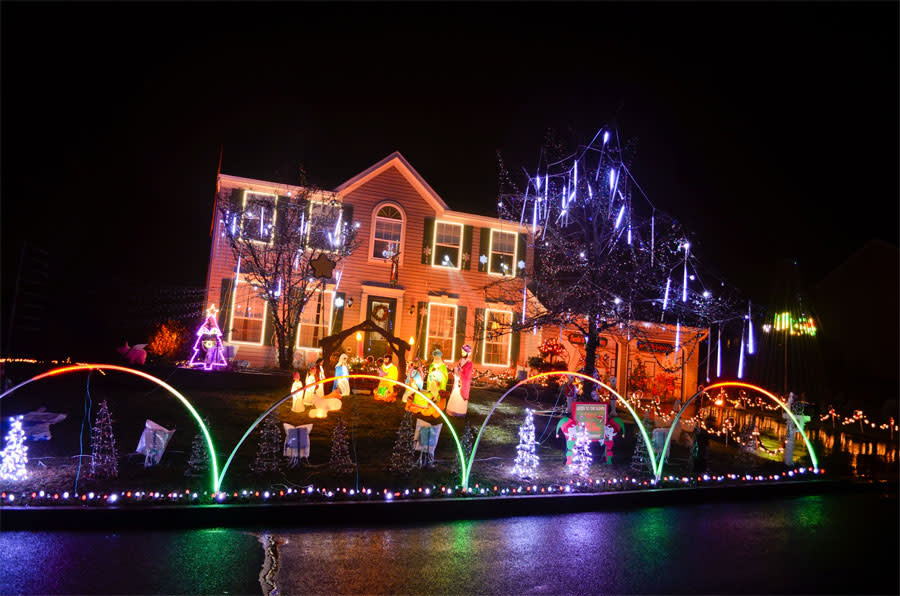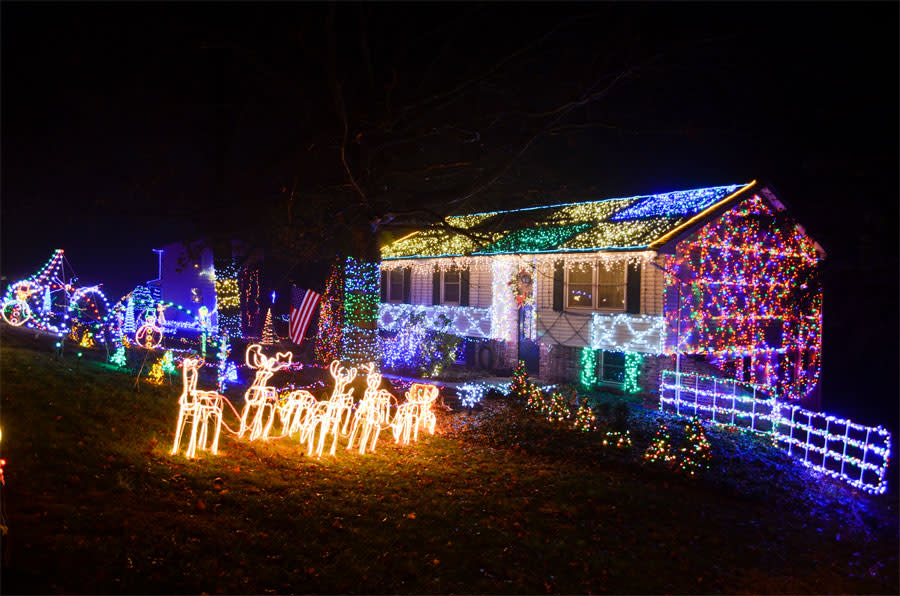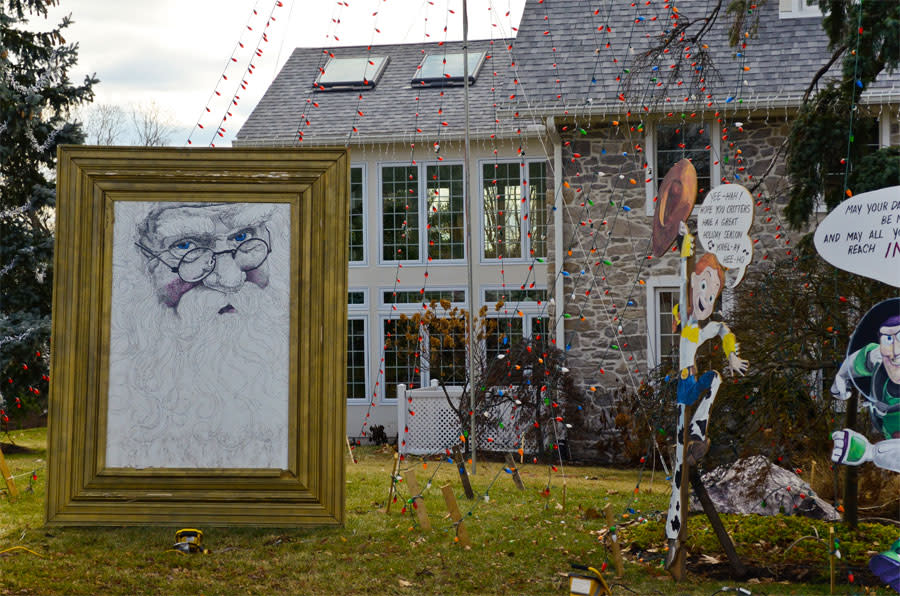 To make a truly magical evening out of your holiday light hunt, consider a festive meal first. If you're headed to Pottstown, Stowe or Gilbertsville, pull in to the Sly Fox Brewing Company or Copperfield Inn at Lakeside on your way. If the Collegeville lights beckon, the BBQ at Phamous Phils will get you off to a great start. Before you gaze at the wonder in Schwenksville, grab a bite at the Woodside Lodge. The dining options in King of Prussia are plentiful, including high-end restaurants like The Capital Grille, Legal Sea Foods, Viviano's and Creeds and casual options like Shake Shack, Uno Chicago Grill and Ruby's Diner. See our website for more.