I've got a confession to make: When discussing the King of Prussia Mall, I have never been able to accurately distinguish one "side" from the other. In other words, the Court from the Plaza.
So my directions to family and friends have always been generalizations like, "Go to the part that has The Cheesecake Factory." Or, "It's the one with the Apple Store."
But now, none of that matters anymore.
Earlier this month, the last piece of steel was placed on a wing that joins the two existing buildings, creating a shopping destination that is now one contiguous experience.
At a press event previewing the addition, David J. Contis, Senior Executive Vice President of Simon Property Group Inc. (the mall's owners), summed up the occasion: "And as of today, there will be no more King of Prussia Plaza or King of Prussia Court; there will just be King of Prussia Mall."
The project is about halfway through its completion, with an official ribbon cutting scheduled for fall 2016. Once it opens for business, an additional 170,000 square feet of space will be added to the mall's footprint, which Contis described as the length of more than three football fields. Filling that additional space will be 50 new stores, including some luxury brands new to the area, as well as a marketplace café that will feature celebrity chefs.
Contis cites other perks: Wi-Fi, spacious restrooms and plenty of stylishly designed open space. "We're including places to just hang out," he says. "Because who doesn't like hanging out at the mall?"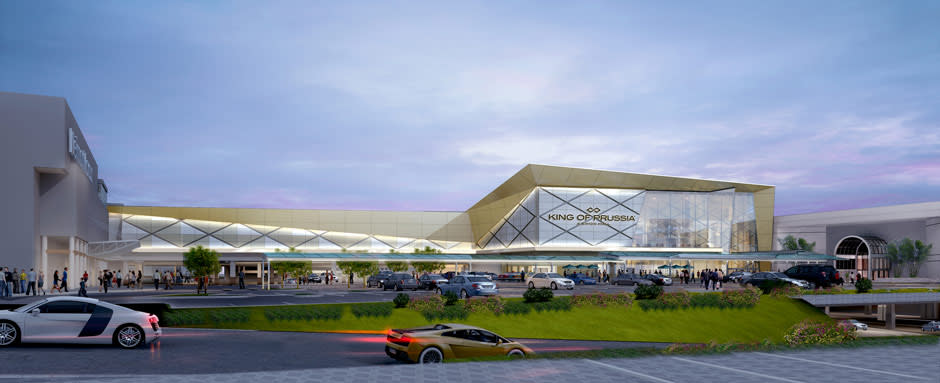 There were, understandably, design challenges along the way. "When this was conceived about three years ago, we were sitting in our offices in Indianapolis saying, 'Why is this amazing shopping center two shopping centers?' And initially we said because it's been too hard to try to figure out how to fix it. But we knew there must be a way. So we sketched and sketched and finally came up with a plan," Contis describes.
At first, logistics seemed daunting. The addition needed to accommodate several floors, span a road and an existing parking lot and ensure that all retailers could continue to serve their customers, even through two very active holiday seasons.
As part of the sneak-peek of the project, Contis and his colleagues arranged a walk-through. We donned hardhats, marched through Macy's (garnering some rather odd looks from shoppers) and went behind the scenes, mounting a staircase that will eventually be accessed only by service and maintenance crews.
Our tour guide was Sam Fattah, Vice President of Project Management for Simon.
Fattah showed us to several maps and renderings along the way, orienting the group to where we are and what shoppers will encounter once the wing is complete. He pointed out a strip of concrete and brickwork in the floor, highlighted with orange spray paint. "This is a significant juncture," he explains. "It's the expansion joint where the old mall meets the new building. So the former mall ended right here."
We walked the entire length of the new construction, with Fattah pointing out the site for the new café and new common areas, which will provide device-charging stations and a concierge-level guest service center. New entryways will provide access to anchors Neiman-Marcus, Bloomingdales and Macy's, and the ceilings sport plenty of skylights.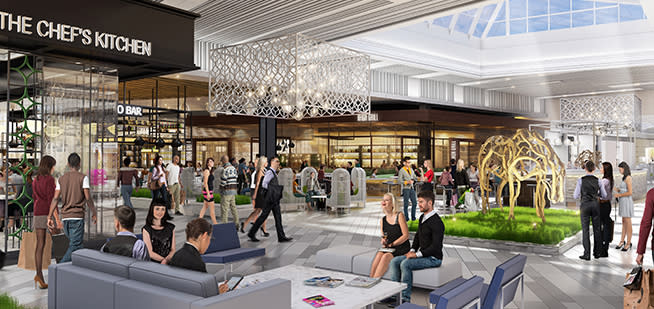 He walked us to the open-air perimeter, yet to be enclosed by walls. Fattah pointed out the site of the new parking garage that will soon rise on Mall Boulevard.
"We knew the old parking lot had to come down," he says. "It was difficult to navigate and wasn't optimally designed from a capacity standpoint. What is taking its place is a state-of-the-art parking structure. It will be connected by four escalators, allowing direct access right into the mall, and offer valet service. It will have level counters, so parkers will know immediately if spaces are available."

I asked if the construction work - done by 400 workers who are overseen by four separate project managers - is around the clock, seven days a week.
"Six," Fattah corrects. "And I'm monitoring all of it." He nods to the nearby Crowne Plaza. "When I stay here, I get the same room at the front of the hotel. If I can hear work continuing, I know everything is okay."
Fattah says that the design of the new wing also brought an opportunity to consider traffic flow in and out. Referring to the network of roads that include Mall Boulevard, he observes, "Looking at it from above, I call it Spaghetti Junction because it looks like something of a tangle. But actually, the logic behind it is to make sure that no roads cross. So exiting the mall is as easy as possible. Cars won't have to wait at intersections; they'll be able to get right out. And that will be crucial, especially during the holidays."
He continues, "We are making it as simple as possible.
"I keep thinking that if I can bring my 16-year-old daughter and she can navigate the exit without freaking out, we'll have done our job."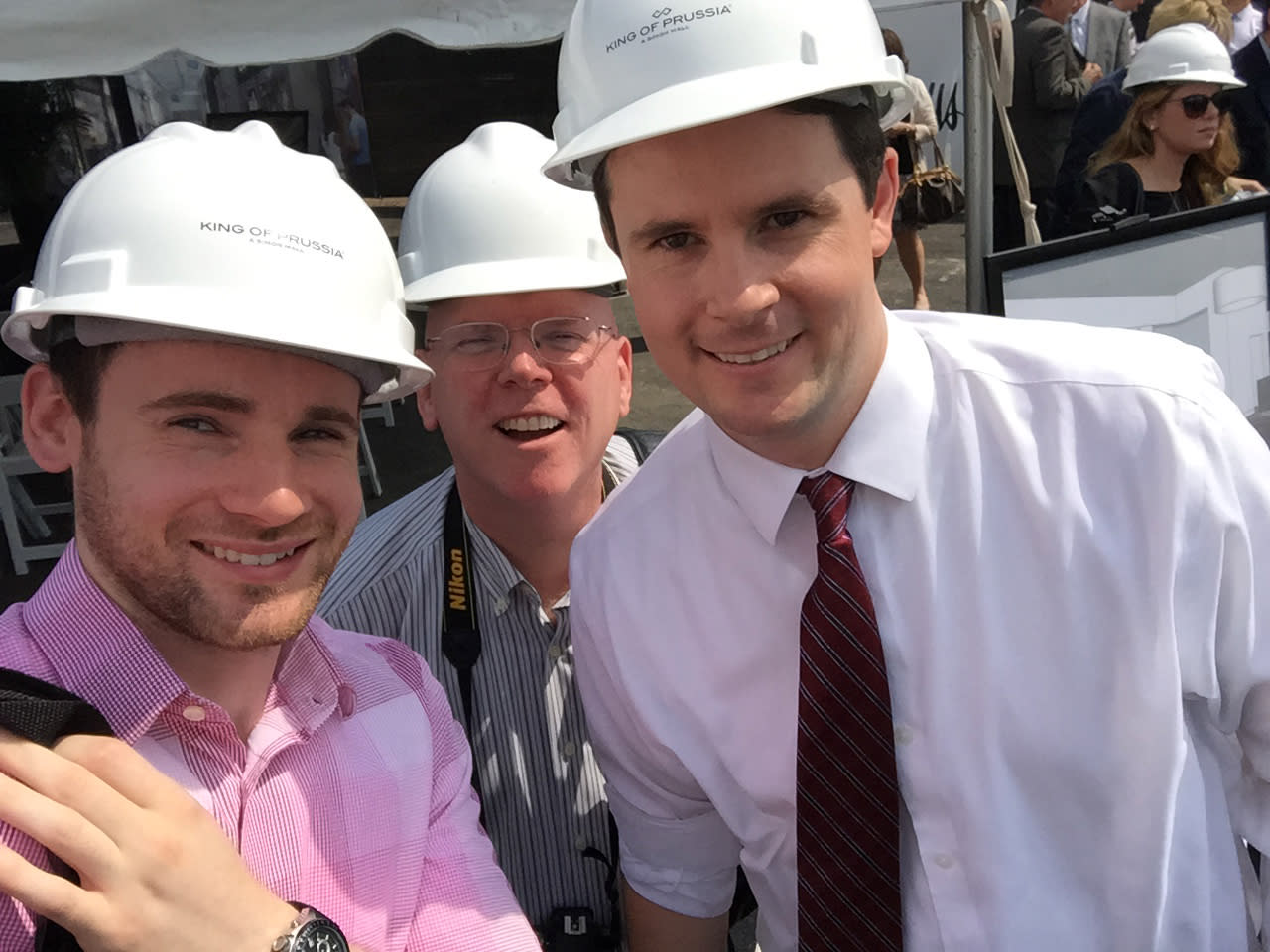 Shopping excursions - whether they be to King of Prussia Mall,
Philadelphia Premium Outlets
or one of our unique small towns or main streets - can be the cornerstone to a great weekend away in Valley Forge and Montgomery County. Let us recommend a hotel that puts you in close proximity to the latest fashions, bagsful of bargains, a great meal to share with friends and maybe even a fun side excursion or two. See our
website
for our
top picks
.