No matter which Conshy Girls Restaurant Group spot you visit, the owners want you to feel so comfortable it's as if you're at home.
You might even forget where you are, mistake the place for your own kitchen, and begin cleaning up after yourself.
That's the effect the restaurants have. Don't worry, the women behind them intentionally designed their feminine-sheek, warm, neighborhood style that way.
After bartending together almost 30 years ago, then opening a couple of restaurants, and a catering business, owners Marianne Gere and Kim Strengari started the restaurant group in the early 2000s that now includes: Gypsy Blu in Ambler, Gypsy Saloon and Southern Cross Kitchen in Conshohocken, and catering.
---
"We just had the same work ethic," said Gere. "We're not afraid of hard work. We knew we could depend on each other. We created everything. Our philosophy is to try not to make anything too complicated."
---
That simplicity shows in each place's unique and approachable menus that often put a twist on classic dishes, and even include some original family recipes, like Mama Mary's Meatballs from Gere's mom.
In Ambler, Gypsy Blu offers a variety of American fare with wine and local craft beers in an eclectic setting. The sassy Southern Cross in Conshohocken is a combination of down-home southern classics with a modern spin on comfort food, brews, and cocktails. Also, in Conshy, Gypsy Saloon, has grown to have more of an Italian flare since the chef – from Florence, Italy – likes to use simple ingredients.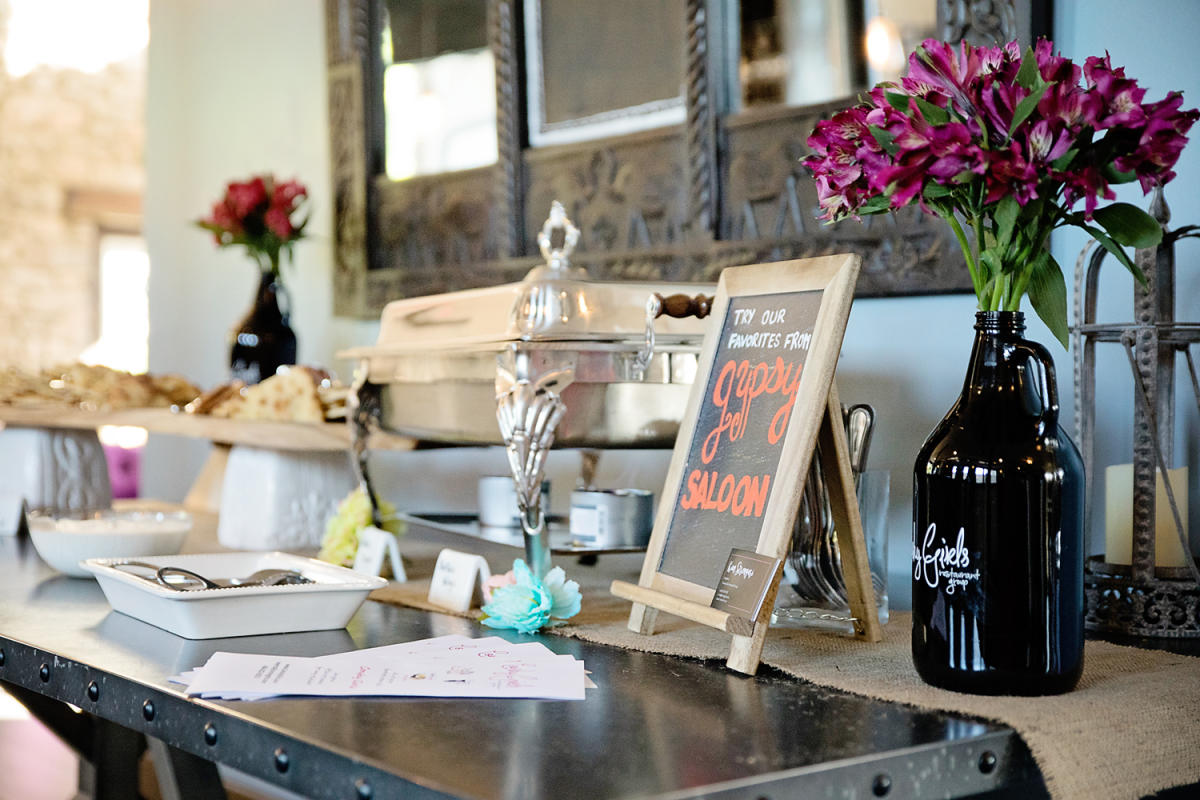 All the spots are known for their live music, and brunch items with everything from bacon, eggs, and toast, to specialty Eggs Benedict including cheesesteak, lobster, and salmon, and even 88-ounce Mimosa Towers on the tables. From full-service to drop-off, the catering team can also take dish from the restaurants on the road.
Plus, since both the Gypsy restaurants have dog-friendly outdoor seating – and Gere and Strengari live for their pups – the eateries also provide canine menus with the proceeds benefitting Montgomery County's own Home At Last Dog Rescue.
---
"We really work hard to make relationships with people who come here two, three times a week," Gere said.
---
The staff is so welcoming, in fact, that they converted Samantha Overstreet – Catering Manager – from customer to employee.
"Before I worked here, I would come to Southern Cross with my roommates, and the servers were so friendly, and would smile, and really got to know us," said Overstreet. "Now, customers even start to clear their own plates because they feel so at home. We have to remind them, we serve you."
Both Gypsy Blu and Southern Cross have upstairs event space for more than 120 people for corporate meetings, birthdays, holidays, weddings, and showers. Besides working with local companies, high schools, and universities, the historic Gypsy Blu has even hosted Oscar and Golden Globe-nominated actor, and Jenkintown native, Bradley Cooper and his alma mater – Germantown Academy's – reunion.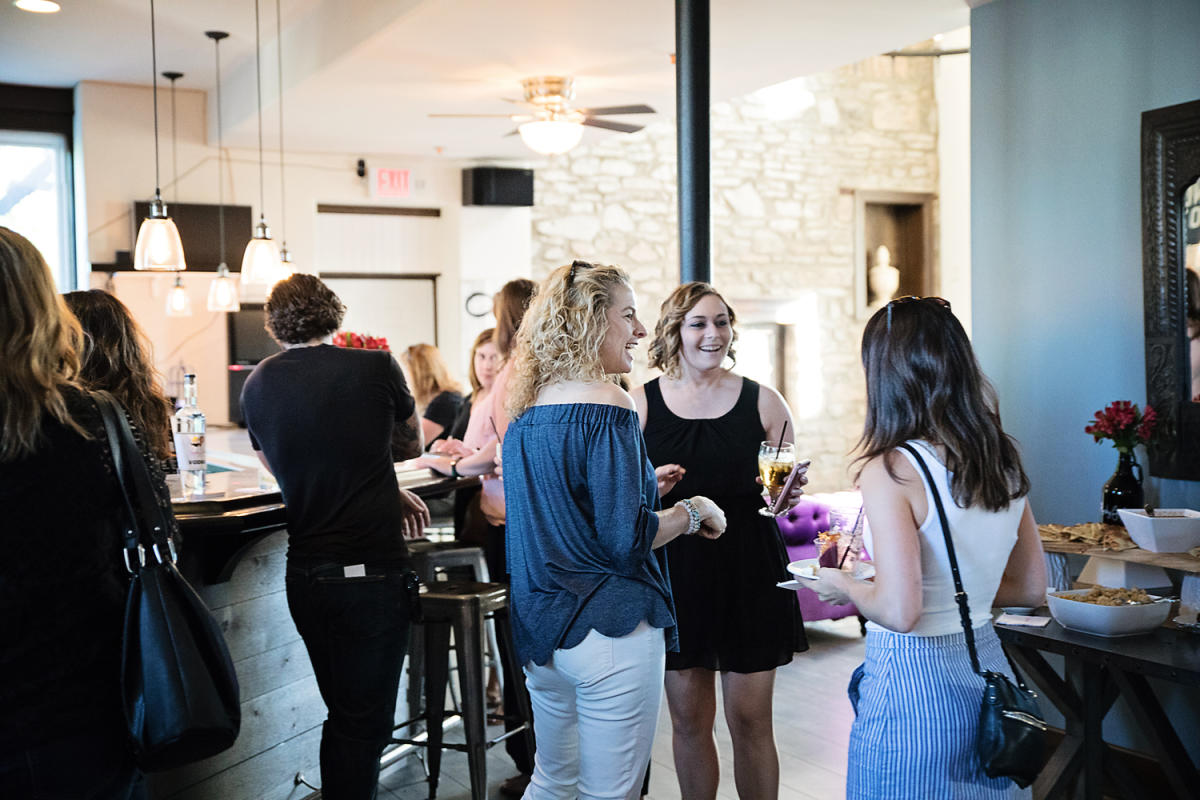 "We like the character and history of the buildings," said Gere. "We work with what we have, see the beauty, the potential."
Despite the owners' success, and changes throughout the years, Gere and Strengari have never lost touch with their humble beginnings. The close-knit, family-like staff respects that they're both hands-on at each restaurant, willing to roll up their sleeves and chip in by hosting, cooking, busing tables, and even washing dishes.
"This is all we know," Gere said. "Hospitality is what we do."
Just remember, if you visit, to let the staff take your plates.
The Valley Forge Tourism & Convention Board (VFTCB) is a nonprofit, membership-based sales and marketing organization that actively promotes Valley Forge and Montgomery County, PA as a convention site and leisure visitor destination by encouraging patronage of its 500+ member hotels, restaurants, attractions, and services. The award-winning website links visitors, meeting planners, tour operators, and residents to a diverse portfolio of brands focused on reasons to visit the region.