The first official weekend of fall yields an abundant harvest of things to do, places to go, events to enjoy, food to sample and discoveries to be made.
Local temperatures are supposed to be very autumnal as well. Grab a light jacket and get going!
Winery Yoga - Stone & Key Cellars
September 22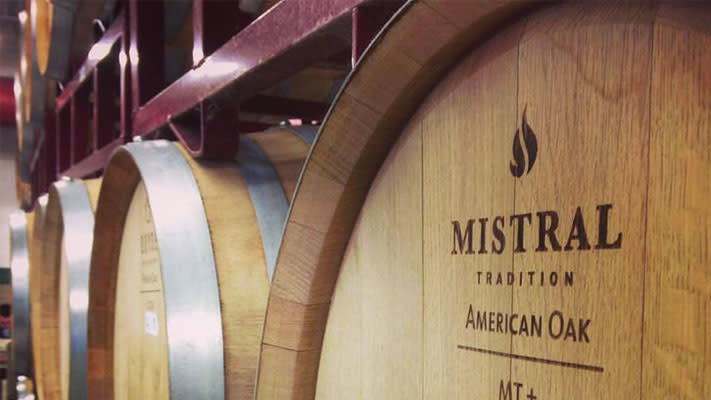 How about a little vino with your Vriksasana (tree pose, if you're not into yoga)? Stone & Key Cellars hosts an hour-long session - appropriate for both beginners and experienced yoga enthusiasts - followed by tastings of the wines and ciders fermented in Montgomeryville. Sounds like a relaxing way to end the workweek to us!
Sports Card Memorabilia Show - Valley Forge Casino Resort
September 23-25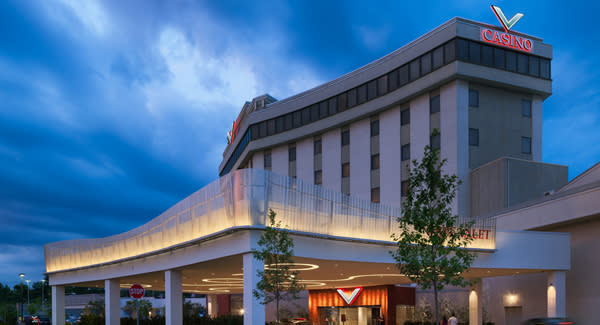 Okay, the Eagles' season is off to a good start... for now. So as long as fans are proudly wearing their green, it's an opportune time to connect with some former superstars from the Birds' roster. It's all possible at the Valley Forge Casino Resort this weekend. Collect autographs from the likes of Wilbert Montgomery and Ron Jaworski, as well as other local legends, including Mookie Wilson, Bill Buckner, Dwight Gooden, Bob Boone, Pete Incaviglia, Von Hayes, Gary Matthews.
Restaurant Week - Conshohocken
September 23-25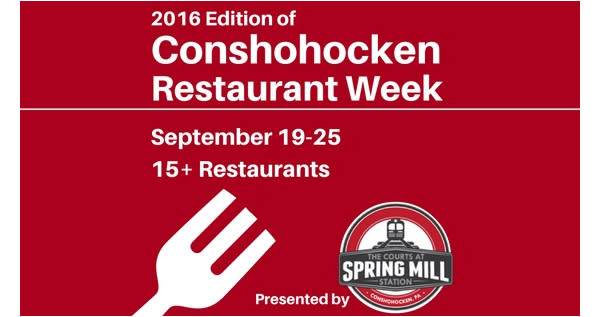 Conshy and West Conshy unite in one fabulous feast, all at prices that are unbelievably wallet- and purse-friendly. Dining experiences are still being added, but at this point, there's plenty of pleasing plates in store, including those from Coyote Crossing and The Lucky Dog Saloon and Grille.
Raiders!: The Story of the Greatest Fan Film Ever Made - The Colonial Theatre
September 23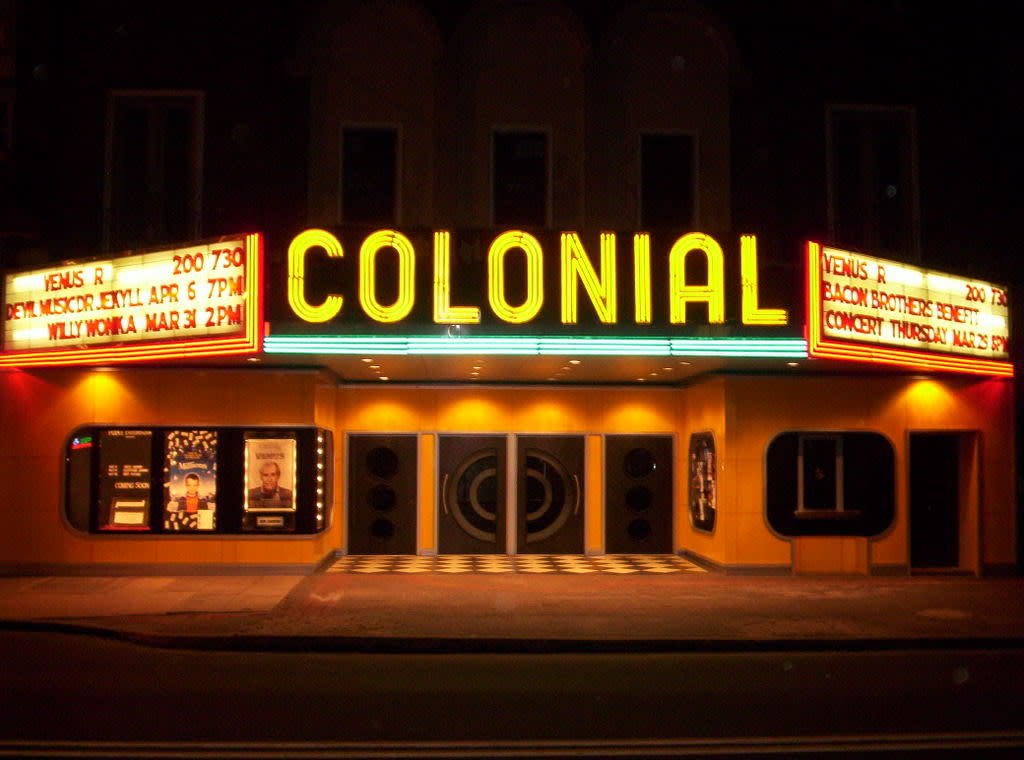 It's hard to believe that it's been 35 years since Indiana Jones first whipped across movie screens and collected fans like an archeologist digging treasure. Celebrate every nail-biting, wise-cracking moment of the original film with this Colonial Theatre tribute night. Watch a shot-for-shot Raiders recreation that took three 11-year-old fans seven years to complete. It's followed by a documentary that chronicles the home-made SPFX, the goofy outtakes and the passion underlying the entire project. An onsite Q&A with two of the fledgling filmmakers (now adults) is something that fans won't want to miss.
Fall Fest Weekend - Northern Star Farm
September 24-25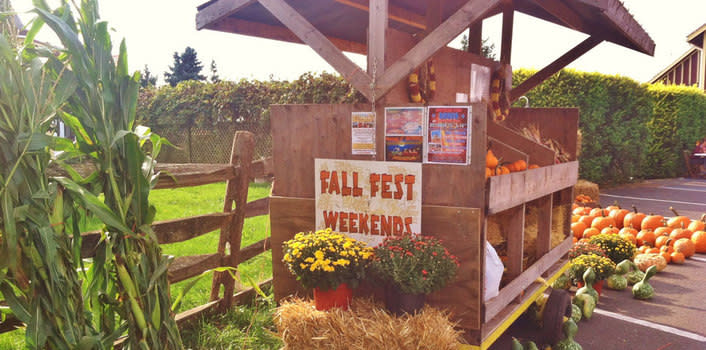 Two challenging mazes, covering a total of 14 acres - are available for navigating at Northern Star Farm, Trappe. Marksmen (and women) can take a shot with the pneumatic water bottle cannon or the apple slingshot. Smaller fall fans will love the play barn, where they can practice milking a cow, drive a small pedal-tractor and climb through a giant hay fort.
Retro Con 2016 Toy & Gaming Show - Greater Philadelphia Expo Center
September 24-25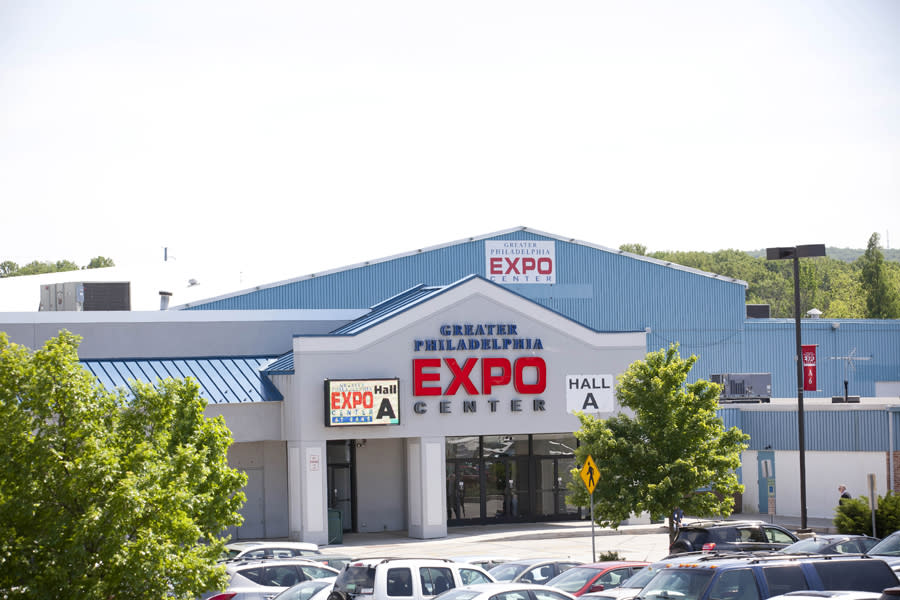 Big kids - from boomers to Gen Xers to millennials - can visit their past (distant and recent) through the toys and games at Retro Con. The Greater Philadelphia Expo Center celebrates the days when Saturday morning television ruled and video games went from arcades to homes to smartphones. One of the many guests is voice-actor Alan Oppenheimer, who worked on kid-vid classics like The Smurfs, He-Man and the Masters of the Universe, and DuckTales.
Whitpain Community Festival - Montgomery County Community College
September 24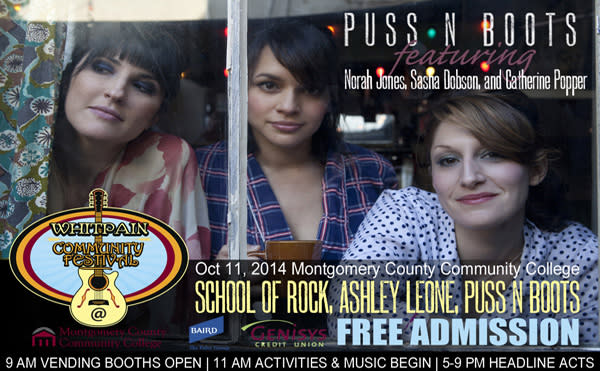 This day-long outing in Blue Bell combines three traditional festivals into one mega-event: Centre Square Fire Company's Fire Expo, the Whitpain Harvest Festival, and Montgomery County Community College's Community Day. And it's all for a good cause, benefiting cancer centers on a worldwide basis. While roaming the campus and enjoying the programming, be sure to stop by our tourism kiosk for giveaways and copies of our Visitors Guide and new dining magazine, Crave.
Oktoberfest and Fall Family Festival - Downtown Ardmore
September 24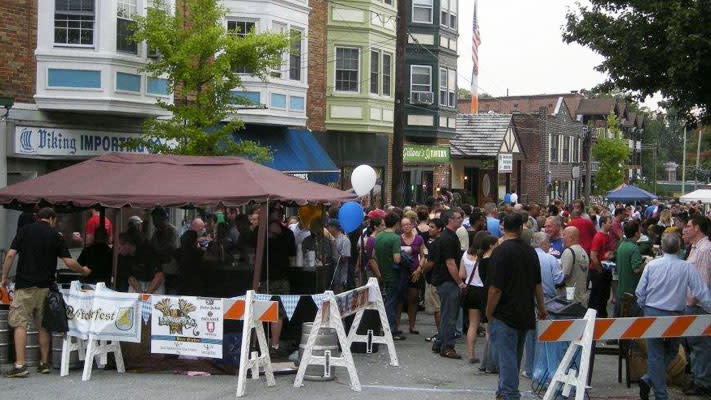 The Ardmore Initiative, one of the sponsors of this day of outdoor entertainment and food, has scheduled its Oktoberfest for September. Regardless of the date, they're throwing a wunderbar festival. Seasonal beverages such as Oktoberfest Weiss join traditional foods like bratwurst to offer a tasty break from the action. Younger attendees will enjoy moon bounces, face painting and cookie decorating.
Plantation Fair - Harriton House
September 24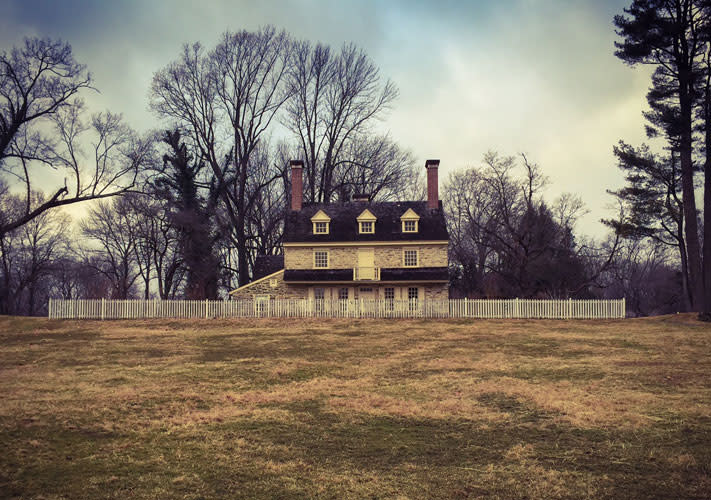 Who would best enjoy the annual Harriton Plantation Fair at Harriton House? Well history buffs certainly will (FYI, the site is included in our Patriot Trails itineraries). Kids will, especially for the pony rides, sheep-herding demos and musket fire. Crafters will as well, taking in the blacksmiths, stone carvers, cabinetmakers, spinners and beehive weavers. And food fans can dig into a roasted chicken and ribs lunch. So really, there's something for everyone.
19th Annual Fall Fest - Asher's Chocolates
September 24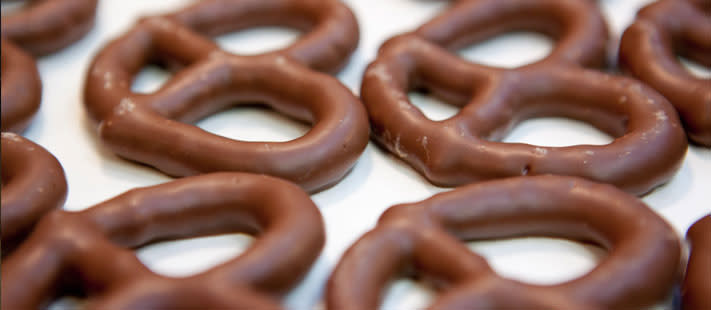 Here's a sweet outing. The Asher's family welcomes guests to its fall celebration, held on the front lawn of the candy maker's Souderton factory. This free event has live music, face-painting clowns, a strolling magician, moon bounce, raffles and free hot dogs and drinks. The Asher's Chocolates mascots - Twist and Mr. Jelly Belly - are available for meet-and-greets and selfies.
Bonfire Special - Colebrookdale Railroad
September 24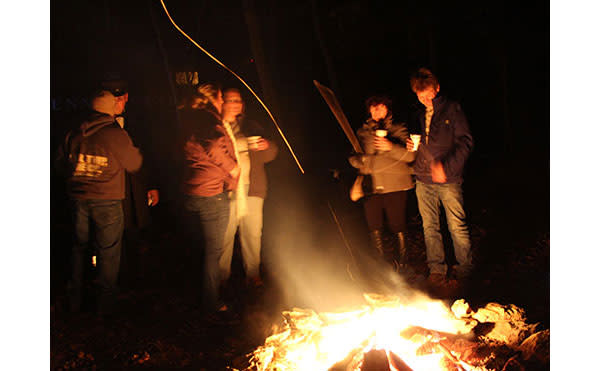 The slight chill in the evening air - and the spectacular sunsets of early autumn - are two of the many reasons to hop on the Colebrookdale Railroad for a scenic trip from Boyertown to Pottstown and back. The ride includes a stop at the lost iron-making village of Colebrookdale, where passengers can warm their hands by the crackling fire and enjoy fall snacks. A pair of sturdy shoes and a blanket or chair to sit on are good ideas to bring.
Christopher Lloyd Goes Back to the Future - Keswick Theatre
September 24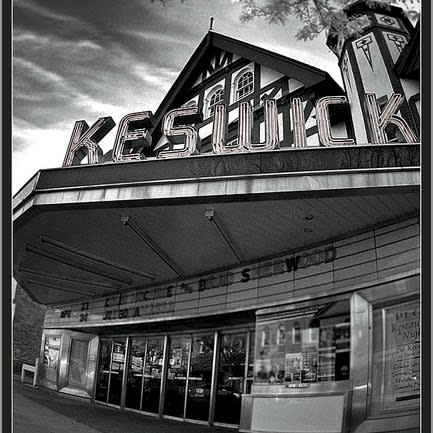 Great Scott! Actor Christopher Lloyd, whose comic genius brought Dr. Emmett Brown to life in this sci-fi, comedy classic, takes the Keswick Theatre for an evening that's sure to propel forward at 88 mph. Lloyd will tell some behind-the-scenes stories of the production and take a few audience questions. Then, the flux capacitor kicks into gear for a screening of the original film.
Art Jam- Souderton Borough Park
September 24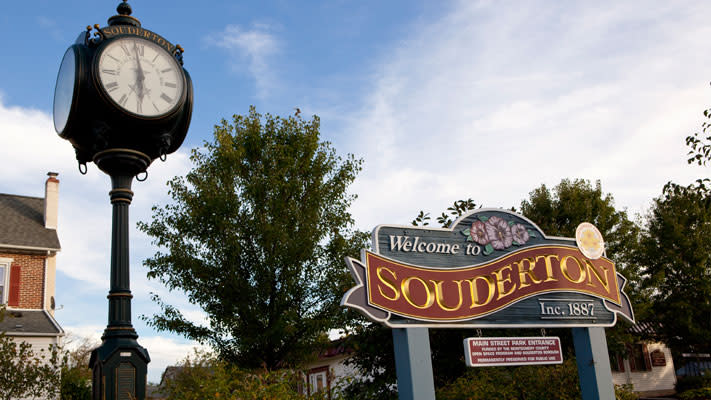 Amid the art, food, music, beverages and kid-centric activities, this year's Souderton Art Jam features programming related to the global effort 1,000 Poets for Change. Using the power of text read aloud in a public forum, the group hopes to enact social change for the betterment of communities worldwide.
Battlefield Heritage Day - Paoli Memorial Grounds
September 24
It's the 4th annual Paoli Battlefield Heritage Day, with reenactors bringing to life the French and Indian War, the Revolutionary War, the War of 1812, The Civil War, The Spanish American War, World War I and World War II. The day-long event also includes food, games, demonstrations and - hold your ears - live firing exercises.
Can Jam Music Festival - Pottstown
September 24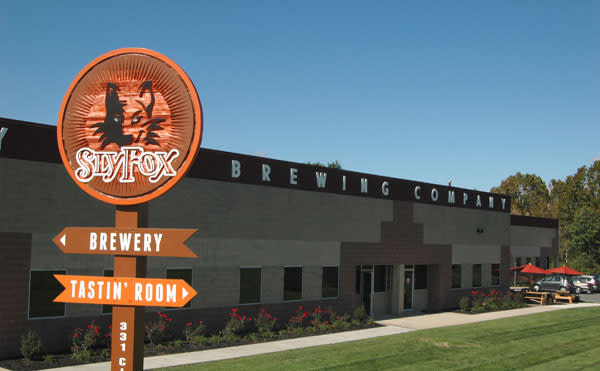 This food-music-brew party celebrates the can - as in what is arguably the greatest beverage container known to man - and the Kan, as in the game KanJam. The fun starts with an optional bike ride to Sly Fox Brewing Company. From there, a full-blown KanJam tourney unfolds, with a special appearance by Charlie Sciandra, the Buffalo, NY co-inventor of the game. For a small fee, attendees can also lift off in a hot air balloon, courtesy of the US Hot Air Balloon Team.
Native American Day - Norristown Farm Park
September 25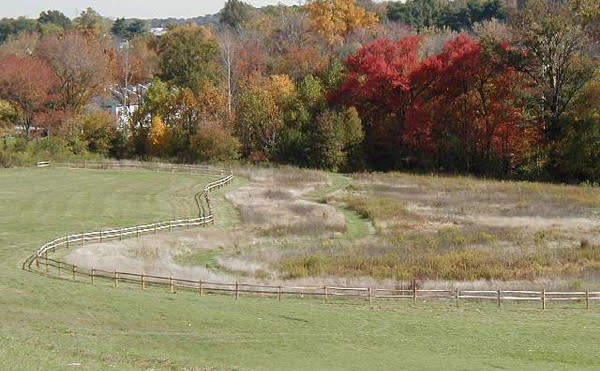 Come down to Norristown Farm Park for the annual Native American Day. Lee Hallman, president of the Indian Artifact Collectors Association, displays artifacts that have been around for hundreds of years. If you have your own relics, bring them for free appraisals. Other presenters will discuss Lenape culture and work methods. Kids are welcome, for games and crafts.
Storm Clouds of War; Tranquil Skies of Peace - Peter Wentz Farmstead
September 25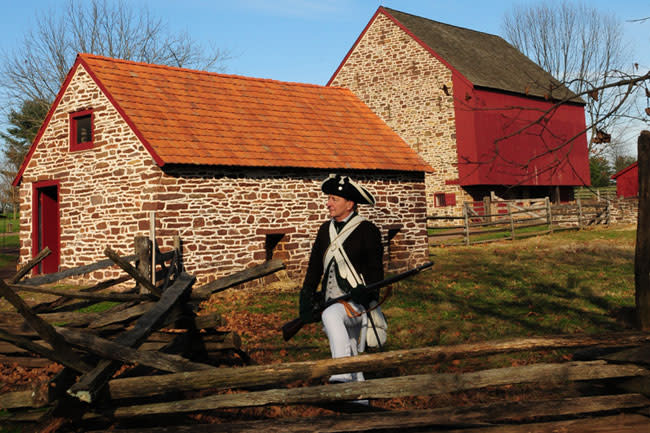 During the Revolutionary War, there was no local news to let people know what the five-day forecast was. Without being able to plan for the weather, it played a crucial role in the Revolutionary War. Peter Wentz Farmstead is hosting the event where you'll learn how much the weather impacted the founding of America.
Evening of Giving - King of Prussia Mall
September 25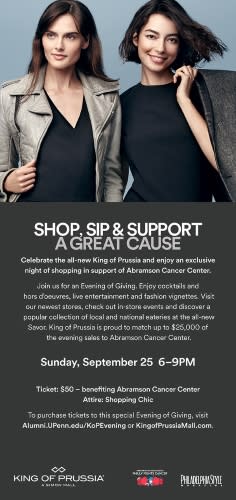 Shop, sip and support a great cause at the first-ever installment of an Evening of Giving at King of Prussia Mall. Benefiting the Abramson Cancer Center, guests can explore the new 155,000-square-foot expansion corridor in the luxury of an after-hours, private excursion. Your host for the evening is Real Housewives of New York City personality and Skinnygirl founder, Bethenny Frankel. Scoop up a ticket - they're going fast! - here.
Fall is also reunion time. With such an active weekend, why not call your college or high-school gang, invite them over and spend a handful of days catching up, using one of our recommended things to do as the perfect setting? Our website has all you need to know to provide them with perfect, convenient, budget-friendly accommodations.